We have the eyes of over 100,000 readers every month. If you're looking for a new way to reach more customers and gain new clients, then we can help.
We've got a range of advertising solutions designed to fit every budget. We can help you get more traffic to your site, more leads, and even more sales!
Our Audience BreakDown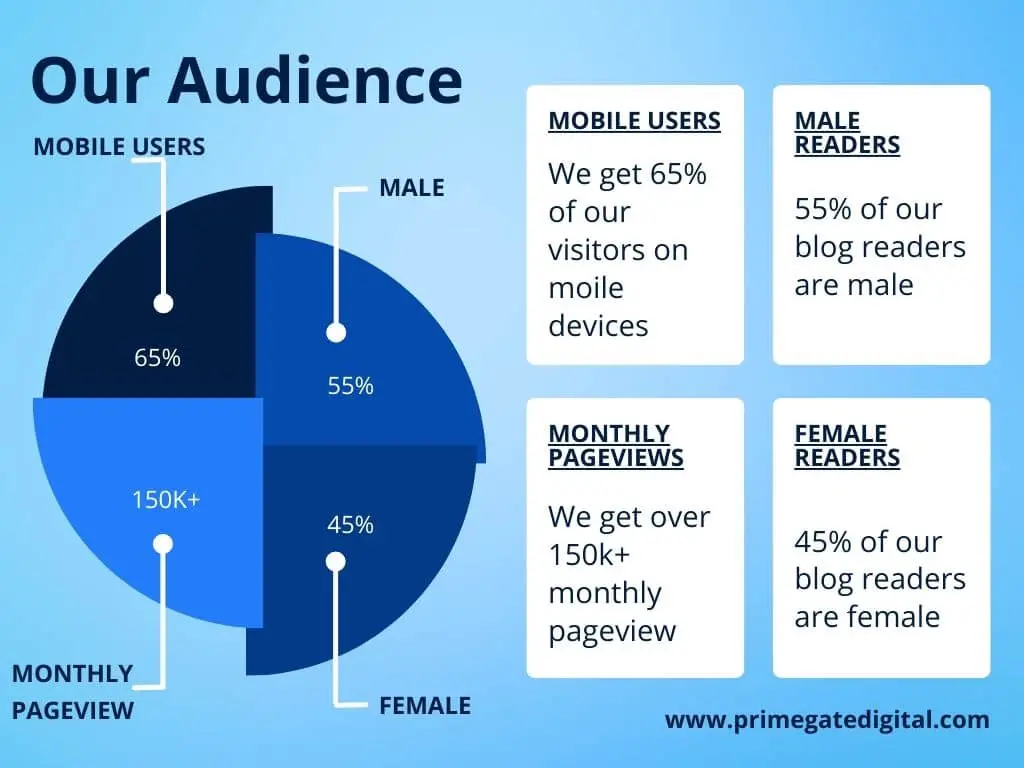 Our Top Readers are From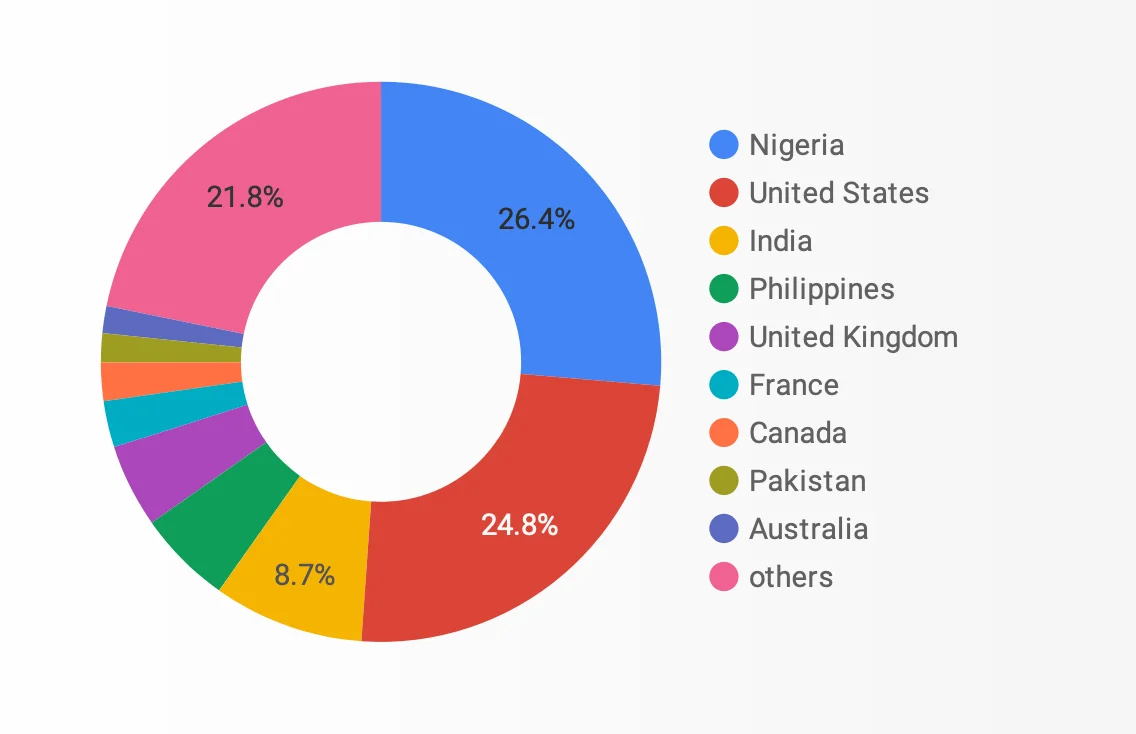 Adverts Placement Offered by  Primegate Digital
At Primegate Digital, we can partner with you to promote your offline/online business, start-up, event, courses, website/blog etc to our targeted audience and be sure to get good value for your investment.
Advertise with Primegate Digital on the options available:
Sponsored post
Banner ads
Text ads
Sponsored Post
We accept sponsored posts about your product, website, blog, start-up, or business OR insert your web address into an existing blog post as a sponsor of the post.
Bonus:
We also promote the post across our social media networks including Facebook, Instagram, Twitter etc.
Share it to our email list audience and also push notification subscribers.
Banner Ads
We are a certified premium Ezoic partner and Google advertiser dues to the quality audience we bring to our website on daily basis.
You can also have your banner ads integrated into our pool of ads and stand the chance to business seen by our readers with live performance reports of the adverts.
This includes the total impression, clicks and CTR etc.
These ads are visible on both mobile and desktop devices across all categories of browsers.
We can also make use of Direct Ad Order to serve your ads on Primegate Digital.
Link Ads and Text Ads
You can also advertise your link ads and text ads on Primegare Digital sidebar and blog posts etc
How To Get Started
You can contact us via email to understand your needs and how to partner together.
Please email us at advertise@primegatedigital .com for Advert Placement
Accepted Payment Method
We accept Wire Transfer, PayPal and Payoneer payment methods.
Note: We have a limited slot for adverts per month. Don't wait for it to be taken before your reach out.
Get listed today!