At Primegate Digital, we believe that technology is not just about gadgets and apps, it's about how we connect and improve our lives. As the world becomes more and more connected, it's more important than ever to understand and make informed decisions about the technology we use.
That's why we've created Primegate Digital, a platform that helps you navigate the ever-changing landscape of technology. We believe that technology should be accessible to everyone, regardless of their technical background. That's why our expert-created content is designed to be easy-to-understand and relevant to your daily life.
We know that technology can be overwhelming, but we're here to help you make sense of it all. From in-depth product reviews to simple tutorials, we're dedicated to empowering you with the knowledge and skills you need to make the most of technology. Whether you're looking to upgrade your mobile device or just want to learn a new tech skill, Primegate Digital has got you covered.
At Primegate Digital, we believe that technology can make a real difference in your life, and we're here to help you make that happen. Join us on this journey, and let's make the most of technology together.
Our Mission
Primegate Digital's mission is to empower people to tackle their technology challenges with confidence. We understand that technology is a part of our daily lives, and when it fails, it can be frustrating. That's why we've created a platform that provides a wealth of knowledge and resources to help people solve their technology problems and also encourage people to take up tech careers.
Our goal is to be the go-to resource for everyday people who want to troubleshoot their tech devices and get them working again. We aim to be the friendly, reliable, and authoritative voice that they can trust when they need help. With our easy-to-understand how-to articles and educational resources, we're here to help people navigate the world of technology and make the most of it.
Our Team
Meet the faces behind our exceptional coverage of the tech industry, including expert reporting, comprehensive guides, and in-depth reviews.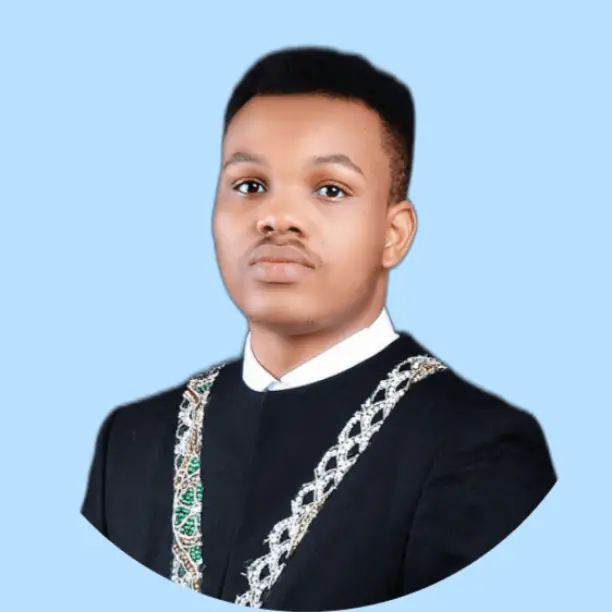 Harrison Acha, Founder Primegate Digital
Editorial Guidelines
We don't just publish content and call it a day. Our expert editors comb through every piece to ensure it meets our exacting standards. From readability and formatting to inclusive language and imagery, we leave no stone unturned.
With over 10 years experience in the tech industry, we write and continually refine our how-to guides and other resources to make sure even the most technical processes are a breeze to follow. We follow a tried-and-true style guide that gets straight to the point, using language that's easy to understand.
If you come across something that needs a little polishing, send us a note at info@primegatedigital.com. We're always looking for ways to improve.
Affiliate, Sponsored, And Ethics
At Primegate Digital, we're not afraid to mix things up and try new things when it comes to monetizing our site. We use a combination of display ads, sponsored content, and affiliate product links to keep the lights on and bring you the best information possible.
And here's the thing: if you click on one of those affiliate links or ads and end up purchasing a product or service, we might earn a commission. But let's be clear: our editorial team operates independently and with impartiality. That means any article marked as "Advertisement" or "Sponsored" is created by our advertising team, not our editorial team.
The bottom line is, we want to make sure our readers get the best, most accurate information possible. And that's why our editorial team's decision-making is never influenced by outside forces like sponsors or advertisers.
Contact Us
We're always open to hearing from our readers. Whether you have a comment to share, an idea to suggest, or just want to say hi, we're here for you. We value your input and strive to provide the best possible experience for everyone who visits our site.
To get in touch with us, simply send an email to [email protected]. We'll do our best to respond in a timely manner and ensure that your voice is heard. So don't be shy, reach out today! We can't wait to hear from you.