Business analysis is now a thriving field with plenty of job opportunities. Many businesses have now realised the benefits of having a business analyst on their team.
As a result, many people have begun to switch careers to fill the void. Before deciding to pursue a career as a business analyst, ensure you understand what business analysis entails.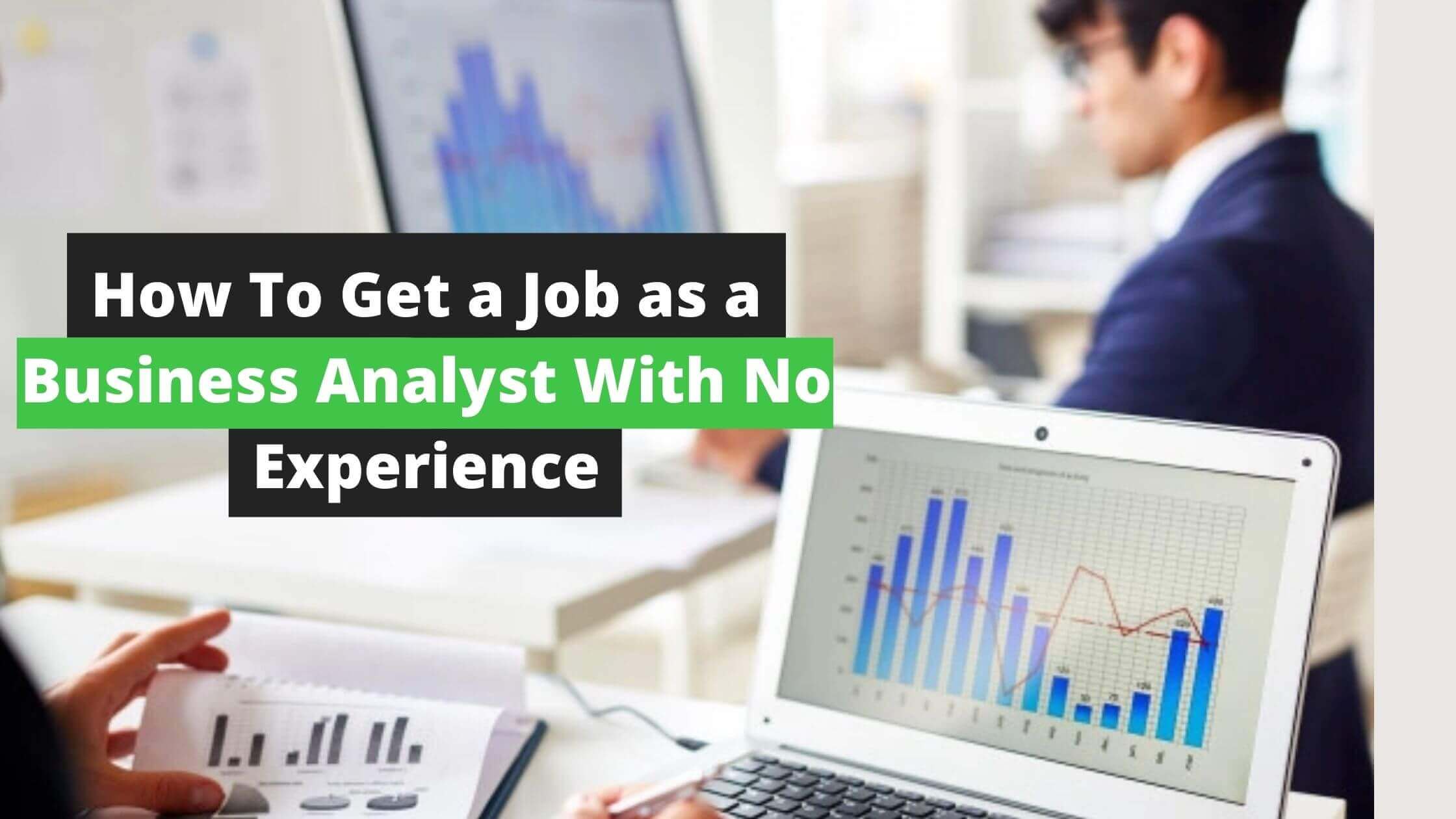 What is Business Analysis
Business analysis is a type of research that focuses on defining business needs and finding solutions to problems.
An important question to ask before kickstarting a career as a business analyst is 'what do they do daily?'.
Business analysts engage in lots of briefings, interviews, and brainstorming sessions as part of their requirements elicitation processes. They produce plenty of paperwork, including project charter, case documents, and cost estimates. 
Business analysts also create graphical presentations of operations, such as flowcharts, blueprints, and wireframes.
They should be familiar with standardised diagramming concepts like Unified Modelling Language and Business Process Model and Notation. They can work in agile, waterfall, or both environments and do a lot more.
Business analysts are always discussing with technical experts and translating organisational needs into code developers can use.
They conduct analysis and research and give presentations to various levels of management, including executive and c-level directors.
Business analysts occasionally undertake software testing and frequently coordinate user acceptance testing sessions. These are just a few of the responsibilities of a business analyst. 
So, are you ready to start your career as a business analyst? Let's deep dive into how to get a job as a Business Analyst with no experience.
See Also: 21 Best High Paying Remote Jobs ($100k+)
Can I Become a Business Analyst Without Any Experience?
Yes, in a word. While many employers prefer candidates with at least some experience as a business analyst, there are ways to get around this stipulation by developing and proving the skills required for the job.
What Skills Are Required for a Career as a Business Analyst?
Business analysts must:
think critically

analyse data

and solve problems.
They must have the patience and thoroughness to break down a process into its constituent parts, appraise what's working and what isn't, decipher how various parts interact, and make data-backed suggestions for improvements.
Although not all Business Analysts specialise in business systems, it is expected that they have a working knowledge of programming languages like SQL and Microsoft Visio, the capacity to execute tasks like data gathering and business analytics, and the ability to work with wireframes and mockups.
See Also: How To Get Jobs On Upwork With No Experience
Top Tips for Business Analyst With No Experience
Below is the list of activities that you should do from today onward to become a business analyst in the future. You can try practising this in your current roles and prepare yourself for your career transition into a business analyst.
1. Optimize Your Resume
Your resume is, without a doubt, the most significant part of your professional identity.
Here's a step-by-step guide to transforming your resume into the ideal business analysts resume.
However, one of the most crucial factors to take into consideration is your job title. In your current resume, your job title may have included terms like Assistant, Administrator, Technician, and so on.
But for a change, you can use words like:
Process Analyst

Project admin

Process Improvement
Your resume will be added to the recruiter's shortlist as soon as these terms are placed at the end of each job title.
So think outside the box, and don't forget to back up your new titles with a few sentences in your role descriptions.
See Also: LinkedIn Marketplace Vs Fiverr – Which is Best for You?
2. Take Part in Projects Today
There are always a large number of projects going on in big companies, and this holds true even in small businesses.
Ask your superior if there are any projects you can actively participate in.
They might say: "No, you won't have the time," for example? Then you reply, "I'm happy to do it at my leisure."
When you work on your own time, you'll engage in the process of self-exploration and discovery. This is where you will take the biggest strides toward becoming highly knowledgeable and mastering your field of expertise.
So, instead of sitting around watching Netflix, get inspired and get engaged in some amazing, new projects.
3. Always Think of Ways You Can Make Your Work Better
The sooner you start thinking like a business analyst, the better your chances of becoming one.
Don't just go through the motions of doing the same thing over and over again. Look for ways to improve your work habits, whether at work or home.
If this necessitates the use of Excel to make improvements, go for it. Alternatively, if it means enlisting the help of others to make things better, go ahead and do it.
In any case, the quicker you get your tasks completed, the more projects you'll have the opportunity to focus on at work.
And the more projects you work on, the faster you'll be able to convince yourself to take on that crucial business analyst position.
See Also: How To Start a Side Business While Working Full-Time
4. Apply for Graduate Business Analyst Positions
Are you a recent university graduate? If that's the case, look for graduate positions in application development firms, management consulting companies, or tech businesses.
In these organisations, you'll get a taste of what it's like to work as a Business Analyst.
After this time, if you feel the business analyst role is not for you, you have no obligation to keep doing it forever.
It's even more important that if you end up genuinely enjoying it, you have already given yourself the opportunity to do so and thus have proven yourself to the people who matter.
Yes, we're talking about seasoned business analysts.
5. Practise with Microsoft Visio 
I'm confident that 99% of Business Analysts will agree with me on this point.
Microsoft Visio is the favourite tool of business analysts. You won't clearly understand the systems around you unless you have Visio.
Why?
Because Visio makes it simple to enhance a process flow. And what's even better? You can move boxes around in a way that Excel and Word can't.
Once Visio is installed on your pc, map out the phases of the tasks you perform at work, analyse them, and see how you can improve them.
Don't spend too much time trying to get everything flawless – just get anything down and fine-tune it as you get further.
See Also: How To Make Money Daily With Cryptocurrency
FAQs How To Get a Job as a Business Analyst With No Experience
What Are the Best Places to Look for Entry-Level Business Analyst Jobs?
Look for Junior-Level Positions
Generally, you can find job postings for entry-level business analyst roles by using the search term "junior business analyst" on job search engines like LinkedIn, Indeed, CareerBuilder, Glassdoor and Job.com.
You can also perform a general search for "business analyst" jobs and pay attention to the experience criteria. Jobs requiring two to three years of experience are generally regarded as junior positions.
Lateral Career Move
If there are no openings for junior business analyst positions, internship opportunities and entry-level roles in auditing, financial management, or quality management can help you gain experience before moving up to a business analyst role.
One of the advantages of starting your career in a lateral entry position is that it enables you to gain access to diverse areas in a business organisation, grow your network, establish technical knowledge, and lay the groundwork for a switchover into a business analyst career.
Make the Most of the Connections You Already Have
Many people believe that a professional network is made up of administrators and people who are already employed in the field.
If you're in college or a training workshop, don't underestimate the resources available to you—careers counsellors, advisors, and lecturers can provide great career advice and link you up with career opportunities.
Can I Become a Business Analyst Without a Background in IT?
Yes. Although some business analysts may choose to delve into information technology and become business systems analysts, the majority are generalists with backgrounds in accounting, financial management, business intelligence, market research, or project management.
On the other hand, business analysts are expected to have some practical experience in IT and key business applications to assist organisations in optimising their operations and workflow systems.
What is a Business Analyst's Career Path?
Because business analysts can function in nearly every sector, it's common for many to come from conventional business backgrounds while others arrive from industries that equip them with technical knowledge.
An entry-level business analyst will typically have a bachelor's degree and begin their career as a trainee or in an entry-level role such as project manager, customer support or assistant, executive assistant to a tech lead or computer programmer.
Conclusion
Once they have gained some experience, several become junior business analysts and quickly rise through the ranks to senior business analyst positions that enable them to manage other analysts in an organisation.
Business analysts can advance to senior management positions like chief information officer or chief operating officer after 8 to 10 years.
By this time, many business analysts would have gotten enough experience in the field and established a large enough network to work as independent consultants.
We hope that this guide on how to get a job as a Business Analyst with no experience helps you get started.