Facebook is an immensely popular social media platform, but it does have some shortcomings.
One of the most common issues is customers' inability to reach the Facebook customer service number. When users try contacting Facebook, they run across problems, leading many to be furious.
These days, most customers are seeking ways to contact Facebook.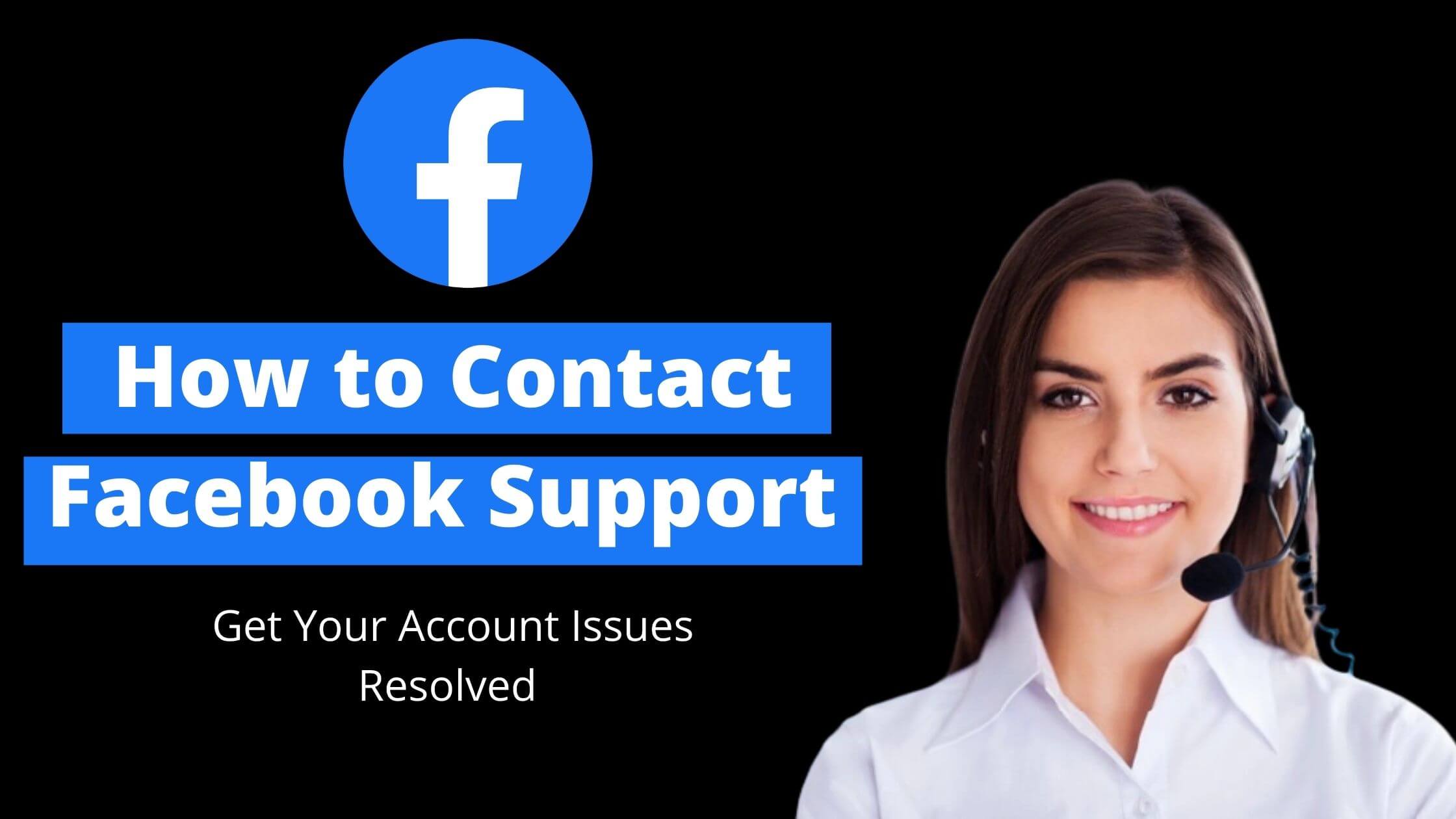 We'll walk you through the Facebook customer support system, from automated help menus to speaking with Facebook representatives.
See Also: How to Use Facebook Live Chat Support
Why Do You Need Facebook Support?
If you're using Facebook Messenger for business, you'll almost certainly need Facebook Support. The following are some scenarios in which you may need to contact Facebook Support:
You are no longer permitted to use the Message Tag.

Your Facebook ads were turned down or were not delivered correctly.

You've your Facebook Page was unexpectedly disabled.

When you tried to verify your business on Facebook, it was rejected.

You're experiencing difficulties with Facebook's technical support.
The bad news is that seeking help from Facebook isn't as simple as you may assume.
Some Facebook Support options aren't accessible to everyone, and the contact form is concealed in the Account menu.
How Long Does it Take for Facebook Customer Service to Respond?
Facebook's response time is influenced by several factors.
On business days, the average response time is 24 hours (Facebook states that enquiries submitted at odd hours may take a little longer to receive a response).
Facebook says nighttime queries may take considerably longer to respond to.
See Also: How to Fix Disabled Facebook Ad Account
How to Contact Facebook Support About Account Issues
So, how can you get in touch with Facebook? There are many ways to contact the Facebook Support team:
Below are the ways to get contact Facebook support directly.
1. How to Contact Facebook via Help Centre
The Facebook Help Centre is a comprehensive and frequently updated tool for learning how to use the website, manage Facebook accounts effectively, and understand standard Facebook policies, privacy, and security.
The Help Centre contains a wealth of information that will assist you in learning how to use the platform if you have any inquiries or issues.
Even if you aren't signed into Facebook, you can visit the help centre for free at any time.
No matter what happens to your account (block or hack), you can still reach Facebook through this help section.
The Help Centre provides a list of frequently asked questions (FAQs) as well as other pages dedicated to explaining how the platform works.
Because Facebook users confront a wide range of issues, the most frequently asked questions are pre-made solutions.
We will guide you on how to find solutions to your Facebook account issues through Facebook Support.
=>Click Here to Contact Facebook Support Via Help Center.
2. How to Contact Facebook Support by Phone
Trying to get in touch with Facebook customer service by phone is a frustrating experience for customers.
When customers try to call Facebook help, they are frequently given the cold shoulder by an automated phone answering service.
The Facebook customer service phone number is difficult to find on the social media platform. If you look hard enough, you can locate the Facebook customer service phone number.
You can try phoning Facebook's support lines at 650-543-4800 and 650-308-7300, but the results are likely to be unsatisfactory.
You won't get a response if you try to contact Facebook in this manner.
Instead, you'll be trapped in a loop of pre-recorded answers that prompt you to email or click on a "Help" link that doesn't exist at the bottom of the page.
Thousands of Facebook reviews have expressed how annoying such a cycle can be.
If you don't receive answers over the phone, you can still reach out to Facebook customer service through other means.
See Also: How To Target Wealthy Individuals With Facebook Ads
3. How to Contact Facebook Support via Live Chat
Facebook live chat support appears to be the best option. Facebook live chat support avails you of the platform to speak chat with a Facebook representative.

Proceed to the Facebook Business support page and report your issue there. Although it appears to be so simple, it isn't.
Because the Business Support chat is exclusively available for business accounts, not everybody can utilise it.
As a result, most Facebook users will be unable to contact Facebook support via live chat.
Furthermore, this feature is activated based on the "trust" level of the profile. That is to say; not everyone will be able to make use of this choice.
See Also: How to Recover a Hacked Facebook Account
Facebook's Live Chat Support Feature
If you are eligible to utilise this feature, scroll down until you see "Contact our support team" as a live chat starting point. Then you can choose between sending an email or starting a chat.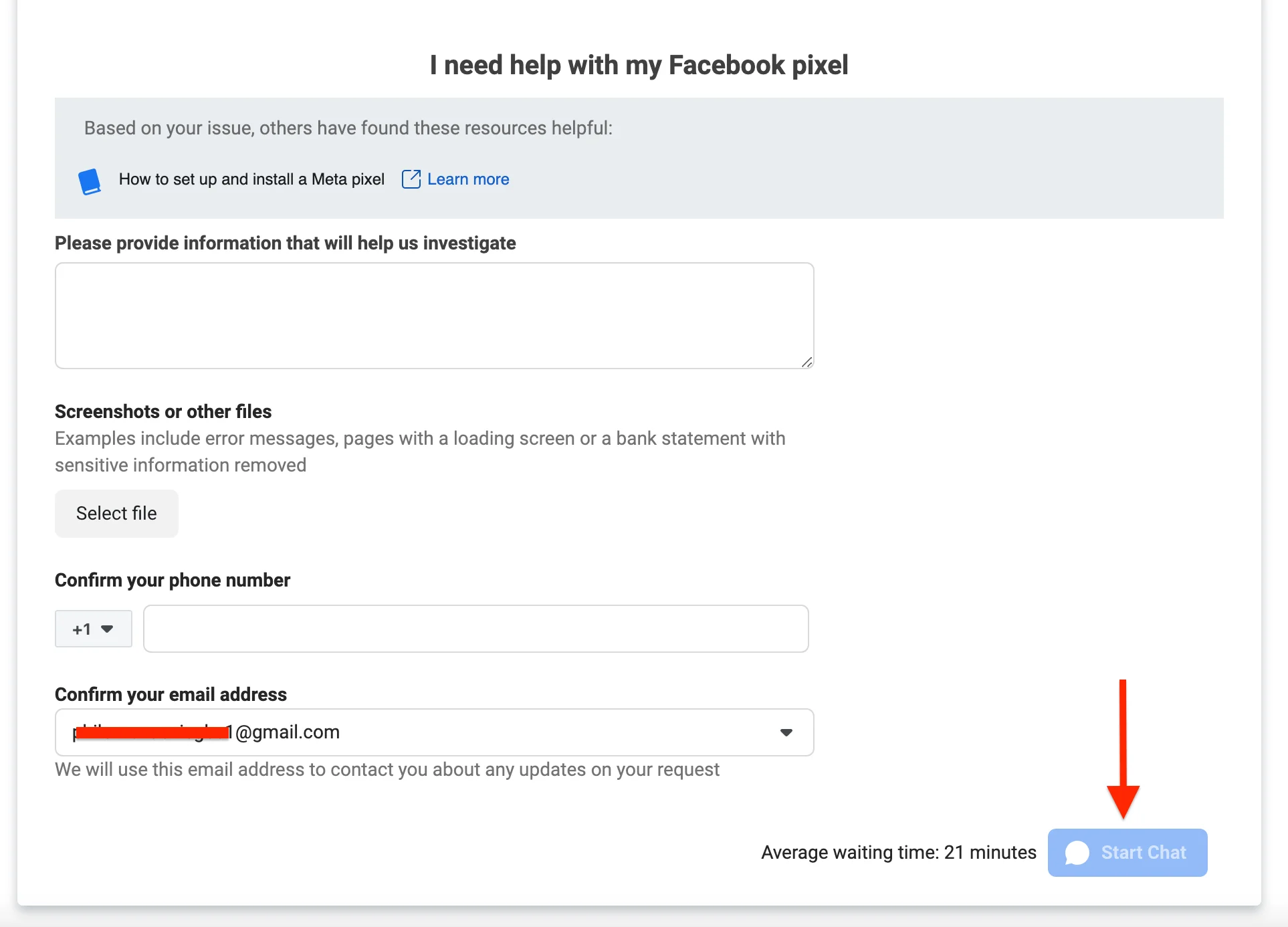 The estimated waiting time is generally the same as the one stated inside the box next to the option. You must be patient because it may take longer at times.
4. How to Contact Facebook Support by email
Sending an email is another method that can be valuable in getting assistance from Facebook support.
You should be warned that there are numerous scams that involve trustworthy-looking email addresses.
How can you be sure the one you found is genuine?
Official Facebook email addresses end with the following 
@business.fb.com

@support.facebook.com

@mediapartnerships.fb.com

@fb.com.
These customer support channels are normally open 24 hours, seven days a week.
However, emails sent in the middle of the night are unlikely to receive a response within a few hours.
To get a response, you'll have to wait about 24 hours. Remember that if you want to move faster, you should summarise the issue.
When contacting Facebook help, try not to lengthen your email too much, as this can lengthen the wait time.
See Also: How To Get Verified on Instagram For FREE
Other Facebook Support Email Addresses
You can get assistance from the following FB support email addresses. They are Facebook help email.
[email protected] – use this address for a password reset, reactivation of a disabled account, get a code to reset your password, and get support if you're having problems with your Facebook page.
[email protected] – you can send an email to this address if any of your content has been restricted. For those who wish to appeal a suspension on their account, you can send an email to the address.
fb.com/support – Since this is an email for general support, you should be much more precise about any issues you are having.
[email protected] – you can simply use this address to report abuse.
[email protected] – You can reach out to this email for assistance if you're having financial problems with your Facebook account.
The above are the Facebook email support system to raise any concerns that you may have regarding your Facebook account. You can email the Facebook help center via any of those emails.
5. Contact Facebook Using Direct Contact Forms
A direct contact form is similar to sending an email, but it increases the chances of receiving a response. These forms, which can be accessed from support pages on Facebook, tend to yield a higher response rate than sending emails directly.
Contact Meta Marketing Pro for Advice
If you're looking for advertising support for your business, you can connect with the Meta Marketing Pro for advice.
You can do so by filling out the form to request help from one of Facebook's Marketing Pro at https://www.facebook.com/business/m/facebook-marketing-expert.
6. Tweet at Meta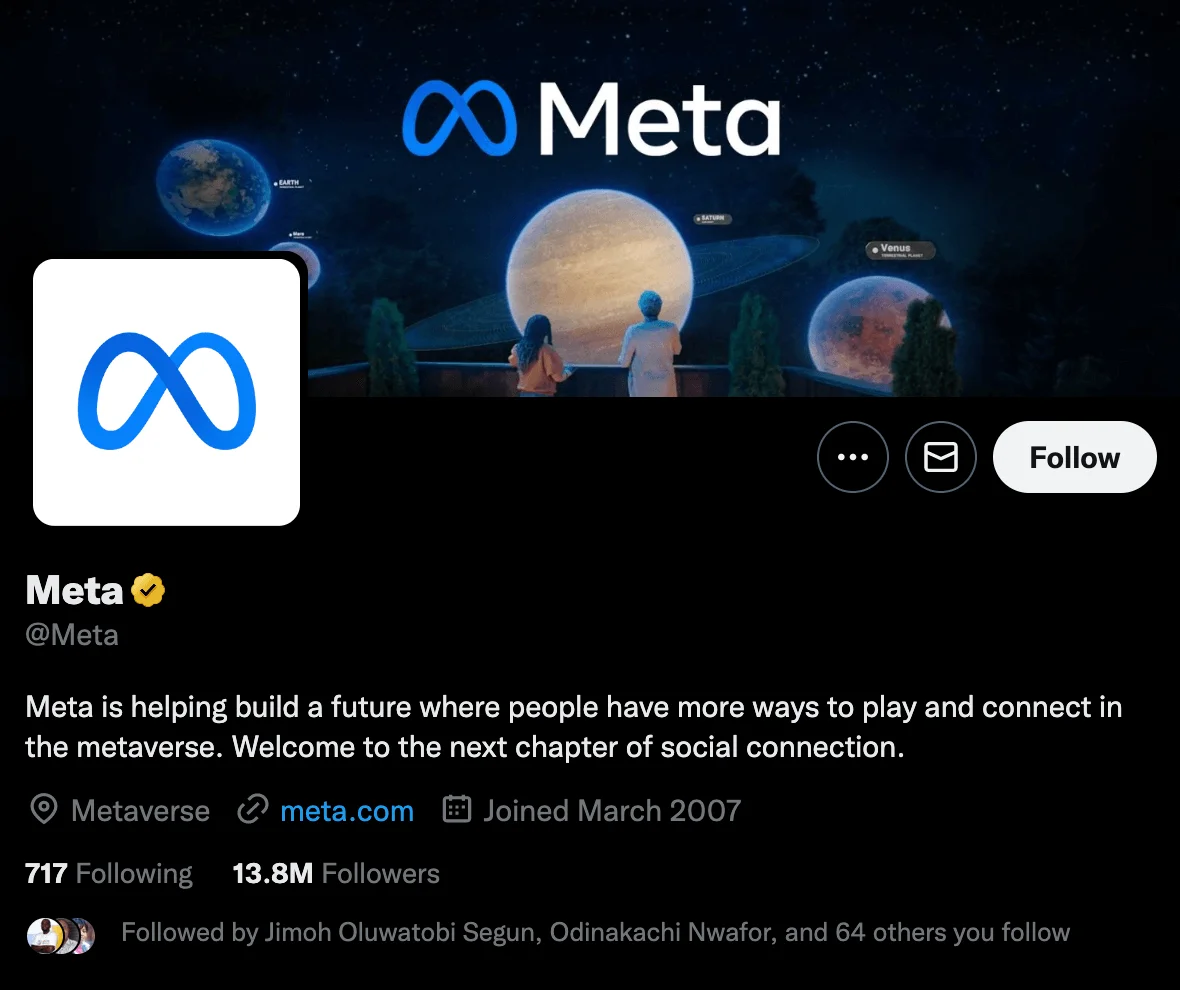 If you have a serious issue with Facebook (Meta), you may be contacted by a representative through Twitter. To reach out to Facebook, you can use one of their official Twitter accounts. Here is a list of these accounts for your reference.
7. Connect with Meta Employees on LinkedIn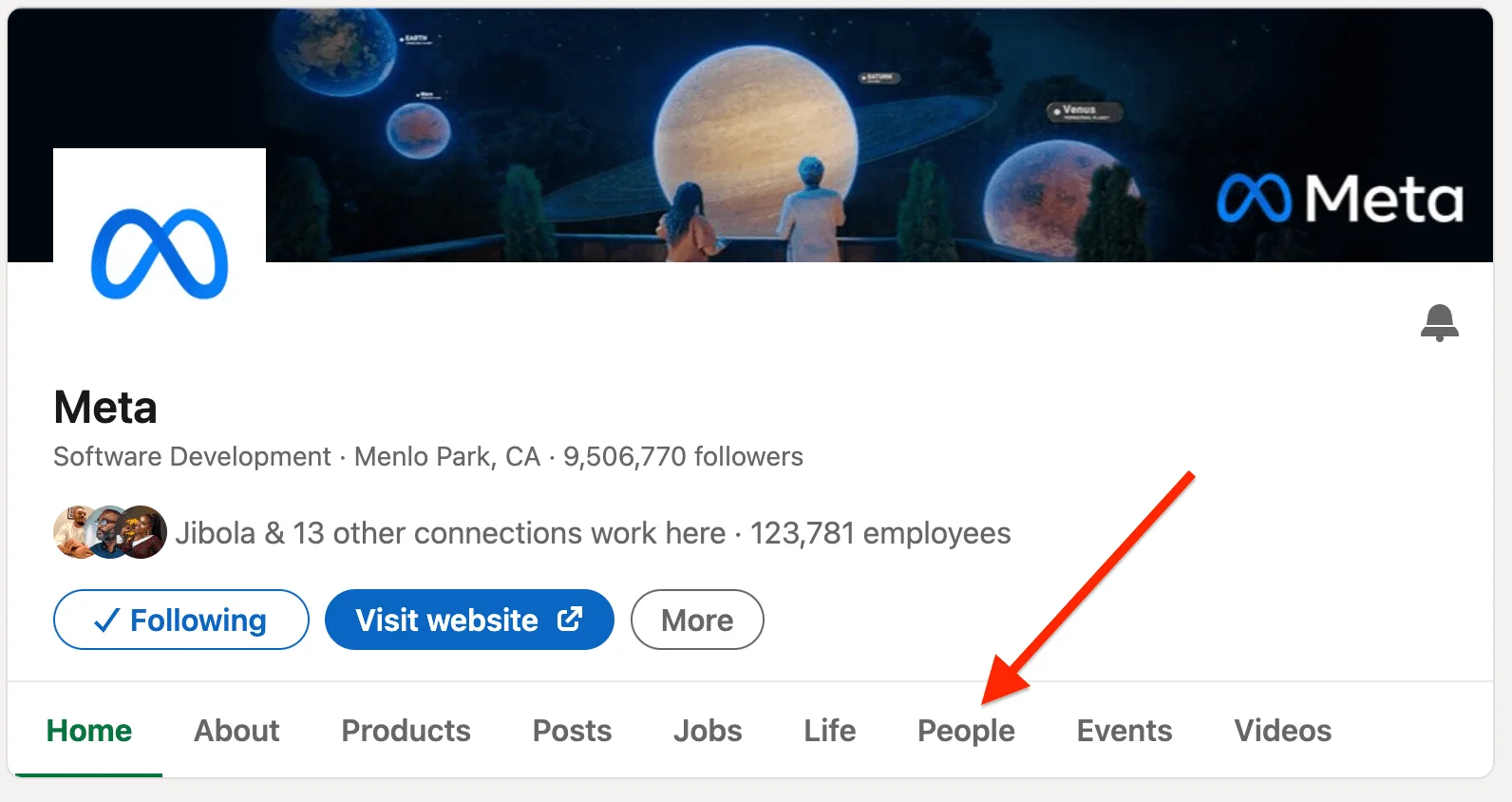 If you have an active LinkedIn account, you may connect with a Meta employee to discuss your issues.
There is no guarantee that the Meta employee will respond to your direct message on LinkedIn, but there is no harm in trying.
To connect with Meta Employee on LinkedIn, follow the steps below:
Log in to your LinkedIn account.

On the search bar, enter Meta and click enter.
Next, click on Meta's company profile.
Finally, click on People to connect with an employee.
Alternatively, visit https://www.linkedin.com/company/meta/people/ to see a list of Meta employees on LinkedIn.
8. Use the Direct Support Form for Media partners Only
If you have any issues with payments, bugs or monetization as a media partner, visit https://www.facebook.com/help/contact/478867325828479 for a quick resolution.
9. Send a Letter to Meta
Unlike contact information such as email addresses and phone numbers, the physical mailing address for Facebook is publicly available.
If you wish to send a letter to Facebook, you can mail it to their headquarters at 1 Hacker Way, Menlo Park, CA 94025.
The Facebook email [email protected] is legit. It is one of Facebook's email addresses used to send communications to business owners on the platform.
If you receive any email from [email protected], you don't need to worry about authenticity.
Is Facebookmail.com Legit?
Facebookmail.com is legit. It is a common Facebook domain used to send emails to users when they detect a login attempt on an account or password change.
Perhaps you have checked the email received and it appears not to be from Facebook, be quick to report it.
[email protected]
is a legit email. It is a common Facebook domain used to attend to issues and complaints from Facebook users.
Perhaps you have checked the email received and it appears not to be from Facebook, be quick to report it.
How to Know if a Facebook Representative is Real?
To confirm if a real Facebook (Meta) representative is reaching out to you, ask the representative to send you an email.
You can proceed to confirm if the email address is from any of the approved Facebook staff email addresses which includes the following:
@business.fb.com
@fb.com
@support.facebook.com
@mediapartnerships.com
How to Contact Facebook Support When Locked Out of Account
For customers who have been locked out of their Facebook accounts, Facebook has developed a live chat feature.
The upgrade is still in beta testing and is only available in the United States.
In the history of Facebook, this is the first of its kind where live support for accounts is available for users that have been locked out of their account(s).
Before now, Facebook users had no way of contacting the support team to know why their accounts has been suspended.
However, this new feature will create a live 'Facebook Support' chatbox where customers may communicate with a customer service representative.
See Also: How to Recover a Permanently Banned WhatsApp Account
How to Contact Facebook Support via the Official Site
It's not strange that Facebook wants to make it easier for customers to receive help without having to call customer support.
They also provide a set of topic pages, which is a useful resource. Some give useful information or updates, while others allow for conversation.
Facebook for business – https://www.facebook.com/facebookbusiness – provides information about Facebook's changing business needs.
Facebook Engineering, https://www.facebook.com/Engineering – Facebook solutions that are much more advanced.
https://www.facebook.com/fbmedia – to learn more about how the media uses (or can use) Facebook.
https://www.facebook.com/fbprivacy – all information on privacy issues on Facebook.
Facebook for Developers: https://www.facebook.com/FacebookforDevelopers – discusses Facebook's technical side and business tools that use AI and ML.
Facebook Design – https://www.facebook.com/design – is dedicated to promoting an ecosystem of product and content designers.
How to Contact Facebook Customer Service Via Social Media
Because Facebook.com is one of the oldest social media websites, it seems fitting that you can reach Facebook customer care via other social media platforms.
If phoning Facebook's customer service number is unsuccessful, try contacting them using social media.
Facebook Twitter (@Facebook) — The account is active and can actively tweet and reply to tweets and comments. As long as you have a Twitter account, this is the best way to get in touch with Facebook.
It may not be a Facebook support number, but it can provide you with a public forum to air a serious grievance.
Facebook Instagram (@Facebook)– Because Facebook and Instagram are linked, you might be able to send a message and seek support via this platform as well.
See Also: How To Increase Sales Volume With Digital Marketing
Guidelines to Follow When Contacting Facebook Support
Do you want faster and more efficient Facebook support? If you're having trouble reaching the Facebook Help Centre, we've put together a list of helpful hints.
1. Before You Start, Check the Facebook Business Help Centre
As we all know, Facebook is notoriously slow to respond to support requests. Before contacting Facebook Support, see whether there is a solution in the Facebook Business Help Centre, which covers a wide range of support topics.
Unless you're dealing with a really difficult problem, you're likely to discover a solution in the Help Centre before contacting Facebook Support.
2. Be Specific in Your Response
When describing your problem or sending an appeal, please include as much information as possible to help the agent understand it.
If you've been barred from using Message Tags because of a policy infringement, reply with a thorough explanation of what went wrong.
While you want to provide all the details, keep it brief and to the point. Do not include extraneous material, and don't go on and on about the difficulties your business has suffered as a result of the ban. Complaining will not help you!
See Also: How to Delete a Facebook Account Without a Password
3. If Your Ticket is Closed, Open a New One
If an issue isn't completely resolved, Facebook might close your support ticket. Remember that just because your Facebook support request has been closed doesn't mean it's ended.
Simply use the Something Went Wrong contact page to start a new one.
4. Please Wait Patiently
Patience is a virtue, especially when dealing with Facebook Customer Support.
Even if you've given a clear description of your situation, you may have to explain it to multiple support staff who respond with canned solutions.
Conclusion
There are many ways to get in touch with Facebook Support when you have an issue. You'll most likely get the help you need if you follow all the suggestions listed above. 
You can make use of resources outside of Facebook, such as Facebook user groups on other social media platforms on Quora or Reddit. 
We hope that this article on how to contact Facebook support helps you contact facebook support & get help quickly.
Do not forget to share with your community and friends, they might need this now or in future.