PiggyVest (previously called Piggybank.ng) is a website that enables and facilitates the easy saving of money so as to meet their needs. 
With PiggyVest, anyone can invest or save their money in businesses and investment funds and earn at least 25% or more returns in a short time. (could be as short as 9 months or less). The interest rates on saving through the platform go as high as 13%. 
PiggyVest is touted as one of the most widely used and popular savings and investment services in Nigeria.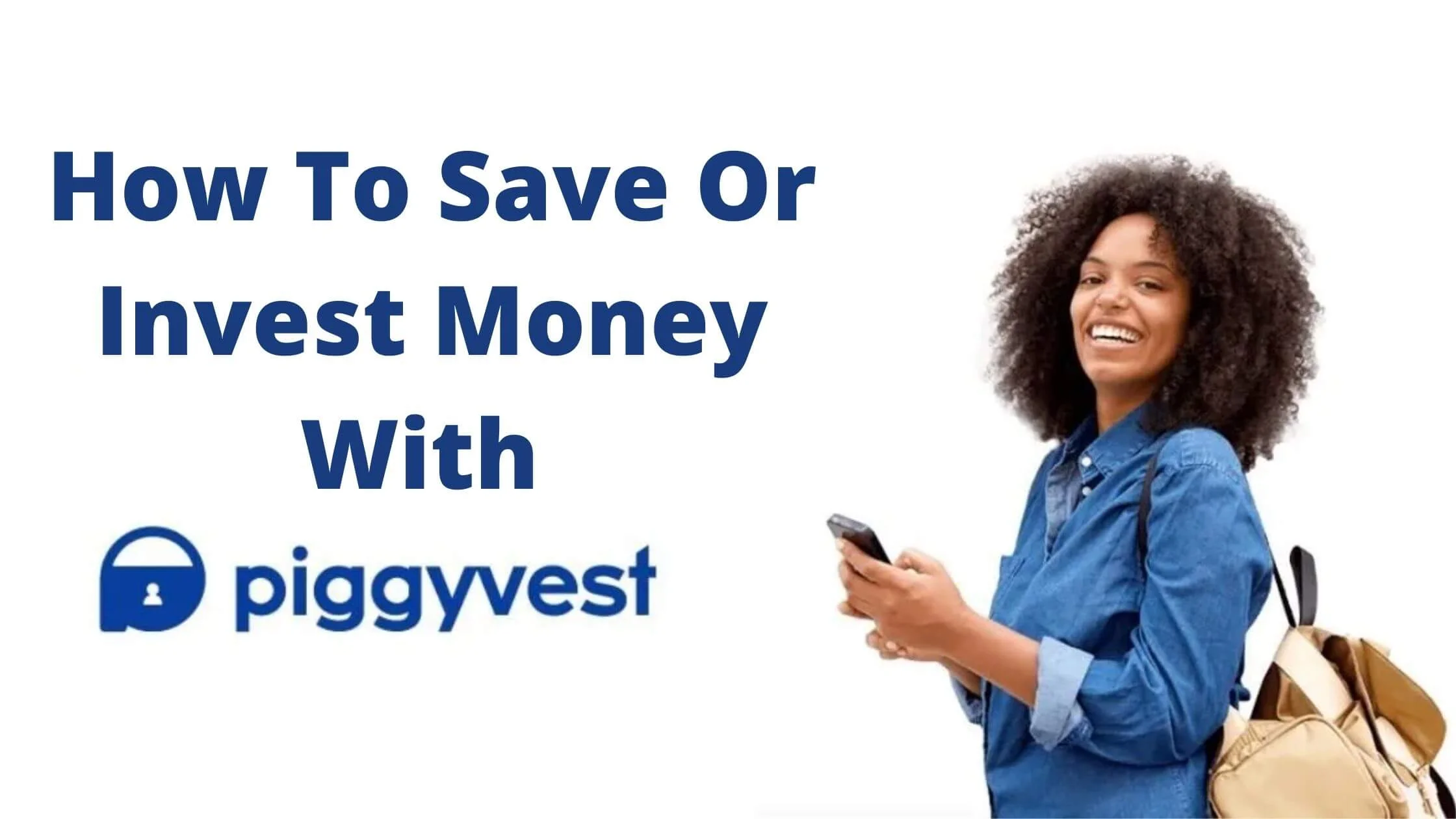 There are plenty of techniques to save money on the site. There's a feature that enables you to save money as an individual or even a group. This implies that you can save money with your work colleague, best friend, spouse or relative. 
The platform is one of the most installed Nigerian apps on the Google Play Store, as it has amassed more than a million downloads. Instead of going on a spending spree, you can invest or save the spare cash you have. The money saved can end up becoming a contingency fund. Saving is a smart way of guaranteeing financial stability in your life.
What is PiggyVest?
PiggyVest is Nigeria's premier savings and investment online platform. It was established within the first quarter of 2016. Back then, the platform was known as "Piggybank.ng" and it specialised solely in savings. 
In the first 3 years of existence, the platform built a reputation for its integrity, excellent customer service and savings management. In 2019, "Piggybank.ng" underwent a transformation and became "PiggyVest". From then on, it added "provision of investment opportunities" as part of its services. 
PiggyVest presently has over a million customers they consistently offer fantastic service to. Within the six years of its existence, the company is known for its stellar financial management services as well as its accountability, efficiency and convenience. The platform invests and saves over 1,000,000,000 Naira monthly, a testament to its strong capital adequacy ratio.
PiggyVest's goal is to facilitate financial management and growth. They haven't lost track of that goal even once. 
Who Owns PiggyVest?
PiggyVest was founded by a trio, namely: Odunayo Eweniyi, Somto Ifezue and Joshua Chibueze.
Odunayo Eweniyi is a corporate executive and gender advocate from Nigeria. She serves as the Chief Operations Officer of the company.
Somtochukwu Ifezue is currently PiggyVest's Senior Product Engineer, while Joshua Chibueze serves as the firm's chief marketing officer.
How Does PiggyVest Work?
Here's how PiggyVest operates: Imagine you have a financial target you want to save for. You might want to save funds to start your dream business, buy a motor vehicle or pay your house rent.
It could be that you intend to save a hundred thousand naira, five hundred thousand naira or even two million naira. All you have to do is register an account with PiggyVest and instantly save up your cash.
You will earn a whopping thirteen percent interest on the money you have saved. 
You are free to save on the platform however you want — it could be every day, month, week or at random. There's also the auto-save feature. This allows you to save your money automatically.
For instance, you can save ₦100, ₦500, ₦1000 or more daily. It's easy. Just specify the amount you'd like to save, and the cash will automatically be debited from your account daily. 
What if you want to have a weekly autosave plan? Easy!
You can save ₦300, ₦700, ₦1500 or above weekly. Just specify the amount you'd like to be debited from your account weekly for savings and the money will be automatically saved for you on the platform each week.
If you want to go for a monthly auto-save plan, it's available on the platform as well. 
The platform also has a feature for users who want to save money at their convenience instead of the "autosave" option. This is known as the "QuickSave" option.
You simply decide whenever you wish or need to save. Access the app or web version, sign in and start saving!
There's also an option for those who would like to save with their relatives, colleagues, church members, coursemates, friends or any group of people.
Note that you must collectively agree on the amount you are to save and the duration period. You can begin saving! When the designated date arrives, the monies saved up will be distributed to the individual accounts of members of the group. 
On the platform, you will notice that there are limited dates for making withdrawals as you save. This rule aims to encourage self-control and discipline.
However, you won't be penalised if you withdraw your saved money after the date for withdrawal has passed. 
There's also the "lock funds" feature. This is helpful if you have the cash you intend to save for the sole purpose and don't want to be tempted to save.
It could be for children's tuition fees, health bills, car maintenance fund or something else. Once you use this feature, the money will be locked in, and you will be entitled to a 13% interest in advance. 
Another interesting feature of the platform is the ease of investment. In Nigeria, many new businesses are in need of startup capital and funding.
Just google them and start investing in any that you are comfortable with. There are no hassles involved. Within a few minutes, you will become an investor.
You can kickstart your journey as an investor with ₦ 3000 and above! 
Think of the amount of money you have squandered this week alone. All those ₦ 300, ₦ 800 and ₦ 1500 can be put to good use through savings and investments.
You'll be amazed how much you'll earn yearly on PiggyVest if you entrust them with your money.
How to Save Money with PiggyVest
To start saving money on PiggyVest, follow these helpful tips below:
Set up an Account
It is highly important that you set up an account to start saving. Registering a PiggyVest account is hassle-free and simple. What will be required of you will be your mobile number, full name and password. Here's the link to set up your account.
Select Your Saving Option
As soon as you are done setting up an account, you can freely access the savings options. There's PiggyBank, Target Saving and Safelock.
Select the one that interests you or helps you achieve your savings goal. We will briefly explain them in subsequent sections of this guide. 
Input Your Data and Begin Your Savings Journey
If you go with Piggybank, you'll be requested to specify the amount you want to "autosave" and if your plan is to save every day, week or month.
You are also free to choose the manual savings option, where you will be permitted to save at your own choice. 
If you choose Safelock, you will be required to set the amount you wish to lock and your withdrawal time.
If you are opting for target savings, you'll have to specify your savings target amount. You are free to invite your friends to this option, and lastly, select a date for withdrawal. 
How to Invest Money with PiggyVest
Below are some important tips to help you begin investing PiggyVest, 
Register Account
To start, you have to register an account with PiggyVest. It is a seamless and simple process. To set up your account, click here. 
Head to Investify
As soon as you have signed into your Piggyvest account, head to Dashboard. You will find plenty of options there. Tap "Investify". As easy as that!
Choose Investment prospects and start investing
There are plenty of investment prospects that you can access via PiggyVest. You can select any investment plan you like. Investment plans are as low as N3000. Some cost more.
3 Incredible Features of PiggyVest 
PiggyVest has many exciting features that will enable you to invest and save your money wisely. Here are some of them:
PiggyBank 
PiggyBank is PiggyVest's banking channel. Users can save their money and earn interest. It is for anyone aiming to save money to meet their needs.
Think of those times when you squandered your money on unnecessary stuff. PiggyBank enables you to preserve your funds regardless of how little it might be.
The plus side is you get to earn interest altogether. Those little bits of change can transform into big bucks. So don't relent!
There is no limit to how much or how long you can save. In fact, you earn more interest if you save for a longer time. 
You can use the "auto-save" feature, where you can automatically save cash directly from your account. If you are not a fan of autosave, another amazing feature is Quicksave. 
With Quicksave, anyone can effortlessly save money at their convenience. However, you will need to sign in to the website or app before you can save money. 
You can 'suspend' your savings and continue whenever you want. This is great for moments when you have a paucity of funds. You can decide to raise your savings. It's up to you. 
You are free to make withdrawals from PiggyBank whenever you like. As we have mentioned previously, your savings withdrawal dates are limited.
Investify (Invest for the Future)
Investify is another amazing PiggyVest service. It gives users the chance to invest their money in low-risk investment options.
The company verifies and authorises these investment options, ensuring that they are legit and profitable. 
You don't need to own stacks of cash before investing with Investify. The least amount you can invest is 3000 Naira. With that, you can enjoy 25% investment returns.
You can set your returns to be credited to your bank account on a monthly, annual or quarterly basis.
Safelock
Safelock on PiggyVest refers to a feature that enables users to "lock" their funds for a certain period.
This entitles them to enjoy interests of as much as 13% of the total money saved. It bears some similarities to a fixed deposit account. 
The process is exceedingly easy to understand. For instance, if you have 250,000 Naira for your rent payment or health bill, or if you are given a cash gift, safelock is a great way of safekeeping the money until you want to use it.
This will curb the issue of channelling funds wrongly or squandering it. All you need to do is input an amount and set the duration you want the money to be locked. 
You can lock your funds amounting to 1000 Naira. 
How to Save or Invest Money with PiggyVest FAQs
When Deductions are Made, will I Incur any Bank Charges?
No bank charges whatsoever! You won't incur any bank charges when your money is deducted from your account by PiggyVest. 
Is my Debit Card information Secure and Safe with PiggyVest?
PiggyVest prioritises security at all times; the platform utilises Paystack, a reliable payment gateway system to process your bank card data. 
Your card data will be stored securely and never be hacked or stolen. 
How safe is my cash with PiggyVest?
PiggyVest is a licensed cooperative agency registered as Piggytech Cooperative Multipurpose Society Limited. They have also collaborated with two microfinance institutions.
Also, they are partnering with AIICO Capital, Nigeria's biggest asset management service. 
Does PiggyVest have a Mobile app?
Absolutely! You can install the PiggyVest app on the Google Play Store or Apple Store. 
CLICK HERE to get the app for your iOS device.
CLICK HERE to get the Android smartphone version.
Conclusion
PiggyVest is one of Nigeria's biggest saving and Investment websites. They aim to inculcate saving habits in all Nigerians, old and young.
The platform has been a major success in the budding Nigerian FinTech scene as they have saved more than 3 billion naira to date. 
This article has explained how you can save and invest your money with PiggyVest. Happy saving and investing with PiggyVest. 
Also Read: