There are several reasons why the 5xx server error occurs on WhatsApp web.
One of the major causes is glitches within WhatsApp's servers. A lot of users have seen this error and can't fix it.
However, in this article, we will analyze the source of the error. We hope that this information will be highly beneficial to you.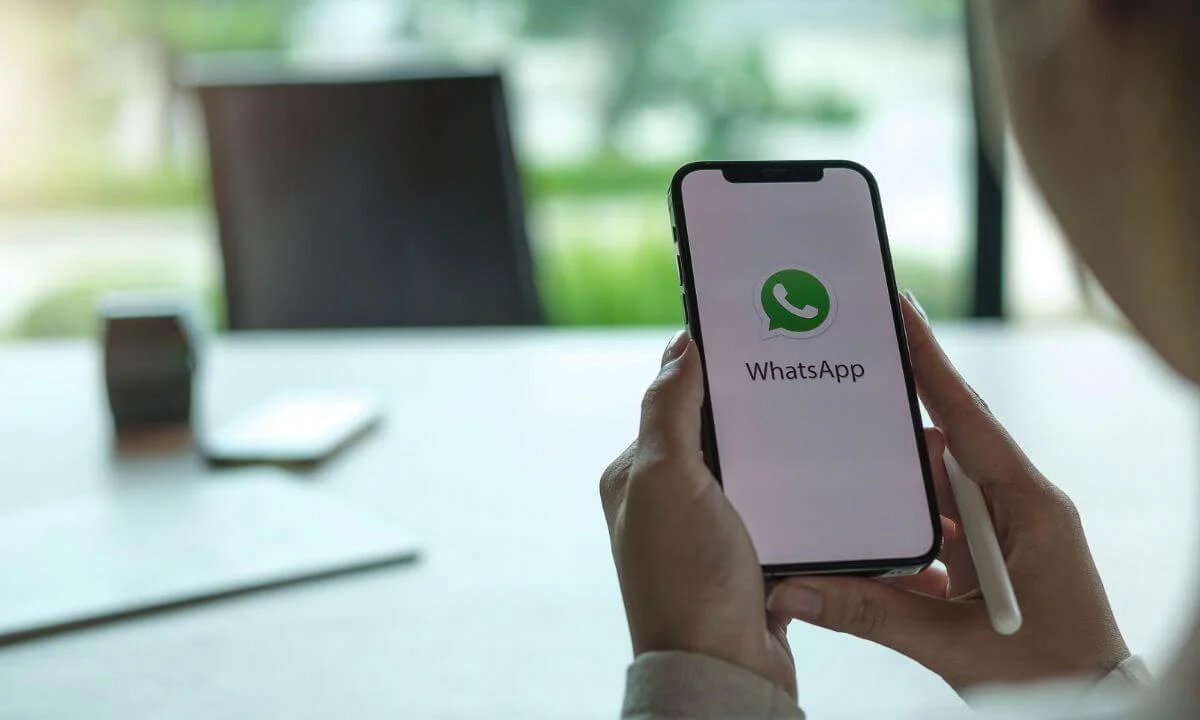 Can this 5xx server error be fixed? At the time of writing this article, no.
But there are strategies you can use to find out if the error is from your device or the WhatsApp server. 
5xx Server Error: What is it?
When a piece of technology, software, website or code has a critical glitch, 5xx errors are inevitable.
This can also occur because of maintenance. Thus, when this error occurs on a website, it is usually due to a glitch in that platform.
There's nothing else you can do but patiently wait. But in different circumstances, the source of 5xx errors may be your device.
This can be attributed to system-related errors. This entails tweaking your system configuration or device settings to allow better access to the website or app.
Some proxies and VPN tools are effective tools to assist you in these issues. 
How to Fix WhatsApp Web 5xx Server Error
To find out the source of WhatsApp web's 5xx server error, the first step is to inspect your network connection.
You can use a VPN tool like Ultrasurf.
You can install this tool from the website. Unzip and open the installed exe file.
Next, access your browser and enter web.whatsapp.com to visit the web version of WhatsApp.
If you can't access the site, then the error is widespread and affects everyone. It is a signal that the source of the error is WhatsApp server.
You have to exercise a bit of patience till the server error is rectified by WhatsApp.
However, if you can successfully connect to the website, then it is an entirely different situation.
It implies that the source of the problem is your network connection. If this is the case, we suggest you reset your network connection.
Here's Why 5xx Server Error Occurs on Web WhatsApp
Server error
A common cause of 5xx Server Errors on WhatsApp Web is that the server is not set up correctly.
Thus, this is why your browser will be unable to connect to the platform. 
Datacenter is offline
Another cause of the 5xx Error on Web WhatsApp is because the data center is offline.
This is the major cause of the October 2021 worldwide downtime experienced by users of Instagram, Facebook and WhatsApp.
Facebook's data centers that house all their data infrastructure and system went offline.
When this happened, software specialists were deployed to review the matter, and it was later solved. 
Development Challenges
Another cause of the 5xx server error on Web WhatsApp is some development or coding challenges.
This is usually due to the possibility that the staging site was shifted to a live site without proper testing. So, this can result in server error 503 or 504.
This will pop up as a 5xx server error on WhatsApp web mode. 
Server Attack
Lastly, a cyberattack targeted at the server or data center can lead to a serious glitch on the WhatsApp web server.
Hackers can unleash a DDoS attack, crashing the server due to an overwhelming flood of traffic. This can contribute to the 5xx error on Whatsapp web.
When this happens, system admins at WhatsApp work assiduously to rectify the issue.
Is There a Way to Resolve 5xx Server Errors on WhatsApp Web?
The simple answer is no. You can't do anything to resolve the problem if it's from WhatsApp's end.
Exercise patience as the engineers at WhatsApp work to rectify the server issue. 
How Long Will it Take for the Problem to be Resolved?
Most times, the engineers at WhatsApp can rectify this issue in under an hour.
If you are still experiencing this issue, you should reach out to the WhatsApp support team.
Common WhatsApp Errors
Waiting for this message. This may take a while.
This error message is common on WhatsApp due to its end-to-end encryption capability.
It happens when the contact you are chatting with isn't online, making it impossible for WhatsApp to encrypt the message.
However, once the contact comes online, you will be able to access the message.
As a solution, you either send the contact an SMS or make a phone call, requesting they turn on their data and launch the WhatsApp app.
Cannot (unable to) connect to WhatsApp
This commonly takes place when your network connection is weak or disrupted.
So, ensure your WiFi or mobile data is functional and your apps and browsers can access the internet.
If not, link your device to another WiFi network to fix the issue. 
Can not get verification code
If you can't access the WhatsApp Verification code via SMS using your smartphone, the source of the issue is your internet connection.
Alternatively, you can rectify this error by tapping the "call me" option in the verification section.
If there is a delay in receiving the call, confirm that your call reception is in good condition.
Having difficulty sending and receiving messages
If you can't receive or send WhatsApp messages from your contacts, then the source of the problem may be your network connection.
If you are having difficulties sending or receiving messages to only a particular contact, there is a high likelihood that the contact has either blocked you or vice versa.
Contacts not showing up on WhatsApp
To start, ensure Whatsapp has the authorization to access your contact.
If your Android OS is version 6.0 (Marshmallow) and above, navigate to settings and scroll to Apps. Select WhatsApp and navigate to Contacts.
For iOS devices, navigate to Settings, select Privacy and then Contacts.
Then scroll to and select WhatsApp. If this doesn't solve the problem, you can refresh your list of contacts via your "Refresh" option.
Your account has been temporarily suspended by WhatsApp
There are a lot of reasons why WhatsApp temporarily bans or suspends an account. Patiently wait for 2 to 3 days for the suspension to be lifted. 
Sorry, this media file does not exist
When someone sends you a picture or video on the instant messaging app, it is saved on your mobile device.
This way, you will be able to access the media file in the file manager and gallery app.
If the picture or video is deleted via any app, it will become blurred in the chat section, and you will be unable to access the message on WhatsApp.
One way to fix this is to request that the sender resends the media file once more. 
Your phone's date is incorrect
When you get the error message that states that "Your phone date is inaccurate!
Adjust your clock and try again", it implies that your phone's date settings are wrong.
So, edit the date, select the most accurate time zone, toggle off automatic time and date and directly configure the right time.
If this doesn't fix the error, update WhatsApp to the latest version or reinstall the app.
Whatsapp is not installed (app not installed)
This commonly happens when trying to download the app from third-party app stores.
The "App not installed" error notification implies that the app is incompatible with your device.
Ensure you download all your apps (including WhatsApp) from Google Play Store to eliminate this problem.
Unable to send or download media files
It is impossible to send big-sized video clips or movies on WhatsApp because the limit on video size on the platform is 16MB.
If you find it difficult to download media files, ensure your phone has adequate space.
Also, declutter your phone storage, and delete any old pictures or videos you may have gotten via WhatsApp. 
Unable to get message or delayed
Before anything else, confirm that your network access is in good condition. Next, ensure that there is no task killer app active on your smartphone.
Lastly, confirm your phone performance is not sluggish or lagging. 
Error -24 when installing WhatsApp
If your mobile device has Android 4.4 OS, you may notice a glitch that prevents you from downloading WhatsApp from Google Play.
To rectify this, use your file manager to access 'android/data/com.whatsapp' and delete the file. Try installing WhatsApp from the app once more or download the APK. 
Insufficient storage on device
This happens because there is inadequate storage space for WhatsApp to work.
Ensure you remove big-sized media files (like movies and PDFs etc.) from your phone or send them to your PC.
You can also clear WhatsApp data on your device by navigating to Settings and tapping Storage and Internal Storage. Lastly, select Cached Data to create more space. 
The video can't be played
To rectify this issue, rectify your Google Photo app to the latest version via Google Play. 
5xx Server Error WhatsApp Web FAQs
What is a server error?
Server error occurs mostly when some components of a web application fail to set up easily or there is a conflict or limitation in requests. 
Why does WhatsApp fail to send messages?
This can happen as a result of network issues and your device or app. To rectify this, you can uninstall and reinstall the app or wipe its data.
Why has WhatsApp frozen?
There are lots of reasons that can cause your WhatsApp to freeze or become unresponsive.
The most common ones are outdated versions of the app downloaded on your mobile device and inadequate storage space. 
Conclusion
In this article, we explored all details related to the 5xx server error in WhatsApp web as well as its causes and fix.
Although this error infrequently occurs, when it does, the only course of action is to wait for the problem to be rectified by WhatsApp developers.
Also Read: