Are you building a new site and seeking the best WordPress hosting services?
There are numerous of them out there, and going with the right one for your site can drastically improve your SEO, website performance and boost your sales conversions.
With the latest involvement of WordPress in the website development business, website building has become a lot easier.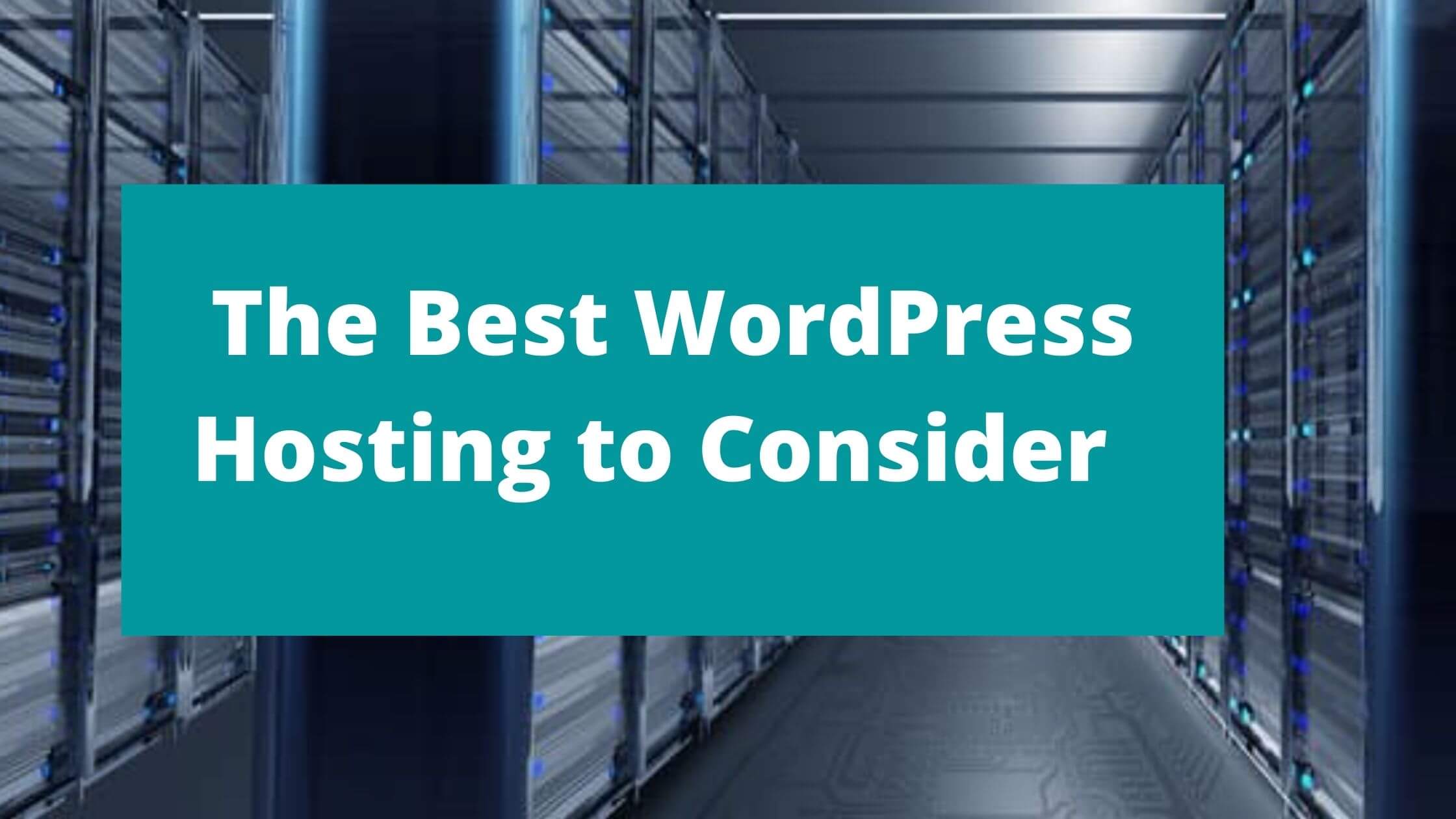 A lot of people, services, organizations are currently engaging this opportunity, switching their various websites to this platform.
WordPress stands out to be the best and most popular way to get a website or blog up and running in no time. 
However, with all the extraordinary features, WordPress offers an open-source content management system for its users.
If you do not get the best cheap WordPress hosting service to run your site, sad to say, you really will not enjoy your WordPress installation and service.
In this article, we will reveal to you the 11 best WordPress hosting to consider for your website.
It is our culture to briefly explain some important terminologies before detailing the subject content, this is done intentionally to make sure our content is helpful even to the absolute beginner and the latest professional.
See Also: Is Namecheap a Good Hosting?
What Exactly is WordPress Hosting?
Building a website is one thing, processing it to make sure it is available to users all over the world is another.
Web hosting is simply making a website accessible to users everywhere on earth, via the World Wide Web (WWW).

However, you cannot do this on your own, and that is why web hosting service providers are there in the first place.
In a nutshell, web hosting service providers sell to you, a certain portion of space on their servers, so you can have your website visible to users globally. The amount of space they release is dependent on the amount paid or space bought.
The space allocated to you, the buyer, is used to store your files, making them available globally. Without a web hosting service provider, you can be sure no one would be able to access your website on the internet. 
See Also: Best 15 Free SEO Tools to Boost Your Website Ranking
How to Choose the Best Cheap WordPress Hosting Services?
The best way to make selections for your website hosting service is to look out for these 4 important factors:
Speed — A good server load speed is vital. This should be under 300 ms
Uptime — A reliable web hosting service should boost of at least 99% availability
Customer Service — Smart customer service is important to help with WordPress related issues
Your Needs — The web hosting service should align with your business size, type and goal.
The 11 Best Web Hosting Services to Consider
If you are looking at building a business website or starting a blog, quickly find the best affordable domain hosting  for WordPress to consider below in no particular order:
1. Bluehost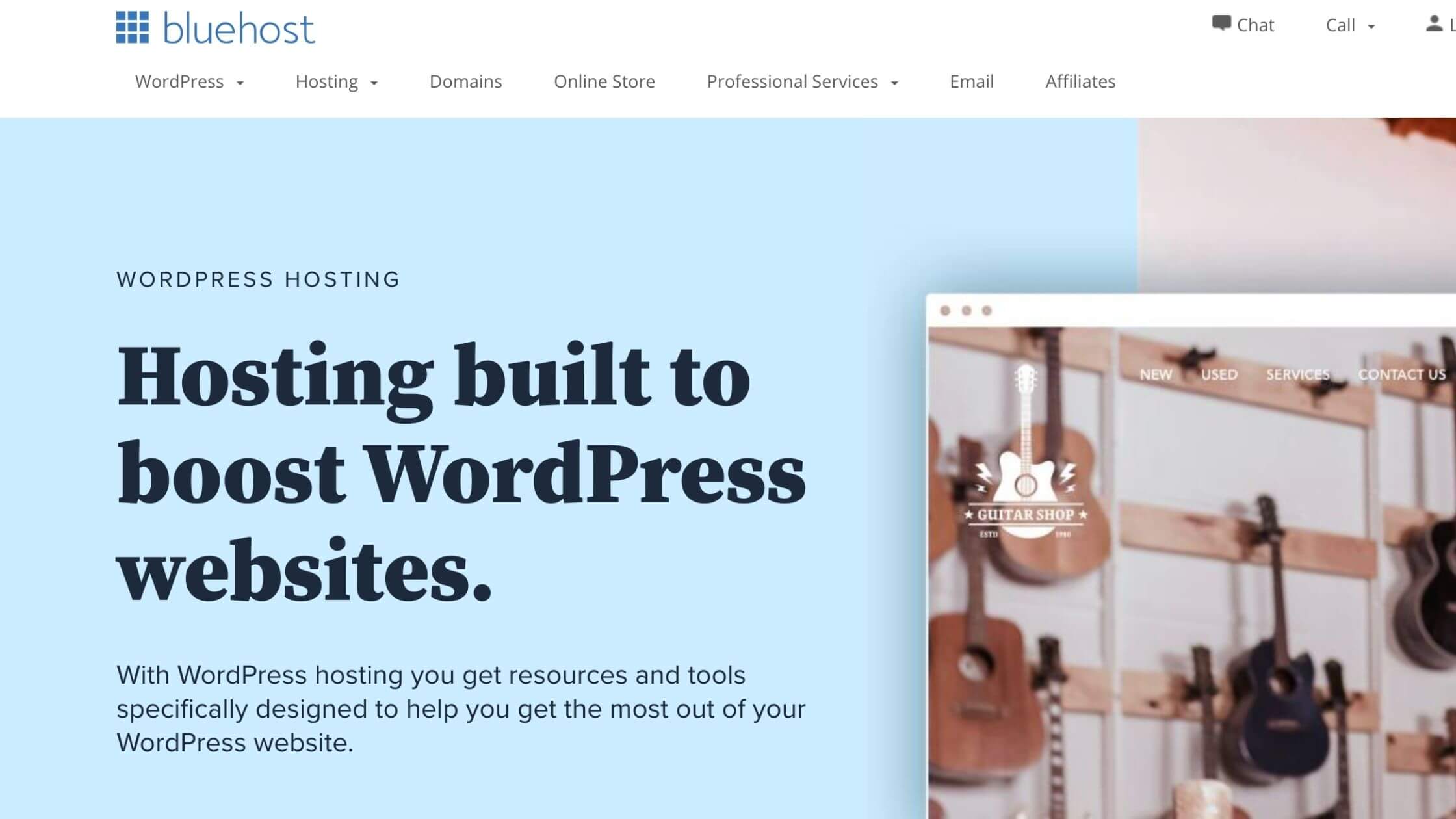 Bluehost is a web hosting organization whose parent group is the famous endurance international group. It has a lot of features that make them particularly among the very best WordPress hosting to consider. 
Also, Bluehost is very beginner-friendly, offering a free domain name registration when you get signed up with them. 
When it comes to WordPress installation, Bluehost makes everything more easily than usual, with a lot of functions clearly pointing towards the next step. This is perhaps why they are highly recommended by WordPress.

Another notable feature when it comes to Bluehost is its free SSL package. They are blowing a lot of minds with their Free Cloudflare CDN integration.
Bluehost offers a 30-day money-back guarantee. This means if you wish to opt-out before the end of 30days you receive a full refund. However, this refund does not imply addons. It only implies the hosting service.
Also, Bluehost has one of the best customer service response systems, designed to respond to all inquiries almost instantly.
To crown it, prices start at just $3.95 per month.
Click…….>Here to Get Started.
2. HostGator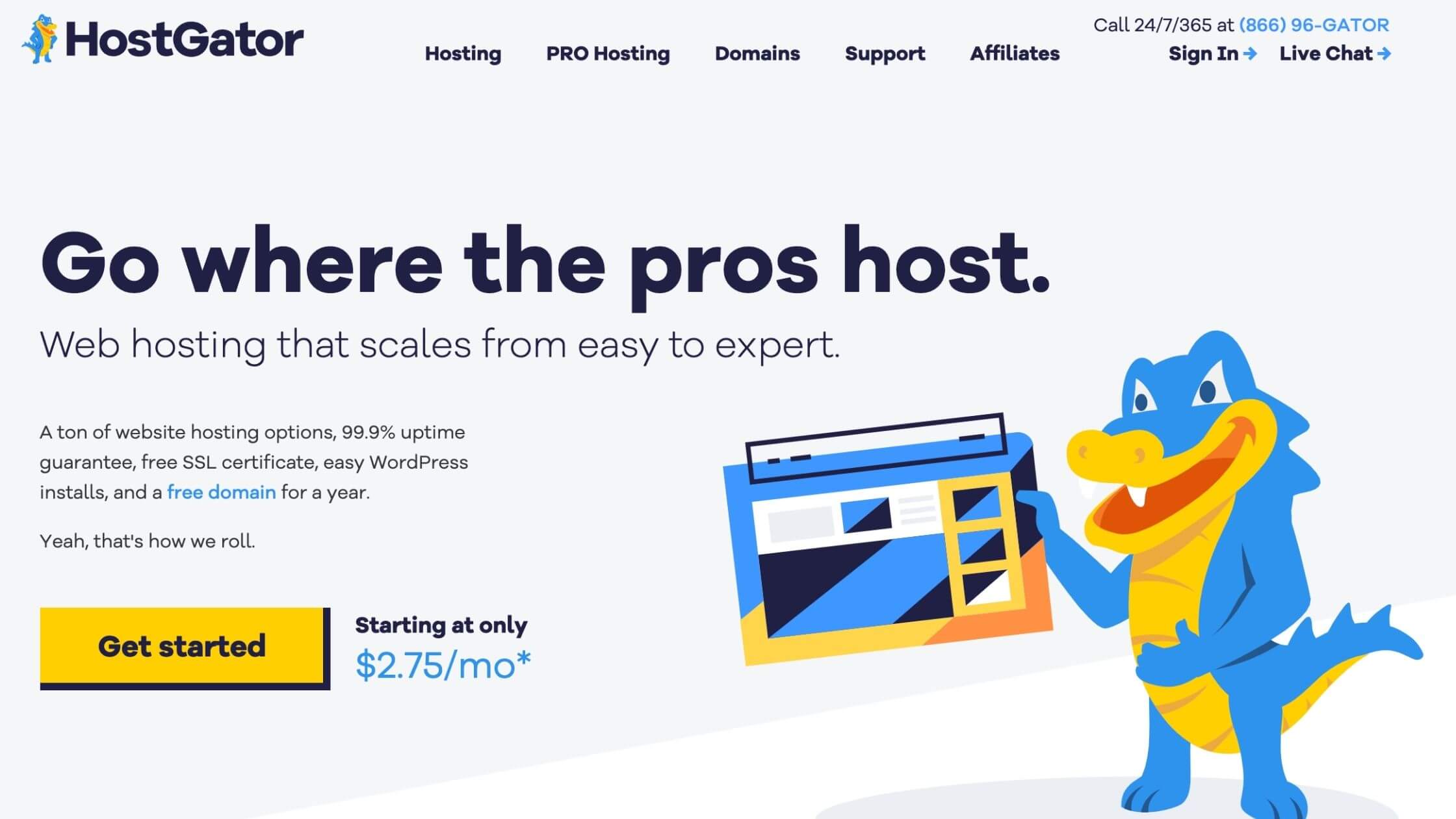 HostGator amasses a lot of daily sign-ups; they boast of their 45-day money refund guarantee. It is highly recommended, currently hosting over 10million active domains. 
As one of the fastest WordPress hosting company, HostGator offers you multiple email accounts; to enhance your style and even appear more professional. With HostGator, you can have email addresses such as "[email protected]"
Relative to security, HostGator offers free SSL on its shared hosting packages. At no cost, unlike most web hosting service providers that charge highly for the same level of security.
The feeling you get when your phone runs out of storage can be very irritating. Imagine having your website running out of space? This happens with a lot of web hosting service providers out there.
However, with HostGator, you can be sure of never running out of space. HostGator offers unlimited bandwidth and disk space from the very least plan available on the platform.
If you are already into the business of WordPress design, you probably know and understand the effect of having a very good MYSQL database. HostGator offers you the opportunity to create multiple databases from your cPanel, on a single web hosting account. 
Going by popular review, HostGator is very ideal for building business websites. They have a very good customer service system, and they are quite affordable when compared to a lot of web hosting services out there that offer less for more money. 
On top of it, prices start at just $2.75 a month.
Click…….>Here to Get Started
3. Namecheap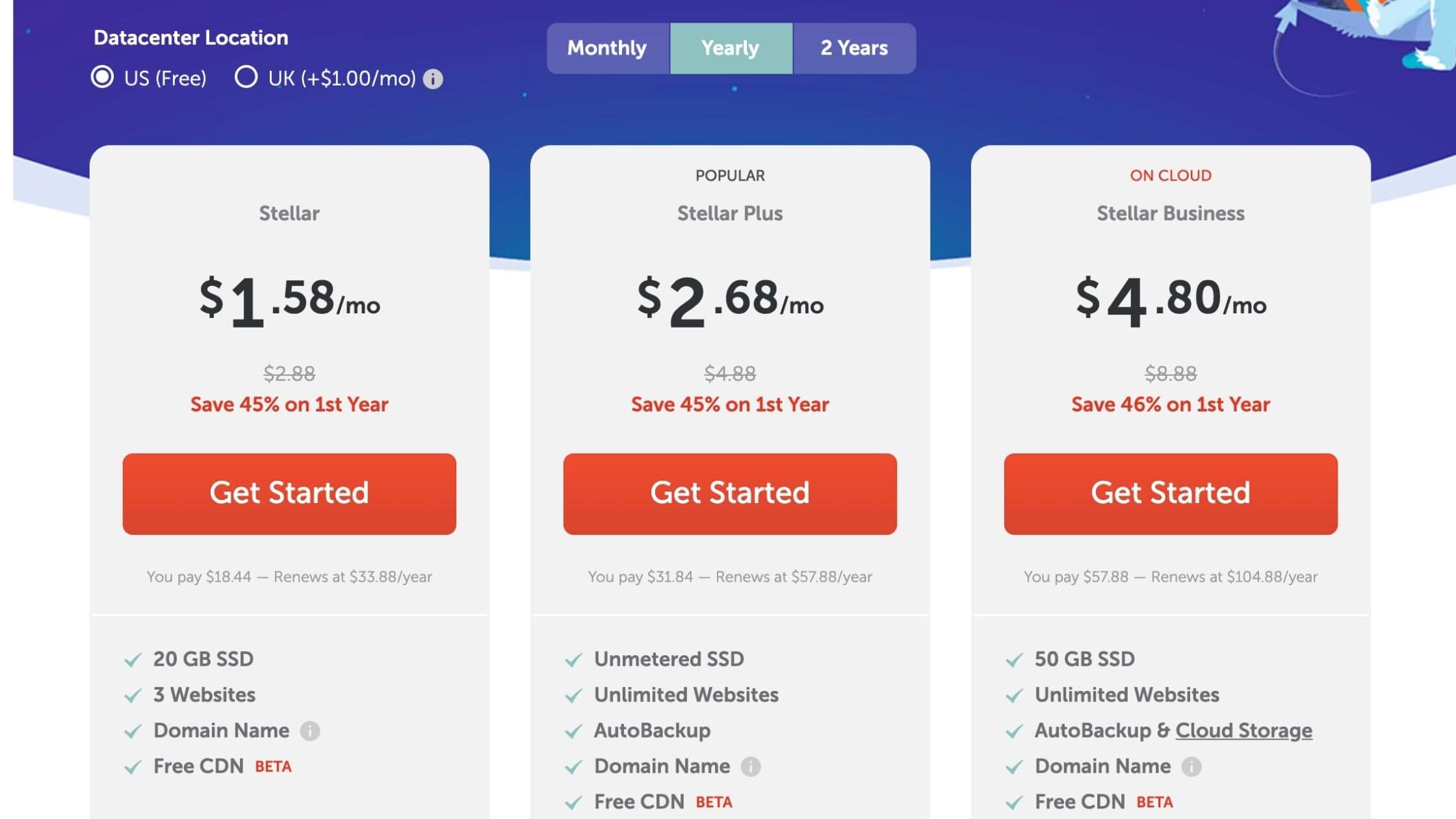 A lot of users love Namecheap solely because the hosting service is so good but continues to improve, Namecheap is one of the best shared WordPress hosting services that offers domains at a very cheap price.
Namecheap offers a 30day free trial period for their Easy WP hosting plan. That is amazing, you get to do everything to test their authenticity. 

With Namecheap as your WordPress hosting service, you can be sure to get your site installed in 90 seconds or less. 
They also provide  SFTP and database access, with an easy to navigate dashboard. That is if you have multiple WordPress sites.
Namecheap is fast. Exceptionally built to speed up every time.
With very exceptional customer service, Namecheap is highly recommended. 
Additionally, their pricing starts at just $1.58 a month.
Click…….>Here to Get Started
4. Dreamhost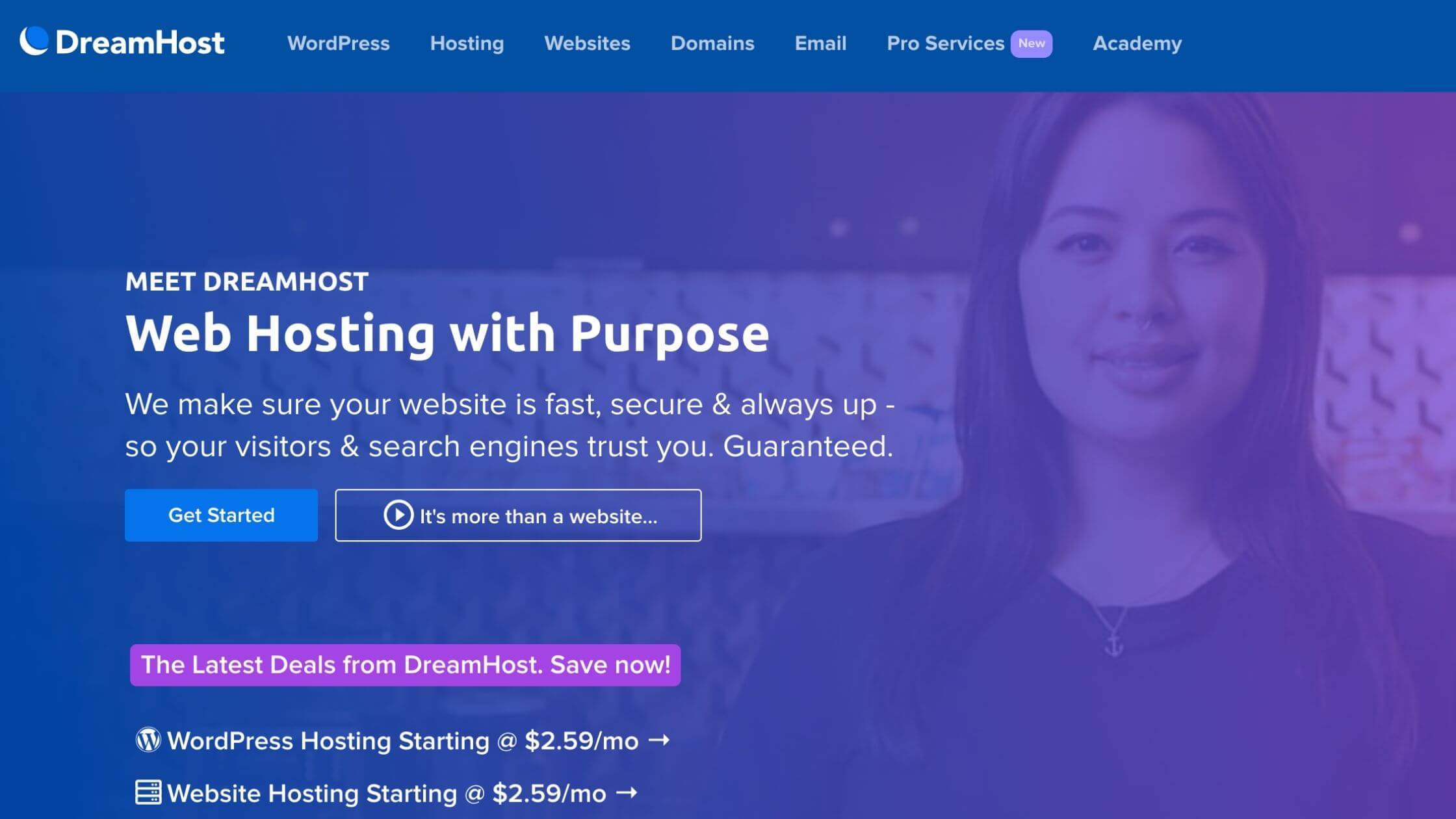 Not recommended for beginners who need a lot of hands to hand tutoring. However, Dreamhost has a lot of features that stand to be very beneficial to the WordPress designer or developer. 
Dream host offers unlimited bandwidth and storage. Currently hosting over 1.5million websites, Dreamhost is very popular and much appreciated by almost 99% of users.
It gives you what the rest haven't. 97-days money-back guarantee. An amazing 3 month period because they are very certain their services are second to none.
Dreamhost stands out with its free SSL certificate and free domain name inclusion. 
Also, Dreamhost had a system for delaying verification a while ago, but according to recent reports and findings, that feature is gone, they are highly responsive with a 24/7 customer care system in place.
Finally, they are very much affordable with a WordPress basic plan starting at $2.95 per month. 
Click…….>Here to Get Started
5. Hostinger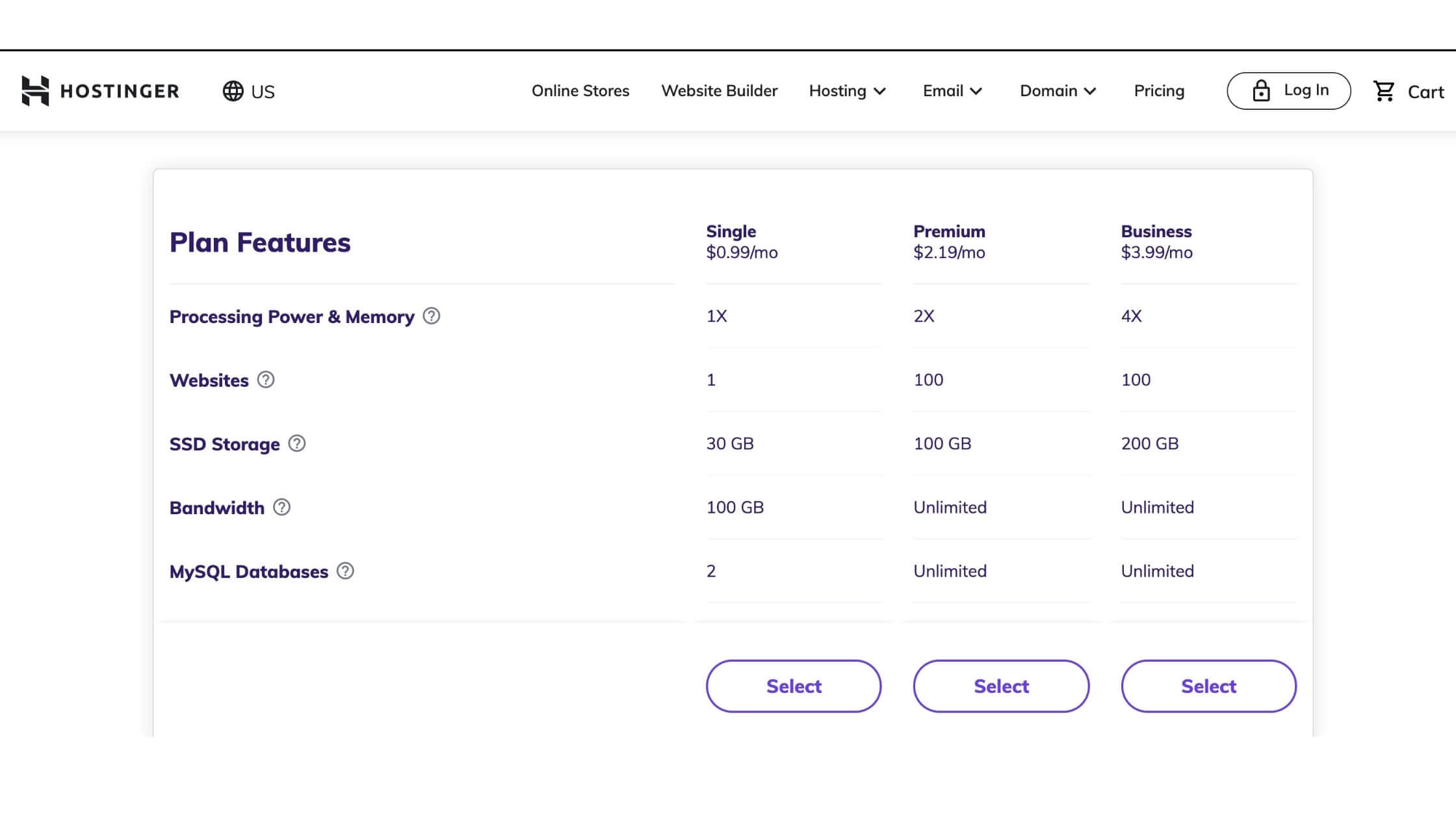 With an uptime of 99.74%, Hostinger is one of the very best hosting service providers in the world today. The goal of any website owner or builder is to be recommended by search engines, to be included in top search engine results.
Hostinger offers very professional uptime and responsive service. Enhancing the speed of your site, making it very appealing to search engines. 

Dealing with the subject of space on the internet, Hostinger offers unlimited bandwidth and storage, and this is a major feature that influences sign-ups and registrations on any WordPress hosting platform.
No other platform offers a more appealing sign up registration cost like Hostinger. $2.15 per month? That is really something to dive into immediately. Premium web hosting plans start at $3.49 per month, and business plans start at $7.95 per month.
Like the above-mentioned WordPress hosting service providers, Hostinger provides a free SSL certificate and domain hosting. However, this package is only available to premium and business plan users.
Finally, Hostinger claims to have had 29,000,000 smart clients trust in their services so far. If this is true, they are highly recommendable. 
Click…….>Here to Get Started
6. Godaddy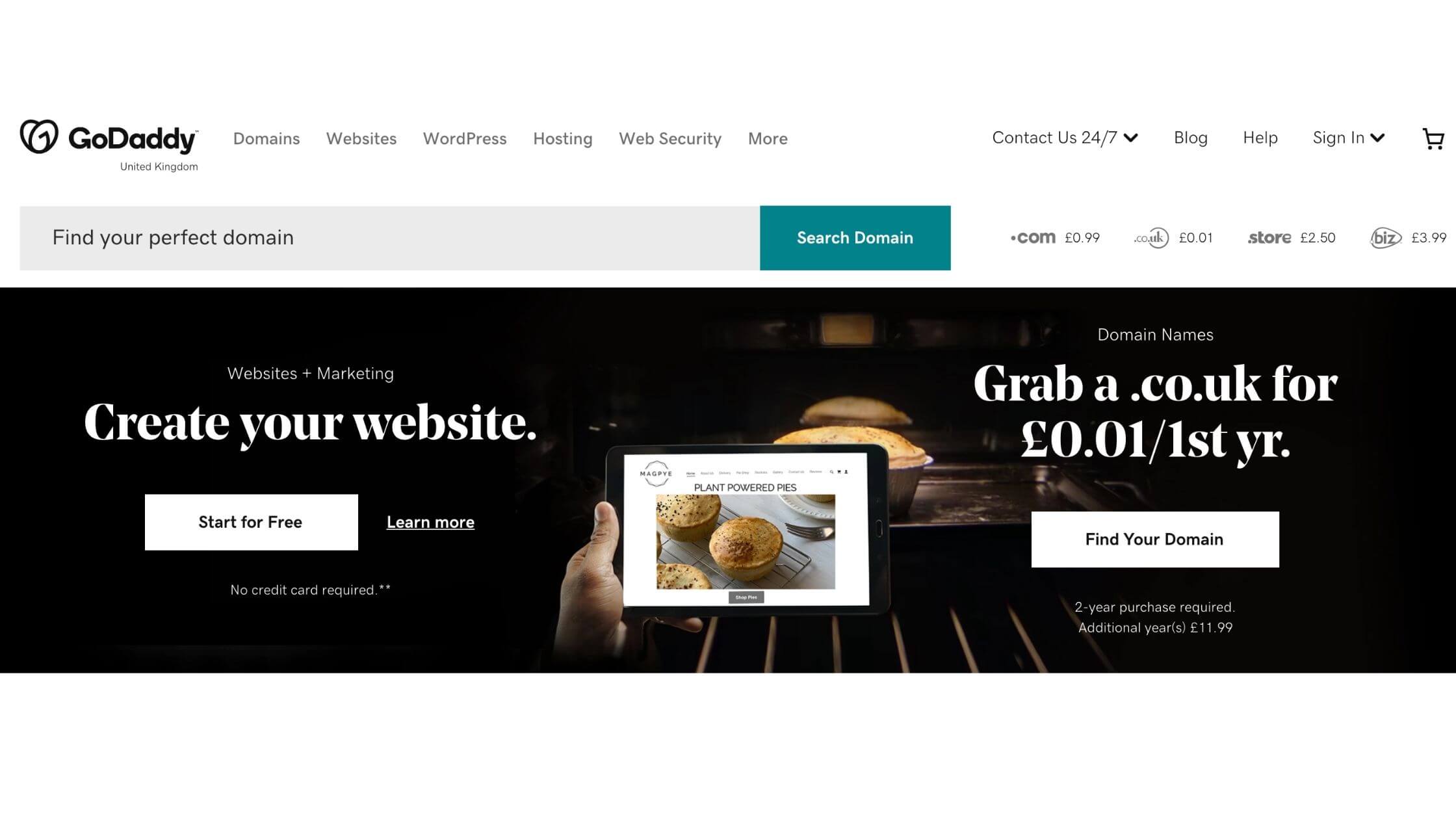 Every kind of attractive service is offered by Godaddy. Users have rated them fast and reliable. They are very affordable, providing quality cheap services.
Also, Godaddy has been very helpful to the absolute beginner and also the professional. The best part of it, Godaddy provides every user with an advanced domain search integration.

Godaddy also offers unlimited bandwidth and storage space for users.
As one of the best web hosting services, Godaddy is everywhere, hosting about a 76million domains. 
Their basic WordPress package offers a free business email and domain that lasts for a year; daily backups, with one-click restore. Amazingly, they offer SFTP Access to your server and a very smooth Content delivery network integration.
Ecommerce users have something to be excited about if they choose Godaddy's eCommerce plan. The plan offers them free access to certain premium woo-commerce features. Features worth thousands of dollars for free if you choose their Ecommerce plan.
They also offer a very good customer service system, and this makes them an even better option to consider when choosing a WordPress hosting service.
Click…….>Here to Get Started
7. SiteGround
With nearly 100% uptime, SiteGround stands out as a very reliable web hosting service provider. 
No error mode with SiteGround; SiteGround is so standard you can be certain your website on their servers will never crash. Have you heard of the popular 502 gateway error? This error usually communicates that there is an error or loophole somewhere in the website's server.

However, according to popular reviews, websites hosted by SiteGround have never displayed the 502 gateway error. This stands to mean that SiteGround is definitely one of the best cheap WordPress hosting to consider today.
Not all web hosting service providers will give you a go-ahead at $6.99 per month. SiteGround WordPress plan is very affordable, with a performance grade of 89+.
This WordPress hosting platform distributes a lot of speed to all websites that are hosted on it. 
Also, professional websites/blogs rank better when they load faster. In other words, slow websites usually are not among the top search engine results. 
If you are getting a website for a blog, or an eCommerce store, SiteGround is highly recommended.
SiteGround also offers free SSL and HTTPS installs. You can rest assured when it comes to security if your website is in the hands of the SiteGround WordPress hosting service.
SiteGround is also officially recommended by WordPress, yet they are very affordable. We personally recommend their service.
Additionally, their pricing starts at just $3.95 a month.
Click…….>Here to Get Started
8. WP Engine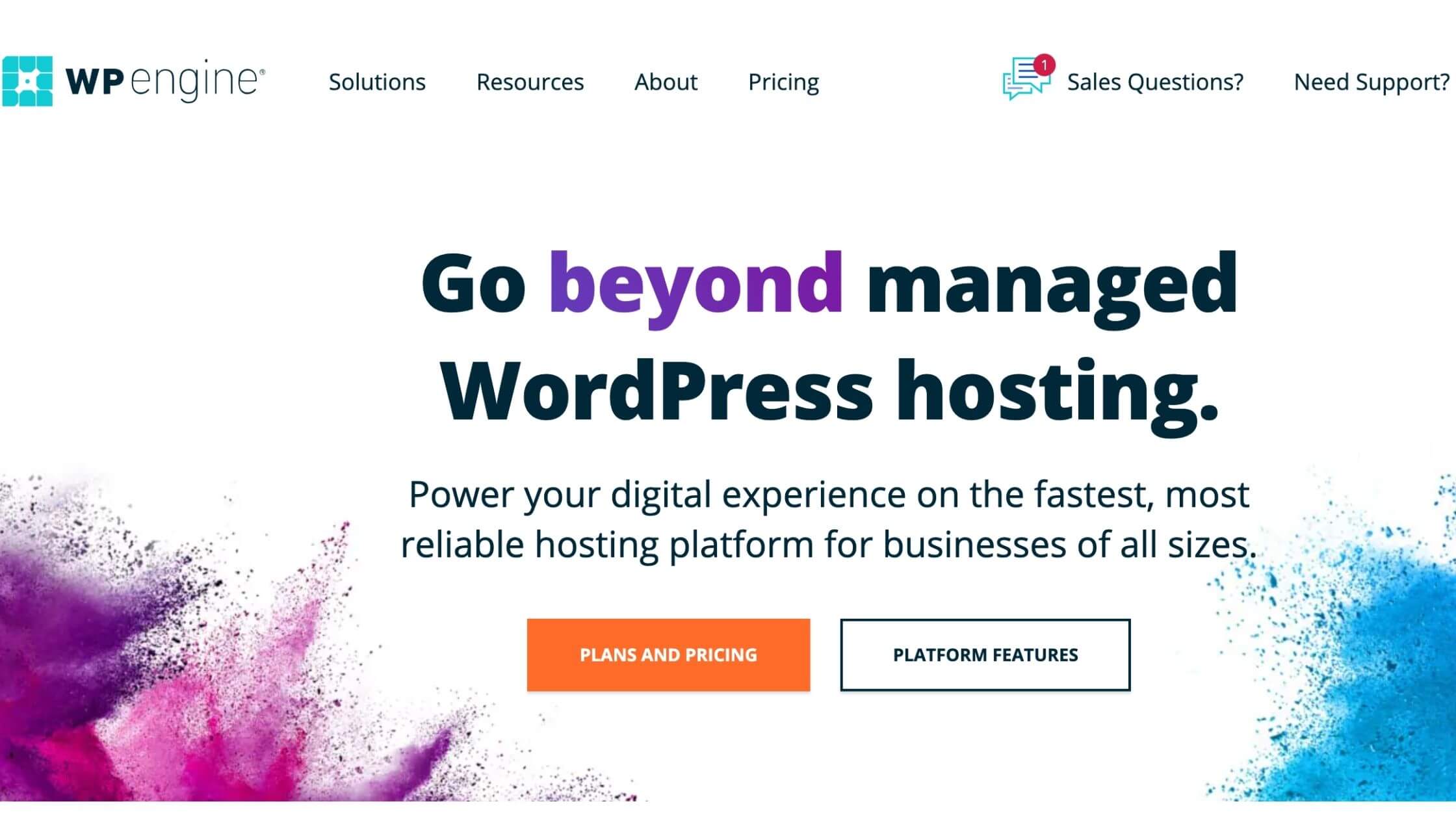 Here, we have a WordPress hosting that offers your website 10GB of storage and the bandwidth to handle 25,000 monthly visitors, with a 24/7 excellent customer care service.
As one of the best WordPress hosting providers, WP Engine is fast, scalable and secure, and includes site staging as a standard feature.
WP Engine offers malware scanning and firewall protection in all plans available, they are very addicted to providing maximum security for users on their servers. To this end, they also make available daily backups to reduce the loss of information and data.
They are very beginner-friendly, operating a 60-day money refund guarantee. That is so far a feature that most WordPress hosting servers cannot implement.
WP Engine is definitely telling customers, they are sure of what they represent. 
However, they are fairly expensive, and to engage them you need to be on a decent budget. They only provide managed WordPress hosting; this means they do not offer a cPanel platform to work with. But, they use a proprietary control panel that is clean and easy to navigate. 
What makes WP Engine the best-managed WordPress host?
One step ahead of performance. The latest and most high-speed technology, that helps users to deliver top-notch performance digital experiences.

It comes with automatic updates & maintenance. This saves you time and keeps your more site secured as upgrade and backups are managed by WP Engine.

They have a team of World-class WordPress experts.
Also, a major feature we cannot afford to overlook is their excellent customer care support system. You can choose to call, or chat with someone instantly and get responses immediately. 
WP Engine offers a very appreciated feature when it comes to websites and the internet – A CDN. However, their CDN is inbuilt and can be added to the website with just one click.

Are you an advanced WordPress user? If yes, WP Engine offers you full access to
PHPMYADMIN
.

You can manage and work on your database if your website is hosted on WP Engine.
A lot of WordPress designers/developers see error messages once or twice while they build their websites, usually, these errors are a result of plugins or themes that are bad or broken.
However, unsure of the cause, a lot of designers tend to restart the whole process again, uninstalling and reinstalling WordPress. It does not always have to be like that. WP Engine makes it possible for you to view error logs from the Engine's portal before troubleshooting. 
The hosting plan starts at around $20 per month.
Click…….>Here to Get Started
9. A2 Hosting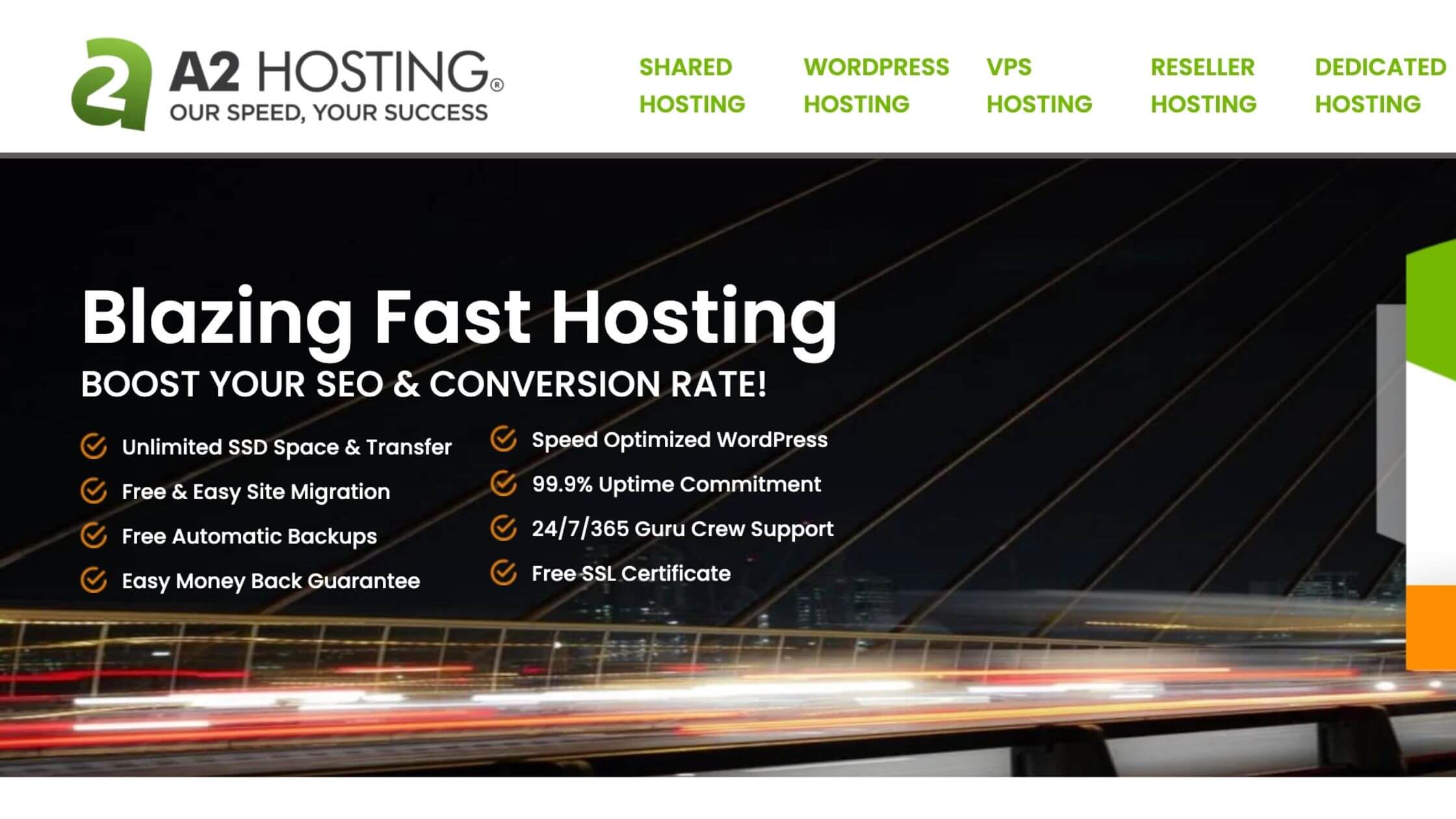 High-performance hosting platform ideal for users with a desire to create a very fast and responsive website. A2 Hosting provides this fast page load feature to reduce the number of bounce rates on sites, thus helping or assisting your SEO massively.
A2 Hosting is one of the best WordPress hosting company to consider because it runs on PHP 7, and includes free HTTPS  for your websites. Obviously, your security is important to them.
That's not all, A2 Hosting provides 100GB SSD Storage for even the smallest of plans. 
A major claim of the A2 Hosting service is the 20x Faster brand. This is not an easy claim to follow through, however, A2 Hosting has barely got reviews that suggest that it does not meet up to the standards it advertises. 
Click…….>Here to Get Started
10. Inmotion Hosting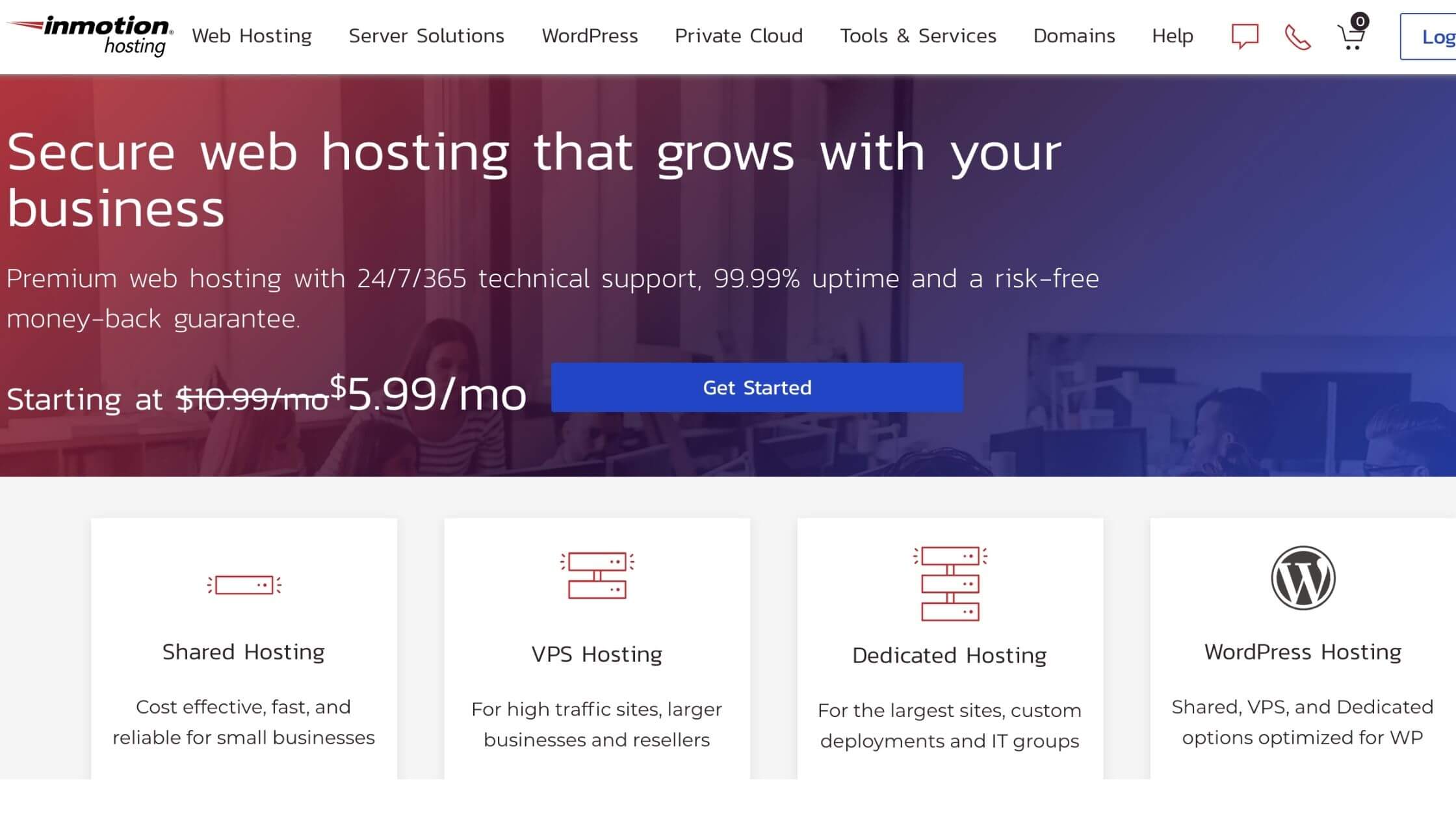 Imagine having to host with a WordPress hosting service that has a fully functional US-based customer service system. With an uptime of 99.93%.
Inmotion is very fast and reliable, however, they are very underrated. Hosting with Inmotion is a great decision. Their services are very professional, hosting plans are exceptional and unique. 
However, their verification process can cause a very minor delay to get your hosting plan settled. Inmotion can go as far as calling and asking for a photo ID, just to make sure whoever is purchasing their server is legit. This is good news, seeing that they can do so much to ensure security. 
All their WordPress hosting plans grant free unlimited bandwidth and storage, Unlimited emails, Free SSL, and a free domain.
Basically, Inmotion Hosting is a great choice for small business owners, with the patience to get verified. They rely so much on their security to always be right. 
And hosting costs for InMotion start at only $4.99 per month.
Click…….>Here to Get Started
11. GreenGeeks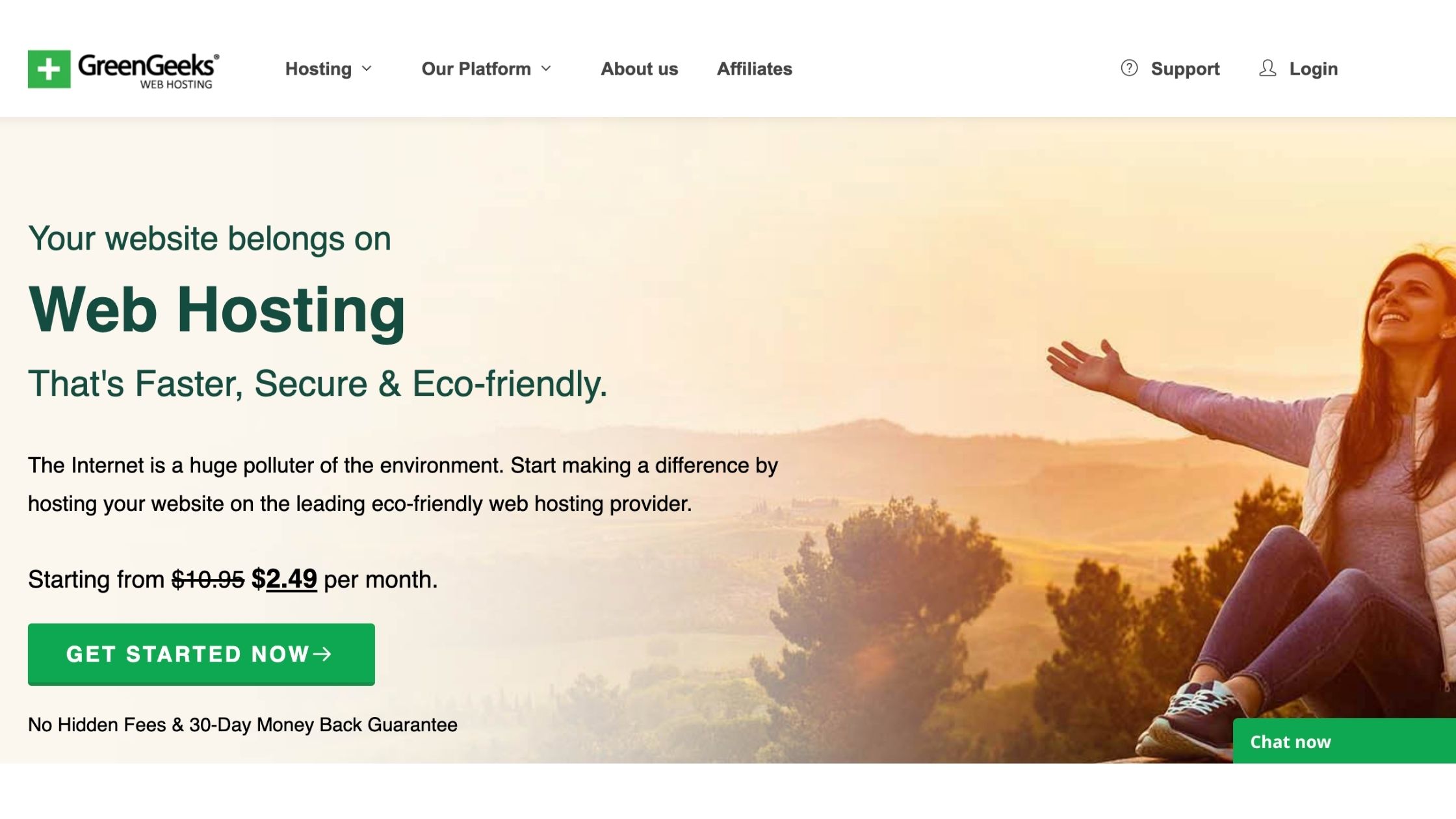 The most eco-friendly web hosting service provider on this list is GreenGeeks. Not only do you have access to a free domain name and free SSL certificate, but they give back 3x the energy they come into the grid as renewable energy, for example.
Also, their SSD storage system makes them one of the fastest WordPress hosting companies with great security and reliability.
In addition, they guarantee a 30-day money-back and 24/7 support.
Click…….>Here to Get Started
How to Determine Your Hosting Needs?
So to determine which WordPress hosting plan best fit your needs, you'll need to understand the different types. Below are the top 5 web hosting options to consider:
Shared WordPress Hosting. The most popular kind of beginner WordPress hosting used by new digital marketers allows web hosting through a large shared server. Best for blogging and small businesses.
Managed WordPress Hosting. This is a premium web hosting for WordPress especially. It provides the best WordPress hosting that keeps you worry-free. This hosting type is best for established sites or non-tech-savvy bloggers that can justify the investment.
WordPress VPS Hosting. A Virtual Private Server (VPS) offers services that combine the privacy and control of managed WordPress hosting and at the same time utilise a shared server. This is best for medium-scale businesses and blogs with high monthly traffic.
WordPress Dedicated Server Hosting. Unlike other hosting types, the provider leases you a physical server for full control. This is best for blogs employing a system admin and extremely high-traffic websites.
Free WordPress Hosting. Free web hosting is available out there, but in exchange for the service, most of them require you to have their ads on your website. We recommend that you avoid free WordPress hosting
Conclusion
Lastly, when choosing WordPress hosting, consider the factors that are in sync with your intentions. The above list of  WordPress hosting providers does have its pros and cons. However, you can include them anywhere and tag them as the best affordable WordPress hosting to consider today.