Looking to accomplish better SEO performance without breaking the bank? Here are the best free SEO tools to help you achieve the desired result.
Search engine optimization (SEO) has become more relevant than it was a decade ago.
The emergence of new trends (e.g., the machine learning revolution and the rise of voice search) means that to be able to outsmart your completion, you need to be up to speed with your SEO game.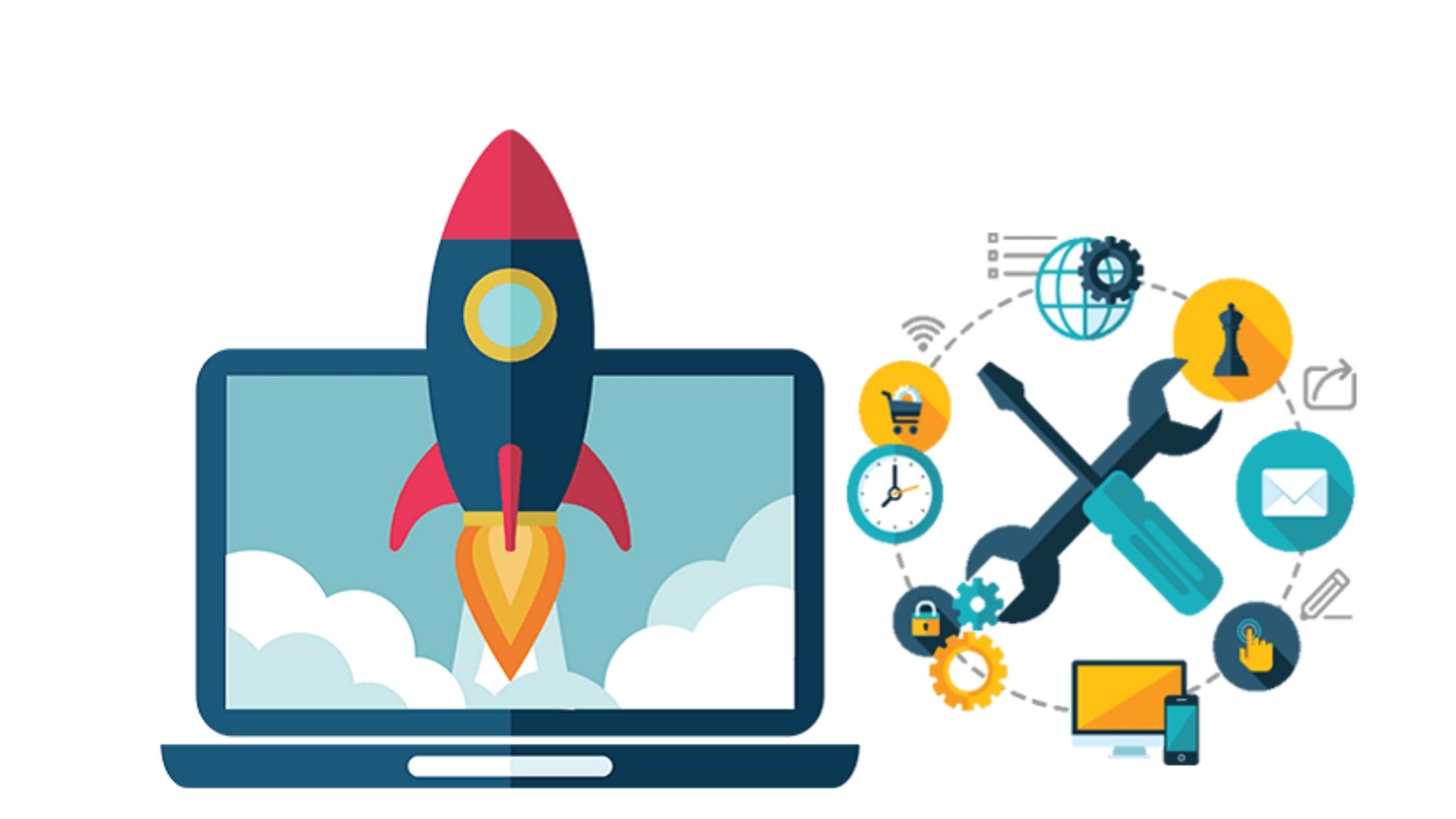 One way to achieve that is by using SEO tools.
SEO tools make it possible to have a solid marketing strategy that gets more customers.
Insights from these tools can help you in building the relevant backlinks, free SEO audit as well as optimizations that improve your website ranking on search results. 
See Also: Top 30 Best Digital Marketing Certifications Worth Your Money
What Are SEO Tools?
SEO tools offer relevant data and signals about the overall health state and the success of your website.
These insights help reveal areas of opportunity and identify errors or issues that may act as a blocker from ranking and gaining visibility in the search engine result pages (SERPs).

Just like any other digital marketing tool, each SEO tools have a distinct role.
Hence, there are SEO tools that can help you with:
Analytics

On-page SEO

Site speed

Keyword Research

Links

Rank Checking

Local SEO

Mobile SEO

Research

Competitive Analysis

WordPress SEO
SEO tools are incredibly valuable – but you need to master these tools and understand how to get the most out of them.
See Also: How To Choose The Best SEO Agency For Your Business
Do You Need SEO Tools?
The simple answer is YES!
Imagine trying to build a house with just your hands.
You wouldn't get anywhere close to it, would you?
Well…it's a NO.
You will need the right tools – plan, land, building accessories, and the experts, to name a few.
Also, if you want to build a high-converting website, you'll only get so far with your hands.
You can build any website, but without SEO tools, you will never know:
How many monthly website visitors you are getting?

If you have any HTML errors

Whether traffic has increased or dropped significantly

How many backlinks do you have on webpages

What keywords you are ranking for and what you could do better to attract more visits?
And so much more.
See Also: 50+ Free SEO Tools to Increase Website Traffic
What Are the Best Free SEO Tools?
If you're seeking to launch a smart SEO strategy or want to get better results for the low, low cost of $0, here are 15 of the best free SEO tools you should be leveraging.
1. SEMrush

This is one of the best free SEO tools for any digital marketer.
You can also drive a higher number of sales with these SEO tools and you'll also learn how to get higher traffic alongside paid or organic searches.
Users can as well also create a brand and manage their teams.
The major features of SEMrush are:
SEO tool

Site audit

PPC tool

Organic research

Backlink analysis tool

Advertising research.
You must be wondering why you should choose SEMrush right?
Choosing SEMrush will make it easier when it comes to competitive research. You can also evaluate each competitor's traffic and also keyword strategy sets.
The user will also have the opportunity to study the content as well as social media.
See Also: 35 Benefits of SEO & Why Every Business Needs SEO
2. Ahrefs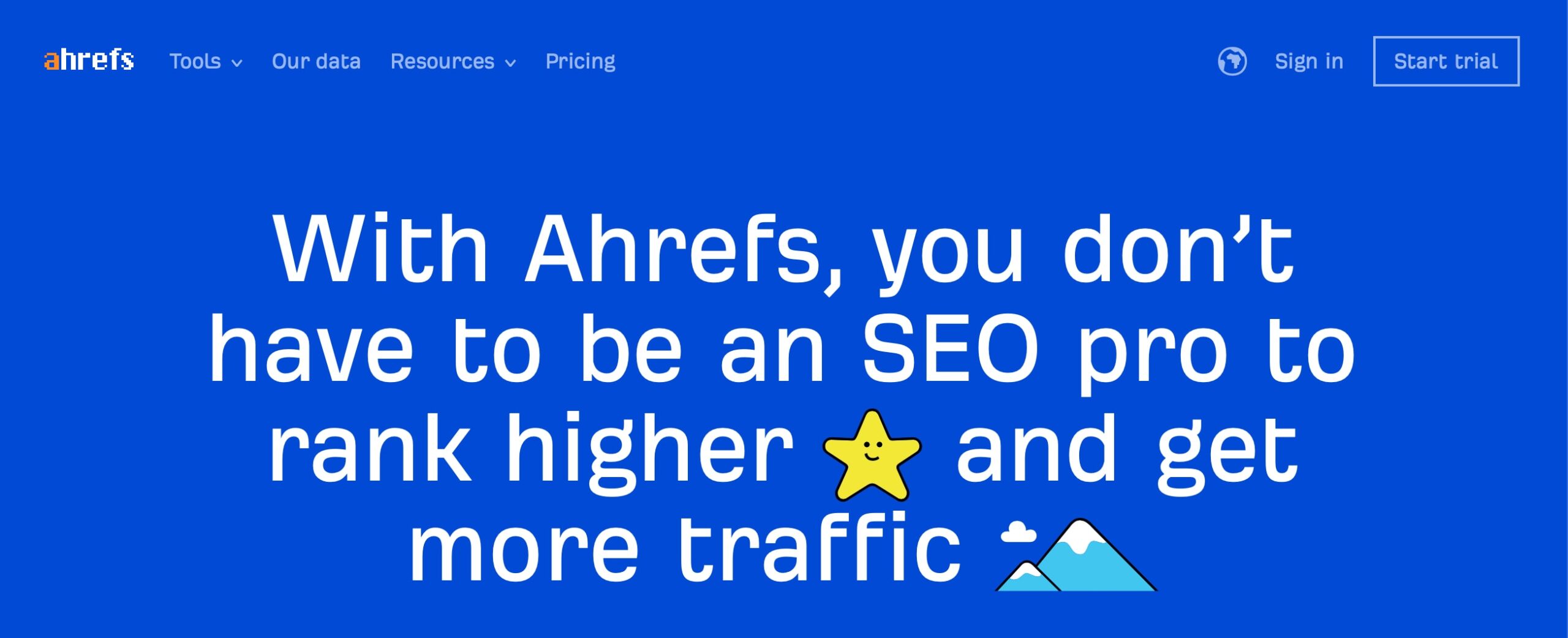 Ahrefs is the best free SEO tools for website optimization.
This amazing tool will make you know why your competitors rank at the top. Also, you'll find about the work you require to complete for outranking them.
Now you have the ability to find the right keywords to which your competitors rank under organic searches.
The user can now easily utilize the best page reports to find which pages give the highest traffic to their websites.
The major features of Ahrefs:
SERP checker

Content explorer

Keyword rank checker

Site audit

Keyword generator tool

Broken line checker tool
3. Moz Pro

The Moz Pro is simply and honestly the best free SEO tool you can use since it portrays exceptional abilities. One of these abilities is understanding website visitors.
You'll also get to know how the users are searching for product sets and services. As a user, you'll also get to know the kind of questions your visitors have.
You can use the answers to those questions to build quality content.

Features of Moz Pro include; free SEO audit, Custom reports, Rank tracking, domain analysis, and business listing audit.
Moz Pro has excellent benefits. Some of these amazing benefits include moz_based keyword explorer.
This actually allows you to waste less time on spreadsheets. And also, use less time to generate certified website traffic.
4. SpyFu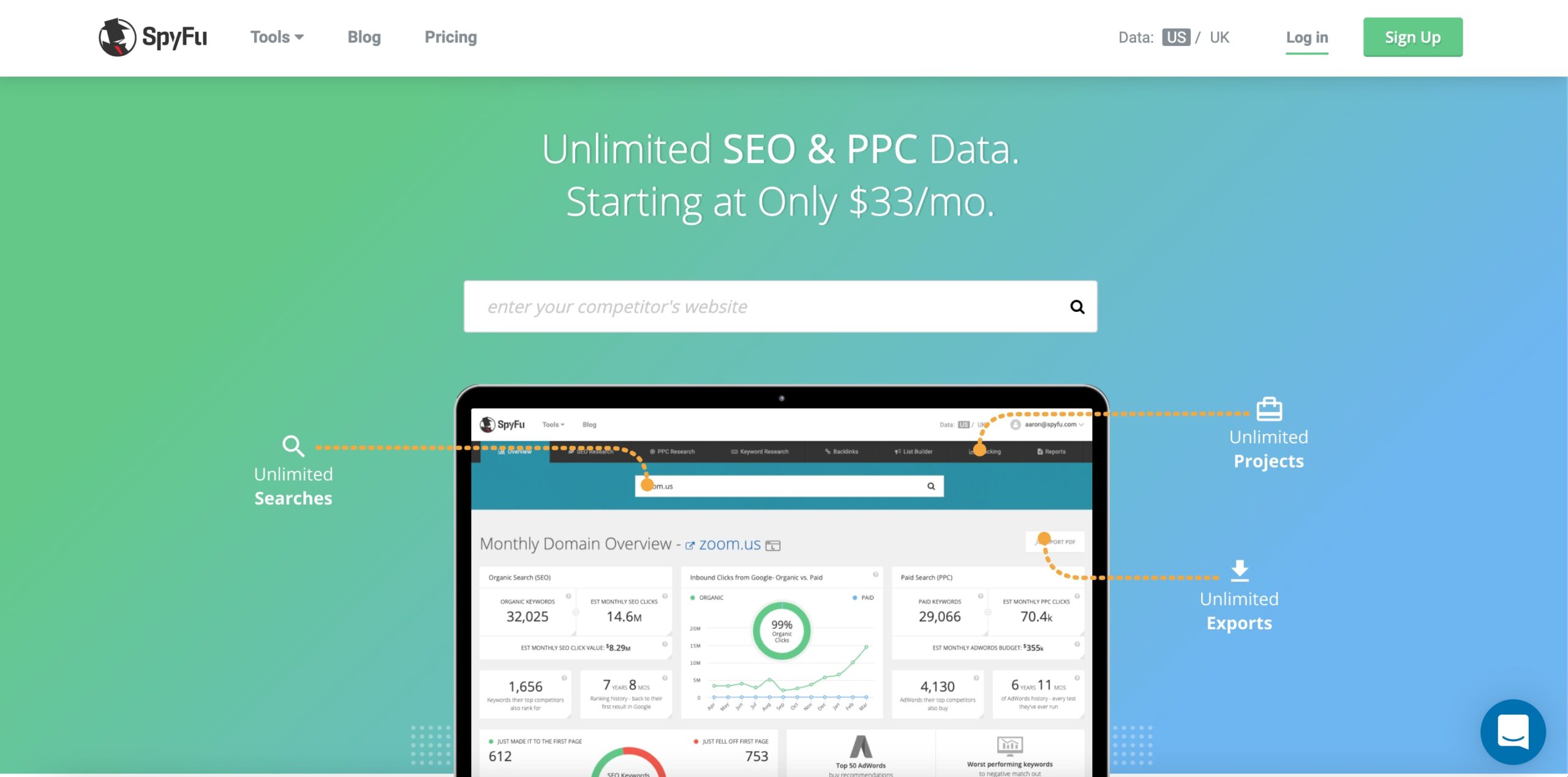 SpyFu has fantastic qualities you will love. Some of these qualities include downloading the competitors' most profitable keyword sets.
And also, you can get advertisements for pain as well as organic searches. You can also find any domain as well as find each place that's shown on Google.
Without stress, you can find each organic rank and advertisement distinction for the past thirteen years.

SpyFu has amazing features like SEO  competitor analysis, Keyword search, PPC research, SERP checker, SEO reports.
SpuFu has really amazing impressive solutions in SEO. One of the solutions includes; Finding the best keyword groups.
You can also easily find leads of phones, domains, social media, emails and also addresses.
See Also: Top 15 Essential Digital Marketing Skills to Acquire
5. Google Search Console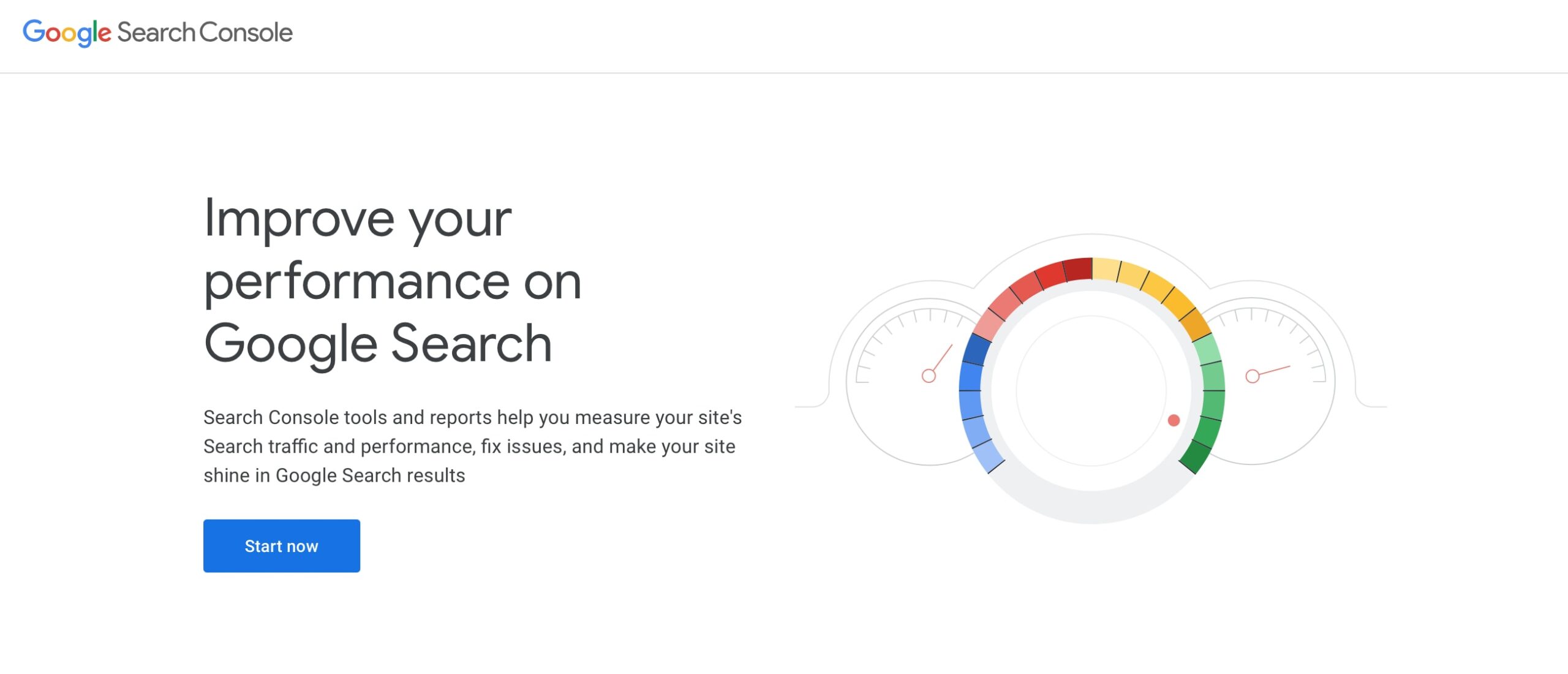 This is one of the best free Google SEO tools because it has some amazing abilities. One of these abilities includes enhancing the performance in Google searches.
This SEO tool helps the website to reach the topmost level under Google Search results sets. You can also adjust your content using search analytics.
You can also check which queries actually bring users to your site.
The major features of Google search console include SEO audit, crawl status, sitemap feature, search queries feature, search keyword feature and many more
6. UberSuggest

This tool actually helps you find insights inside the strategy sets, which are actually useful to competitors in the market. Users can also adopt strategies to enhance them and get the lead.
Also, you will definitely find thousands of suggestions through the free keyword feature.
The user can now find volume, competition, and trends under each keyword. To help you work efficiently, the tool creates a list of keywords.
UberSuggest has amazing features like a free SEO audit, content ideas, backlink checker, keyword suggestions, etc 
7. Majestic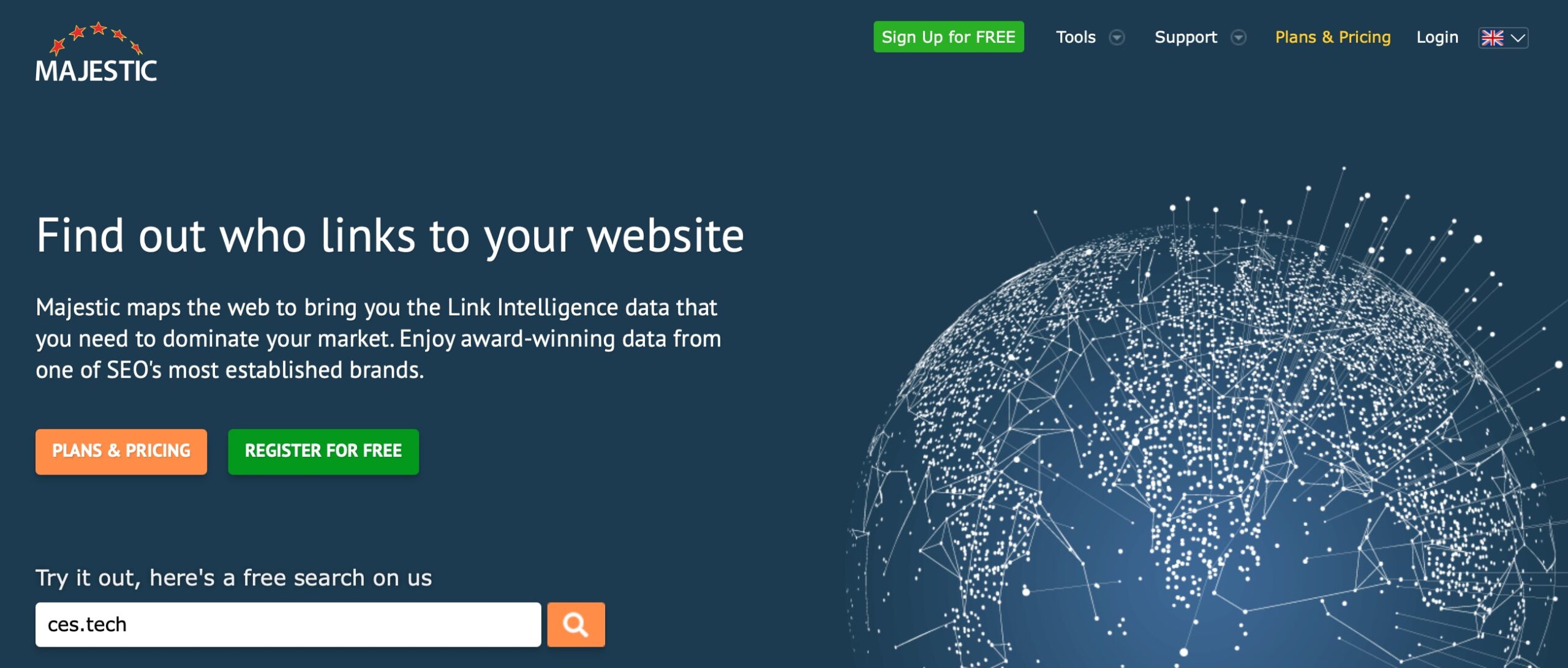 This is the right tool for website improvement because it has the best features. Some of these include finding out the sources that actually link to the website.
Also, this tool maps the net to give the user link intelligence information.
This information will help you lead the markets. Majestic has wonderful features like a free SEO audit, keyword checker, rank checker, custom reporting etc.
Majestic has some good qualities like; checking out each website's highest backlinks. As a user, you'll get help in comparing the critical metrics for URL and website sets.
See Also: 25 Smart Instagram Marketing Strategy that Actually Works
8. SE Ranking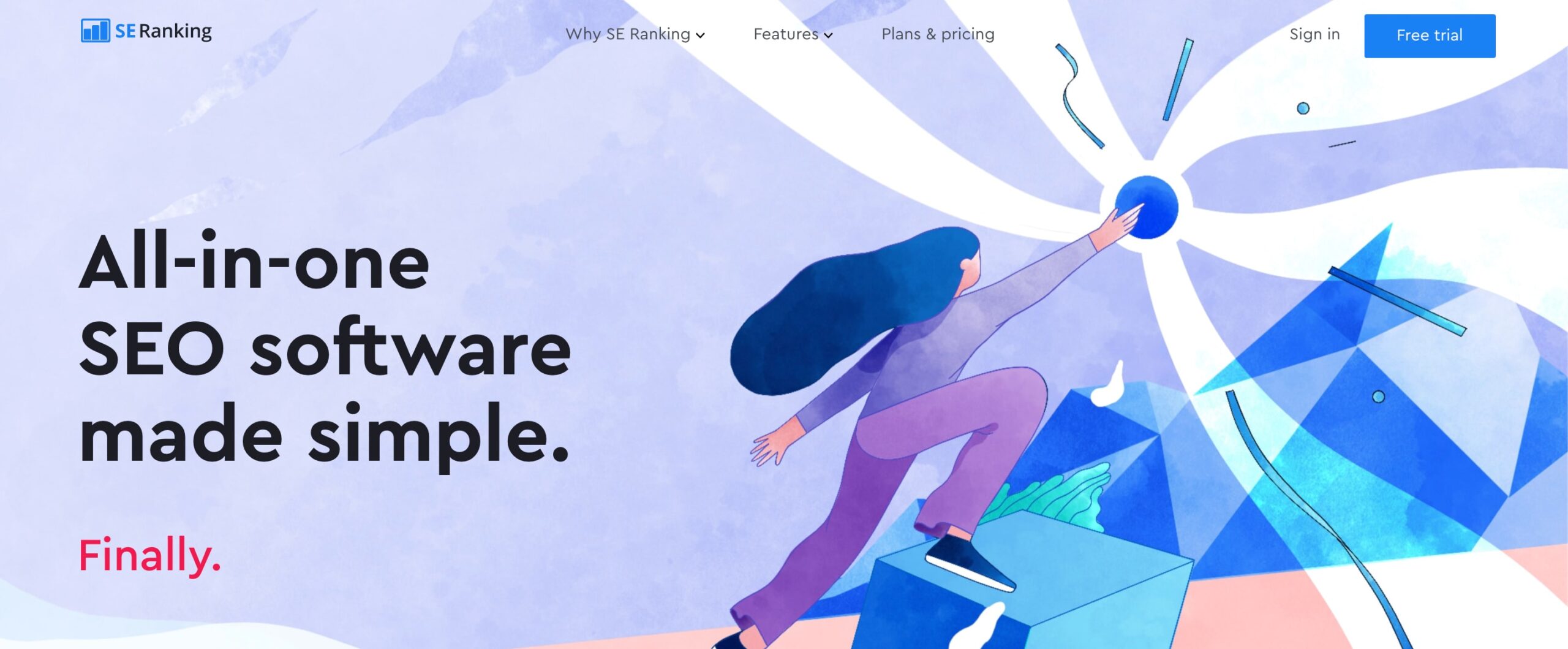 This is one of the best SEO software, because of its dynamic unit. SE ranking possesses essential SEO features.
It gives a higher amount of updated and useful data to assist clients and companies.
You can definitely gain access to historical information, by clicking on links without leaving the interface. This tool actually completes this process by removing any weakness that has been recognized. It is an all-inclusive SEO program that helps with accuracy in keyword tracking.
The major features of SE ranking include; a marketing planner, website audit, keyword checker, etc.
The best part of SE ranking is that it allows you to create objectives and monitors a checklist of monthly actions.
9. Keyword Tool (Freemium)

Keyword research is just one of the most important tasks you need to carry out in SEO. Searching for keywords is a very stressful process, without the help of the best tools.
The Keyword Tool is used as the free SEO tool alternative to  Google's keyword planner.
Outstanding features;
it provides more than 750 search terms for every keyword research

This tool includes long-tail keywords in the results, you are also free to choose which country to search for keywords, on which platform, and also in what language.

You can also filter out negative keywords.
This tool is wonderful when you're looking for those particular words that'll captivate the attention of your audience.
10. Google My Business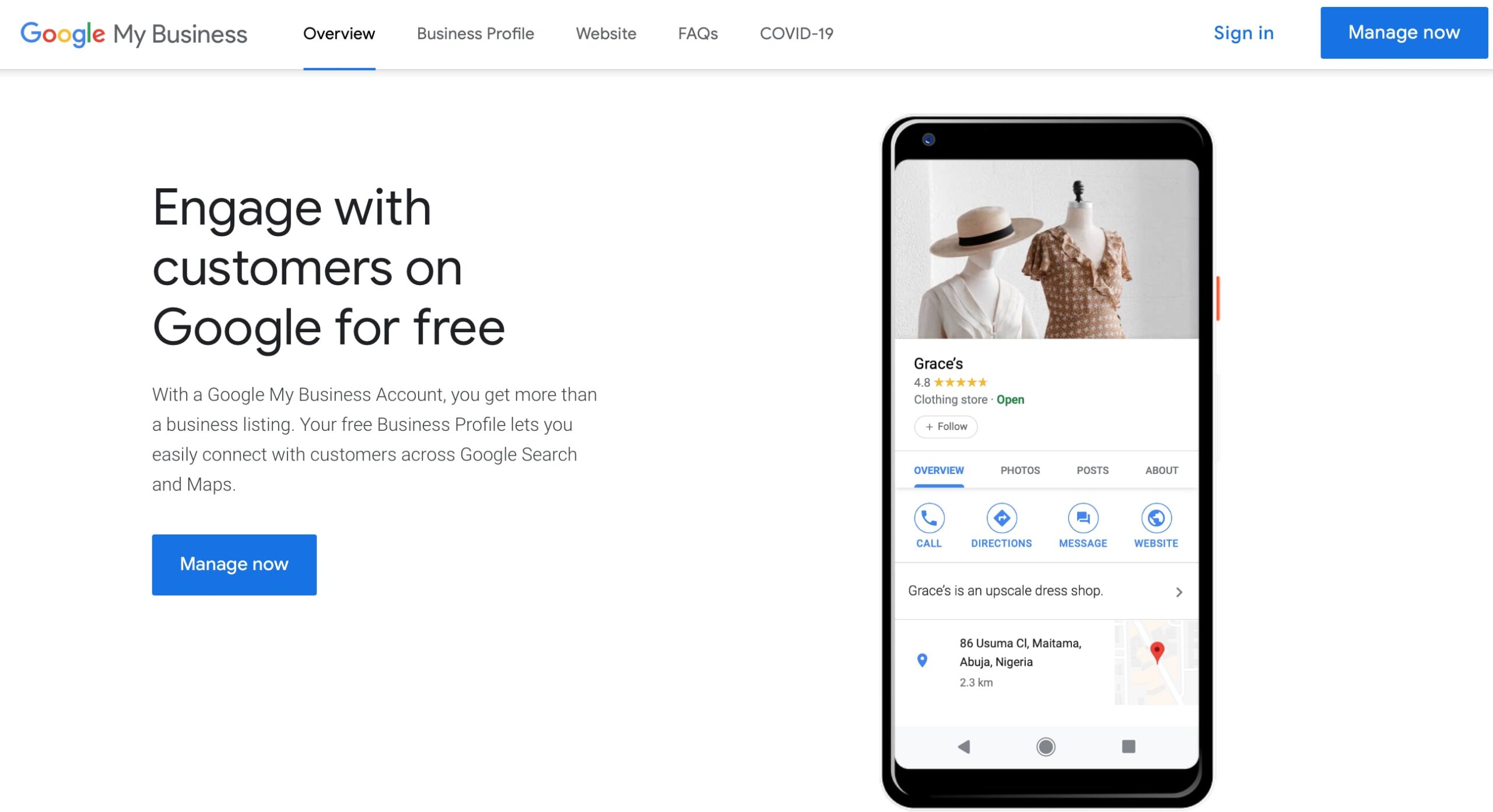 You can use your Google My Business account to obtain better listings. This tool actually allows businesses to simplify connections with buyers through Google search and maps.
You definitely will accomplish better customers using this business profile. Nowadays, companies can upload pictures and offers in their profiles to give the company a distinct status.
It actually gives your buyers several reasons to get your products and services.

Some of the easiest features of this tool are; Improved business listings, simplified business solutions, better communication with buyers, etc.
It is a free tool that can help you boost your SEO strategy.
See Also: 15 Best Social Media Marketing Tools for Online Marketers
11. SEO Profiler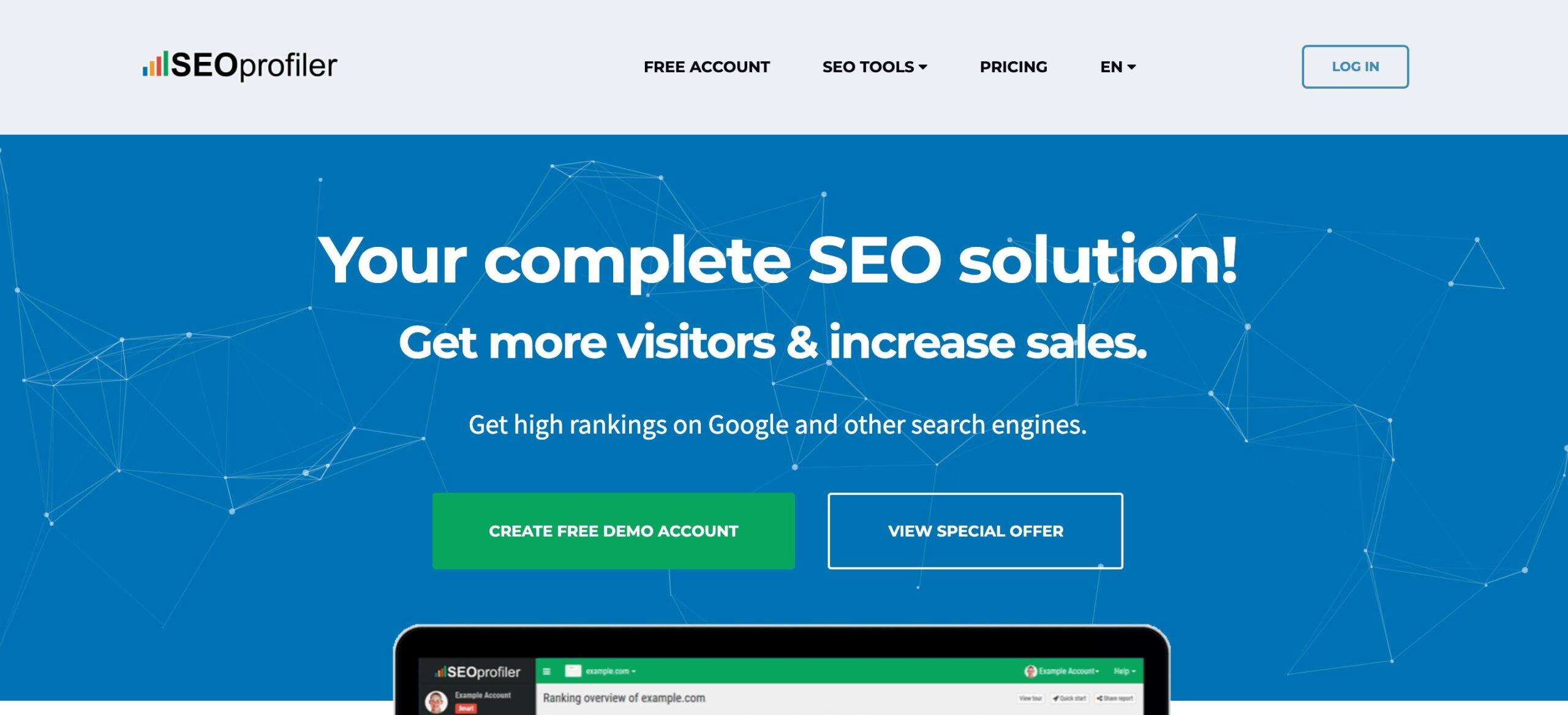 SEO profiler is one of the full-featured SEO software tools.
This tool is very useful for web page optimisation, keyword research, link building, link analysis, free SEO audit, Ranking checks, website analytics, website monitoring and lots more.
You can also use this tool to achieve your website promotion goals effectively and very quick. It is really simple to use, so you can easily create your demo account and also learn how to use it.

A few of the major features of SEO are; complete SEO solution Uptime monitoring, Easy tracking of ranking changes, competitive intelligence etc.
12. Synup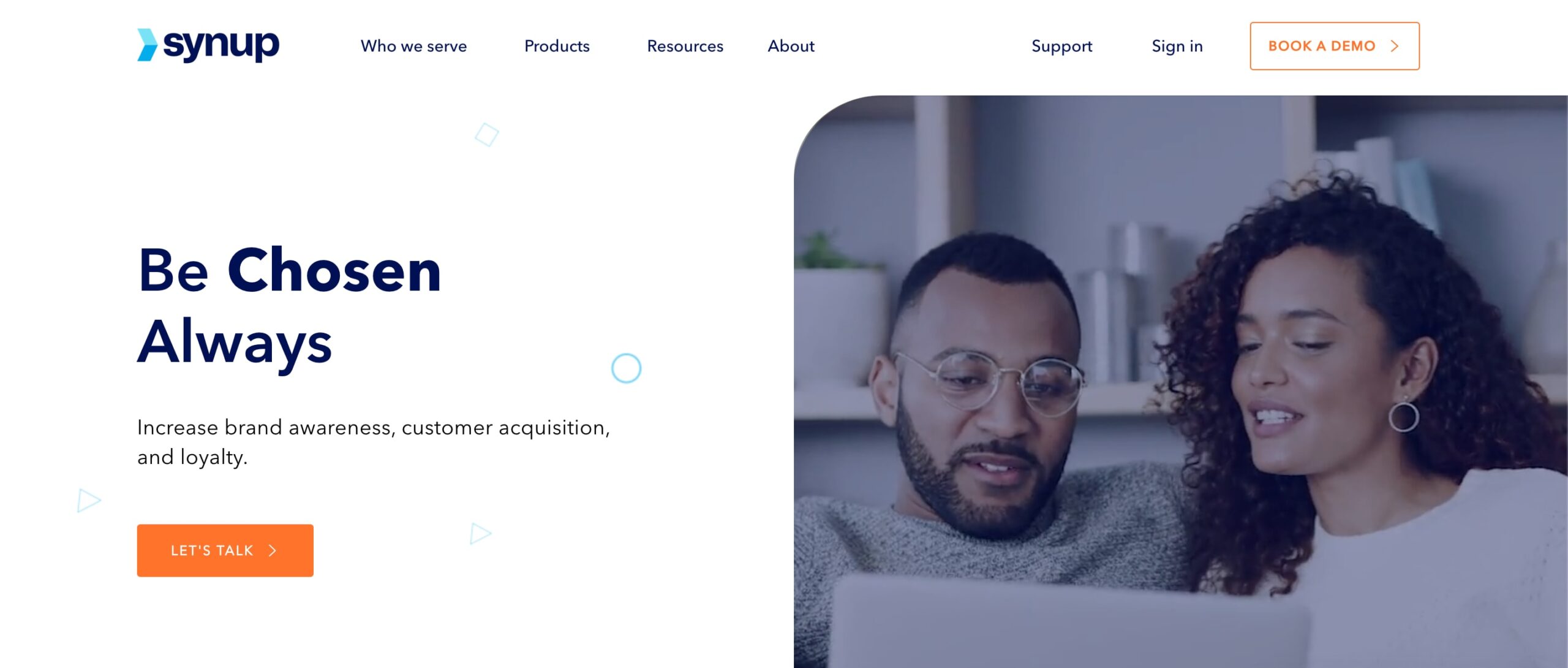 There's no doubt that multi-location brands can actually use Synup tool to improve their brand image and at the same time, attract new customers.
Users can comfortably use this SEO tool to manage all their customer interactions. This is simply the best SEO tool for websites and also the best tool to drive customer loyalty.
It really helps in connecting customers with brands across social media voice searches, digital profiles, and many search marketing channels.
It's really quick and it doesn't waste time to deliver relevant brand content to consumers across voice search, map apps, local directories, search engines and even more.
13. Yext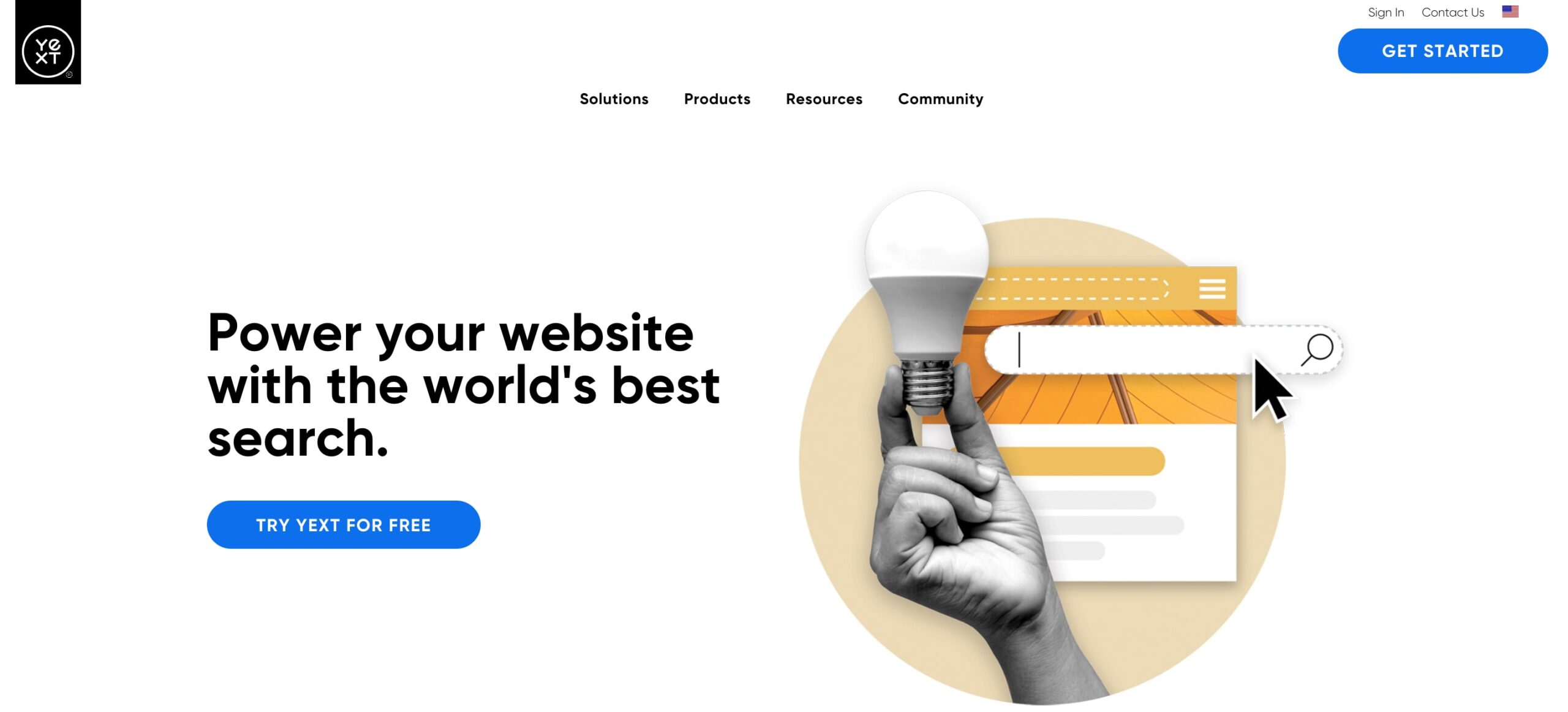 This SEO tool can help grow any brand and help you take it to the next level. This particular tool helps to enhance your online visibility by simply making local SEO a bit easier.
Yext tool actually offers your website great integration and partnership with high PR social sites such as Google, Facebook, Apple, and more.
Some major features of Yext include; Direct interactions system, single-hub business management., Easy-to-tag fields etc.
14. Review Trackers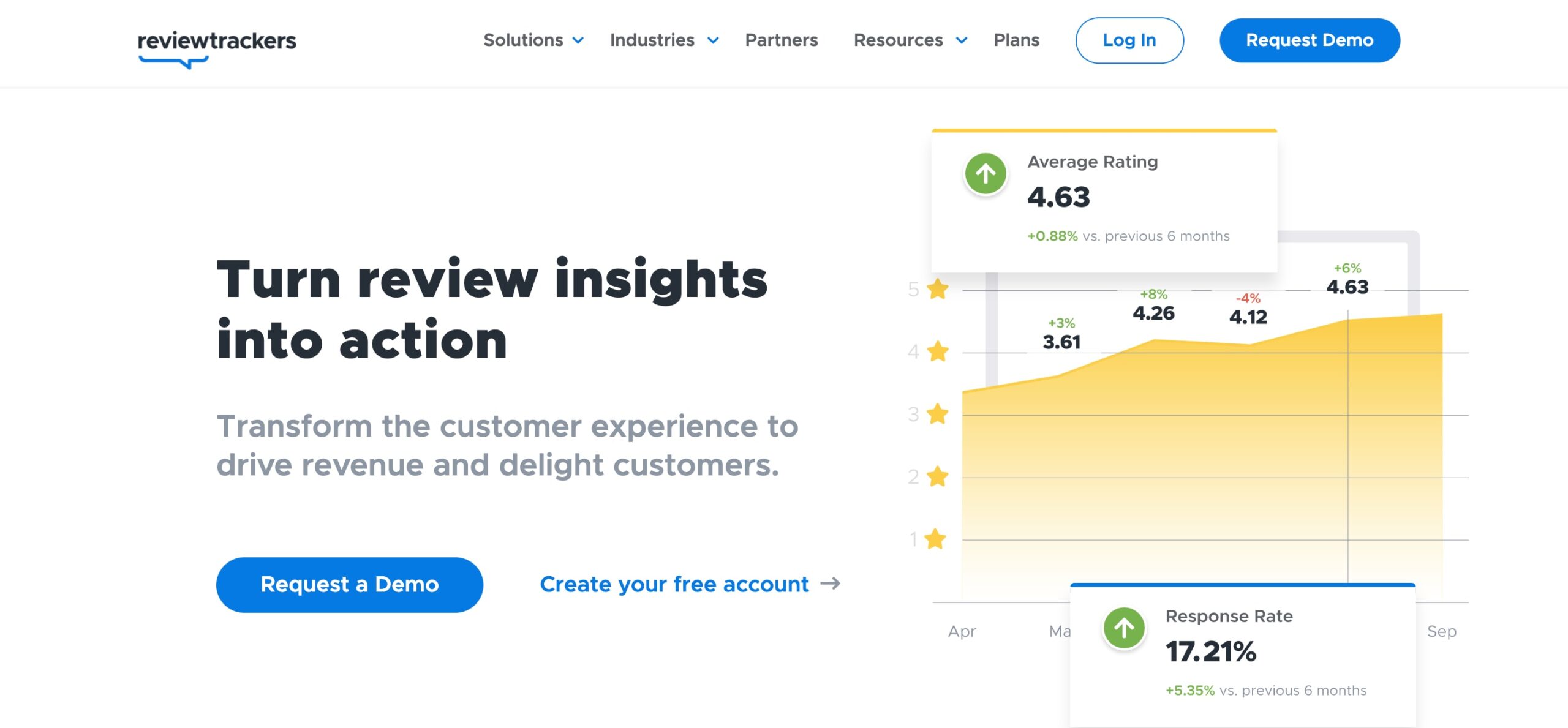 Review tracker is one of the best SEO software so far. It really helps in boosting local SEO  and the growth of the business. Responding to reviews is really easy with this tool.
Posting business reviews play an essential role in boosting your brand image and build credibility.

Displaying reviews on your page can increase your online presence and manage your brand reputation. It's high time you try this tool. You'll be amazed at its incredibility.
Some of its major features include; secure insight technology, a streamlined ORM strategy platform etc.
See Also: How Businesses Can Measure And Improve Digital Marketing ROI
15. Chatmeter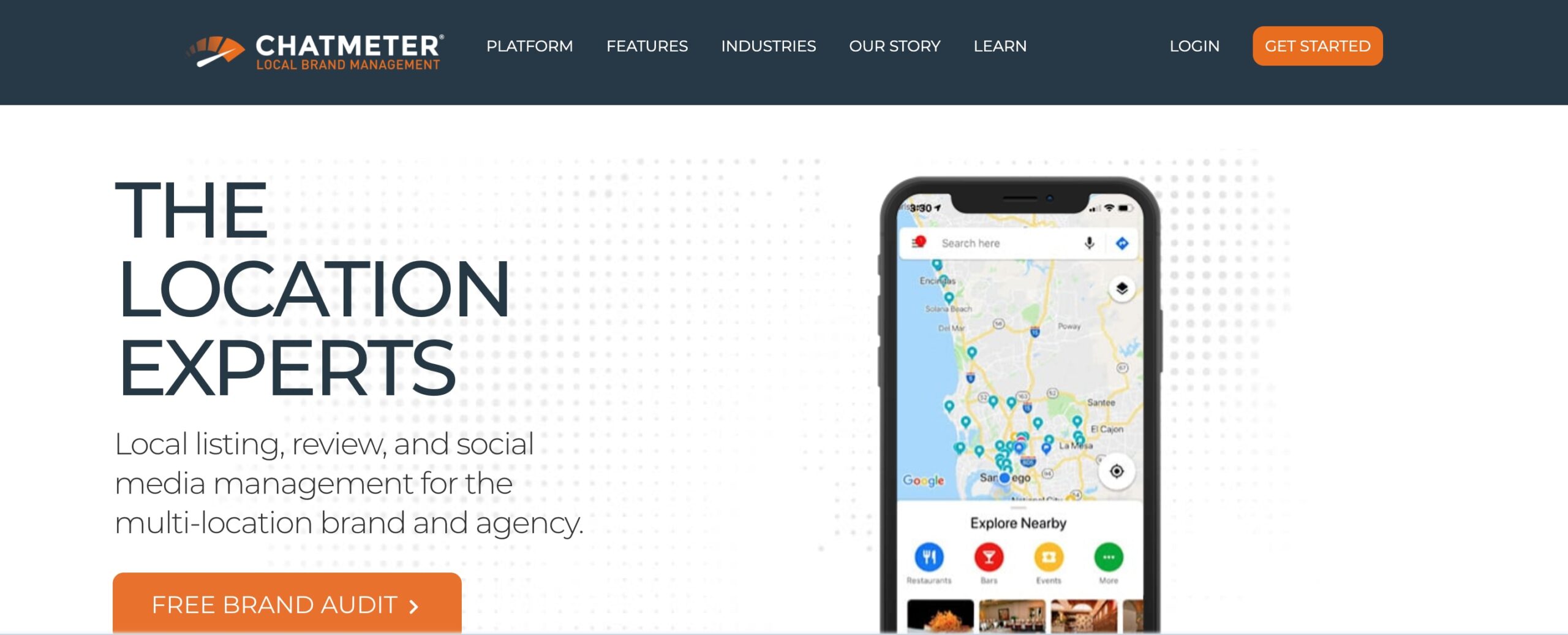 This is a really cool software that follows a simple policy that simply implies that " if you aren't first, you're last " and this shows the immense importance of time in SEO tooling.
It also helps to strengthen your brand's online visibility by providing real-time rank tracking and monitoring as well.
This SEO tool for a website equips you with a single Dashboard that tracks, analyses, and works on improving the ranking of your brand.
The tracking feature that helps you find five local competitors around you is the best one of this software.
The key features of Chatmeter are; optimisation of unbranched keywords, comprehensive scoring tools, comparison of keywords by location, interactive research, builds customized reports. Etc
Do you know why you should choose chatmeter?
Chatmeter has wonderful features like its business intelligence integrations, which give you honest feedback from your customers to actually modify for changes and enhance SEO optimization.
Final Thoughts
After a very detailed review of the 15 best free SEO tools, we hope that you find the right tool for your business to succeed online.
The best part is that these best free SEO tools are trusted equally by the biggest brands, local companies and also digital marketing agencies in diverse industries.
With all the tools we've listed in this content, you are sure to find the best that easily work for you. And once you find it, stick to it and try to get the most out of it.
You can also hire an SEO agency to help boost your website ranking while you focus on other business processes.