Do you really want to start a blog and definitely make money in Nigeria?
Well, you are about to receive the magic bullet to start a successful blog in Nigeria that makes money.
Starting a blog in Nigeria might not be as difficult as you think it is.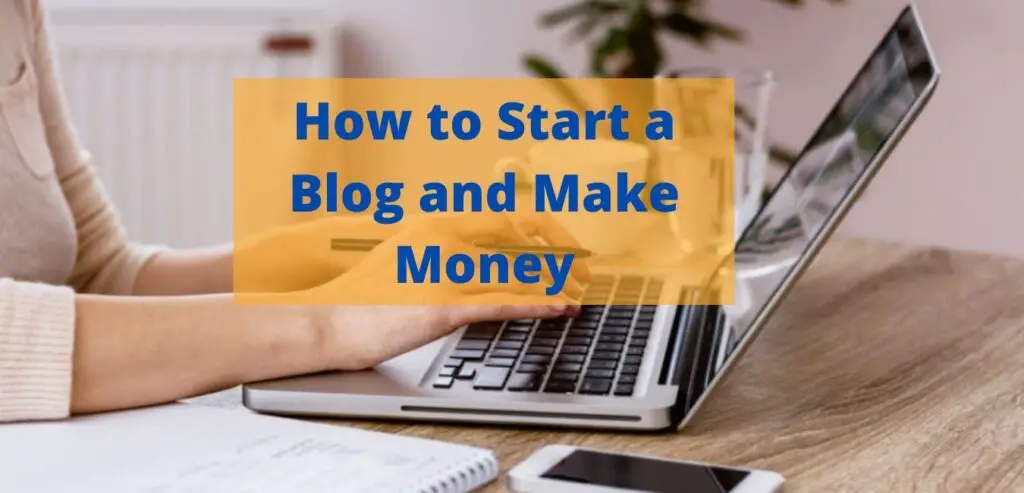 Nowadays, anybody can start and grow a successful blog from the comfort of their home.
You can start a lucrative business with your blog and start making money right away.
Sounds interesting right?
In time past, hard code was used to build a website or a blog. But this is not the case anymore. In this article, you'll learn how to start a profitable blog in Nigeria.
Let's take a deeper dive…
With content management systems(CMS) specifically and greatly designed for building a blog, starting a blog in Nigeria has become easier than ever.
The most popular and common CMS to use in starting your blog today is WordPress.org and Google's blogger.
Blogging actually allows you to live life at your pace. This is the best thing about blogging.
You get to become your own boss, and you comfortably work from anywhere around the globe, at your own convenient time. Isn't this great?
I'm sure you'll love to be your own boss.
How to Start Blogging in Nigeria
With so many Nigerians starting to blog, it can be difficult to know where to begin.
If you are new to blogging, there are a few things you should keep in mind before you start blogging. We'll go over some of the basics of blogging in Nigeria to get you started.
Types of Professional Bloggers
There are basically two types of professional bloggers that you can find:
Those who make money through their own blog
People who create content/blogs for businesses/companies
Having a blog is a lucrative and legit business that you can make a whole lot of money from in Nigeria. However, it is not an "overnight success scheme".
It requires your time and effort.
Consistency is key to a successful blogging business in Nigeria and any part of the world.
As you must know it's not all about starting the blog but keeping it active and also very engaging. Of course, this requires commitment at a very high level.

We're not saying you'll make millions of dollars immediately, but if you follow the strategies below, you'll start making good money in a few months from your blog.
Also, as you progress, you'll only get better and definitely make more money.
Below are the steps to take to start a successful blog of your dream in Nigeria.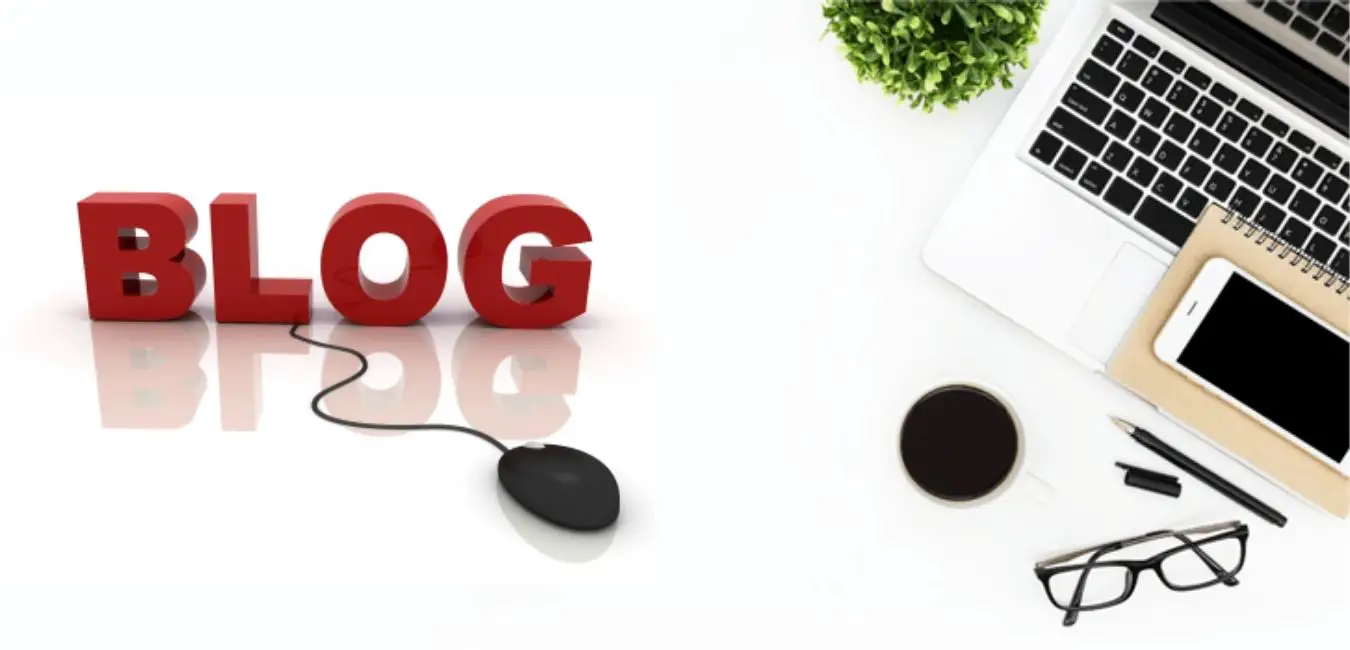 10 Easy Steps to Start a Profitable Blog in Nigeria
Choose a niche for your blog

Decide your blog name

Acquire a Domain Name and Hosting for Your Blog

Install WordPress

Enable some basic WordPress settings

Install a Good Theme For Your WordPress Blog

Install essential plugins for your blog

Create your first blog post

Start making money with your blog

Strive to get better every day.
Let's get into full details of each of the aforementioned steps to launch a lucrative blog in Nigeria:

See Also: How to Start a Vlog and Make Money
1. Choose a Niche For Your Blog
This is the very first and most important step in creating your blog. A niche is a topic your blog posts will be centred on that interests a specific and unique audience.
For instance, if a person writes about his daily living including the food he eats, the places the person has traveled to, the clothes he loves or wears etc, this can be called a lifestyle blog.
Also, if someone writes about Technology or reviews tech-related products on his blog, then it'll be called a technology blog.
What should influence the choice of your niche as a beginner who wants to start a blog?
a. Start a Blog in Your Area of Passion
Perhaps, selecting a niche is the top and most important thing you should have in mind when creating a blog.
It is expedient to go for a niche that you have expertise in or a professional in. However, for sustainability, it is best practice when starting your blog to go for where your passion is.
Because if you go for a niche you're not passionate about, you'll lose interest and quit sooner than you think.
One of the greatest motivations as a blogger is to blog about what you are passionate about. With that, you will stay consistent in  doing what you love the most.
See Also: Top 30 Best Digital Marketing Certifications Worth Your Money
b. Choose a Niche with Commercial Intent
The end goal of every blog is to make money, right? This should always be in your mind when creating your blog content. Commercial intent will help you start a blog that'll generate daily income.
A commercial intent niche simply refers to a niche that is able to drive revenue for the blog.
Importantly, you just have to figure out those niches that have commercial intent and choose your favourite. Carefully evaluate yourself to know if you're passionate about writing in that niche.
Also, check if there are enough products you can actually promote as an affiliate in that particular niche. Be sure to carry out competitive analysis and also earn potential in that niche.
Finally, choose a niche for your blog that has multiple revenue source potential. This is a strategy to start a blog to make a profit.
c. Start a Blog that Solves a Problem or Entertain
Before you start blogging, you need to be very observant and go for a niche that's in high demand.
For instance, imagine starting a blog and it goes dormant for months when initially, you were always creating content on a daily basis that informs your target audiences.

To avoid this kind of scenario, you need to blog about topics and things that people really search for.
This is one of the things you need to have ready to start a blog and make money online as a blogger in Nigeria.
Some of the niches that are highly lucrative are entertainment, health, technology, money (marketing), business and lots more.
2. Decide Your Blog Name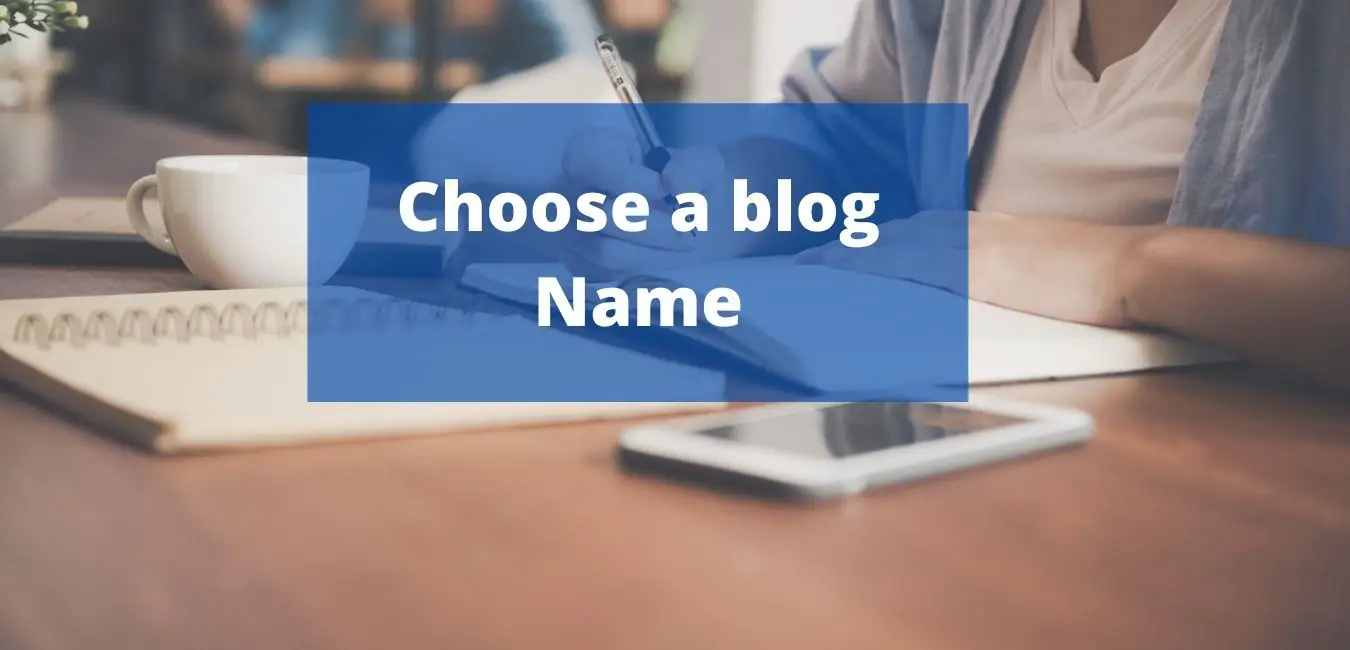 This is the next step to starting a blog. Your blog name will be the domain name of your blog or your website's address.
Example: Thenameofyourwebsite.com
Here are a few tips on how to come up with an ideal name for your blog.
Try coming up with a short name that's also quite easy to remember.

The name you've chosen should be unique to your blog.

The name should relate to your niche. Example: If my blog is in the fashion niche, then I'll go for a name like fashionworld.com or a name close to that.

Your blog name should contain the keyword of your niche.

Your blog name shouldn't go beyond 12 letters. It'll help you on getting a shorter name that's very unique too. For example: fashionworld is exactly 12 characters long and it's very easy to remember.

Do well to check if the name is already available on social media and also

check the availability of the domain name.
Tips:
Simply use Namecheap.com to make this process easier for you.

If you're having difficulty finding a name for your blog, then visit Leandomainsearch.com. On this site, you'll enter the keyword you want to use as your blog name and it'll show you all the different name suggestions you can use as your blog name.
Isn't that easy?
So after you get a unique name from LeanDomainsearch.com for your blog, just use Namecheap.com to check if the domain name and social media handles are available for that name or not.
 Want to boost your SEO traffic? Check out this free online SEO tool.
3. Acquire a Domain Name and Hosting for Your Blog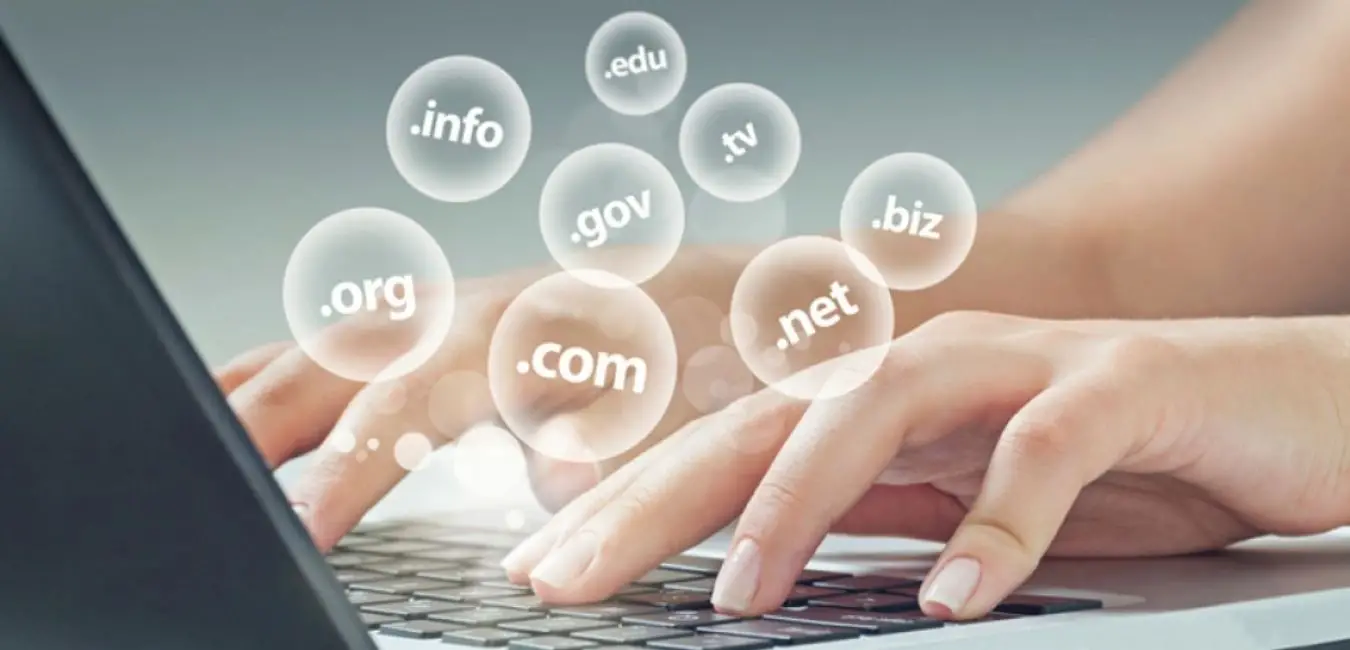 A good domain name and a hosting account are the two very important elements of your blog.
If you choose a funny domain name, your blog visitors will have a difficult time remembering your domain name and even your brand name.
You might be asking yourself what a domain name is? A domain name is simply the web address that leads to your blog.

For example
https://primegatedigital.com is the address of my blog. People simply type in that address to visit my blog.
So primegatedigital is my domain name. And the .com behind my blog's name is the TLD (Top-level domain) domain extension.
Note: when starting your blog, you should try aiming at the .com extension for your domain name because it is widely used and 100% trusted around the globe.
See Also: How To Target Wealthy Individuals With Facebook Ads
What is Web Hosting?
Web Hosting is a platform that provides storage space on web servers for websites to effectively store its file.
Whenever someone gets to type in your domain name at the search bar of his or her browser, it'll automatically send a request to your website's hosting server for accessing the blog files.
Only after this is done that your blog gets visible to the reader.
So guess what, choose a hosting that's good enough. We actually prefer to use Namecheap Hosting because it's one of the best website hosting companies I've ever used for starting a blog.
Namecheap's performance is topnotch and that's why we strongly recommend it for beginners.
=> Get your domain here.
4. Install WordPress

After you must have gotten a domain name and chosen a website hosting, the next step is to install WordPress on your domain name and simply start creating your blog.
You must be wondering why it must be WordPress right? WordPress is one of the best blogging platforms you could ever think of.
It would interest you to know that more than 455 million websites use WordPress for blogging and other purposes around the world.
How to Install WordPress on Namecheap Cpanel
Login to your Namecheap cPanel.

Click the Softaculous Apps Installer icon. 
Tap the WordPress logo.
Select the Install tab to proceed.

On this page, you will be required to fill out the details of your WordPress installation.

Select the domain – enter the website domain you wish to install WordPress on.
State the root folder for installation. The Directory field by default is empty, leaving it that way informs WordPress that your website is built on WordPress, for example, yourdomain.com. You can decide also to install it to a subfolder if you want just your blog to be powered by WordPress for instance, yourdomain.com/blog, then type "blog" in the directory field
Leave Database Name as default.
Again, the default wp_; Table Prefix can be the same but for better security, it is recommended to have something unique, like wpwebsitename_.
Fill in the Site Settings (this can be changed at any time).

Lastly, hit Install when you're set.
Congratulations, the most important procedure is done for creating your blog, now by visiting the domain name you can if your blog is live or not.
5. Enable Some Basic WordPress Settings

Go back to your WordPress dashboard and do some very important settings.
Set the blog's permalink structure. This is the address of your blog posts where people can visit and read your blog posts.

Set your user profiles

Delete all preinstalled unnecessary plugins, pages, and posts

Go ahead and set your WordPress title and tagline in the settings.
Go to settings>General>Enter your site title and tagline and save changes.
6. Install a Good Theme For Your WordPress Blog
The choice of a good theme is essential for your WordPress blog because the theme plays a very important role in the user interface as well as the overall look of the blog.
There are lots of free and also paid themes for WordPress blogs, but the one we undoubtedly recommend is the Generatepress theme.
Below are a few other themes we also recommend:
Astra pro Themes

Elegant Themes

Studiopress Genesis Framework Themes etc.
Want to increase your SEO traffic? Check out this online SEO tool site.
7. Install Essential Plugins for Your Blog
Plugins help in extending and regulating the functionality of your WordPress websites, below are some of the useful plugins every blogger or website owner should have on their website after installing WordPress.
Really Simple SSL

Asimek Anti Spam

Contact Form 7

Social snap

Updraftplus

WP Rocket caching plugin

Social icons by Wzoom

Rankmath SEO

OneSignal push notifications

Easy table of contents

iThemes security

Jetpack by WordPress.com 
8. Write Your First Blog Post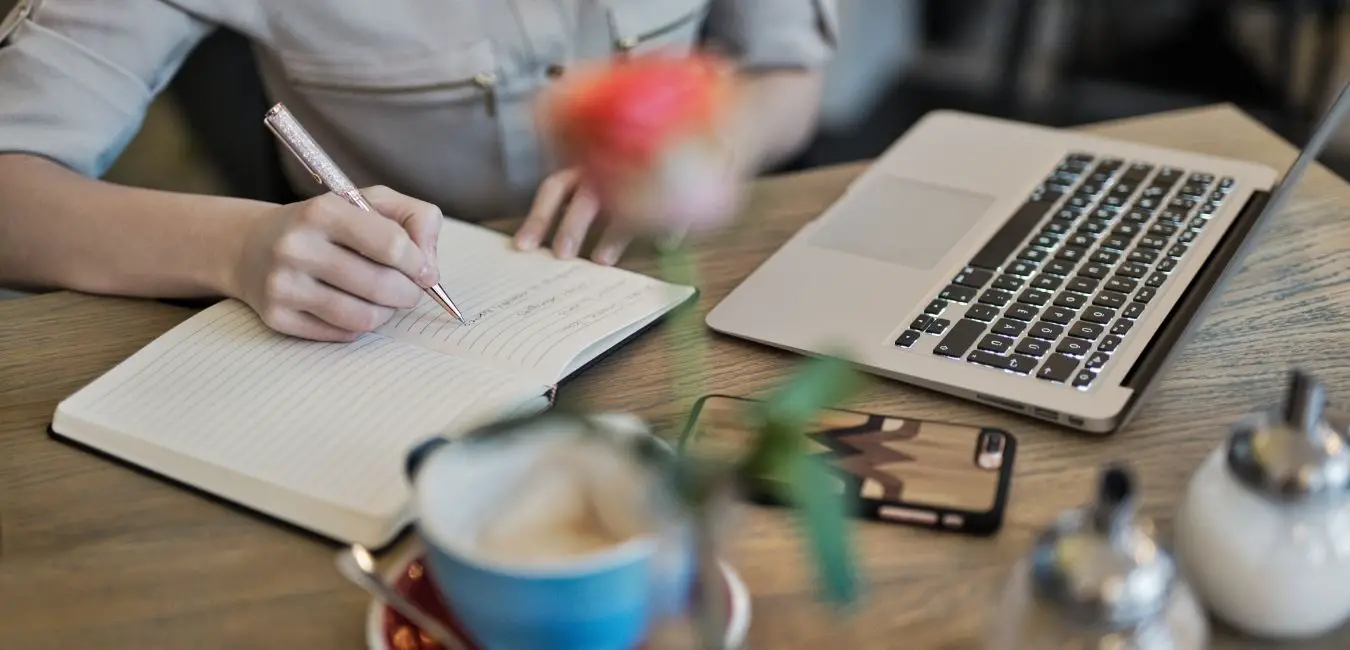 As you're done creating your blog, guess what? It's time to start writing your awesome blog posts for the world to read.
Just log in to your WordPress dashboard and start writing your post. Your focus should be on creating valuable contents for your readers, even at your initial level.



How to Drive Traffic to your Blog Post
Learn, implement, and master SEO

Bring traffic from social media

Traffic from paid ads

Be an active contributor in blogs of the same niche

Bring traffic from social bookmarking channels
Generating traffic should always be in your mind because the blogs that have traffic are blogs that make money. So, focus on generating traffic with your blog than creating new content every day.
Tips:
Use Grammarly chrome extension while writing your blog posts, it'll highlight all your mistakes in spelling, which you can edit later.
See Also: 15+ Best High CPC AdSense Alternative for Bloggers
9. Start Making Money from Your Blog in Nigeria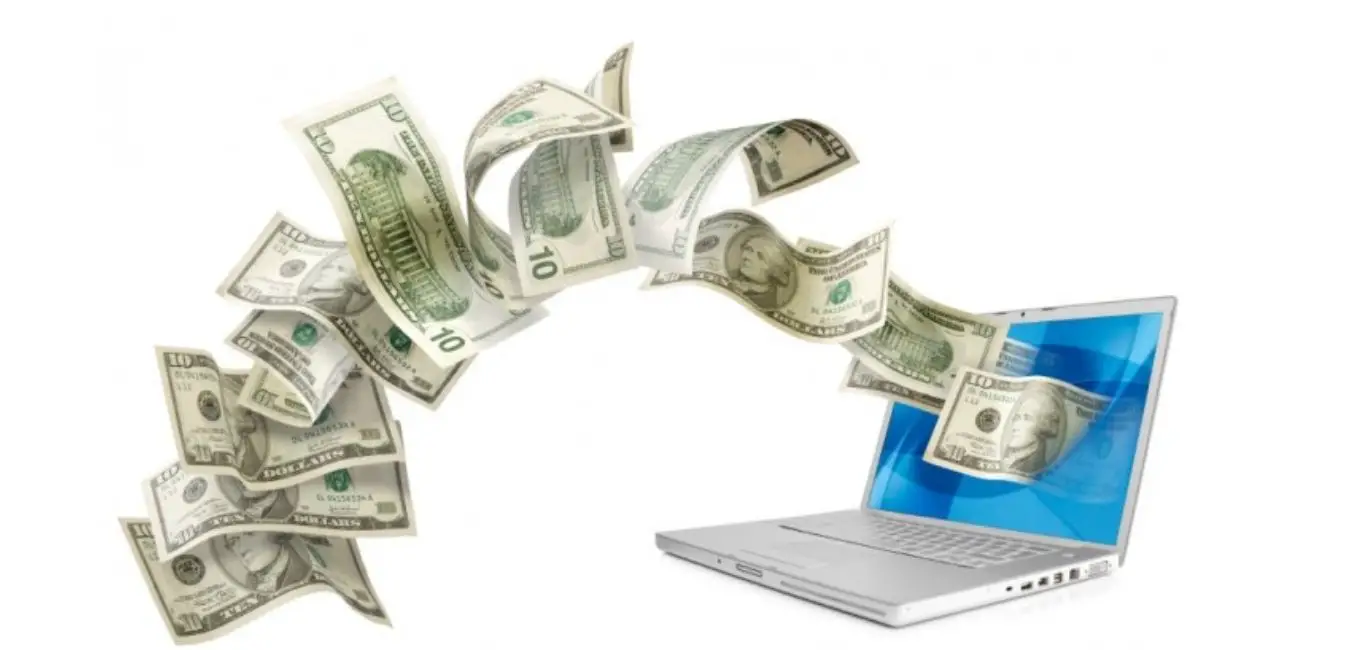 This is going to be the most interesting part – How to make money from your blog. We all want to make money from blogging at all costs.
Without good money coming in from your blogging, you might not be too serious about it, and that can be a bit frustrating.
Below is how you can actually monetize your blog and make money blogging in Nigeria.
Freelancing (SEO, content writing and designing)

Blogging

Affiliate marketing

AdSense

Ezoic

Paid Webinar

Selling Ebooks

Sales of online course

Selling ad space on your blog to business owners.
Note: Without unique content, your blog won't generate so much money.

10. Strive to Get Better Everyday
As a beginner blogger, it is important to grow your knowledge base in blogging. Think about the most successful blogs in Nigeria today, they all started out not being perfect.
You don't need an expert blogger to start a blog in Nigeria. Analyze what the biggest blogs in the world are currently doing, the kind of content they are creating and how they create such content.
Then strive to do it better with your blog. Over time, your blog traffic will grow from a hundred to thousands and you will become better are creating quality content. 

See Also: How To Start a Side Business While Working Full-Time
Recommended Blogging Tools to Start Blogging in Nigeria
Some of the best tools for bloggers in Nigeria to scale their blog income and traffic.
SEO Tools for Bloggers
Ahref
SEMrush
Ubbergsuggest
SEO Tracking Tools for Bloggers
Blog Theme for Bloggers
Content Writing Tools
Best Blog Hosting for Blogging
Blog SSL Certificate
Graphics/Images/Video Sourcing for Bloggers
Premium Ad Network for Bloggers
Top 10 Most Profitable Blog Niches in Nigeria
Here are the most profitable and best blog niches that you can start blogging on today.
Personal Finance

Education

Food

Pet

Business & Marketing

Travel

Parenting

DIY Blogs

Health and Wellness

Making Money Online
How to Start a Blog in Nigeria FAQs
Here are frequently asked questions on how to start blogging in Nigeria and make money as a blogger.
How do I Make Money as a Beginner Blogger?
 Most beginner bloggers make money through affiliate marketing. This is the easiest way to make money as a blogger who is just starting out.
How do I Start a Blog for Free and Make Money in Nigeria?
Yes, you can definitely start a blog in Nigeria for free, with the help of small blogging platforms like Wix, Blogger etc.
But the issue here is that most of these platforms are for small blogs and you might have to switch to WordPress. That's why I'll advise you to start with WordPress to avoid issues of switching later.
Should I use WordPress or Blogger for my Blog?
Well, whichever one seems easy for you to master, please go ahead with it. The major thing is to create quality content and monetize your blog.
How Can I Write a Blog Post?
You can start your blog in Nigeria today through consistent practice. Don't be afraid to fail. However, if your business idea is to grow a team through your blog, you can hire content writers to help in blog writing. 
How Much Does a Blogger Earn in Nigeria?
As a successful blogger in Nigeria, you can earn, you can earn from #500,000 to over #2,000,000 in Nigeria. There is no limit as to how much you can earn as a blogger in Nigeria.
How Much does it Cost to Start a Blog in Nigeria?
The overall estimated cost of starting a blog in Nigeria is less than $100. Once you get the hosting and domain name, get your content ready, and your blog is good to go.
See Also: Ezoic vs AdSense Review: Why You Should Sign Up With Ezoic
How to Become a Blogger in Nigeria
To become a blogger in Nigeria, there are basic skills that you need. Some of these skills are content writing, SEO, website management, patience and analytic skill.
You don't need to be an expert to get started. You can learn, unlearn and relearn as you gain more experience with consistency.
Conclusion
In conclusion, as you've learnt how to start a profitable blog in Nigeria, it's your time to start blogging. Don't wait any longer.
It's not as difficult as you think to start a successful blog in Nigeria.
Go ahead, start your blog right away, make valuable content and share it with the world. You might be surprised to know how many people are waiting to read from you. Take that step now and learn in the process.
Also Read: