Are you setting up a website and in need of good hosting? 
There are hundreds of hosting options available on the internet, and it can be quite overwhelming at times. It can be difficult to pick the best choice because of the sheer number of hosting providers. 
Namecheap is among a plethora of web hosting platforms boasting a diverse range of features that can suit your needs.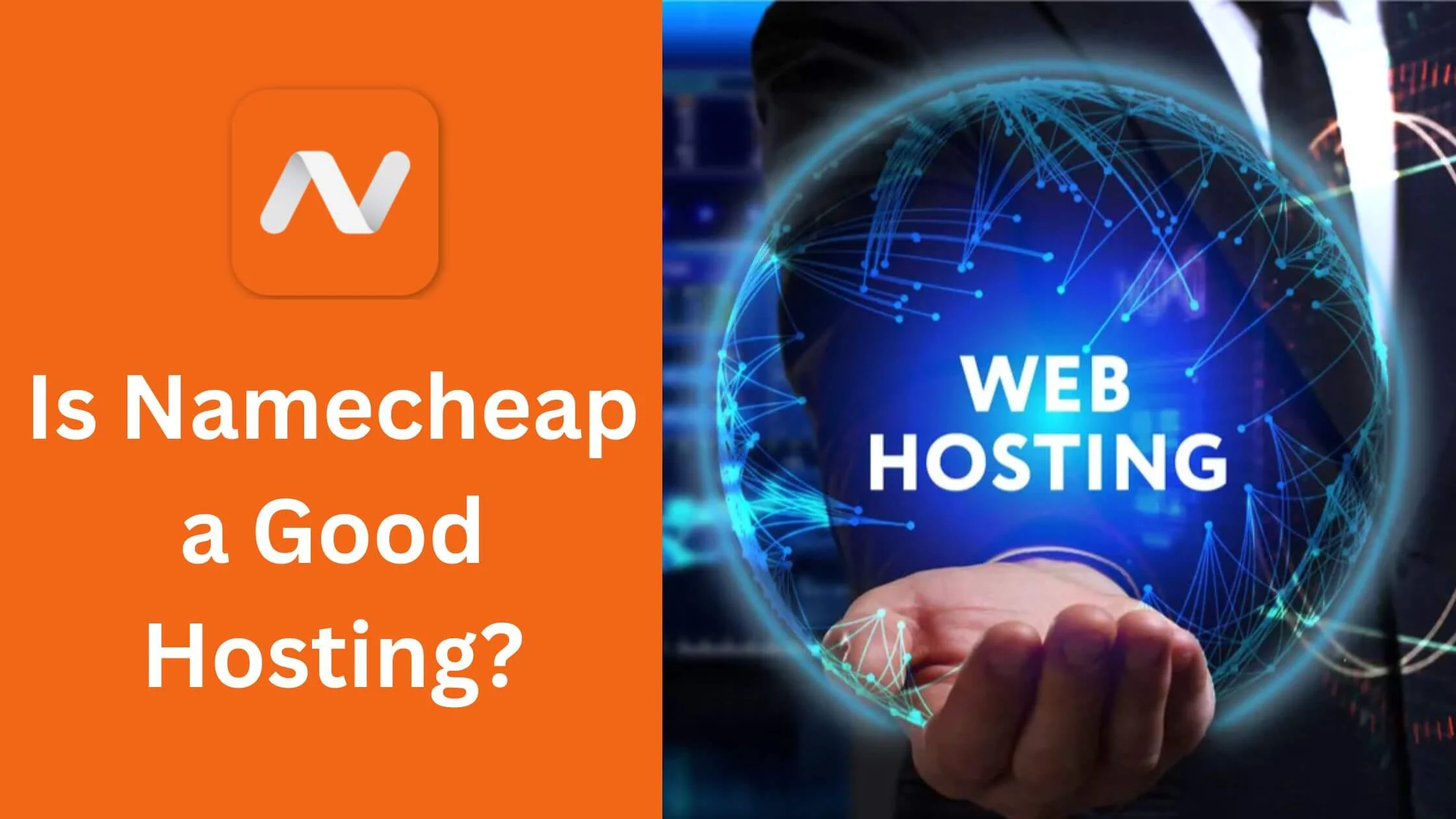 Launched in 2000, Namecheap began as a domain registrar, and it carved a niche for itself as a reliable and quality platform.
Because of this, it evolved to offer other web solutions, including hosting.
The platform currently has more than 9 million customers and serves the hosting needs of more than two million domain names. 
Namecheap is unique because it doesn't use any shady marketing tactics that other hosting companies are known for.
Instead, it strategically lowers its prices, allowing customers to subscribe or buy at a very inexpensive rate. It lives up to its "Namecheap" designation.

The Benefits and Drawbacks of Namecheap
In this section, we will explore the benefits and drawbacks of Namecheap and see if it meets your hosting needs and if the drawback won't discourage you from opting for something else. 
Benefits of Namecheap Hosting
Below are the benefits of using Namecheap hosting.
Reputation 
Namecheap is a popular name in the web hosting industry, and it has been in operation for at least 20 years.
They have built a huge customer base amounting to millions; this shows that Namecheap has been consistent over the years.
Their reputable status in the industry has been solidified, and you can be certain that they have improved upon their offerings and have a top-notch product. 
Reliable Uptime
Uptime refers to the time in which the hosting service is active or accessible.
Reliable uptime is highly important when hosting a website. If the uptime percentage is high, it will translate to minimal downtime for your website. Downtime denotes periods of unavailability.
This is something you want to avoid. High downtime can negatively impact your web traffic and SEO. 
A unique thing about Namecheap is its 99.9% monthly uptime guarantee. This implies that if the uptime guarantee isn't met, your cash will be refunded.
This is exceptional customer service. Namecheap can confidently offer this guarantee because they have a proven record of high uptimes.
Although a few slips may have happened years ago, it wasn't serious or devastating and didn't cause any major hiccups for its users.
At this time, the average uptime hovers around 99.97%. This is superb. 
And don't forget if your site uptime falls below the 99.9% expectation, Namecheap will give you your money back. 
Free Domain and Migration
It is very inexpensive and hitch-free to migrate from your existing hosting plan to Namecheap.
This is important if you are dissatisfied with the services of your current hosting provider. The migration is such a low cost that you won't pay anything. That's true!
Namecheap users enjoy a cost-free migration service whenever they want to switch their hosting platform.
Also, Namecheap offers a free domain as an add-on whenever users buy a hosting plan. This is possible since they are a leading domain company. But everyone likes freebies, especially if it has good value. 
Money-back Guarantee
Displeased with Namecheap services? No fuss.
Namecheap will give you your money back if you express dissatisfaction with your service within 30 days of purchasing a plan.
This implies you get a full month to check out the hosting plan to see if it meets your needs. If it is below your expectations, you can upgrade to a new plan or get a cash refund.
Awesome Starter Plan
In this context, a starter plan refers to a basic package that simplifies the process of getting started for newbies.
It offers a wonderful point of entry to anyone interested in website hosting.
However, if you desire a step further than the starter plan for your website hosting, then you need something more. 
Namecheap offers a bit differently. Do not be deceived by the name.
Although the starter plan is cheap (below the one-dollar fee), they have a selection of plans that are much more expensive than competing brands. 
With Namecheap's starter plan (Stellar), you can enjoy unmetered bandwidth.
This is unique because it allows you to scale your website. Furthermore, you will be offered a year of free SSL certificate. 
That's not all. My personal favorite is that your website gets backups for free weekly.
Most web hosting platforms request users to pay for backups, but Namecheap offers it cost-free. It is a big advantage to website owners.
Backups are important because you can never tell when something tragic happens. For instance, an update could wreck your website. 
But beyond that. The starter plan allows you to host not one or two but three websites.
For newbies, this is far better than the one-website plan that many hosting providers offer with their budget plan.
This is advantageous for those planning to set up a business and personal site. 
To top everything else, Namecheap will allow you access to over 40 email addresses as well. While many hosting platforms offer you one, others don't even have an email feature. 
Lastly, the starter plan offers 50 MySQL configuration servers, even though most platforms offer below that number.
Fast Load Time
Slow loading time can negatively impact SEO and is bad for the user experience.
Studies have shown that if a website has a load time of more than 4 seconds, visitors will abandon it and move on to a different website.
This underscores the importance of fast load time. 
Google has said that a website should not take more than three seconds in this era of low-attention span. 
Namecheap helps your website pass Google Pagespeed Insight. This is because their average loading time is around 458 milliseconds.
And we hope it can only get better because of the frequent optimization carried out on their platform. 
The drawback of Namecheap Hosting
Poor Customer support
Namecheap has a host of informational content, how-to guides and frequently asked questions for users experiencing common issues.
You can find them on their Knowledgebase page. 
Knowledgebase covers a diverse range of topics like cPanel, hosting, fastVPN, email services and domain.
There are also do-it-yourself videos that educate you on the steps to take to rectify issues or satisfy your curiosity.
Now, if you have browsed content on the knowledgebase and skimmed through how-to videos and can't access solutions to the challenges you are experiencing, then matters can get complex.
Although Namecheap offers live chat customer support services, they are not very responsive, especially if questions pour in.
Customers usually complain about long wait times and delays before issues are dealt with. 
You can also file a ticket whenever you encounter any issue or want to make inquiries. But that doesn't necessarily mean you will get a timely response.
And to worsen the situation, Namecheap has no telephone customer service. So looking for a phone number to dial is a waste of time. 

Overview of Namecheap Hosting
Namecheap has three pricing plans for users interested in shared hosting services.
Each plan has complimentary services like free emails and unmetered bandwidth. Additionally, there's a free SSL certificate tied to all plans. 
Namecheap Hosting Plans
The names of the pricing plans are Stellar, Stellar Plus and Stellar Business. Let's analyze them in detail:
Stellar
This is the starter package, and it costs $1.08 per month. Users can host a maximum of three websites and enjoy a storage page of 20GB SSD. 
Stellar Plus
This is priced at $1.88 monthly. There is no limit to the number of websites users can host. Other perks include regular backups and zero-limit storage. 
Stellar Business
This package has a monthly cost of $4.80. Perks include cloud-based storage, regular backups and maximum storage space of 50 GB.
There is also WordPress hosting, dedicated server hosting and VPS hosting service. They are affordable for startups and small-scale enterprises.
You can also try out any of the plans to see if they are right for you. Namecheap has a 30-day cash refund policy.
Free Website Migration
What if you are using another hosting platform and want to switch to Namecheap? Namecheap offers free migration.
Within 24 hours or less, it will carry out a complete cPanel migration, and the whole process will cause, at most, 10 minutes of outage. 
Website Builder 
For those without coding skills, Namecheap has a site builder that allows you to choose from a wide variety of templates to design your site.
It is a drag-and-drop feature. So you should expect it is user-friendly and simple to use. The service is available for a free trial.
Is Namecheap a Good Hosting FAQs
Does setting up a hosting server for my website take long?
The duration period for setting up a web host will vary based on your chosen platform.
The process usually involves registering your domain name and selecting a hosting package, which can be completed in less than an hour. 
Is Namecheap safe?
Yes. All Namecheap hosting plans have important security features like two-factor authentication (2FA), SSL certificates and daily backups.
The company does a lot to safeguard your website.
Is Namecheap hosting reliable?
Namecheap hosting plans are speedy, high-quality and efficient, with 99.9% uptime assurance. You can also design your website with no hassle using the site builder. 
Conclusion
If you are looking for a reliable and affordable hosting provider for your website, then Namecheap is what you need.
The platform provides fantastic value, particularly with its starter plans, as they edge out its competitors with an array of rich features. 
Also Read: