Facebook relies heavily on advertisements for revenue. According to studies, 97% of Facebook revenue comes from ads.
While users understand the need to monetize their platform as it is also a win for online businesses, some of these ads are intrusive and ruin the user experience.
Studies have also shown that a Facebook user, on average, clicks 11 ads monthly, which points to the fact that the site is riddled with ads.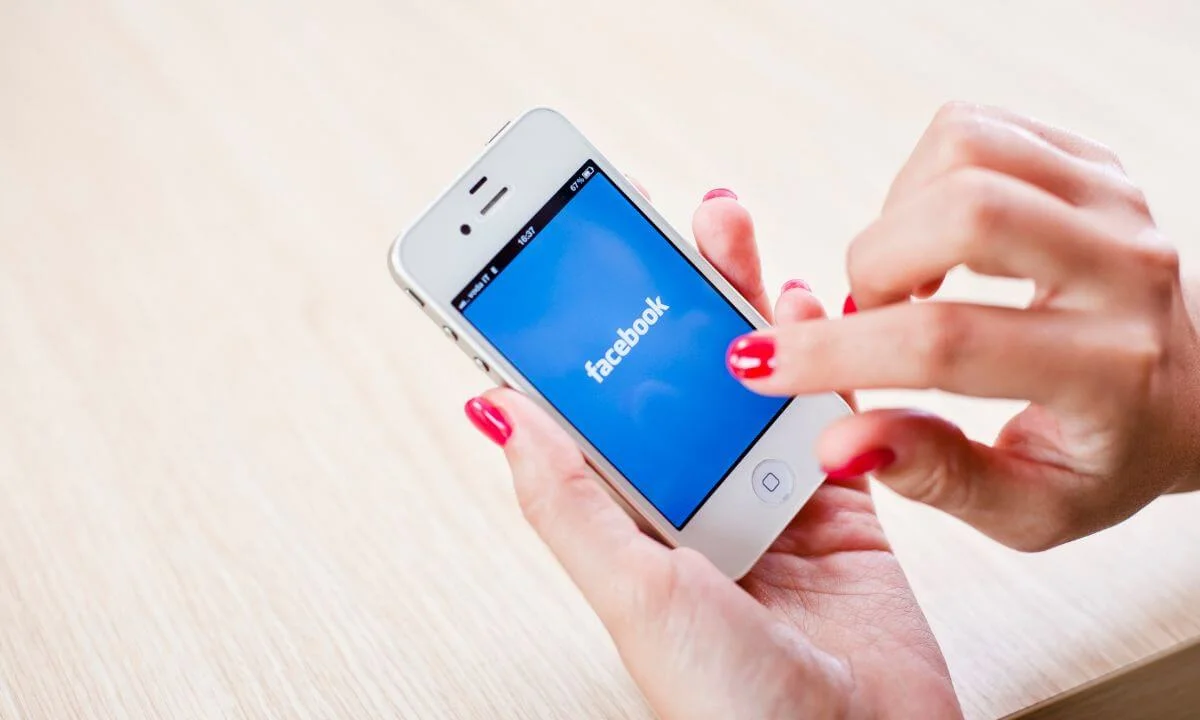 However, some users are annoyed by these unsolicited ads, and this article will share some tips you can use to block Facebook ads.
Facebook's ad network is growing at a faster pace as more businesses and brands leverage online advertisements to grow awareness about their products and services.
While Facebook is laughing all the way to the bank as it made over 100 billion dollars from ads in 2021, users continue to be on the receiving end of a poor browsing experience.  
After you finish reading this article, you will learn ways of blocking Facebook ads or tweaking the ad settings to your preferences.
Ensure you follow our tips to browse through your Facebook newsfeed or profile without annoyingly bumping into an ad or sponsored post.  
How to Block Ads on Facebook via Browser Extensions
An effective and common strategy that users can use to block ads on Facebook is by using a browser extension.
There are plenty of quality browser extensions for blocking Facebook ads.
For instance, there is AdBlock Plus, AdBlocker Ultimate and uBlock Origin. But for this article, we will use BlockZilla and Clario browser extensions. 
Using BlockZilla to Block Facebook Ads
BlockZilla works with these web browsers: Mozilla Firefox, Microsoft Edge, Opera, Google Chrome, Brave, Vivaldi and Yandex.
BlockZilla is a highly effective browser extension that will limit and prevent sponsored posts from showing up on your feed. 
Everyone has gotten acclimated to Facebook ads, and it is hard to think of a platform without any advertisements.
It is as if Facebook has channeled all its available resources to promote ads to users. It is almost as if the vast majority of Facebook posts are sponsored.
BlockZilla will scrub ads from your Facebook timeline, letting you have a pleasant browsing experience. This is a fantastic solution that will improve your Facebook experience. 
BlockZilla also stops Facebook from monitoring you if you access an external site.
Let's assume you check a post from the Rolling Stones and click on a link. Once you download BlockZilla to your browser, Facebook will stop this from occurring.  
Using Clario Ad Blocker to Block Facebook Ads
Using Clario blocking tool is a great way to block Facebook ads. It is also effective in blocking ads from other websites.
Here's how to use Clario ad blocker:
Install Clario
Begin the installation process using Clario. Set up a free account (no credit or debit card is needed)
Enable ads and popup blocker
Head to Browsing.

Next, click Ads and Popups.

Then select Next. 
Add Clario browser extension
Add the Clario extension to your browser by simply following the on-screen prompt. 
At this stage, your Facebook ads will be entirely blocked.
However, that is not all. The Clario extension is also effective at limiting other website ads from showing up on your browser.
It is also different from other extensions as it never compromises your privacy in any way. 
How to Block Personalized Facebook Ads 
A great way to safeguard your privacy on Facebook is to toggle off ad personalization. This limits the way Facebook tracks your online activity. 
Access your Facebook page and select the account option in the upper right area. Choose Settings & Privacy. Next, tap Settings.
Click Ads from the left tab.

Select Advertisers to go through the list of brands whose ads have surfaced on your news feed. Navigate to the Advertisers You've Seen Most Recently tab and select Hide Ads to delete ads from specific advertisers.

Select Ad Topics to make edits to the ad topics that show up in your Facebook newsfeed. Access the Manage Ad Topics tab to browse the listing of authorized ad topics. You can limit any unwanted topics by clicking on them. Next, select See Fewer to delete it from the list entirely. 

Select Ad Settings to activate or deactivate the "data about your activity from partners" option. 
Once activated, Facebook will utilize your browsing activities from other sites to display personalized ads to you.
If deactivated, it won't limit the ads from displaying on your newsfeed; however, it will show ads connected to your activities on Facebook.
Please note that if you deactivate partner data from being utilized for advertising, Facebook won't delete any browser information linked to your account.
However, it won't use this data to deliver personalized ads. 
After editing these preferences, Facebook ads that surface in your feed have any relevance to your personal activities. 
How to remove Facebook ads that do Not Align With Your Preferences
If you are interested in certain types of sponsored posts in your newsfeed but wish to steer clear of others, you have to edit your ad settings.
Follow the steps below to do this:
Select the hamburger button (…) in the upper right area of the ad that you are uninterested in. 
Tap Hide ad when the ad is:
Overly personal

Showing an item you have already bought.

revealing your private information

related to a serious topic

uninteresting 

Irrelevant in nature.
Tap Report Ad if it is:
False

Sexually explicit

Abusive

Violent

Banned content

Scam

Fraudulent

Political in nature
How to Block Facebook Video Ads
A large number of Facebook users sign into their accounts with an android phone.
Thus, there are a variety of strategies you can use to block video ads on Facebook.
In this section, we will cover ways to block Facebook video ads on Android, iOS devices & PC.
Android
Below is how to block Facebook video ads on your timeline using Android.
Use Browser
This is an easy strategy to avoid seeing Facebook video ads. Let's show you how:
Access the Facebook video from your Facebook app and click the three dots in the right corner to copy the link.

Next, enter your browser and paste the link into the address bar. 

This way, you can stream Facebook videos without bumping into ads.
Use Facebook Lite
Another great approach is to download the Facebook Lite app on your device.
Facebook Lite is minimalistic, with little or no ads. You can access your news feed without minimal ads and functionalities.
This is great because it won't consume your data and memory. 
Skip the Ads
You can also effectively avoid Facebook video ads by skipping them through this method:
Access the Facebook App on your smartphone.

Next, begin streaming the video you are interested in.

Once the ads start, you will see a floating circle that pops up on the left corner, indicating the ad will soon begin. 

When the circle shows up, tap Comments and choose one of the profiles there.

Next, select the back button. The video ads will be skipped instantly, and the streaming content will restart from the point you left off.
Ad Blocking Tools
Ad-blocking tools can be installed from the Google Play Store.
They are effective in limiting ads from showing up on numerous apps. For instance, you can find an app such as AdBlock for Facebook videos from your PlayStore.
This popular online tool can stop ads from appearing in streaming content and improve your viewing experience. 
iOS Devices
Below is how to block Facebook video ads on iOS.
Activate Content Blocker on your Safari Browser
iOS users can limit ads on the Safari browser by activating the content blocker option. Here's how:
Download AdBlocker on your iOS device. 

Next, navigate to Settings. 

Enter Safari and select Settings.

Scroll to Content Blocker

Activate the option and run the ad blocker app.
It's as simple as that; this will limit ads from appearing on your browser, particularly Facebook video ads. 
Install Facebook Lite on Your iOS device.
It is easy to install Facebook Lite on your smartphone. All you have to do is search for and install the app from the Apple Store.
It consumes low memory and limits unnecessary content. It is also efficient, speedy, user-friendly and lightweight. Furthermore, it doesn't have plenty of ads and is time-saving. 
Activate AdBlocker on the Facebook app on Your iOS Device
There are quality ad-blocking tools in the Apple Store. To set up any of them for Facebook, do this: 
Access the Apple Store and download Adblocker.

Navigate to Settings and enable permissions to block Facebook apps. 

Tweak the filters in the app to choose the type of ads you are uninterested in.
PC
Below is how to block Facebook video ads on PC.
Install Extension
You can fix this problem by installing an ad-blocker extension on your PC web browser. For instance, if you have a chrome browser, do this:
Navigate to the page of the extension you are interested in. There are plenty of ad-blocking tools available. 

Download the extension on your browser. 

Set it up on your Chrome.

In the upper right area, select the extension. 

Toggle on the tool and enjoy.
How to Block Ads on Facebook FAQs
How do Facebook Ads work?
Businesses and brands on Facebook create sponsored posts, and Facebook assists them in getting these marketing messages to their core audience.
They also set up campaigns with targets, and with Facebook ads, they can use their ads to meet those targets.
How do I make money with Facebook Ads?
To grow your sales with Facebook ads, you have to ensure that your product can sell, your ads are appealing and tailored to your audience, and your budget is adequate.
You can make money on Facebook especially when you build the right audience and create quality content.
What do businesses stand to gain from Facebook ads?
It is a great way to boost traffic to your website or online store.

You can customize or tailor ads to your audience.

It is simple to create ad campaigns and get quick results.

It is cheap.

You can create a custom call-to-action.

Actionable analytics

Assist in brand awareness and exposure. 
Conclusion
Some Facebook ads are problematic for users because they are intrusive, salesy, irrelevant, spammy and have offensive content.
This poorly impacts the browsing experience.
This article explores the best way to block Facebook ads or at least avoid them.
Also Read: