Are you looking for the best ways to make money on Facebook in Nigeria? Do you have thousands to millions of followers and still broke?
Then this blog post is just for you.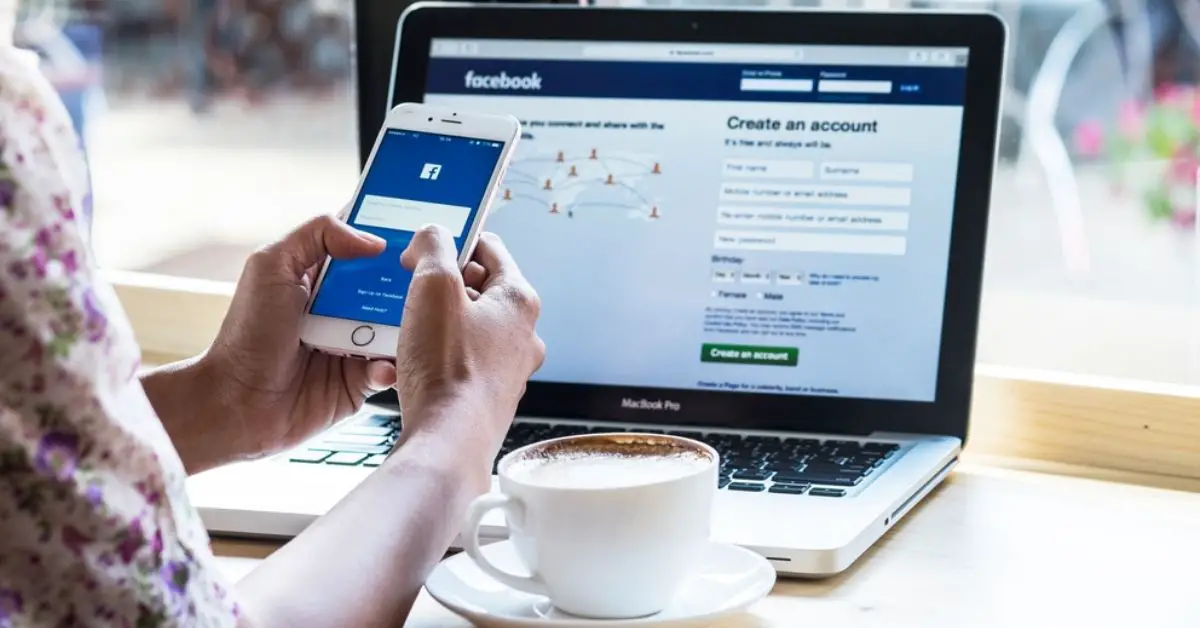 Facebook is undoubtedly one of the largest social media networks in the world with over 2.7 billion monthly active users.
In the 4th quarter of 2020, Facebook's generated $27.19 billion from advertising alone. While other revenue streams brought in 885 million U.S. dollars in revenues.
Most of Facebook's ad revenue came through mobile devices.
The best part of it is that you can have a fair share of Facebook's revenue if you are smart to implement these strategies that make you money on Facebook in Nigeria.
With the right information and skill, anybody can make money on Facebook in Nigeria.  A lot of Nigerians are already earning passive income on social media.
Your Facebook profile is the only opportunity that you have got to make the first impression on Facebook. Make sure your Facebook profile looks really real and professional.
Have on it relevant information, such as the city you live in, your contact information and a website link if you own a local or online business.
It's always advisable to make your business account different from your personal account. This requires you to have a Facebook page that offers you added features that can help you grow and make money on Facebook in Nigeria.
Next up, you may also want to checkout how to start making money on Instagram without followers really quick.
Build Your Facebook Audience First
One of the reasons why influencers are successful on Facebook, Instagram and every other social media platform is that they have consciously gone through the process of building an audience for their content. And this does not happen overnight.
The vital question you need to ask yourself is, what do I want to be known for?
Then, you need to build up your expertise on Facebook by sharing relevant, thoughtful and engaging content – such as interesting links to articles, images, as well as updates.
To really succeed as an individual on Facebook, you should develop an area of interest and strive to become a recognized authority.
While businesses may want to partner with influencers to promote their products and services, they will probably also want to establish a solid online presence for themselves.
Over time this will make them become recognized as an expert in that niche. Coca-Cola has done this perfectly well, and its page has over 105 million followers.
See Also: How to Recover a Hacked Facebook Account Really Fast
15 Smart Ways to Make Money on Facebook
The following are the best ways how to make money on Facebook in Nigeria:
1. Sell On Facebook Marketplace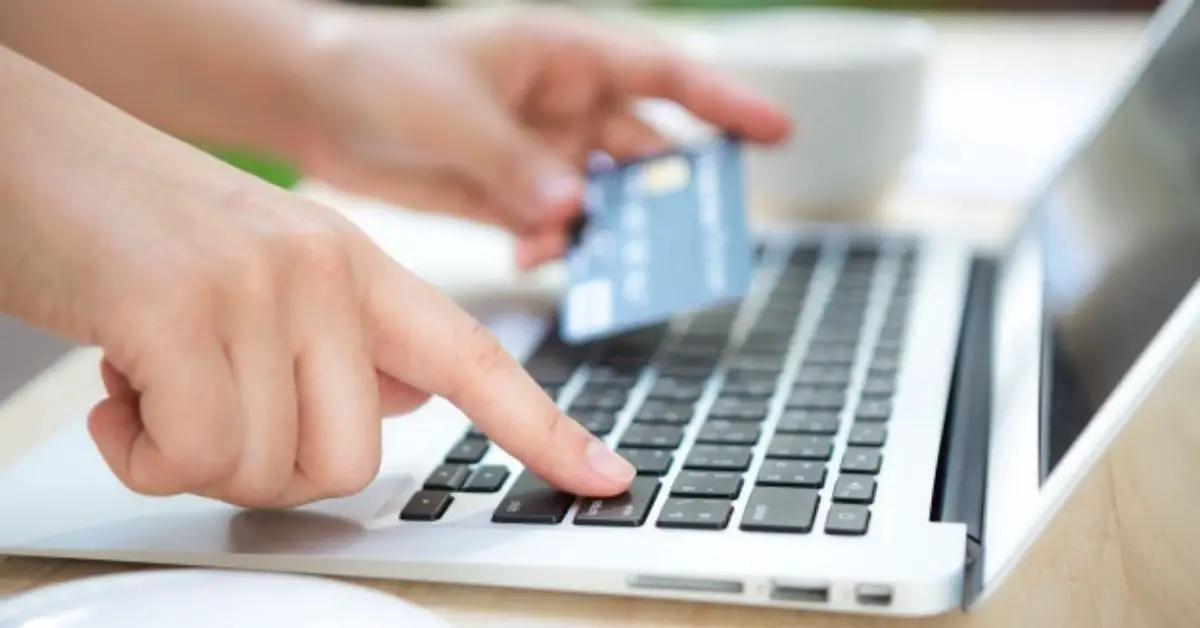 In February 2021, Facebook extended Facebook Marketplace in Nigeria. The Facebook Marketplace brings buyers and sellers within the same geographical location for business purposes.
On the Facebook Marketplace, you can either sell as an individual or as a business. The marketplace is free for all features where you can buy, sell or trade anything else online.
The best part of it is that every Nigerian has access to the Facebook Marketplace is that everybody online has access to it. And buyers can easily share your product listing with their friends. This is a good starting point to make money on Facebook in Nigeria.
See Also: The Beginner's Guide to Facebook Marketplace in Nigeria
2. Do Affiliate Marketing
 You can actually promote products as an affiliate on Facebook as well. Affiliate Marketing is simply promoting a product you do not own budget commission for every sale made. This commission could range from 5% to over 50% depending on the affiliate network that you join.
There are lots of high paying affiliate marketing websites that you can sign up for today.
Promoting affiliate products can actually be a little bit tricky. You don't need to spam your friends by dropping Affiliate links day in and out, as you post on Facebook. You have to strike a balance.
Share valuable content and embed the link in the body or at the end of the post.
This is how to go about Affiliate Marketing:
Sign up for an

affiliate marketing site

Search their marketplace for a product or service to promote

Get your affiliate link

Post on Facebook periodically about the product while including your affiliate link in it.

Every time someone clicks that link and buys the product, you'll earn a commission.
See Also: How To Make N250,000 Monthly In Nigeria Working From Home
3. Become a Social Media Manager for Brands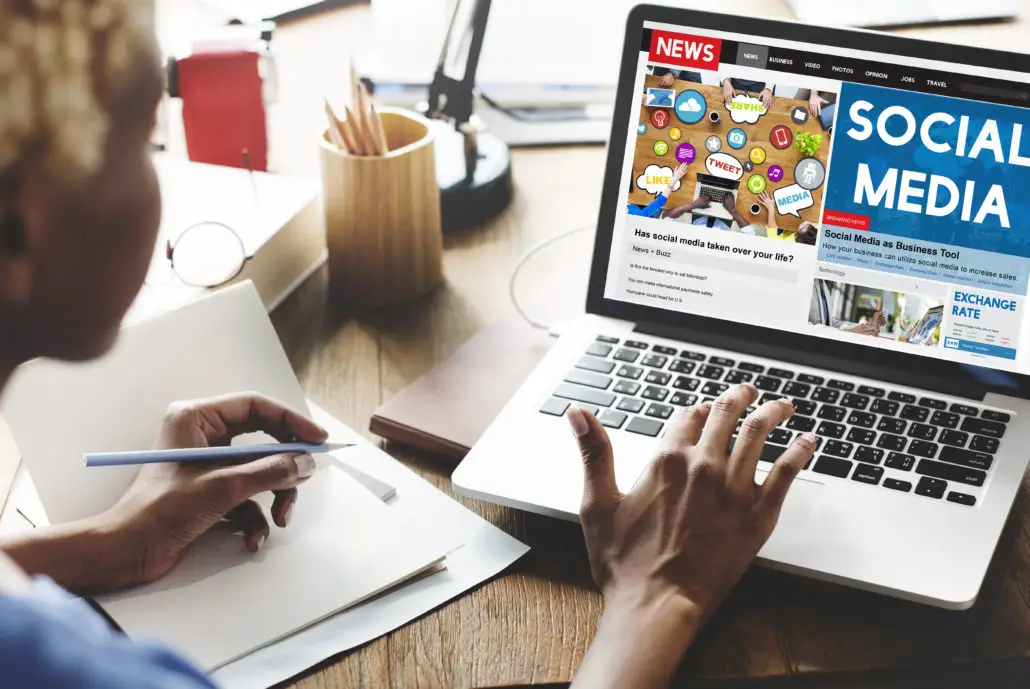 If you're very good social media savvy, you can get paid to manage corporate social media accounts.
With lots of tasks on the table of entrepreneurs and CEOs managing their businesses offline, they are looking for individuals with social media skills, to promote better brand communication with their customers as well as attract and nurture customers online.
As a social media manager, your responsibilities might include:
Always scheduling social media posts

Responding to comments and interacting with followers.

Creating social media graphics

Monitoring ad campaign metrics

Building the audience size.
There's also a possibility that you'll have to manage another social media account other than Facebook. This can be a great way to have another source of income.
You can reach out to them via DM with your proposal. This can be a daily routine to look out for businesses on social media, and then send as many proposals as you can. You will start seeing the results in a few days.
See Also: Top 15 Essential Digital Marketing Skills to Acquire
4. Make Money Via Facebook Creators Studio Monetisation.
If you have successfully built a large following on your Facebook page, you have the opportunity to earn a 6-figure income in a very short time.
As a Creator on Facebook, you get paid for ads being streamed on your content. 
Facebook in-stream ads help you earn money from your Facebook page by granting Facebook the right to include ads in the video content on Facebook.
As your video views increase, your earnings increase as well.
There are different monetization options for Facebook creators. They include:
‌In-stream ads.

Branded content

‌Fans subscription etc
Fans subscription allows you to have gated content – making your content exclusive. This content are available to fans who have subscribed by making payments.
With branded content, you get paid by partnering with brands who then advertise their product on your page. The best part of it is that, you don't need to source for these partners, Facebook does the matching of brands to creators.
Don't have a Facebook page? Now is the best time to create one and start growing it to earn passive income.
5. Become a Social Media Influencer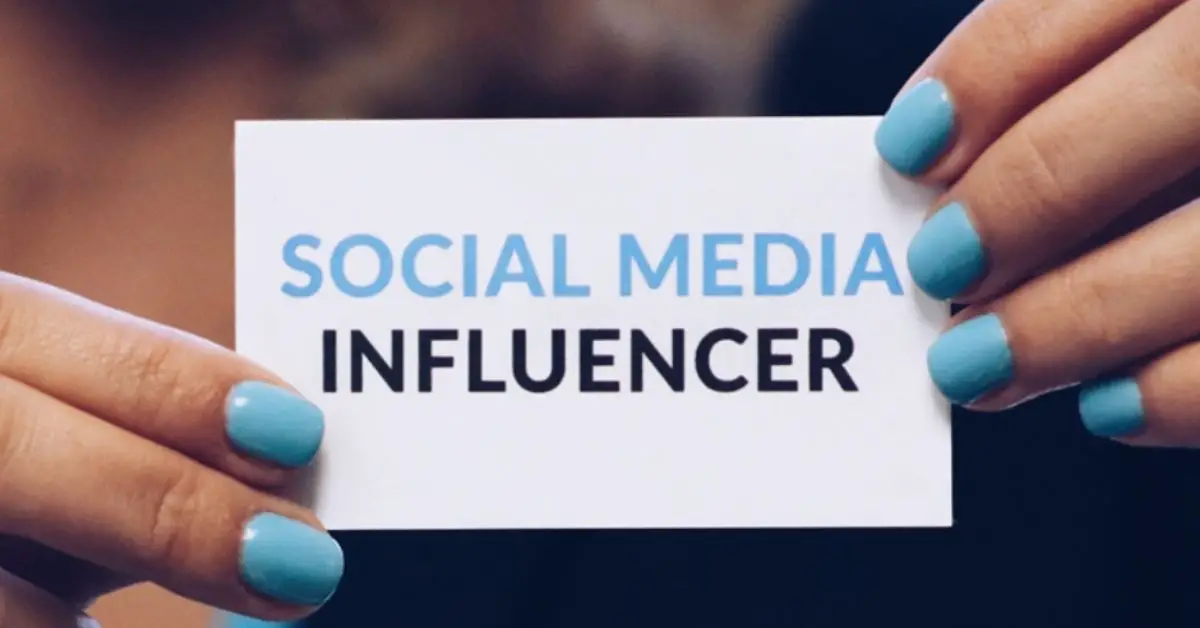 If you have thousands of page followers on Facebook, you have a goldmine.
Brands of all sizes are always on the lookout for both micro and macro social media influencers with a huge fan base to promote their products to targeted audiences.
There are lots of Nigerian influences that are making a living by just posting brand products on their page. You can promote a brand product on your Facebook page or profile and earn money from it.
Obviously, the more your fan base, the more you charge will tend to be.
Thousands of people use this tactic to make extra income. Rather than invest your likes and shares to impress your crush, why not monetize it?
Perhaps,  you have a large number of friends on Facebook, you can go on sites like Fiverr and offer to like and share a page for a fee.
Obviously, the bigger the number of friends you have, the more people are willing to pay you to essentially advertise their stuff on your Facebook page. Freelancers are really making money with this on Fiverr.
7. Join Local Buy and Sell Groups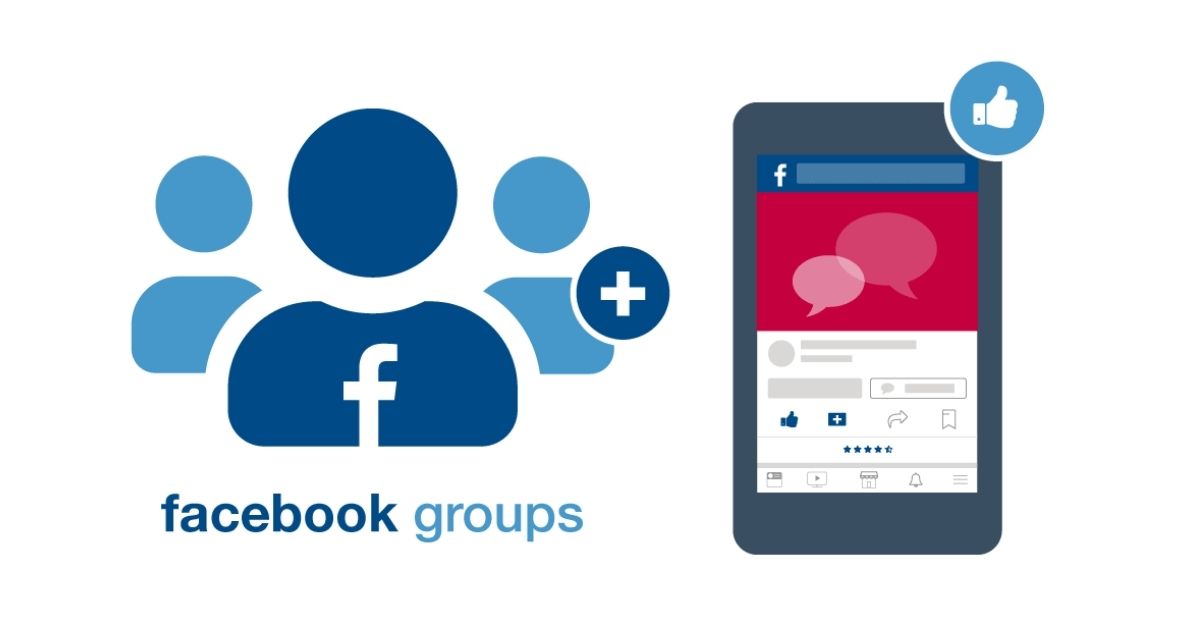 If you really want to sell locally, there's a good chance you probably won't sell to a friend. This is a good reason you need to join your local buy and sell groups.
Facebook definitely makes it easier, because you have the option to share your post in one group with other groups and even pages.
Every group actually has different selling policies so make sure you read the group guidelines before you think of making a post.
If you don't, the group moderators might be forced to delete your post or remove you from the group.
See Also: 10 Best WhatsApp Marketing Strategies for Businesses
8. Create Facebook Ads
You can actually create ads for someone else's page or for your page. As a business owner, you create Facebook ads to drive brand awareness, website traffic and sales conversion for your business.
For this, you'll need to create a Facebook page for your business or website. Creating a page is free and just takes only a few minutes and every website is eligible.
Check out: How To Create Facebook Ads With Almost No Training
Once your page has been created, you can simply share posts with your page followers just like you can write posts on your personal.
Facebook pages are just the equivalent of a mailing list, you can regularly send messages to your very consistent followers.
Also, you shouldn't forget that you can make money buying ads on Facebook to reach people that currently don't follow your page.
Tips to Create Facebook Ads that Makes Money
While page posts can really help you make money, you also have to use paid Facebook ads to reach a new audience.
Make sure that as you create posts on your page, you will have the chance to click the blue "boost post" button if the post meets the Facebook advertising policies or you can use the Facebook ads manager.
To have a successful Facebook ads campaign, here are 3 important elements to pay attention to
Campaign objective

Audience

Ad Copy
Facebook ads can target a specific audience based on location, age, gender and interests. You can monitor the people that reached out to your page and the engagements too.
See Also: How to Target Wealthy People with Facebook Ads
9. Create Facebook Live Videos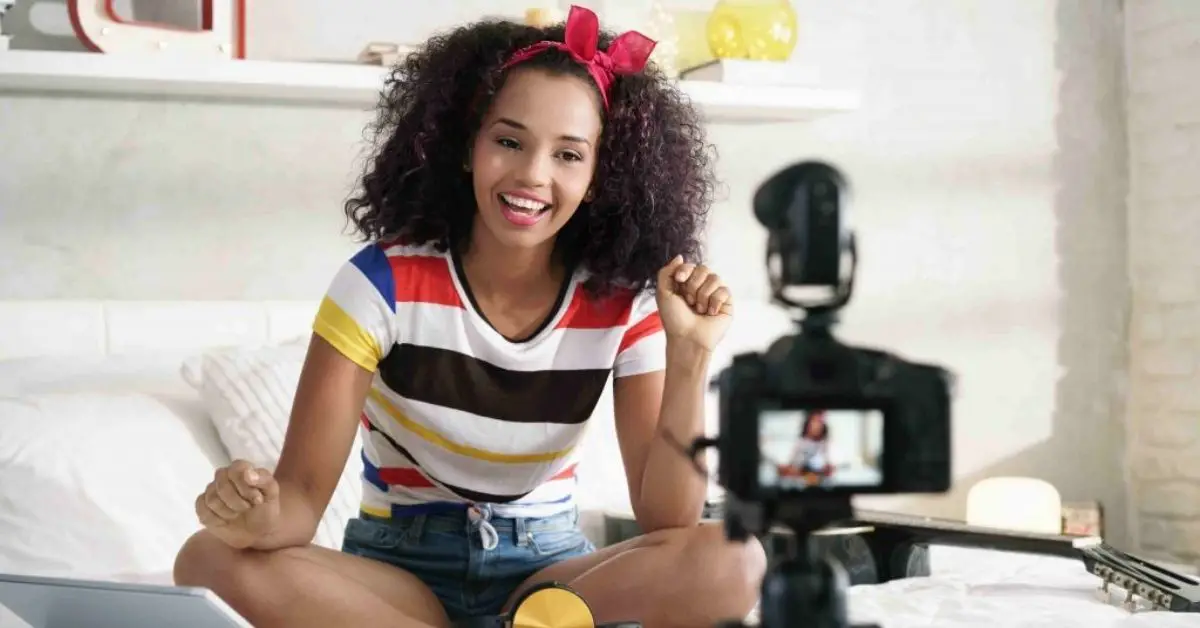 To go live on Facebook, you don't have to be camera shy. Facebook Live Video is just another very fun way to build a personal brand and also engage your followers.
You can create videos that show you working from home or using a product in real time. Or you can also host a live question and answer session where the live viewers message their questions and you answer them live.
YouTube isn't the only video platform in town, internet bandwidth speeds continually increase and live streams are constantly becoming more common.
See Also: 10 Sure Ways to Make Money on YouTube in Nigeria
10. Create a Facebook Post
If you want to sell to the friends on your friend list, you can write a post in the "what's on your mind" section, and start writing about what you want to sell.
You can always include a picture of the item/items too, for better advertising. The posts you share with your friends can also be seen by others that aren't on your list.
Also, learn to follow up on the conversations on your messenger. This actually helps you stay in touch with previous and potential customers that didn't make a sale for the first time.
11. Partake In Contests
Some companies and blogs run contests on a weekly or monthly basis.  You can earn entries by sharing your link on Facebook or following their Facebook page too.
Also, you can join contest giveaway groups to find the best opportunities.
The good thing about these contests is that they're totally free to partake in. The only entry requirement you need is just your time.
Every giveaway is different but you might have the chance to win Amazon gift cards, kitchen equipment and lots more.
12. Blog About it
Similarly to creating an ebook, blogging on Facebook could also make you good money. Think of it as an ebook with new interesting chapters published daily or even weekly.
As you publish a new post, you will begin to attract the right audience and build your fan base. In no time, you can begin to monetize your content through sponsored posts, ads, and also offer other related services.
See Also: How to Start a Blog and Make Money Online in Nigeria
13. Host a Fundraiser
While you will not personally benefit from this, you can still raise money for a personal cause or non-profit.
Crowdfunding has become a really popular way to help others with financial needs pay their bills without outside help.
You can create a fundraising page for any of these; personal emergency, education, sports, health and medical, crisis relief..etc
14. Apply for a Job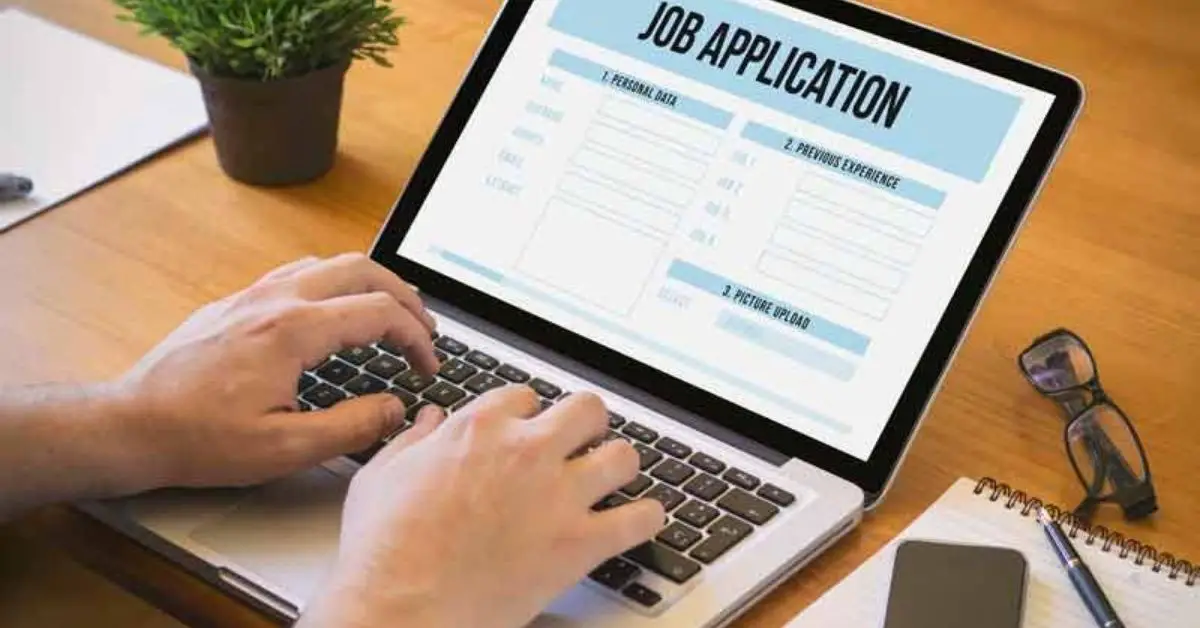 Facebook can also help you search for jobs, both far and near. Local companies will advertise open positions in the "jobs" tab.
You'll definitely find full-time and part-time positions for many Industries once you search for them on Facebook.
Also, it'll interest you to know that once you click on the Facebook jobs button,  there are always many groups that list online jobs too.
You can join different groups to find job leads and also get insights into the application process and work experience from the other group members.
See Also: 21 Best High Paying Remote Jobs ($100k+)
If you're very good at coding, creating an app related to Facebook is a really great way to make money. You must be asking yourself "what if I don't know how to make apps?" There's a way out.
You can hire freelance developers on just about any freelancing website to design and develop the app for you. You simply come up with the idea and the rest will be done by the developer.
This is another smart way to make money on Facebook in Nigeria.
See Also: Our Top 25 Most Powerful Content Marketing Tips Ever!
How to Earn Money on Facebook in Nigeria FAQs
Here are some of the most frequently asked questions such how can I make money on Facebook in Nigeria?
Is Nigeria eligible for Facebook monetization?
Nigeria is eligible for Facebook monetization. As a creator in Nigeria who has met the Facebook eligibility criteria, you can earn from your content on Facebook.
How to make 5,000 Naira daily on Facebook?
To make 5,000 naira daily on Facebook in Nigeria, you need to have either a service or a product that you are promoting. This is the fastest way to make money on Facebook.
Alternatively, have your Facebook page monetize and create content.
There are different ways to make money on social media in Nigeria. Some of those ways include:
Affiliate marketing
Dropshipping
Copywriting
Blogging
Influencer marketing
Proofreading
Coaching and mentorship
Digital Marketing
Is Facebook monetization available in Nigeria?
Facebook monetization is available in Nigeria. As a creator in Nigeria who has met the Facebook eligibility criteria, you can earn from your content on Facebook.
How much does Facebook pay per view in Nigeria?
The amount Facebook pays per view in Nigeria varies depending on your niche and the quality of content that you create.
It can range from $8 per 1000 view to over $25 per 1000 views.
Can I monetize my Facebook page in Nigeria?
Yes, you can monetize your Facebook page in Nigeria. However, you must meet the eligibility criteria to be monetized on the platform.
How to monetize Facebook page in Nigeria?
At the minimum, Facebook requires that you have followers of nothing less than 10,000.
In addition to a minimum of 10,000 followers, your page has to be active for it to be eligible for video monetization. You need to have nothing less than a summation of 600,000 minutes of videos viewed in 60 days.
This means that all the minutes people have viewed your videos (live videos, post-live videos, on-demand videos etc.)  in a duration of 60 days put together should be up to 600,000.
To find out if you are eligible to get paid for your videos viewed on Facebook, follow these simple steps:
Launch the Creator Studio.
At the left of the page review menu, you will find "Monetization". Click on it to check your eligibility status.
That is how to make money from Facebook page.
How much Facebook pays for 1000 views in Nigeria?
The amount Facebook pays per view in Nigeria varies depending on your niche and the quality of content that you create.
It can range from $8 per 1000 views to over $25 per 1000 views.
Conclusion
Anybody can make money on Facebook in Nigeria. Whether you want to sell locally or you won't drive traffic to your website, there is an option for you.
By joining relevant Facebook groups, engaging with other members of the group, and even creating a paid ad or two, you can have a recurring passive income on Facebook.
Perhaps you only want to list your product on Marketplace, or sell your old laptop and make money once, Facebook is a free and fast way to reach a targeted audience seeking to buy your products.
Also Read: