The kind of social networking platform that TikTok is makes it very understandable for a user who is not very acquainted with the platform to wonder if TikTok notifies its user when a video is saved.
I mean, I would wonder the same thing too given the high rate of video buzz on the platform especially if I am a creator who is hoping on building social media influence via my videos on TikTok.
If you fall in the other category of TikTok users who would want to know if the owner of a video will get alerted if you saved their video, that is still very fine as this article was created to treat this subject matter.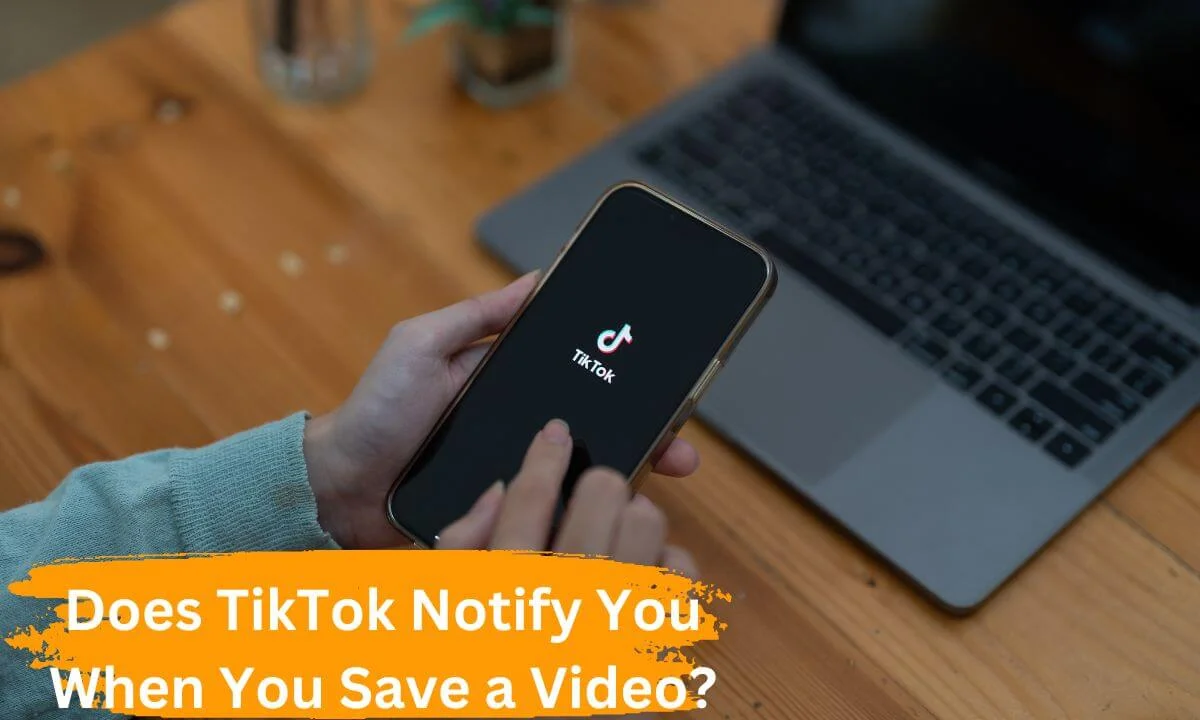 Here, you will be discovering the following:
Whether or not TikTok notifies its users when a video is saved.
How to make your TikTok videos not open to download.
How to privatize individual TikTok videos.
Does TikTok Notify You When You Save a Video?
For most social media networks, you get to find out who liked, commented, saved, and shared your videos. This is not the case with TikTok.
Yes, on the TikTok platform, you get to see who liked and commented on your videos, however, to answer the question of whether you get notified when a video is saved, the answer is No.
TikTok does not send out notifications of who downloaded a particular video and who saved another.
Now, this might not feel like very spicy news if as a creator you are concerned with knowing who is interacting with your videos especially those that save them.
The fear of your video being used without copyright acknowledgement is another thing that might make a growing creator work up about the idea of not getting notifications on who saves their video(s).
Why Does TikTok Not Notify its Users About Saved Videos?
The idea of getting notified by TikTok might sound cool until you have a very large viewer base. Imagine having over a million views on your TikTok videos and having more than a hundred users save your videos in a day. It will be outrageous to receive such numbers of notifications per time, making it super difficult to navigate through other notifications that are very important.
As much as TikTok seeks to encourage a very interactive community, the platform prides itself in maintaining the privacy of its members. This allows users of the platform to have free access to videos that have been made public. This way, you get to save videos yourself and not worry about who is getting notified.
How to Prevent People from Downloading Your TikTok Videos
It's okay if you are not comfortable with the idea of your videos being saved by others, after all, they are your videos and you have the right to them.
While TikTok seeks to maintain the privacy of its members by not sending out notifications of videos saved, it equally ensures that users can decide what can be done with their videos in terms of making them open for download to the public.
So, if you are wondering if you can prevent your videos from being saved, the answer is Yes.
You can set up your account in a way where your video is not open for public downloading. TikTok has made it possible for you to turn off the download option for a video.
The steps below will serve as a guide for you to turn off the download option for your TikTok videos.
Step 1: Open the Application
Go to the applications menu of your mobile device and launch the TikTok mobile app by pressing the mobile app icon.
Step 2: Open Your Profile
After you have successfully launched the application, locate your profile icon and press the icon to launch your profile. You are most likely to find the TikTok profile icon at the right side of the bottom of your homepage.
Step 3: Go to Your Profile Menu
On your profile page, at the topmost right end of the page, you will find three horizontal lines that are arranged vertically; that is the menu icon. Press the icon to open the profile menu.
Step 4: Open the Settings
From the profile menu, select the Settings and Privacy option to open the privacy setting of the platform.
Step 5: Turn off the Video Download Option
After opening the Settings and Privacy section, select Privacy. Then move down the menu to the "Video Downloads" option and you will find a toggle switch which you can disable by toggling it off as it is always enabled by default.
Doing this will disable users' permission to save your TikTok videos. And, no, it will not prevent you from downloading the videos of other TikTok users whose accounts are public just in case you are wondering.
How to Privatize Individual Videos
You do not have to disable the download permission for all your videos if you are more concerned with only some of your videos being saved.
You can explore the feature that allows you to make just the videos that are peculiar to you and not accessible for download.
With this, you get to enjoy the perks that come with making your videos open to the public for download while at the same time, restricting the ones that you do not want to be accessible.
To do this, you can privatize selected videos only. The steps to privatize individual videos are as follows:
Step 1: Go to Your TikTok Profile
Locate your mobile TikTok application and launch the application. Then, navigate to the bottom part of the page and launch the profile icon.
Step 2: Select the Video to be Privatized
Open the video section on your profile and locate the video you want to privatize. Press to select the video.
Step 3: Open the Video Menu
After selecting the video and the video is launched, go to the bottom-right end of the video and select the menu option.
Step 4: Privatize the Video
Once the menu pops up, from the options, choose "Privacy Settings".  Press the "Who can watch this video" option.
Then, go on to select the privacy option that best suits you as far as that particular video is concerned.
You can select the option of "Friends" to make the video open to only those whom you follow and your followers, or, go for the "Only me" option if you would rather that no one else had access to the video but you.
You can follow the same procedure above to privatize as many of your videos as you want.
One of the fun of making use of the TikTok platform is to have access to the videos of your favorite creators.
It is important if you are hoping to build a great audience as a creator or an influencer generally, that you try as much as possible to make your videos available for those who would love to save the video as long as your saved video isn't used against you.
There are some benefits it can attract. These are;
It can encourage more people who saw the video to add to your followers.
It's a faster means for people to share your content than having to share the link. Since people are slow to take action, the saved video would show people your content much more easily without having to go to the app first.
There would be ease in generating leads for your business if you use your account to promote a product.
Does Tik Tok Notify You When You Save a Video FAQs
Does TikTok tell you who viewed your video?
At the moment, TikTok has not developed a feature that alerts its users as to who in particular viewed their videos.
You can get the number of views your video has, but you will not be informed of the specific individuals that viewed the video.
Does TikTok tell you who downloaded your video?
You do not get to be informed of who downloaded your video on TikTok. The same applies in a situation where you download someone else's video.
You can have access to the number of shares your video has gotten, but you will not be notified as to who shared the video.
Will TikTok notify me after I save a video?
After the video-saving process has been completed, you will get a notification to that effect, that is, you will be notified that the video has been saved successfully.
Can I prevent my TikTok video from being saved?
There are about 3 ways you can employ to prevent your videos from being saved. You can privatize your TikTok account limiting those who access your account.
You can privatize just your videos, not the entire account by going to the settings and privacy section of your profile and disenabling the video downloading option.
Another way around this is to go to the video section of your account, select an individual video and limit the audience that can access the video from the menu option.
This will privatize only the video(s) you selected.
Conclusion
TikTok would not send a notification to the content owner if you have saved their content for your use. Nevertheless, it's would be wrong if you steal people's content or use their content to their detriment.
If you don't want your video to be saved, since having your video saved is more like permitting others to use the video for anything they want to, you can turn off the video downloading permission from the settings of the application or privatize the individual videos you would want to restrict from being accessible to the public.
Note that turning off downloading permission to your videos will not prevent them from being viewed, only from being saved.
Also Read: