Facebook Image Search is a tool that can be utilized to look for profiles of users via photo search, advanced Facebook Search or photo ID.
Facebook is the most widely used social media site in the world, with a daily active user of 1.9 billion users.
The platform thrives on communication, expression and community. This is why users are encouraged to update their profiles with authentic information.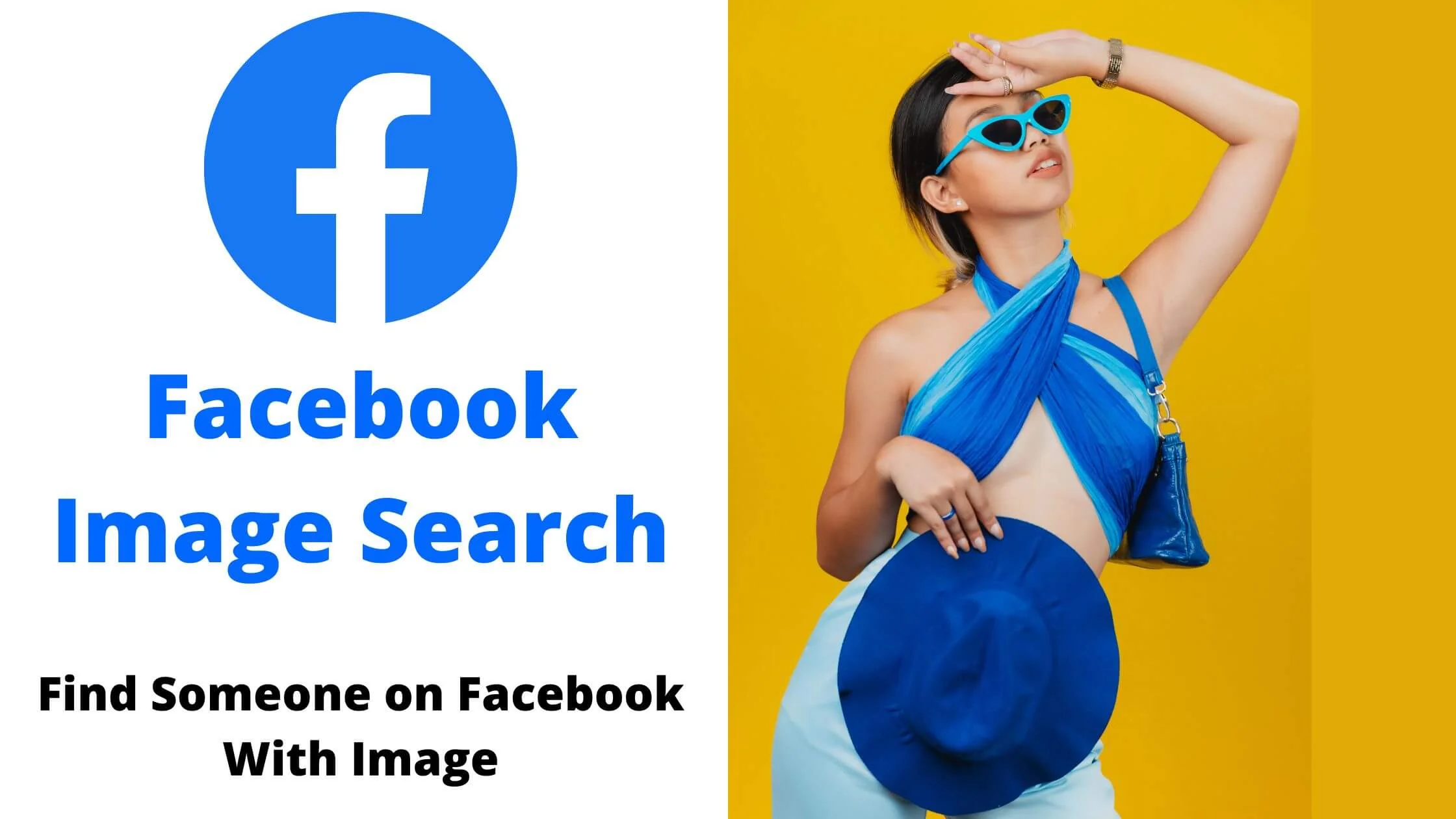 It has been estimated that Facebook users upload over 300 million images daily.
This is why it is inevitable that a time will come when you would want to do an image search on Facebook.
In this article, we will be exploring how to find someone on Facebook with an image.
What is Facebook Image Search
Facebook Image Search is a strategy used to look for or discover a Facebook user's profile through the use of profile search, photo identification or reverse Facebook image search.
Another strategy is using the social search engine; as long as you know the name, it is highly effective.
The advanced search feature also allows you to filter your search results on Facebook. 
Best Way to Reverse Image Search on Facebook
Facebook search does not work like the Google search engine.
In the case of Google, the bot scans and analyzes images using alt text and the website has to be crawlable.
However, Facebook uses three key parameters when searching for images. They are:
Facebook bots crawl through all Facebook Images using account IDs. 

The privacy options of users are given consideration. 

Search results will not display images set to private. 
Only Facebook images set to public will be shown in the search results. Thus, the privacy option of Facebook account owners is an important factor.
For instance, if the image you search for has its privacy option set to "friend," it will be hard to locate unless you have the owner on your friend list. 
To do a Facebook image search"

Access your account by logging in.

Navigate to the search field and input the keywords, and Facebook will provide the results that match your query.
Alternatively, if you want a more accurate result, navigate to the search field and input the keyword "images of XYZ."
Another method for searching for Facebook pictures and profiles is to access Facebook.com/directory and sort through characters to identify the particular profile you need.
This process is usually time-demanding and cumbersome. 
There is another technique that involves using the Social Search Engine to locate the profile.
All you have to do is choose Facebook as the search criteria and input the user name. You will instantly get relevant results.
How to Find Someone on Facebook with an Image
Below are strategies to help you find someone on Facebook using images:
Photo ID
If you got the image from an account on Facebook, you can use these steps to find the identity of the owner. 
Check out the image's file name. 
You will notice the presence of several digits in the file name. 
For instance, each file will have 3 groups of numbers, all followed by a period. Look for the group of numbers in the center, e.g., 
22315627_8135529515758410_10204384748637198027_o.jpeg. 
The bolded group is what we will focus on. (Ensure no decimal is found in it. )
The group of numbers serves as the Facebook user's photo ID. 
Enter this into your browser's URL; https://www.facebook.com/photo.php?fbid= ********
Input the picture ID number rather than ********
Click enter, and you will be able to access the profile of the Facebook user. Kudos!
The technique above may be less effective depending on the privacy option of the user. But it is worth trying. 
Reverse Image Searches
Reverse Image Search is an excellent technique for detecting the source of an image online.
It assists in easily finding matching pictures across the web. All you have to do is to upload the picture on the tool, and it will show relevant results.
For instance, if you use the "Search by Image" feature by adding a photo, the tool will showcase matching pictures with their source.
If the picture has web links to Facebook, you can trace the user and other data relating to the profile. 
Reverse image search technology is effective when;
The Facebook account is not set to private.
If a search engine has indexed the picture
Sometimes, if the Facebook account has a level of popularity or engagement. 
Many free reverse image search engine tools are available on the internet today. You can use them to check for the source of a Facebook picture.
Google's Image Search
To Google image search, follow the steps below:
Access

images.google.com

using your browser. 

There is a camera button beside the search field. Click on it. 

You will be able to add a picture from your phone or PC's storage or library. 

Click enter. Thousands of results with relevance to the picture will be displayed.  
You can always tailor your results by adding the keyword "site: facebook.com" to the search field.
This way, you will only get image results from Facebook, restricting Google from displaying pictures from other websites. This improves the accuracy of the search process. 
TinEye
Tineye is a popular tool used for reverse image search. It has the same steps as Google images.
All you have to do is add the URL or upload the picture, and it will display thousands of matching pictures and websites that serve as the image source.
Bing Reverse Image Search
There is also an image search feature on Bing. You can use this tool to check for a Facebook profile associated with an image.
All you have to do is select the camera button to upload the picture and the tool will showcase matching data with some accuracy. 
The pictures you upload are stored in an anonymous server; they can't be accessed by any other users. It will be deleted permanently after some time.
The platform also allows you to search for images by drag & drop. You can also copy/paste URLs and import pictures. 
With the assistance of the visual search tool, you can do a specific search for an area or region of an image file through reverse search. 
You can also search for pictures using a keyword. 
Smooth, organized results with zero issues. 
RIS Mobile App
This app allows you to upload pictures and research the source of a Facebook profile.
The app is available on the Google Play Store or App Store. Once you finish installing the app, upload the image.
It will instantly search through numerous search engines, providing you with the most accurate results for your search query. 
SearchIsBack 
Search is Back is another powerful search tool for checking the identity of anyone online.
It will show you information about the residential area, marital status, first name and educational status of the person you looked up.
The tool also has a search feature where you can access pictures, events, articles and other information. A great benefit of this platform is that it is free of Facebook's complex search criteria.
It simplifies the process of researching Facebook users without requiring much in terms of resources. 
Social Catfish
One of the easiest ways to track Facebook images online is through a Photo ID.
All you have to do is navigate to the image URL on your web browser and copy the middle number of the set of numbers.
However, if the method poses any challenge, you can use the Social Catfish tool.
Social Catfish is a fantastic search engine that helps users to discover images associated with Facebook profiles.
All that is needed is to upload the picture and click the search button. Social Catfish will comprehensively match pictures from social network channels, online directories and search engines.
It will display data and identify the sites the person has an online profile. 
Access Social Catfish

Import a picture from your phone or PC by hitting "upload." Then, select "Search." 

Patiently wait for a few seconds, and search results will be displayed. Select "View Report"

The report will reveal if the user has a Facebook profile or not. 
Find Someone on Facebook with Image FAQs
Is there a way to delete my search history on Facebook?
Yes. There is a simple method that you can use to delete your search history. Navigate to the search bar. Click Edit and then "Clear Searches." 
How do I search for a post on Facebook?
It's easy. Navigate to the search bar, input a word or phrase and click Enter. You can filter the post results by clicking the "post" button.
You can also limit the search to people, images, videos and the like. 
How do I restrict someone from searching for my Facebook profile?
To restrict or limit searches to your profile on Facebook, navigate to the settings & privacy page and click "privacy."
Scroll below to the "How people find and contact you" section and toggle off the Allow Search Engines Outside of Facebook to Link your Profile option.  
Conclusion
In this article, we explored the ways in which you can find someone on Facebook with an image.
The process might be difficult due to the fact that Facebook is tightening its privacy and security measures. However, using the tools we listed above is enough to get the job done. 
Also Read: