When you stumble across an interesting photo online, chances are you don't know who the subject is. Or a friend may have sent you a photo, but you're too shy to ask who's on it or find an easy way to do so.
There are amazing features that Instagram has. If you have been using Instagram for some time now, you must have noticed the search section.
The Instagram search allows you to find someone's profile on the platform if you already know the person's name or username.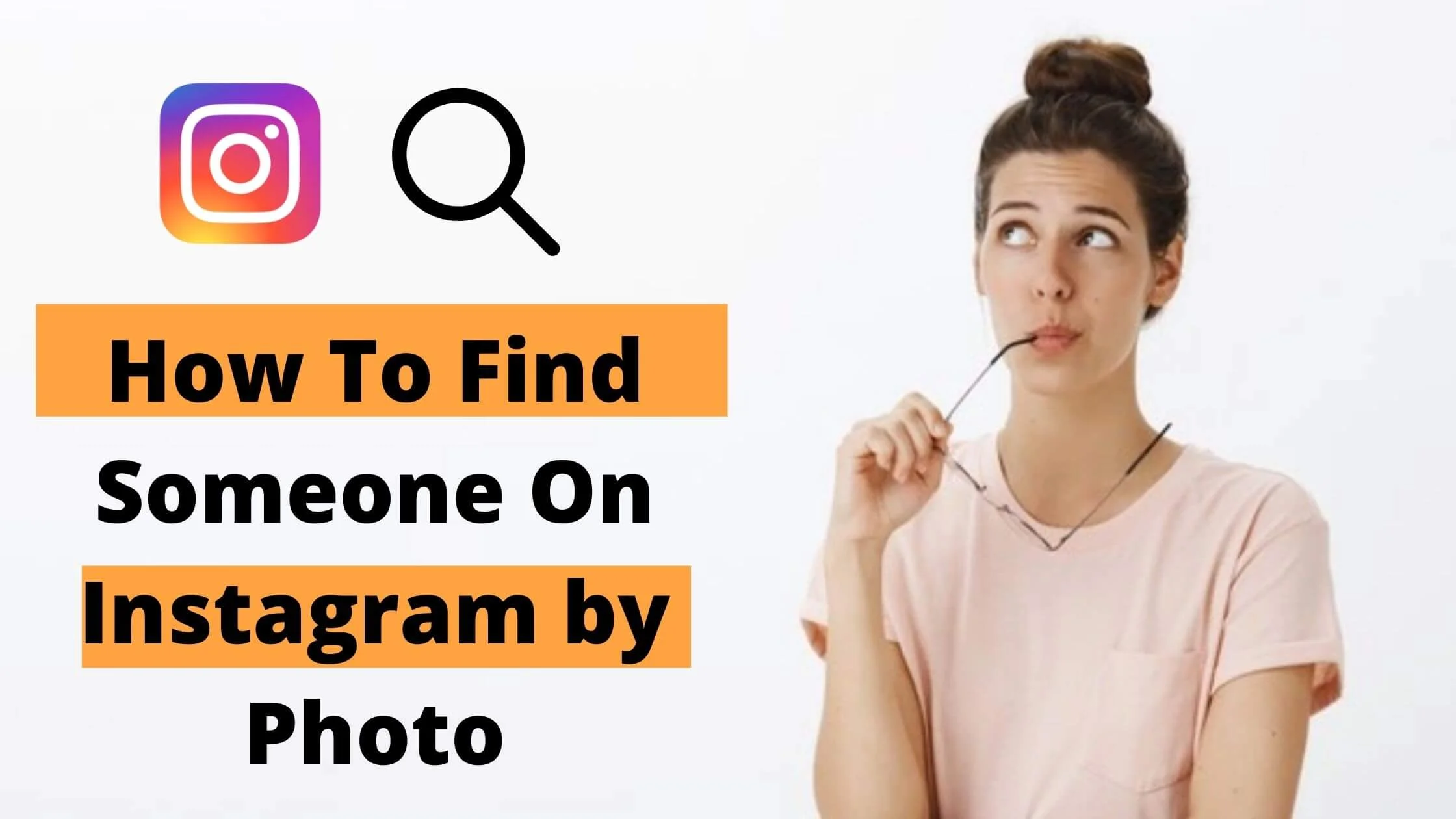 That brings us to the important question, "how can you find an Instagram account by Photo?"
In this article, I will teach you how you can reverse image search on Instagram.
Without any further ado, let's get started best ways to find Instagram users by photo.
See Also: How To View Private Account Followers On Instagram
What is Reverse Image Search?
If you have an image you want to search for online, Google Reverse Image Search is a service that lets you do just that.
You start your search with an image instead of a written or spoken word search query. It works like a charm, and it's easy to implement.
This is not only available to Google, other search engines like Microsoft Bing also allow users to reverse image search.
Is There Reverse Image Search on Instagram?
On Instagram, there's no reverse image search feature. Hence, you will have to resort to Google or Microsoft Bing to find someone on Instagram with an image.
You'll rarely find a direct link to a profile with Instagram search by image using a search engine. But you will find the name or username of the person.
Then you can try to find the IG profile by searching for them with the name or username.
See Also: How to Login to Instagram Through Facebook
Instagram Search by Image: How to Find Someone On Instagram by Photo
Before we delve into this in-depth, note that the methods outlined here don't guarantee results. However, they do help narrow down your options, so you're one step closer to finding the Instagram profile using image search.
1. Try Google Image Search
Instagram doesn't have a feature that allows you to search for a specific user through the image, but you can definitely attempt the reverse search tactics in the search engine.
With the strategy, all that is required is for you to upload the photo of the person whose details you want to find on Instagram, and then hit the search button.
The search engine will show the list of similar photos available on the web. The search engine will also show you the sources where the photos are located.
Here's how you can Google reverse image search Instagram:
Firstly, ensure that you have saved the photo to your device gallery; mobile phone or computer
Navigate to google.com on your web browser
Click on the "Images" tab located at the top of your screen
Then you will be redirected to the Google Images Search Page
Proceed to click on the camera icon in the images search bar
Locate and upload the image of the target that you want to find on Instagram
Tap on the "Enter" button to begin your search
In the search engine research pages across the web, you will see relevant website links with Instagram profiles inclusive
See Also: How To View Instagram Stories Without Anyone Knowing
2. Bing Image Search
There are the same features in Bing image search as there are in Google image search.
With access to the target image or the URL of the photo, you can upload it to Bing and Instagram reverse image search.
From the images displayed, you will see the person's Instagram username and profile. Bing is one of the safest ways to execute reverse image search, as all the images uploaded are by default deleted automatically.
Here's how you can Bing reverse image search Instagram:
Again make sure to save the image on your mobile or computer device
Navigate to bing.com on your web browser
Click on the camera icon in the search section
Choose the image and upload it from your device or enter the image URL
You will find results in four distinct sections like All, Text, Looks Like, Text, Pages with this Image and Related Content
Proceed to find the Instagram link in the search results displayed.
See Also: How to Check Who Reported You on Instagram
Third-Party Tools to Perform Instagram Search by Image
i. Tineye
These reverse image search tools are a good alternative for people who find it difficult to perform a reverse image search on Bing and Google.
One such tool is TinEye, which uses its unique algorithm to match the uploaded picture with the relevant images from the web.
The tactic is simple. You can check out the website and upload the image available on your desktop.
Then, hit the search button to find the relevant images. The tool will display the relevant results across social media, using the hashing algorithm to perform the reverse image search.
Here's how you can use Tineye image reverse search for Instagram:
Open your browser and visit https://tineye.com/
Upload or paste the URL of the image into the search bar
Hit the search icon to show a list of possible links to the Instagram profile
ii. Social Catfish
Social catfish is a photo search engine that helps you find the images of a person uploaded on different social sites. It's especially useful for those who have their accounts on multiple social media sites.
They must also have the photos published on their social media profile so that the reverse image tools can find their accounts through the uploaded image.
As earlier mentioned, Instagram does not have a straightforward reverse feature. You have to use third-party services to find the target user along with the sources.
Here's how you can Social Catfish image reverse search for Instagram:
Open your browser and navigate to https://socialcatfish.com/reverse-image-search/
Click on Browse and Upload Here to add the target's image
Then click on search once you have uploaded the image
The tool will deep scan through the web for a few minutes and give you the possible match score
Proceed to click on "Yes I Understand" to reveal the links to the Instagram profile and username.
See Also: How To See Someone's Recent Followers On Instagram
Conclusion
There are many ways to find someone on Instagram by photo. Following this guide on Instagram Image search, you will be able to reverse image search Instagram photos.
I hope that you can now search for an Instagram account by image.
Also Read: