Most tech jobs require coding skills, but there are some that don't.
These are usually higher-level positions and can include things like marketing, product management, and operations.
Some people think that all tech jobs require coding skills. However, there are many different roles in tech that don't involve coding.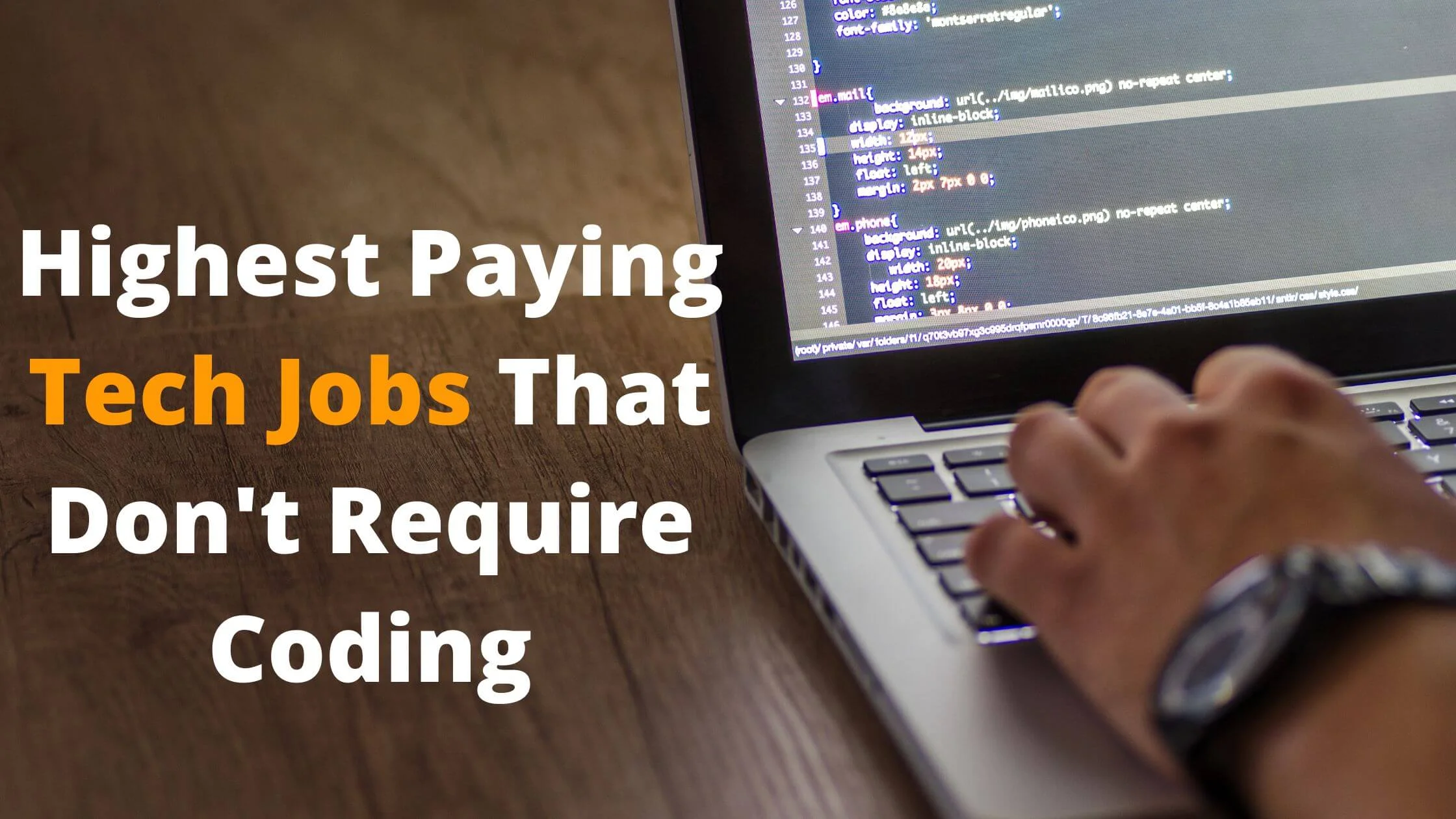 In this article, we will analyze the lists of the highest paying tech jobs that don't require coding and how you can get them.
The Top 15 High Paying Tech Jobs That Don't Require Coding
In this section, we will review the highest paying tech jobs that don't require coding, their average salaries, and a brief overview of their job roles and responsibilities:
Development Operations Manager
Average Salary (Yearly): $47,698
The Development Operations Manager is charged with overseeing and streamlining organizational development processes to boost financial earnings.
The desired expert directly interacts with major stakeholders, including members of staff, the board of directors, financial backers, affiliates, and consultants.
Development operations managers may also be required to handle the day-to-day operational processes of their company's development initiatives.
This might include things like making sure that all required permits are obtained, collaborating with contractors to acquire materials, and ensuring that contract workers are compensated in a prompt manner.
Project Manager
Average Salary (Yearly): $77,288
A Project Manager is responsible for managing projects from inception to completion.
The PM is responsible for ensuring that all aspects of the project are completed according to the project plan and budget.
They must be able to manage multiple projects simultaneously and handle any unexpected issues that arise.
The core of a project manager's responsibility is organization. They need to be able to communicate with all your stakeholders, customers and internal teams.
IT Manager
Average Salary (Yearly): $90,655
An IT Manager manages a team of technical experts.
He oversees everything from managing software licenses to ensuring security and planning for future growth.
It's a challenging and rewarding career path, but it's also a job that requires a lot of technical knowledge.
They are responsible for managing multiple systems and networks as well as the security and uptime of your company's servers.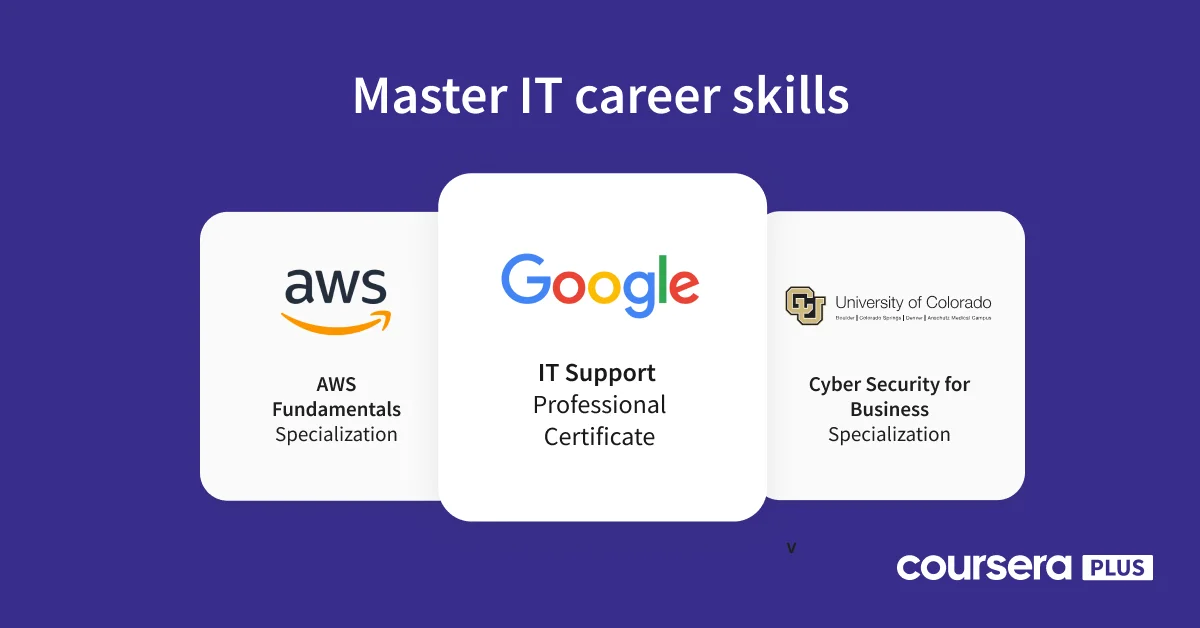 Scrum Master
Average earning (Yearly): $103,798
A Scrum Master is the person who keeps the project on track and ensures the team is fully engaged and working together as one.
They act as a facilitator, keeping everyone focused on the task at hand and ensuring there are no bottlenecks or distractions in the process.
They are the backbone of the Scrum Team and play a vital role in ensuring that the product being built is delivered on time.
To thrive in this role, you must be familiar with Scrum methods and Agile principles, which usually require certification.
An excellent Scrum Master, has great leadership skills and the ability to motivate others.
Software Tester
Average earning (Yearly): $91,923
A software tester is someone who tests software products by using specific tools and techniques.
The software tester's job is to ensure that a product is error-free, meets the requirements, and works correctly.
They are employed by software companies, testing agencies, and developers to test applications and software for bugs.
To thrive in this role, good communication skill is essential as software testers must report their findings and recommend possible ways to fix errors.
Other skills of a good software tester include automation, security and APIs as well as sound knowledge of database queries.
Data Engineer
Average earning (Yearly): $136,443
Data engineering is the process of creating and improving frameworks for gathering, recording and interpreting data sets.
It is a wide-ranging profession that has utility in almost all business sectors. 
Businesses have the capacity to gather a large volume of data, and it is important they hire competent people and tools to make sure that it is in functional condition whenever it gets to data analysts and scientists.
This is why businesses seek the services of data engineers. 
Data engineers engage in diverse projects to design structures that gather, handle and analyze unprocessed data into actionable data with practical value.
Their goal is to unravel data for businesses to monitor, streamline and boost their performance. 
Product Owner
Average earning (Yearly): $106,036
The primary role of a product owner is to oversee the product development process.
This involves gathering and analyzing customer needs, and then developing software or tools that meet those needs.
Also, they are able to pitch product ideas to the executive team based on their findings.
Good product owners manage design and development, optimize goals and tasks to fit evolving objectives, business climate or trends, and prioritize backlogs.
Some of the skills needed to excel in this role include leadership skills, fluency in Agile, Scrum and user-centric design.
Business Systems Analyst
Average Salary (Yearly): $48,950
Business Systems Analysts (also referred to as system analysts or computer systems analysts) are computer technology experts who collect and review system-related information about businesses to figure out where enhancements or updates are needed.
Business systems analysts are essentially technically adept, data-driven, methodological and supportive logical thinkers who assist in assessing the challenges of businesses.
Also, they create sustainable strategies for problem rectification and assist businesses with solutions in a cost-efficient and satisfactory manner. 
Software Sales Rep
Average Salary (Yearly): $149,715
As a software sales rep, you are often the person responsible for selling your company's products to customers.
You are in charge of selling the software to your customer, building rapport with them, and helping them understand what your product does and why it should be used in their business.
You are expected to be knowledgeable about your product, your company, and your customer base.
To thrive in this role, you must have excellent relationship-building skills, sales skills, product knowledge, communication and objection handling skills.
Application Analyst
Average Salary (Yearly): $79,091
The application analysts (also referred to as application systems analysts or application support analysts) are computer technology specialists who oversee and handle the apps and software of businesses. 
They are highly important members of an organization's IT staff and ensure that the system works properly, and users can get access to the data they want reliably and quickly.
SEO Specialist
Average Salary (Yearly): $54,534 
Search Engine Optimization (SEO) is the technique of boosting the visibility of a web page in search engine result pages (SERP) – commonly referred to as "organic" traffic.
It is an arm of digital marketing and a great way to get visitors to your website.
As an SEO specialist, you're responsible for making sure that a website ranks well on SERP.
To good SEO specialist must have a sound knowledge of on-page SEO, off-page SEO, technical SEO and content writing.
Cloud Engineer
Average Salary (Yearly): $121,032
As a Cloud Engineer, your role is to make plans, design, execute, manage and maintain cloud-based systems and applications for an organisation.
The role also involves setting up support systems to store cloud infrastructures safe and implement efficient disaster recovery techniques to avoid data losses during unforeseen incidents.
An excellent understanding of software development, scripting languages and IT infrastructure is required to succeed in this role.
It is important to have a sound experience with at least any of the major cloud service providers such as Microsoft Azure, Amazon Web Services (AWS) and Google Cloud Platform.
To thrive in this role, you must have a broad understanding of IT architecture, software development, and scripting languages.
Enterprise Architect 
Average Salary (Yearly): $142,692
An enterprise architect caters for businesses through servicing, maintaining and even managing computer networks, communication systems and services.
Most of the time, they are involved in monitoring, optimizing and streamlining enterprise services, hardware and software.
Furthermore, they also stay current with the most recent technological advancements and designs and are on the lookout for products, services and applications that can ease business activities. 
Enterprise architects are strategic thinkers because they have to determine which systems have to be upgraded or optimized and what business tools have to be done away with and which applications or products will facilitate business activities across every division.
Solutions Engineer
Average Salary (Yearly): $107,273
A solutions engineer is a sales representative who utilizes advanced technical expertise to market software products to customers.
Solutions engineers work with other marketing team members to demonstrate products to customers and respond to any technical inquiries they might have.
They also establish strong relationships with customers to understand the hurdles they're experiencing and incorporate optimizations and updates based on those needs.
Solutions engineers mainly optimize and upgrade business systems, products or applications.
They might also have to pay visits to potential customers to demonstrate the efficacy of their products and how it adds value to the needs of their business.
They also regularly attend symposiums and conferences to offer demos of the product to people in attendance.
Technical Writer
Average Salary (Yearly): $74,650 
Technical Writing is one of the most in-demand skills in today's job market.
It's a growing industry and there's a good chance you're already working on a technical project and need someone who can translate that into a compelling story.
As a technical writer, you'll have to be able to explain complex ideas and concepts to a lay audience. You'll have to convey information clearly and concisely so people understand exactly what you're talking about.
5 Steps to Getting Most Lucrative Tech Jobs That Don't Require Coding 
To engage in any work outside of your nationality, you will be required to get a work visa or permit.
However, this does not hold for remote jobs.
Confirm Your Eligibility
Before sending out an application for a tech job, make sure you satisfy the eligibility criteria specified by the job description.
Search and Apply for a Tech Job
The next step is to search and make an application for the tech job. You can submit your resume/CV to companies looking for techies on websites like Workopolis, CareerBuilder, LinkedIn, Eluta, Glassdoor and Monster. 
Apply and Receive your Work Permit
If you have been offered a tech job in USA or any other location requiring you to relocate, you have to apply for a work permit. It's a fairly easy process.
If you need help with this process, you can contact a licensed Immigration advisor.
Enjoy Life as a Techie
There are a few things as exciting as working in the Tech sector. It's a big opportunity for anyone. Migrating to another location for work can be a big leap in your career path.
If it is your dream to work in the tech industry in USA, UK, Canada or any other location don't delay any further. Begin the process today!
High Paying Tech Jobs That Don't Require Coding FAQs
While the tech world is filled with jobs that require a coding background, there are plenty of other positions that don't.
One of those is a technical writer. Writing content is the backbone of any business, and if you want to succeed, you're going to have to learn how to write good content.
Web Analytics Specialist.
Data Analyst.
SEO Specialist.
Growth Hacker.
Software Quality Testers.
Enterprise Software Sales.
User Experience Designing.
User Interface (UI Designer).
Can I get into Google without coding?
Yes, you can get into Google without coding. While there are plenty of ways to get into Google, some are easier than others.
There are non coding jobs at Google that you can apply for such as Data Analyst, SEO Specialist, Growth Hacker etc.
Conclusion
Tech has become an integral part of our lives. Everyone from kids to retirees are using the internet and the web.
As technology advances, more jobs are being created for people who specialize in different aspects of technology.
This has motivated many tech businesses to hire skilled applicants. This article explored 10 of the highest paying tech jobs that require no coding.
Also Read: