Canada is becoming a technologically-driven country, which has led to the creation of over a million new jobs.
Many tech jobs in Canada are high-paying, with an annual wage of CA$51,478.
The key to treading a successful career path in the tech industry is to choose a tech job that is in-demand, financially rewarding and has growth opportunities.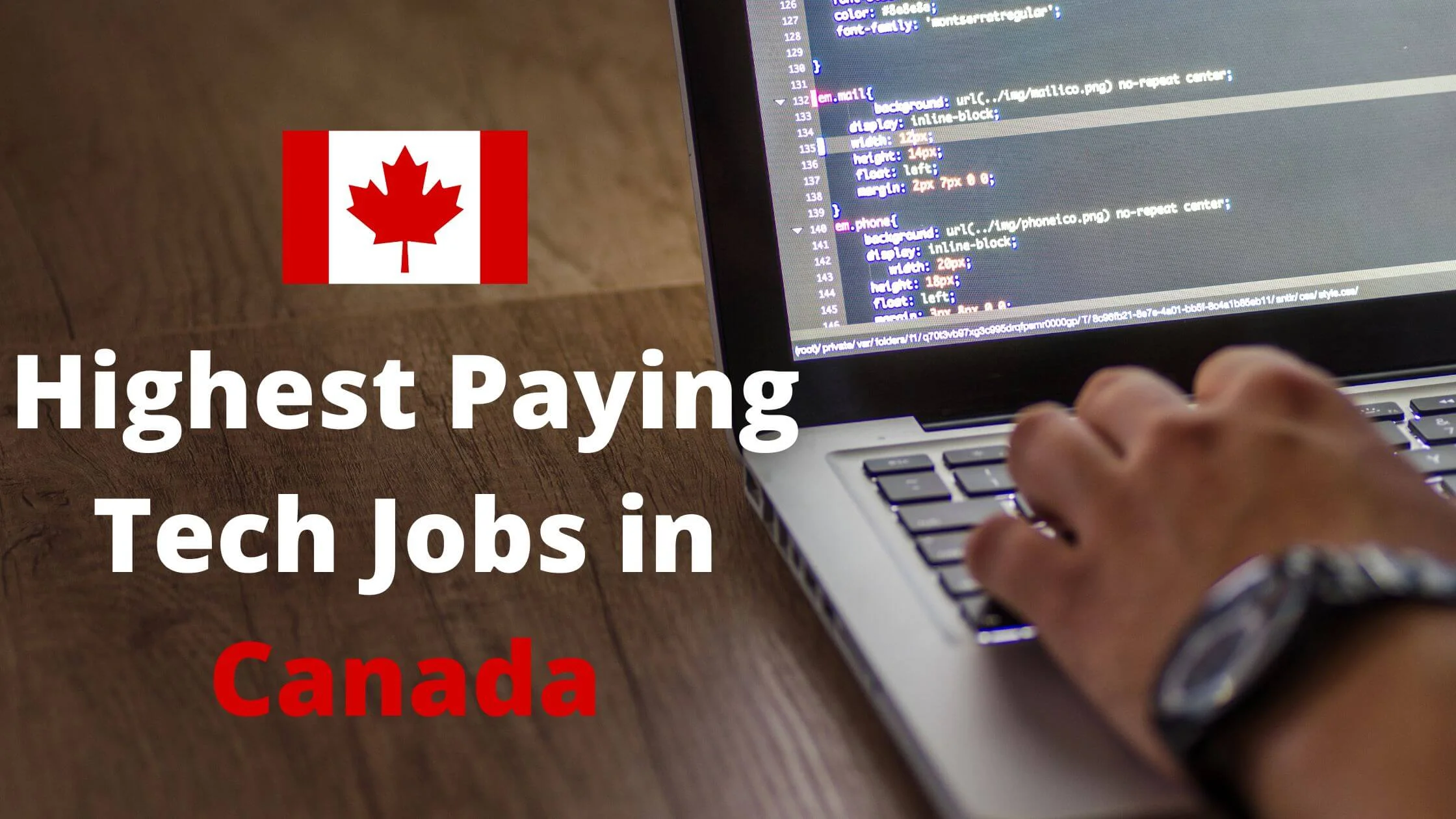 In this article, we will analyze the highest-paying job roles in tech so that you can make an informed career decision.
See Also: 15 Highest Paying Tech Jobs That Don't Require Coding
The Top 10 Highest Paying Technology Careers in Canada
In this section, we will analyze the highest paying tech jobs in Canada, their average earnings, and a brief overview of their roles and responsibilities:
Development Operations Manager
Average earning (Yearly): $129,124
The Development Operations Manager is charged with overseeing and streamlining organizational development processes to boost financial earnings.
The desired expert directly interacts with major stakeholders, including members of staff, the board of directors, financial backers, affiliates, and consultants.
Development operations managers may also be required to handle the day-to-day operational processes of their company's development initiatives.
This might include things like making sure that all required permits are obtained, collaborating with contractors to acquire materials, and ensuring that contract workers are compensated in a prompt manner.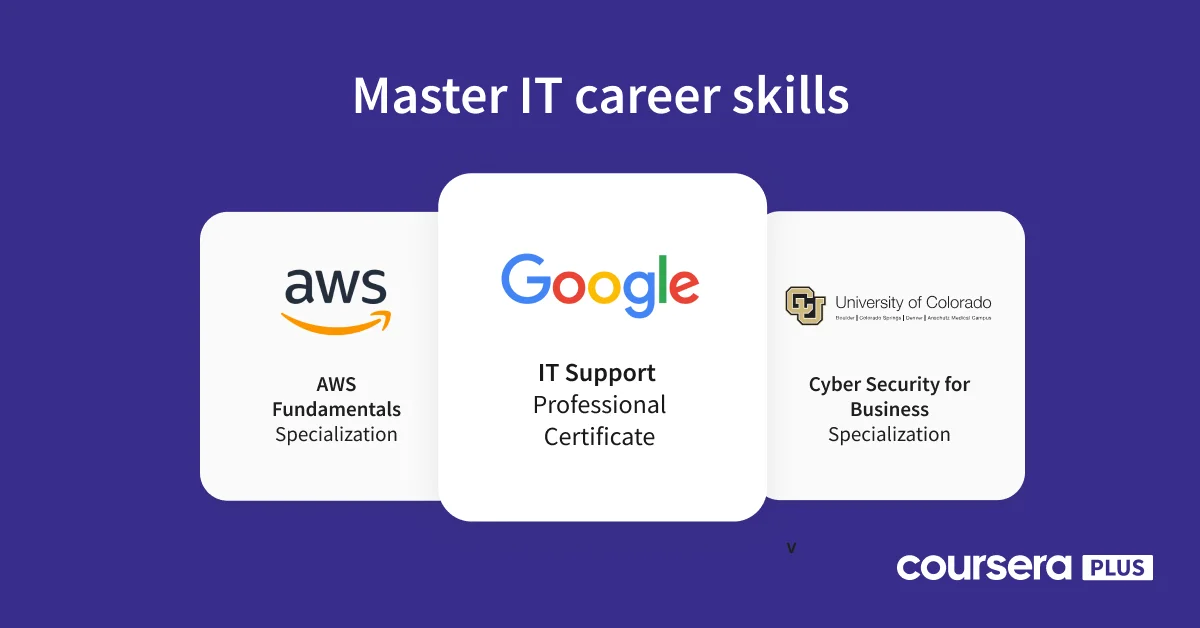 Software Architect
Average earning (Yearly): $113,067
Software architects are programmers and supervisors of entire computer platforms and software applications.
They assist companies and organizations of all kinds design different technology solutions for their specific needs.
They design systems and write code in order to rectify challenging business challenges that surface within the IT unit of a big corporation.
Software architects will identify and fix computer, software and application problems to seek remedies which will work with the latest computer applications.
They may implement policies and offer guidance to software developers, coders and others to apply the fixes and targets developed by the software architect.
Site Reliability Engineer
Average earning (Yearly): $109,971
A site reliability engineer blurs the dividing line between IT administration and development by handling the projects generally done by operations.
Instead, such projects are given to these professionals who use automation technologies to fix issues by developing scalable and efficient software products.
Site reliability engineering revolves around standardization and automation, particularly as technological structures transition to the cloud.
For this reason, they have foundational knowledge or expertise in system operations or software engineering. 
Data Engineer
Average earning (Yearly): $108,914
Data engineering is the process of creating and improving frameworks for gathering, recording and interpreting data sets.
It is a wide-ranging profession that has utility in almost all business sectors. 
Businesses have the capacity to gather a large volume of data, and it is important they hire competent people and tools to make sure that it is in functional condition whenever it gets to data analysts and scientists.
This is why businesses seek the services of data engineers. 
Data engineers engage in diverse projects to design structures that gather, handle and analyze unprocessed data into actionable data with practical value.
Their goal is to unravel data for businesses to monitor, streamline and boost their performance. 
Enterprise Architect 
Average earning (Yearly): $108,914
An enterprise architect caters for businesses through servicing, maintaining and even managing computer networks, communication systems and services.
Most of the time, they are involved in monitoring, optimizing and streamlining enterprise services, hardware and software.
Furthermore, they also stay current with the most recent technological advancements and designs and are on the lookout for products, services and applications that can ease business activities. 
Enterprise architects are strategic thinkers because they have to determine which systems have to be upgraded or optimized and what business tools have to be done away with and which applications or products will facilitate business activities across every division.
Business Systems Analyst
Average earning (Yearly): $71,716
Business Systems Analysts (also referred to as system analysts or computer systems analysts) are computer technology experts who collect and review system-related information about businesses to figure out where enhancements or updates are needed.
Business systems analysts are essentially technically adept, data-driven, methodological and supportive logical thinkers who assist in assessing the challenges of businesses.
Also, they create sustainable strategies for problem rectification and assisting businesses with solutions in a cost-efficient and satisfactory manner. 
Application Analyst
Average earning (Yearly): $70,883
The application analysts (also referred to as application systems analysts or application support analysts) are computer technology specialists who oversee and handle the apps and software of businesses. 
They are highly important members of an organization's IT staff and ensure that the system works properly, and users can get access to the data they want reliably and quickly.
Software Engineer
Average earning (Yearly): $75,037
Software engineers are computer programming experts who utilize their understanding of engineering concepts and coding to develop software platforms and solutions, design PC games and operate web-based infrastructure. 
It is a rapidly growing profession, as the United States Department of Labor has estimated a 21% growth in this job field in the next six years. 
Deep Learning Engineer
Average earning (Yearly): $75,545 per year
A deep learning engineer utilizes the machine learning and methodologies devised by the researchers and applies them to real-life challenges, which ultimately develop solutions.
Deep learning engineers are highly multifunctional individuals.
Their ability to blend engineering and scientific techniques lets them execute numerous AI development plans and implementation tasks.
They collaborate well with data scientists and modellers who concentrate on interpreting statistical information into relevant business reports.
They also work with software engineers who create the systems and mechanisms that enhance the productivity of the tasks.
They seek to create software systems that replicate the way the brain works and self-learning machines by designing neural network models identical to the structure of the human brain.
These tech professionals work on projects such as mechatronics, self-driving automobiles, and biometric data.
Solutions Engineer
Average earning (Yearly): $76,175 year
A solutions engineer is a sales representative who utilizes advanced technical expertise to market software products to customers.
Solutions engineers work with other marketing team members to demonstrate products to customers and respond to any technical inquiries they might have.
They also establish strong relationships with customers to understand the hurdles they're experiencing and incorporate optimizations and updates based on those needs.
Solutions engineers mainly optimize and upgrade business systems, products or applications.
They might also have to pay visits to potential customers to demonstrate the efficacy of their products and how it adds value to the needs of their business.
They also regularly attend symposiums and conferences to offer demos of the product to people in attendance.
5 Steps to Clinching One of Canada's Most Lucrative Tech Jobs
To engage in any work in Canada, you will most likely need a Canadian work visa or permit.
Confirm Your Eligibility
Before sending out an application for a Canadian job, make sure you satisfy the eligibility criteria specified by Canadian immigration laws. 
Search and Apply for a Tech Job
The next step is to search and make an application for the tech job. You can submit your resume/CV to companies looking for techies on websites like Workopolis, CareerBuilder, LinkedIn, Eluta, Glassdoor and Monster. 
Apply and Receive your Canadian Work Permit
If you have been offered a tech job in Canada, you have to apply for a work permit. It's a fairly easy process.
If you need help with this process, you can contact a licensed Canadian immigration advisor.
Enjoy Life as a Canadian Techie
There are a few things as exciting as working in the Canadian Tech sector. It's a big opportunity for anyone. Migrating to Canada can be a big leap in your career path.
If it is your dream to work in the tech industry in Canada, don't delay any further. Begin the process today!
Highest Paying Tech Jobs in Canada FAQs
Which jobs are the most lucrative in Canada?
Here is a list of the most lucrative jobs in Canada:
Heart Surgeon. 

Anesthetist.

Psychotherapist.

General practitioner.

Surgeon.

Dentist.
Which Canadian state has the most tech jobs?
Toronto, Ontario

Ottawa, Ontario=

Vancouver, British Columbia

Kitchener-Waterloo, Ontario

Montreal, Québec province

Calgary, Alberta 

Victoria, British Columbia
Which IT skills are most sought after in Canada?
Information systems (58%) and computer programming (57%), followed by mathematics and predictive analysis (52% each), are the skills that are most in demand.
The following talents are in high demand: cognitive technology (47%), information security (46%), software solutions (39%) and specialized crafts (36%)
Which businesses offer the highest remuneration in Canada?
Royal Bank of Canada- $133,000

SAP SE- $115,000 

Amazon.com, Inc $111,000

Shopify Inc- $106,000 

Microsoft Corporation- $137,000

Arista Networks $130,000 
Conclusion
Canada's tech industry has more than 1.5 million workers. Canada also ranks as one of the best countries in digital innovation as the country plays host to over 90,000 new startups yearly.
For this reason, there is a huge demand for tech professionals from other parts of the world as the country lacks the local workforce to fill the vacancies.
This has motivated many tech businesses in Canada to hire skilled foreign applicants. This article explored 10 of the highest-paying tech jobs in Canada. 
Also Read: