Getting a digital marketing job can seem like a herculean task, particularly when you lack the professional experience to back up your skills.
Engaging in job websites, forums, LinkedIn posts, news sites etc, you will discover lots of candidates complain about how digital marketers with no experience are handicapped in this highly competitive job market.
"You need the experience to get a job and you need the job to get the experience." This is always not the case.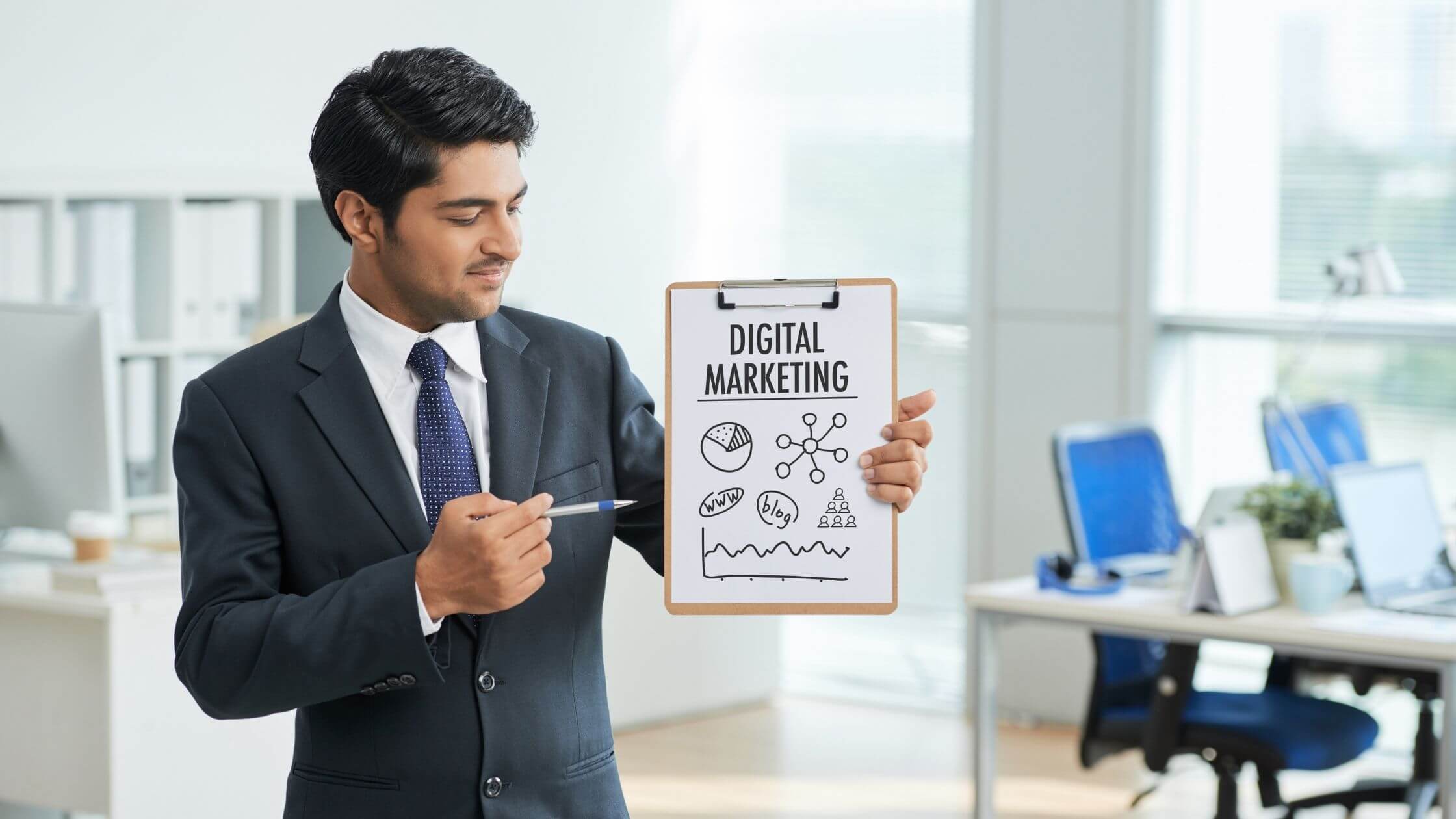 I have engaged with lots of people who have landed their dream jobs at blue-chip companies with very little or no professional experience.
The best part of the digital marketing industry is that it is constantly evolving.
Perhaps to remain relevant with the accelerating pace of digital marketing and the changing ways businesses are now done, you have to be on top of your game.
There are more digital marketing skills gap now than it was a decade ago.
Hence the need to seek advanced college degrees, and acquire the top job skills employers want through some of the digital marketing agencies with a track record of success.
10 years from now, 9 out of 10 jobs will require digital skills.
Are you thinking about how to acquire digital marketing skills without enrolling for a college degree? You can teach yourself these skills.
Some of the high-demand skills such as Conversion rate optimization, Programmatic ad buying, how to run effective Facebook ads, search engine optimization, and maximizing influencer marketing are not converted in the curriculum.
However, having a career path in any of these fields can get you a six-figure job with little professional experience.
"Your next golden opportunity lies in your skill gap and abilities!"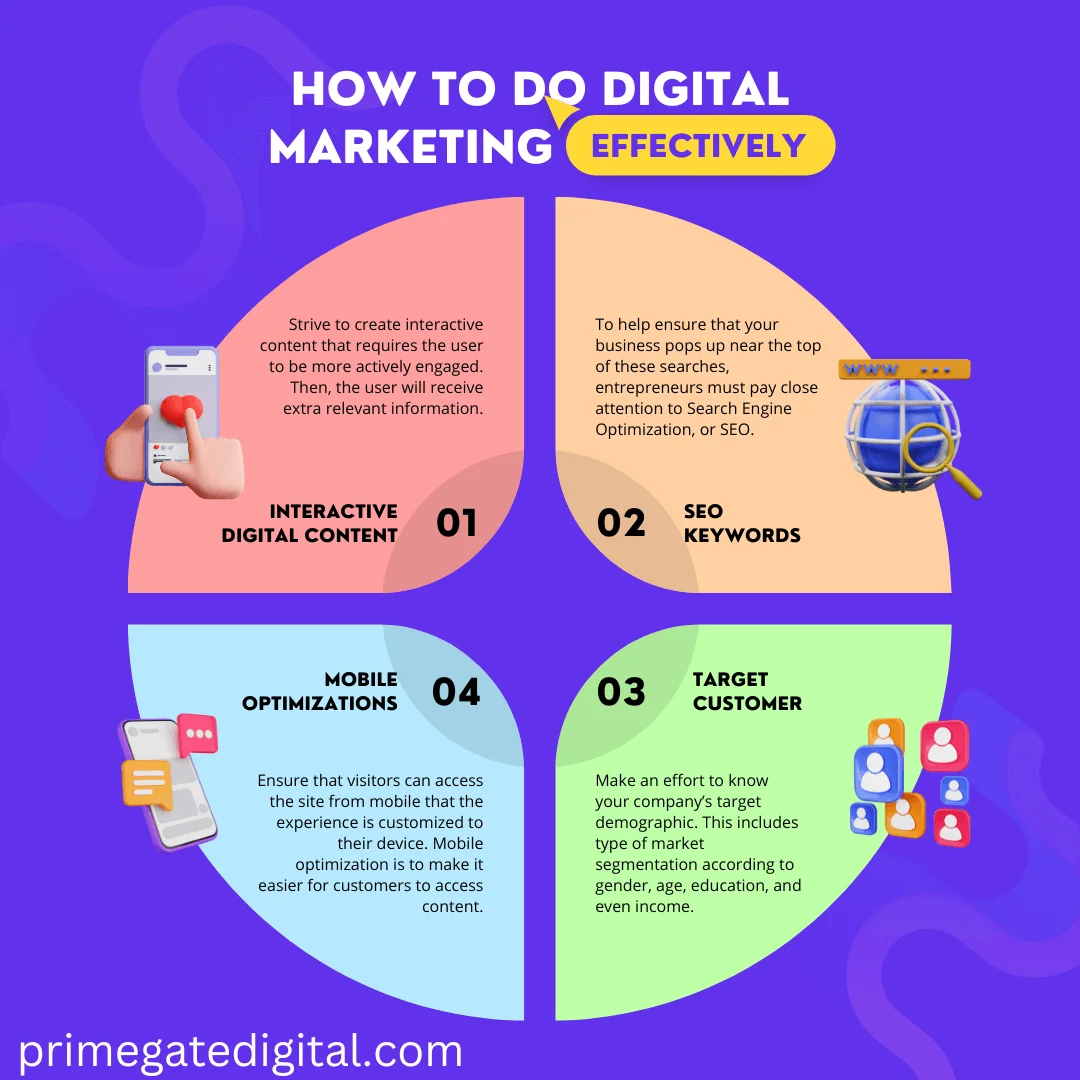 How to Get Digital Marketing Jobs With No Experience 
How do you equip yourself with a digital marketing skill that prepares you to get digital marketing jobs and ascend the ladder of the corporate world?
I did so in 2016 when I transitioned from sales to full-time digital marketing specialist, and I've shared the steps I took to get there and how you can get there too.
Without further ado, here are the ways on how to get digital marketing jobs with no experience.
See Also: How to Become a UI/UX Designer With No Experience
1. Become Confident in Your Digital Marketing Skills
Since you are starting out your digital marketing career, you can easily get discouraged looking at your peers and others with years of experience, more certifications, better degrees, more connections, and relevant internships.
Don't let this fear get a grip on you. There are millions of digital marketing jobs and opportunities out there, and realizing this is the very first step to becoming successful. No matter your level of experience, step out in confidence.
The energy you exude with your personality and communication skills is better than any college degree, professional experience and excellent internship.
Certainly, there are lots of companies out there seeking hard skills and special knowledge acquired through professional training, but soft skill is far more significant.
The top attributes of success at most fortune 500 companies are soft skills.
This includes but is not limited to communication skills, emotional intelligence, critical and problem-solving skill, listening skill, empathy etc.
Digital marketing recruiters are seeking just not someone who is able to do the job but also has a great personality. These two basic attributes can assure the hiring managers that you are the best fit for the job.
To get an entry-level job in digital marketing, ensure that you have great communication with your hiring manager, have a well-organized CV and show confidence.
It is really that simple.
Again, don't give up after the first few trials, keep on trying and attending more interviews, the next big thing in your digital marketing career might just be the next interview.
Always keep your confidence level high.
See Also: Top 30 Best Digital Marketing Certifications Worth Your Money
2. Have a Defined Digital Marketing Career Path
At this stage, you have made the decision to start a career in digital marketing. However, before starting this journey, it is critical to know exactly what you desire out of your career.
To decipher what you want out of your digital marketing career, ask yourself the following questions:
What am I passionate about?
What skill do I have?
Am I more productive working alone or partnering with others?
What is my strength in digital marketing?
Am I a creative or analytical person?
Where do I see myself in the next 5 years?
Digital marketing is really broad with each of its disciplines having its own defined career path.
To get the best out of your digital marketing career, it is advisable to apply for your first job that matches your interest and strength.
The most common entry-level digital marketing job is a Digital Marketing Associate, which is one who assists with content marketing, paid search, conversion rate optimization (CRO), social media marketing, search engine optimization (SEO), and more.
There are different skill sets required to be successful in this role. Accepting a Digital Marketing Associate role is an excellent way to begin your career. It will allow you to acquire hands-on experience on the job and help you rise really fast in your career path.
Another Secret: Focus on 2-3 high-paying specialized disciplines to help you become an expert in that field and increase your earning potential with a few years of experience.
Here are the lists of high demand digital marketing skills and the required tools you should get conversant with to master them.
You can also Google each of these disciplines and make your decision on the most interesting one to you.
Digital Analytics – Google Analytics, Optimizely, Adobe Analytics
Content Marketing – WordPress, RankMath, Yoast SEO, plug-in, Hootsuite
Search Engine Marketing (SEM) – Google AdWords, Bing Ads
Web Development – WordPress, Shopify, Magento, Drupal, Joomla
Search Engine Optimization (SEO) – Moz, SEM Rush, Ahrefs, Google Search Console, Ubbersuggest
Email Marketing – Mailchimp, Active Campaign, Constant Contact, AWeber, GetResponse
Marketing Automation – Marketo, Bronto, Pardot,
Conversion Rate Optimization (CRO) – Optimizely, Facebook Pixel, Google Tag Manager, Craft
Social Media Marketing – Facebook Ads, TikTok Ads, LinkedIn Ads, Twitter Ads, Instagram Ads, Hootsuite
Affiliate Marketing – CJ Affiliate, JvZoo, Impact Radius, ClickBank
Project Management – JIRA, Timeforce, Slack, Basecamp, Trello
Lastly, ensure to include the list, Microsoft Powerpoint, Excel, and Word as they are still very important to any digital marketing job.
See Also: Digital Marketing: 20 Things You Should Know as a Beginner
3. Learn the Fundamentals with Digital Marketing Courses
As you have decided on the 2-3 digital marketing skills to add to your portfolio, the next is to start learning.
The best part of digital marketing is that there are countless free online certifications that will make your résumé look really great. In addition to the free certification courses, there are over 6300+ digital marketing courses on LinkedIn Learning, 2200+ on Coursera, and 5600+ on Udemy alone.
Here are some of my favorite and best digital marketing courses that you should acquire to improve your digital marketing skill. Kindly note that I have personally taken these courses and they helped me land my first digital marketing job.
Free Digital Marketing Course to Acquire
Google Academy for Ads (free certification). If you want to know the #1 course that helped me land my first job back in 2016, this is it. Google's free digital marketing training helps you to learn Pay-Per-Click (PPC) advertising on Google Search Ads, Display as well as Shopping Ads.
After passing the exam, you will be offered a globally recognized certificate that you can add to your résumé and LinkedIn profile.
Please note that most entry-level digital marketing jobs take this certification as a prerequisite.
Facebook Blueprint (free course, but paid certification). This course offers advanced-level skillset in creating effective Facebook and Instagram Advertising.
With the Facebook Blueprint, you will get to learn Facebook and Instagram advertising; including how to use the ads manager, set up a Facebook pixel, create catalog, set up conversion API, aggregated event measurement and more.
This course is a MUST if you are seeking to become a social media marketer.
Google Analytics Academy (free certification). Understanding Google Analytics is a fundamental requirement by most hiring managers and might not consider you without this skill.
Google Analytics training teaches both beginners and intermediate users how to use web analytics and smart data tracking tools to grow an online business.
Data analysis is the powerhouse of digital marketing; you can't make accurate marketing decisions without an in-depth understanding of user behavior. This course is highly recommended.
HubSpot Inbound Marketing (free certification). There is no better free course out there that teaches you how to attract customers, nurture leads, create high-converting landing pages, write irresistible calls-to-action (CTA) as well as grow your audience through informed user behavior.
This certification is also recognized globally by hiring managers and is required for entry-level digital marketers.
Bing Ads Accreditation (free certification). Just like the Google ads certification course, the Bing course is highly relevant. You will understand this better if you become a Search Engine Optimization (SEO) Specialist.
Though, this search engine is forgotten most times, acquiring this certification will help you stand out when applying for an SEO marketing role in this competitive job market.
Hootsuite Academy (free certification). Hootsuite offers you the opportunity to earn industry-recognized social media certifications that will help you stand tall when applying for social media marketing jobs.
This free course teaches you how to engage with your audience, schedule posts, partner on content, and improve your online business presence.
This list of digital marketing courses is endless, however going through these courses, you should be able to decide on the next certification to add to your CV and wow your next hiring manager.
Being certified in these courses does not only show expertise but the will to learn and grow which is a very important characteristic that hiring managers seek in job applicants.
See Also: 25 Best Instagram Audit Tools to profile Your Account
4. Become a Digital Marketing Freelancer
One of the best ways to gain experience in digital marketing is through freelancing.  It is an opportunity to put to practice the knowledge and skill you've acquired in digital marketing before applying for your first professional digital marketing job.
As a beginner, it is advisable to focus on helping businesses grow online and acquiring relevant experience in the process than the money at this stage. You can even offer freebies.
Do you know any businesses in your community that you could help with digital marketing? Over 90% of SMBs aren't versed when it comes to digital marketing and you could help them with your newly acquired digital skill.
Perhaps you have a relative that has a supermarket and no social media presence. You can create Facebook and Instagram pages for them and set them up for Facebook Ads
By offering help to SMBs, you are tracking valuable metrics, gaining experience and building your digital marketing portfolio.
Through this, you can get a referral that is willing to pay you for your services.
Jump on freelance websites like Fiverr and create a freelancer account.
Firstly, set up your profile but showcase your portfolio of work professional done free of cost. This will help build brand credibility and attract more interest in your services. Ensure that your freelance rate is competitive with the market.
Also, be sure to populate your portfolio with the awesome certifications you have in Google Ads, Analytics, Facebook etc.
Lastly, improve your personal brand by networking with other freelancers and pitching your digital marketing services to those looking for your services. The more project you complete, the stronger your portfolio will become.
Once you have acquired these experiences that are a big addition to your résumé, you are set to land your first "official" digital marketing job.
See Also: How to Recover a Hacked Facebook Account Really Fast
5. Equip Yourself for your First Digital Marketing Interview
Now that you have earned your digital marketing certification, and gained experience by helping your connection build their business online and also become a freelance, you're ready for success.
Get ready for your first digital marketing interview.
Don't miss the next opportunity by failing to plan.
Digital Marketing Job Interview Tips
Here's how to get digital marketing jobs following proven job interview tips:
i. Get to understand the company deeper.
To show that you have done your homework, make sure to understand the company's history, core values, CEO and executive team as well as the current financial strength.
Additionally, you can run an audit on their digital marketing strategy and find out actionable steps to improve the strategy from day one.
ii. Balance your résumé to the role.
Your résumé is your speaking. Make sure that it stands out by highlighting your experiences and certification as it matches the role you're applying for.
Don't have a size fit all résumé.
iii. Make yourself ready with situational questions.
These are the always-asked "Tell me about what you did in response to the problem" and "Describe a time you had to" questions.
Don't just practice these, make sure to write them down as they are meant to
Make sure to write them down and practice because they're meant to break you. These questions are failed by many and nailing the answer will automatically make you stand out.
You can use the STAR technique to communicate to the interviewer the Situation, Task, Action, and Result that transpired to make sure you showcase your value and be a smart thinker.
Also, review 20 situational interview questions and how best to answer them.
iv. Be prepared for a digital marketing assessment.
The is a MUST for most hiring managers. They want to test your skills right away. Show them that you're ready by preparing beforehand.
See Also: Hootsuite Vs Buffer Vs Sprout Social – Which is Better?
6. Negotiating your Digital Marketing Job Salary
Congratulations!!! You aced the interview and the company has sent you an offer: a full-time salaried package, paid time off, 401k and more.
You're super excited to have gotten your first entry-level digital marketing job. Finally, your dreams have seen the light of day. You are already planning how to beautify your desk, what dress to put on on your first day at work, reviewing the best direction to the office, and getting along with your team members.
Take a pause for a second.
The biggest mistake you can make in your career is accepting the initial offer for your first job.
Yes, it is super amazing that a company sees you as the best fit for the role and wants your expertise, but you need to think through the offer first before getting into the business of the day.
At this stage of your career, it is very easy to see the first offer as the best offer. This is always not the case. Know your true worth.
Learn how to negotiate your salary for your job in digital marketing as it will set the foundation for your career path and how fast you can accelerate the ladder of leadership in years to come.
There are tools like Indeed Salary Estimator that shows you on average what others are earning for a similar role in your current city.
A Digital Marketer in the United States earn an average salary of $61,000 per year – You should never settle for any less than that.
Making more from the very start in your digital marketing career is very important and negotiating your salary smartly is the only way to get there.
See Also: Rank Math vs Yoast vs SEOPress – Best WordPress SEO Plugin
7. Put Digital Marketing to Work
If you diligently followed the strategies and action points stated above, congratulations! You got your first digital marketing job. and now you have all it takes to make your future count.
Don't stop learning and acquiring training and certification. As earlier stated, digital marketing is a fast-paced industry, what you knew yesterday might not be applicable today.
Always test and learn and repeat the process.
Conclusion
You have now discovered how to get digital marketing jobs with no experience. With effort and few strategy growths in your current position, you are sure to earn six figures in 3-5 years or even less.
It is exciting to see how you can go from a novice in digital marketing to becoming a specialist using this entry-level experience that you have gained helping your connections and also via freelancing.
You've just become unstoppable. Don't allow anything to stop you.
More Reading on Primegatedigital.com: To accelerate your skill and knowledge even further, check out my  21 Best High Paying Remote Jobs ($100k+) and other best ways to make money online.
Also Read: