You might have asked yourself, "What are the best high-paying remote jobs that I can get into as a college student?" This article gives actionable answers to that question.
There are a lot of lucrative top-paying remote jobs for college students that you can do now with or without any experience.

This is the best part: you don't even need to relocate to work efficiently.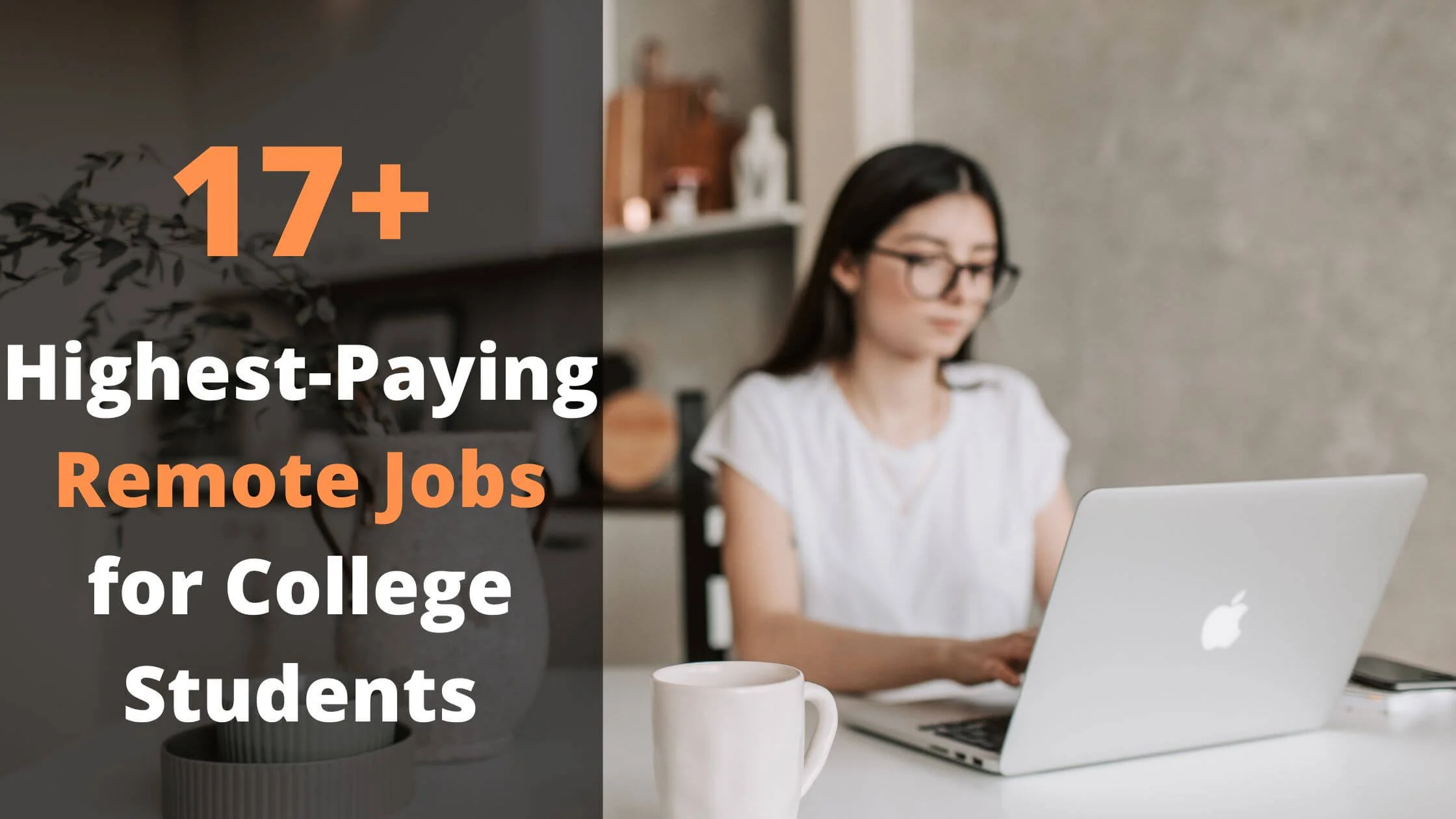 You can work from your bedroom and make 7 figures.
Isn't that attractive?
The world is moving fast past the regular 9-5 jobs. Hiring managers no longer need your physical presence in their offices.
All they need is your productivity from wherever you are.
Therefore, remote jobs are on the rise and some of them are in demand. For clarity's sake, 56% of global companies and brands allow remote work.

However, you must know that for you to land the best paying telecommute jobs as a student, you'll need to provide value to your clients.
On that note, feel free to take relevant courses on Edx, Udacity, Udemy, Coursera, and Alison.
Without further ado, let's dive in!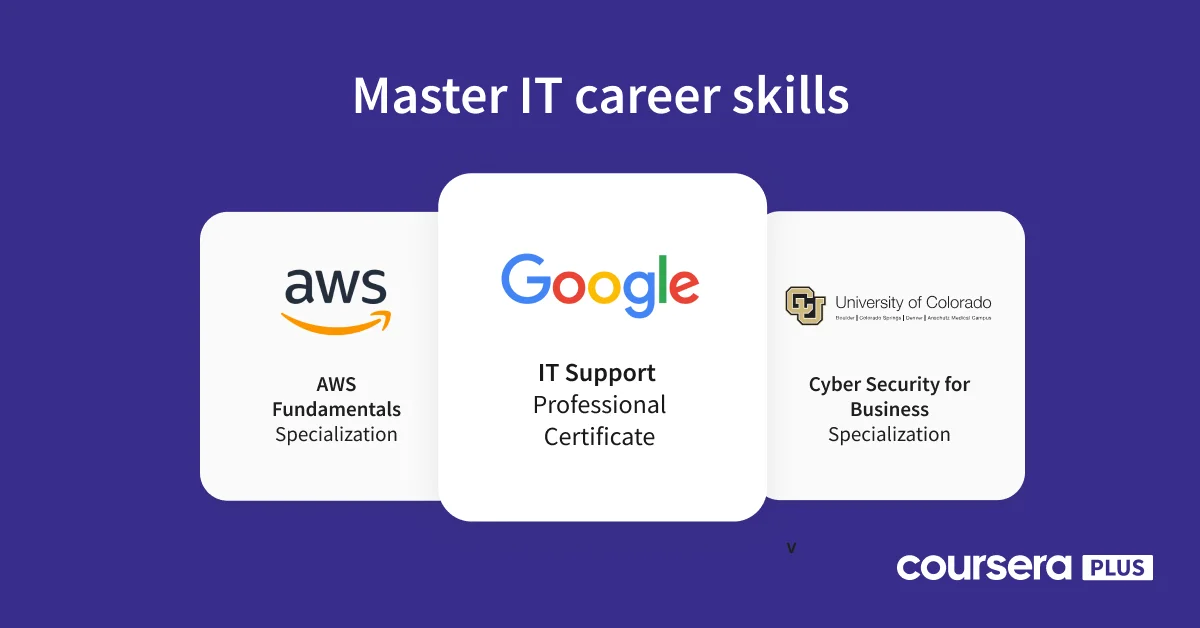 Best Paying Remote Jobs for College Students
Below are some of the remote jobs that pay 100k with little or no experience as a college student
1. Virtual Assistant
Do you think you can't do any remote job because you don't have any experience as a college student?
Then you should be happy to know about virtual assistance.
Moreover, it's the best option if you're looking for a high-paying remote job that will be a steady source of income.
The reason is that most clients love to work with someone who will get used to them and the usual projects they always delegate.
In practice, virtual assistance does not need an excessive experience from you. All it requires is your smartness, intuition, and the efficient ability to do tasks.
You might want to ask, "What are the exact things that virtual assistants do?"
They perform menial tasks for their principal. And menial tasks in the instant case vary from the need of one principal to another.
However, some of the general tasks that virtual assistants do is ensuring that their principals implement everything on their to-do list per day.
Not only that, but they are also the ones who handle correspondence (calls and emails), typing of documents, and scheduling appointments.
In short, virtual assistants do every other little task that allows their principal to face more important aspects of life. Concerning payment, an average salary earns nothing less than $2000 per month.
2. Voiceover Artist
One of the high-paying remote jobs that most college students don't always think of is voiceover.
According to ZipRecruiter, the average salary of a voiceover artist is up to $5000. What if you do that for a year? You can do the maths.
As a voiceover artist, you don't need to be present anywhere to do your job. You can do it in the comfort of your room with the necessary equipment and tools.
It's one of the options you should consider if you want work-from-home jobs as a college student.
How do you know if the voiceover is for you?
As the name sounds, voiceover is all about vocal renditions. Perhaps you like to talk and your diction is amazing, it might be for you.
Especially if you can mimic several people and characters or you can speak various accents well, voiceover might be your strength.
Can you remember those voices behind those characters in cartoons in Disney?
That's one out of a thousand options of how a voiceover artist can work.
3. Blockchain Development
Blockchain is taking over the world. It is #3 on our list of highest paying remote jobs for college students which pays 6 figures.
People are doing almost everything on the blockchain.
Day after day, people are creating different cryptocurrency and NFT projects. And many are still going to keep creating.
Can you now see that Blockchain development is one of the most in-demand skills?
This is the perfect option for you if you have a passion for how people develop cryptocurrencies or non-fungible tokens.
Or you're curious about where would suit you in the tech ecosystem.
What blockchain developers do is mapping and implementation of architecture, cryptography, and smart contracts. They carry out these technical instructions in codes.
Before you jump into this line, you should know basic programming languages like JavaScript and Python.
Because blockchain development is an advancement of these primary languages – for instance, solidity.
Blockchain is one of the top-paying remote jobs because you don't need to have a physical presence where you work. All they need is your output, expertise, and efficiency.
It's important to also note that an entry-level blockchain developer earns nothing less than $120,000 per year.
4. Data Entry
Some might have said that data entry is, not, after all, a robust remote job that pays well. But that's flat wrong.
When you have multiple clients, you'll marvel at your account balance.
Data entry is remote work that doesn't require excessive intelligence, skill, or expertise from you. And it's one of the jobs anyone, who wants to break into the digital economy, can do.
What does a data entry role entail?
Data entry is all about inputting raw pieces of information into a company's database. It's a boring job to top officials because it requires one-by-one dealing with pieces of information.
For instance, if a company has 3,000 employees and they need their date of birth, current salary, first name, and last name.
The person in the data entry role will input these values.
5. Social Media Management
Social media is the crux of our individual lives. We spend a large portion of our time moving from Twitter, Instagram, WhatsApp, Reddit, and LinkedIn.
Brands have understood this essential part of our lives and are using it to meet their marketing needs.
That's the reason you'll notice that every brand, whether big or small, always has a social media presence.
If you're also part of the people who love to spend time on social media, why not turn it into a skill and make a job out of it?
This is the perfect job for you if you know surefire ways to get engagement, attention, and visibility for companies. Especially if you can also convert leads to buy.
You don't have formal, technical, or boring work as a social media manager. All you have to do is to map out an efficient content marketing strategy.
Then from there, you start to implement this strategy with bits of content that have to resonate with the audience and keep your company in their psychology every day. That's all.
This is the good news: you can earn salaries as much as $3000 as an entry-level manager.
6. Online Language Teacher
The more our world is integrating and becoming a village, the more people are understanding the power of being able to speak other international languages.
The reason for that is simple: several job opportunities are only open to people who can, apart from English, speak additional languages like Spanish and German.
Moreover, people who want to migrate to countries that speak probably German would be forced to learn it so that they can communicate well when they get to their destination.
This is it: there is an ever-growing market for language learning.
On that note, one of the best high-paying remote jobs college students can do is to be an online language teacher.
Don't sleep on this skill if you're well-versed in some international languages.
Moreover, market demand has shown that there is a hungry audience for local dialects too.
In short, you can teach any language you can speak online and make money. At present, online language teachers are making between $25 to $50 per hour.
If you teach for 5 hours every day, calculate what you'll have at the end of the month.
7. Transcription
You need neither a sophisticated degree nor a special skill to become a transcriptionist.
It's easy and, at the same time, a high-paying job especially at this age.
What is transcription?
It simply means typing out the words spoken in a video or audio.
Can you see?
It requires not even a pinch of creativity on your part. Only for you to just write out the speaker's words and that's all.
It's easy, isn't it?
However, you'll need some basic skills to stand out among fellow transcriptionists and to make your service top-notch. 
Foremost, you need highly sensitive ears to capture the accurate speech that a speaker is making per time.
You'll need to understand various accents so you'll flow well while transcribing.
Also, you'll have to understand the essence of putting timestamps on work. Moreso, there are now several artificial intelligence that has made transcription easier.
8. Social Media Influencer
Being a social media influencer can be one of the best paying remote jobs for you if you're a social media geek.
Besides, what makes an ideal social media influencer is the large followership and crazy level of engagement.
Each social media platform in every niche or geographical location has influencers.
No, you don't need to be an influencer on all the platforms. Pick where you love most and build your authority there.

Kim Kardashian is an Instagram influencer for beauty products. Wizkid is also the influencer for Tecno in Nigeria.
Can you use your influence on Twitter, Instagram, Tiktok, or LinkedIn to push marketing campaigns?
We recommend that you become a social media influencer if you are looking for high paying remote job ideas. There's also a juicy pay – you can earn up to $2,000 per post.
9. Graphics Designer
We can't list the high paying remote jobs around without mentioning graphics design. That would be a fundamental inadequacy.
Almost everyone needs graphic designs. Marketing campaigns are never complete without graphic designs to visualize them.
A graphics design creates logos, banners, and flyers. The reason for the creation can be for events, publicity, identity, or any other thing you can think of.
But when recruiters are hiring, they are always requesting that an ideal graphics designer be able to operate the Adobe Suite.
However, graphics design is beyond the use of the software.
It entails creativity, design thinking, and an in-depth understanding of design fundamentals.
You can start learning with Canva premium for free.
10. Digital Marketer
As long as companies, firms, brands, and startups are trying to sell more, a digital marketer will always be relevant.
Digital marketing is one of the highest-paying remote jobs and anyone who picks interest in it can make insane generational wealth.
It is the core of sales in this modern age.
Why not consider being a digital marketer as a college student if you have a knack or flair for selling on the web?
It suffices to say that this is not a job to do when you don't have technical skills or experience.
Digital marketing is a serious job that requires you to master the nitty-gritty of the game.
So, what does a digital marketer do?
Mainly, it's about running online campaigns that convert. You must know how to set targeted ads that resonate with your target audience and make them buy.
Perhaps you're looking for where to start, check out our detailed content on Top 30 Best Digital Marketing Certifications Worth Your Money.
11. Video Editor
Perhaps, video editors are one set of people that are way below market demands; unlike some other remote jobs that are content creation.
The international market does not have a lot of them. The ones who know their onions are quite a few. That's the reason some of the experienced editors around the block are making up to $80,000 a month.
Hence, it's one of the hot-cake remote roles anyone can think of.
Therefore, this question might be bubbling in your mind: what is the exact work of a video editor?
Their work is to carry out a creative media production of a raw video that the actors made on set.
In other words, their work is to cut out the unnecessary parts, add colorful effects, put soundtracks, grade the colors, and make sure that the audio production rhymes with the video.
It might look simple to read. But it's a whole lot of work. And that's why video editors are scarce and costly.
12. UI/UX Designer
UI/UX design is a lucrative and surefire high-paying remote job for college students today.
As an entry-level designer, you can start earning as much as $89,000 per annum.
In practice, User Experience and User Interface designs are two separate fields. However, contemporary designers have been merging the two.
User interface designers are concerned about content layout, grids, color, typography, design themes et cetera.
In other words, it involves making your interface beautiful and appealing.
On the other hand, user experience designers are concerned about UX, which means user research, information architecture, user flow, journey map/site map, wireframe.
That is, it involves the functionality of the interface.
We recommend that you do this if you have a flair for making complex digital products easier to use.
13. Sound Production Engineer
When we listen to some crazy jams, we often feel the artist made the entire effort of creating it.
Do you want to know the people behind the scenes?
They are sound production engineers. They are instrumental to every good sound or music that we listen to.
It suffices to note that this role is one that will be an in-demand remote role.
People are in search of quality sound engineers. 
If you know your onions, you can be making six figures every month from this role.
It's such a lucrative job that you can do from the comfort of your room.
What sound engineers do, in practice, is the brilliant mixing of the sounds in production and driving maximal creativity out of it.
14. Affiliate Marketer
Being an affiliate marketer is a high-paying remote job that can fetch you $300 every blessed day as a college student.
There are so many companies running affiliate programs and they are looking for result-driven affiliate marketers who can help them.
Perhaps you like to sell things to people or people always trust your judgment and buy what you recommend, then you're one step away from becoming a billionaire affiliate marketer.
What is the work of an affiliate marketer?
They liaise with product manufacturers to sell for them. And selling here does not mean buying and selling it to others.
Rather, it means recommending these products to the ideal target audience.
In return, affiliate marketers get what we call commissions or kickbacks. And some manufacturers pay up to 45% commission.
15. Web Programmer
A web programmer makes more than $6000 in a month. Calculate that for a year; it's a big chunk.
Web programming will be the best option for you if you're a techie or you just have flair for coding.
It's all about creating and implementing web solutions.
Of course, this has always been a remote role.
Meaning that most web programmers always work from their productivity desks in their rooms. If that's your dream work-life, read on.
However, it's important to note that you'll need an in-depth understanding of a few programming languages to excel in this role.
HTML, CSS, JavaScript, PHP, Bootstrap, flutter, Django, and a little bit of Laravel will form you into a formidable developer.
16. Remote Customer Support Representative
In New York, the average salary of a customer support rep is $5,500.
It's dawning on almost everybody now that being a customer support rep is never technical and yet high-paying.
As a customer support rep, you don't even need any prior experience to deliver a nice job. 
It's one of the easiest sorts after high-paying remote jobs around. However, it's not a job for the lazy.
Your job is to enhance the experience of your customers. Solve any hitch they have with your company's services or products.
On this note, it's apt to note that you'll need to have courtesy and etiquette while talking to your customers – that's the hallmark of being a good customer support representative.
Aside from that, you must understand in-depth the solution that your company is offering.
That's the only way you can be able to help when users encounter problems.
17. Email Content Marketer
We all receive emails, both promotional and primary, every day. It's such a lucrative remote job.
Brands, firms, and companies utilize the power of email campaigns to connect with their customers, provide them with values, and sell themselves. 
To this end, they'll need an email marketer. And there is a continuing demand for more email content or copywriters every day.
Like we have said, companies don't need to have you on-site, they often don't mind you working remotely. So far you're able to run efficient campaigns.
What do you need to become an email marketer?
You'll have to understand how to use various email marketing tools like MailChimp and Convert Kit. Aside from that, you'll need to be able to craft compelling copies that move the audience.
18. Search Engine Optimization Consultant
Search Engine Optimization, or SEO for short, is one of the high-paying remote jobs that most finance coaches often recommend.
The main work of an SEO Consultant is to improve the ranking of a website's content to gain more visibility on the web; especially to the end that they convert more clients through such content.
This is it: no content has a guarantee of ranking on Google's first two pages. You might write content and you'll be the only one to read it.
That is where an SEO Consultant comes in. They help people improve the possibilities of their content to rank well on search engines.
They do this through two methods: on-page and off-page SEO.
As long as the content is king and web conversion is key, SEO consultants will continue to be relevant and popular.
It's also important to note that, according to Glassdoor, an SEO Consultant in the US earns salaries starting from $53,000.
19. Copywriter
Do you have a knack for selling with words? Have you ever heard of Copywriting?
It is one of the mind-blowing jobs to start making six figures as a remote worker.
Copywriting is one of the most sought-after remote jobs everywhere.
The reason is simple: whether or not a product or service will sell depends on how compelling the sales copy is.
It won't sell if it's not persuasive enough.
What copywriters do is craft a branding story that moves the audience and registers the brand in their psychology so that they'll remember the brand when next they want to buy something in that category.
Copywriters work most time in the advertising and marketing department of every firm, brand, or startup.
Because they champion their campaigns with words that resonate with their audience and make them perform their call-to-action.
Senior copywriters in some world-class agencies are making up to $99,000 per annum.
20. Content Writer
Content Writer roles are one of the most in-demand remote jobs. That's why some brands are even ready to pay up to $47k per year.
The beauty of it is that you can make a lot of money through different channels as a content writer. In short, you can work anywhere and everywhere.
Every brand, organization, startup, or SaaS will need someone to write content for them.
They will need someone to curate high-ranking writings that would connect them to their customers.
Besides, prominent individuals who want to put themselves out there will want to hire content. Therefore, everybody is always searching for content writers.
What will you be offering as a content writer?
You'll be writing articles, blog posts, press releases, social media content, and whitepapers. The scope of what you'll be writing depends on where you'll be working anyway.
21. Content Editor
Yes, you read it right. If you are too occupied—or rather lazy—to write but you have a good eye for how quality content should be, then you can start to think about becoming an editor.
The work of an editor requires finesse. That is, you'll need to have a full grasp of grammar, syntax, proofreading, coherence, and a little bit of journalism.
Yes, it's a lot of work. But it's a remote job that pays well. The lowest any editor earns is around $600 per month depending on clientele and the level of expertise.
Needless to reiterate that you don't need a formal office to work as an editor.
Even your bedroom is enough.
So if you want to live your dream life where you'll get to spend time doing the things that you love and being around your family, why not become an editor?
In case you don't know, there is always a bullish and crazy demand for more content editors.
Content is king.
Therefore, more brands, firms, and SaaS are on the lookout for people who will give their content a thorough editorial polishing.
Websites to Find Remote Jobs Online as College Student
Here are some of the best sites to find the most lucrative remote jobs that pay well.
jobspresso.co
searchremotely.com
jobs.rubynow.com
weworkremotely.com
remoteok.io
virtualvocations.com
flexjobs.com
talent.hubstaff.com
fiverr.com
idealist.org
europeremotely.com
skipthedrive.com
crossover.com
upwork.com
freelancer.com
wfh.io
workingnomads.co
Conclusion
Do we still have your attention? Awesome!
As we discussed earlier, doing remote work as a college student is a pathway to making generational wealth in this phenomenal time in history.
If you can offer those in-demand services, you'll make consistent 6 figures easily working from home.
The beauty of having these high-paying remote jobs is that you can work with as many clients as you can handle. On a financial note, that's a plus for you.
There are no restrictions on how much you can make as a remote worker.
However, you must know that you must be good at what you do for you to stay long in the digital work economy.
Therefore, prioritize excellence. And make sure you're always at the top of any latest development in your industry.
Also Read: