Can you use Facebook Marketplace without a Facebook account? This is one of the most asked question about Facebook Marketplace.
You cannot use Facebook Marketplace without a Facebook account. Yes, you heard that right.
In fact, there's no way to access the Facebook Marketplace without a Facebook account as it is linked to Facebook account.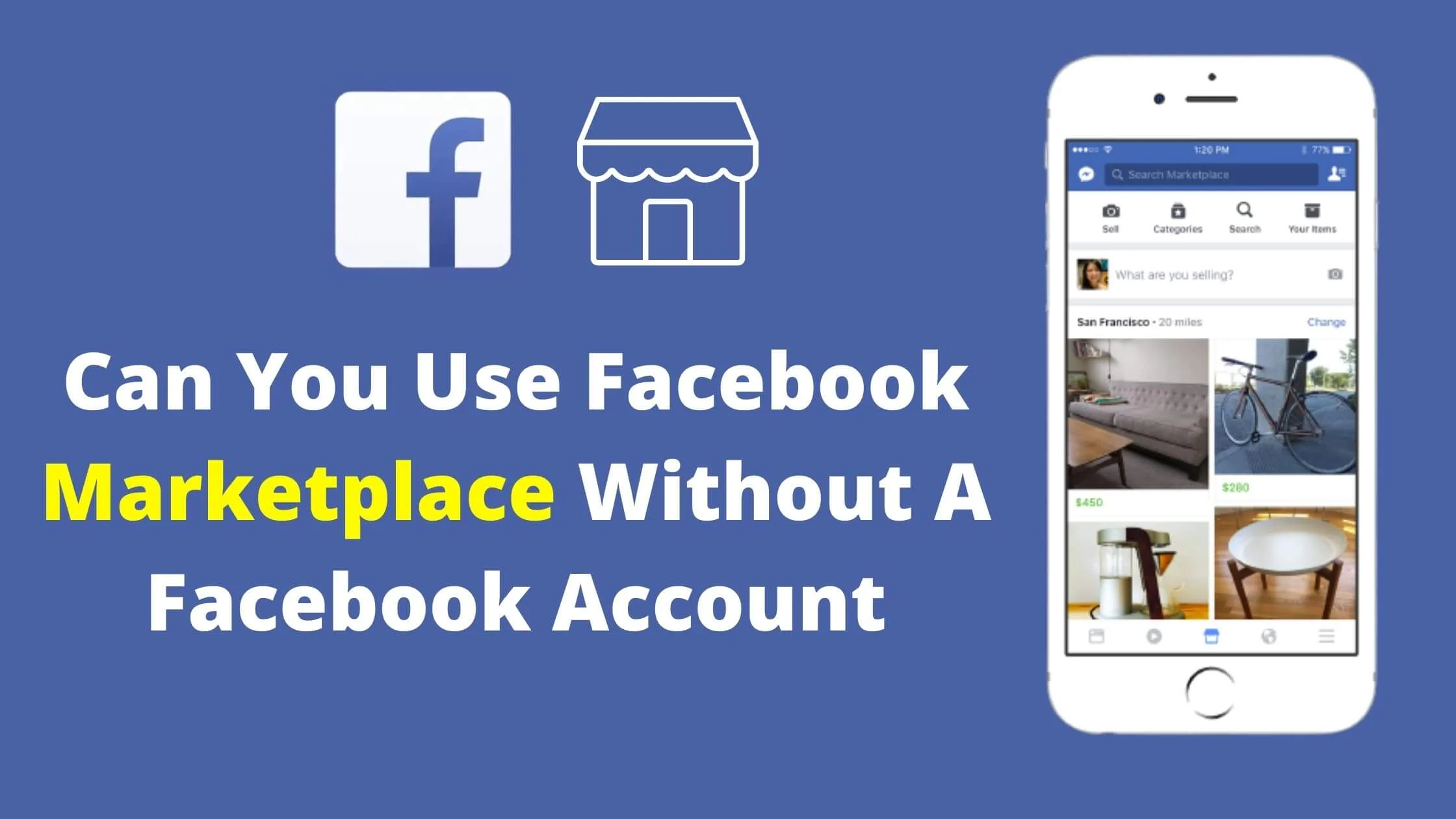 There are a number of reasons why you might consider using Facebook Marketplace without a Facebook account. But it is not possible at the moment.
Facebook Marketplace is a new feature that allows you to buy and sell items directly with people around you.
The goal of this feature is to make the process of buying and selling online easier for local buyers and sellers by letting them use Facebook to get a better idea of what is available in their area.
If you are new to Facebook, you might not know that Facebook allows people to list items for sale on their Facebook profile.
However, there is a big difference between a business that uses Facebook to sell products and a user who lists items on the site to sell to others.
In this article, I will the question "Can you use Facebook Marketplace without a Facebook account" and how best to maximize the Facebook Marketplace platform.
See Also: How To Target Wealthy Individuals With Facebook Ads
What is Facebook Marketplace
Facebook Marketplace allows users to buy and sell items from each other directly through Facebook.
This is one of the most amazing features of Facebook.
It is similar to eBay and Amazon, however, it does not require the seller to pay for shipping or any other fees.
If you are looking to make money selling items on Facebook, Facebook Marketplace is a great place to start.
Perhaps you have items that you would like to sell, then you can list them for free and gain potential customers who may purchase your item.
Here's a beginner guide to Facebook Marketplace.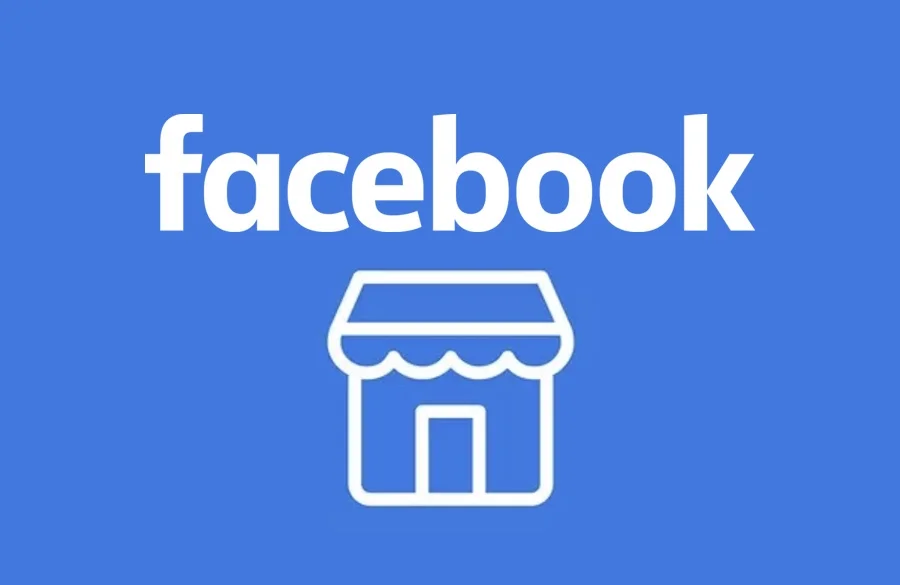 How Does Facebook Marketplace Work?
First, you must have a Facebook account and be logged in. Then, you can browse for items.
In order to sell your item, you must post a listing. You can use your own pictures or you can choose from the stock photos online.
Finally, you can set a price. This means that you can choose how much you are willing to pay for the item.
You can also put a condition on the sale, such as "new" or "used."
When the time comes, the buyer will message you and you can arrange the payment. There will be different shipping options available. You can ship the items, have the buyer pick it up, or have it delivered.
Can You Use Facebook Marketplace Without Facebook Account?
One of the requirements to use Facebook Marketplace is to have a Facebook account. Hence, you cannot use the Facebook marketplace without Facebook account.
The Facebook marketplace is linked to users profile and it is what Facebook displays as either the seller or the buyer.
If you're unable to access the Facebook marketplace make sure that you have active Facebook account.
It's easy to set up a Facebook account so start by creating one. Then add friends and post pictures of yourself, your family, and your pets.
All you need is your name, mobile phone number, email address, and date of birth.
As best practice, make sure that you use a strong password. Once you sign up with Facebook, you can get the most from the Facebook Marketplace.
See Also: How to Fix Disabled Facebook Ad Account
How Buyers Discover Your Things on Marketplace?
When a purchaser visits your item on Facebook Marketplace, they can either place order directly or start a chat with you.
The items discovered are based on local business location.
What that means is that, items listed on Facebook Marketplace in Seattle, United State cannot be discovered in Manchester in United Kingdom.
How Come I Can't Access Facebook Marketplace?
If you cannot access the Facebook marketplace, there are various reasons why your Facebook marketplace is restricted.
Below are some of the reasons why you cannot gain access to the Facebook marketplace:
You are in a region where Facebook Marketplace is not available.
Age requirement not met. You must be at least 18 years to use the Facebook Marketplace.
Your Facebook account it still very new. The Facebook profile need to be compliant before the Facebook Marketplace is activated for you.
You have violated the Facebook Marketplace policy, hence, it has been restricted.
If think you have met the criteria, simply contact Facebook Business Support to help you fix your Facebook Marketplace problem and gain access.
Is Facebook Marketplace Scam?
What should you look for when buying anything from Facebook Marketplace to avoid being scammed?
Check the seller's reputation. You should try to find feedback from other buyers who have purchased similar items from the same seller.
Another important tip is to only buy items that are available in your area. The item should be from a reputable store and it should be brand new. This way, you can ensure that you're getting quality merchandise.
You shouldn't buy products that are listed on a marketplace site unless you have looked into the seller's reputation and are satisfied with his/her reputation.
There are lots of scammers and people who sell fake products. You shouldn't buy from them. They could sell you fake products that may be harmful to your health.
You can always call the seller or ask the buyer directly. To avoid scammers, you should look for a marketplace where you can do so.
If you don't, you might end up getting ripped off.
The truth is that the majority of the time, buying things online is safe. Most of the time, it's the scammer who is giving out bad information.
However, if you do buy from the wrong seller, you could get yourself in trouble. Scammers sometimes trick people into purchasing their products by using good-sounding marketing tactics.
Make sure that you always look into a seller's reputation before making a purchase.
Can I Use Facebook Marketplace Without a Facebook Account?
It is a big NO! You cannot use the Facebook Marketplace without a Facebook account.
One of the requirements to use the Facebook Marketplace is to have a Facebook account.
Conclusion
Facebook Marketplace is a fun way to buy and sell items without having to leave the site.
However, it requires a Facebook account to use. If you're interested in buying or selling items, you should definitely check out the Facebook marketplace.
Also Read: