Facebook would rather allow its users to operate just one account. Given this, as a user who needs more than one Facebook account, what would you do?
The first question that comes to mind may border on the possibility of creating and managing more than one Facebook account. After which, "how to do so" comes next.
Do you wish to find the answers to these questions? Read through this article to see the possible solution to multiple Facebook account creation and management.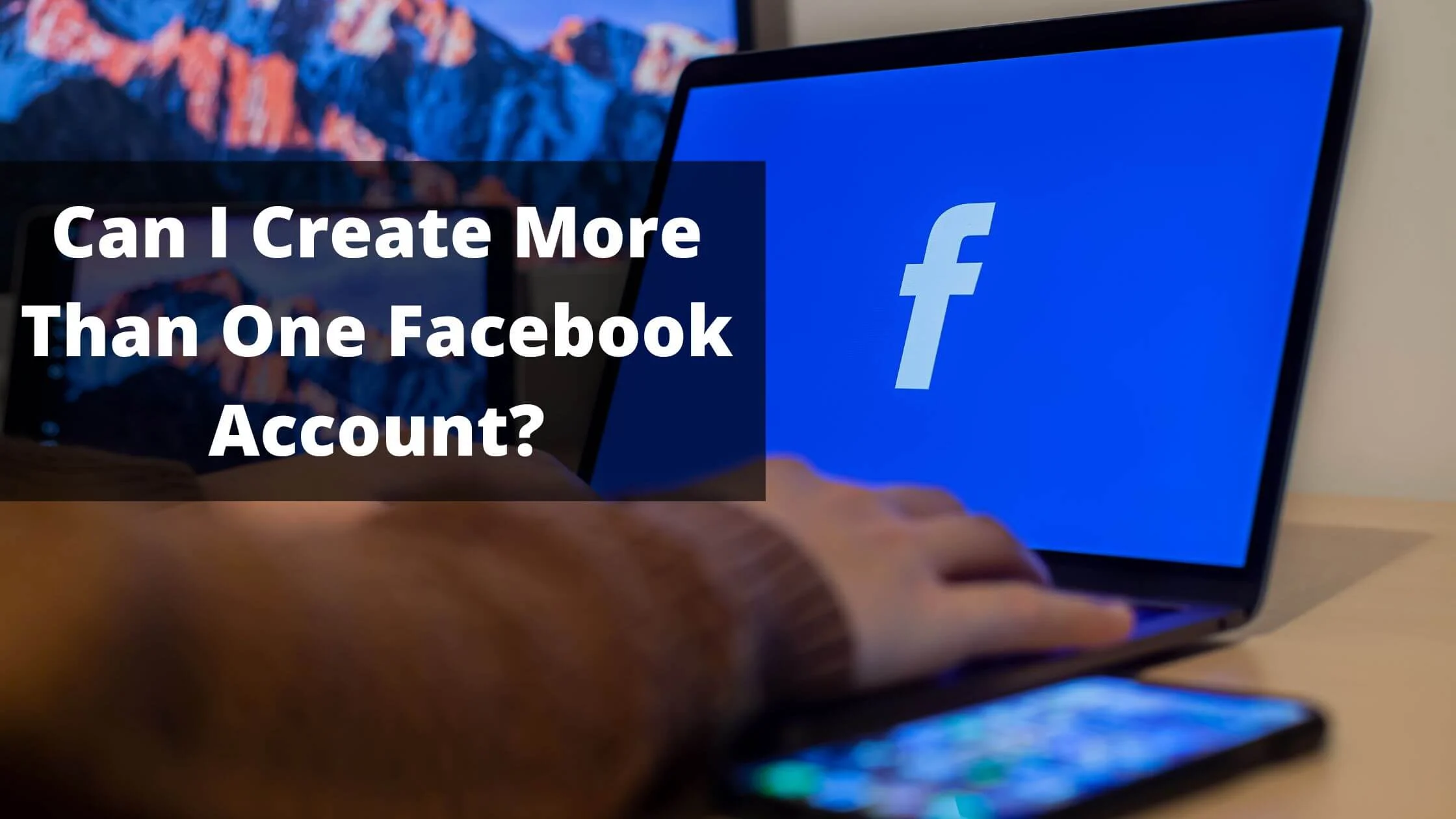 One of the prominent regulations of the Facebook community is the one-person-to-one account policy. This means every user is entitled to just one account.
If a user is found to be operating more than one account, such an account can be penalized. Now, this is not good news for a person who needs more than one account.
However, it was an important notice that had to be passed before options on how to manage more than one Facebook account is explored.
There are two ways to create more than one account on Facebook that will be discussed here.
The first is walking around owning more than one account.
The second is owning an account and a page.
See Also: How to Know Who Viewed Your Facebook Profile
How to Create Multiple Facebook Accounts
The main tactic that is employed by Facebook to curb multiple account ownership by a single user is not allowing more than one account to be created with a particular phone number or email address.
This means that as a user, you can own more than one account if you have more than one active phone number or more than one email address.
So, "Yes" you can create more than one Facebook account. You can do this by making use of a phone number or email address that has not been previously used to create a Facebook account.
Follow the steps below to create a new account on a mobile phone or a PC.
Creating a New Account on Facebook Using a Mobile Device
Open the Facebook app on your mobile device.
If you are still signed into your older account, then, you have to sign out. To sign out, tap on the menu icon which is the three-lined icon by the upper right of your page that is horizontally arranged. From the menu options that will be displayed, scroll down and tap on the "Log out" feature to sign out of your account. Make sure you remember your password so that you will not have issues signing into the account when you have to.
Afterwards, begin the creation of a new Facebook account by selecting the "Create new account" feature. Then, select "Next".
Grant Facebook access to your phone by selecting "Allow" or choose "Deny" to prevent Facebook from having access to your phone. Enabling this feature will allow Facebook to import your events or contact.
Put in the name you wish to be displayed on your profile. If there is a similarity between the new name and the previous name while typing in the name a window will come up for you to choose an account. Select "None of the above" to continue the process.
Input your birthday with the use of the date wheel. Do this by scrolling up or down the wheel. Afterwards, select "Next".
The next detail that you will need to fill in is your gender. Select either the male, female or custom option.
If you are using a phone number, fill it in or scroll down and add the email address you wish to use if you want to go with an email instead. Ensure the phone number or email address used has not been used to open a Facebook account before.
Set up a password of at least 6 characters and make sure you go for a strong password, preferably, alphanumeric.
Add a phone number or email address to be displayed on your profile or skip the process.
Upload a photo that will serve as your cover and profile picture.
Complete the process by pressing "Sign up".
Creating a New Account on Facebook Using a Personal Computer
Launch your web browser and enter https://www.facebook.com/ to go to your Facebook account.
Sign out of the older Facebook account. To do this, at the upper right part of the homepage, you will find an arrow. Click on the arrow to sign out of your account.
Proceed to create a new account.
Fill in all the necessary details; your name, date of birth, gender, etc.
Select the contact you will use. This will be either your name or your phone number. Ensure it is a new contact to the Facebook database.
Create your password.
Upload a photo to serve as your profile picture.
At the bottom of the page, you will find a green button. Click on it to have the new account signed up.
Creating a Facebook Page
Another way to run more than one account is to open a page. If you need another account say because you have exceeded the number of friends you can have or you wish to have a larger network, a page would work out for you just fine.
Here is how to create a Facebook page using either a mobile device or a PC.
Facebook Page Creation Using a PC
Launch your Facebook profile.
Select the Pages icon.
Click on "Create new page".
Give your page a name.
Select a category for your page.
Click on " Create page".
Upload a picture for your profile.
Click on "Save" at the end of the steps to successfully create the page.
Facebook Page Creation Using a Mobile
Launch your Facebook account.
Go to your Feed.
Open pages by tapping the page icon.
Select "+Create".
Begin the creation process.
Give your page a name.
Select a category for your page if you want to.
Add a contact address or skip this step.
Upload a profile picture.
Select " Done".
See Also: How to Create Facebook Business Page
Can I Create More Than One Facebook Account FAQs
If I do not want to manage two Facebook accounts on an app but own more than one account, is there anything I can do?
There are ways to manage two accounts without doing the whole sign-in and out thing on the same app.
The first will be for a user that owns more than one mobile device or has both a mobile device and a laptop. One account can be managed on one device and another account managed on the other device or PC.
In a situation where only one device is available, you can make use of two Facebook apps. Just get the Facebook app and the Facebook lite version on your device.
Then, sign in to one account using the Facebook app and the other account using the Facebook lite app.
Can I sign in and manage two accounts using my computer?
This is possible. Simply, sign into one of your accounts using a particular browser and use a completely different browser to sign in to another account.
Another way of doing this is to use an incognito or private browser. To do this, go to Options and click on "New Private/Incognito Window".
Conclusion
To the question of the possibility of creating more than one Facebook account, the answer is "Yes".
You can either create another Facebook account using an entirely new phone number or email address or, you can create a Facebook page in addition to the Facebook account owned.
However, having a page is recommended as it does not violate the Facebook community regulations against owning multiple accounts.
Also Read: