One of the post-pandemic effects on the economy and revenue generation is a redirection of social media platforms as a premise for making money.
Of the plenty of social media platforms that are present and active, YouTube is on the frontline.
YouTube has one of the largest populations of active users on a monthly basis. This means it can serve as a platform for huge revenue generation.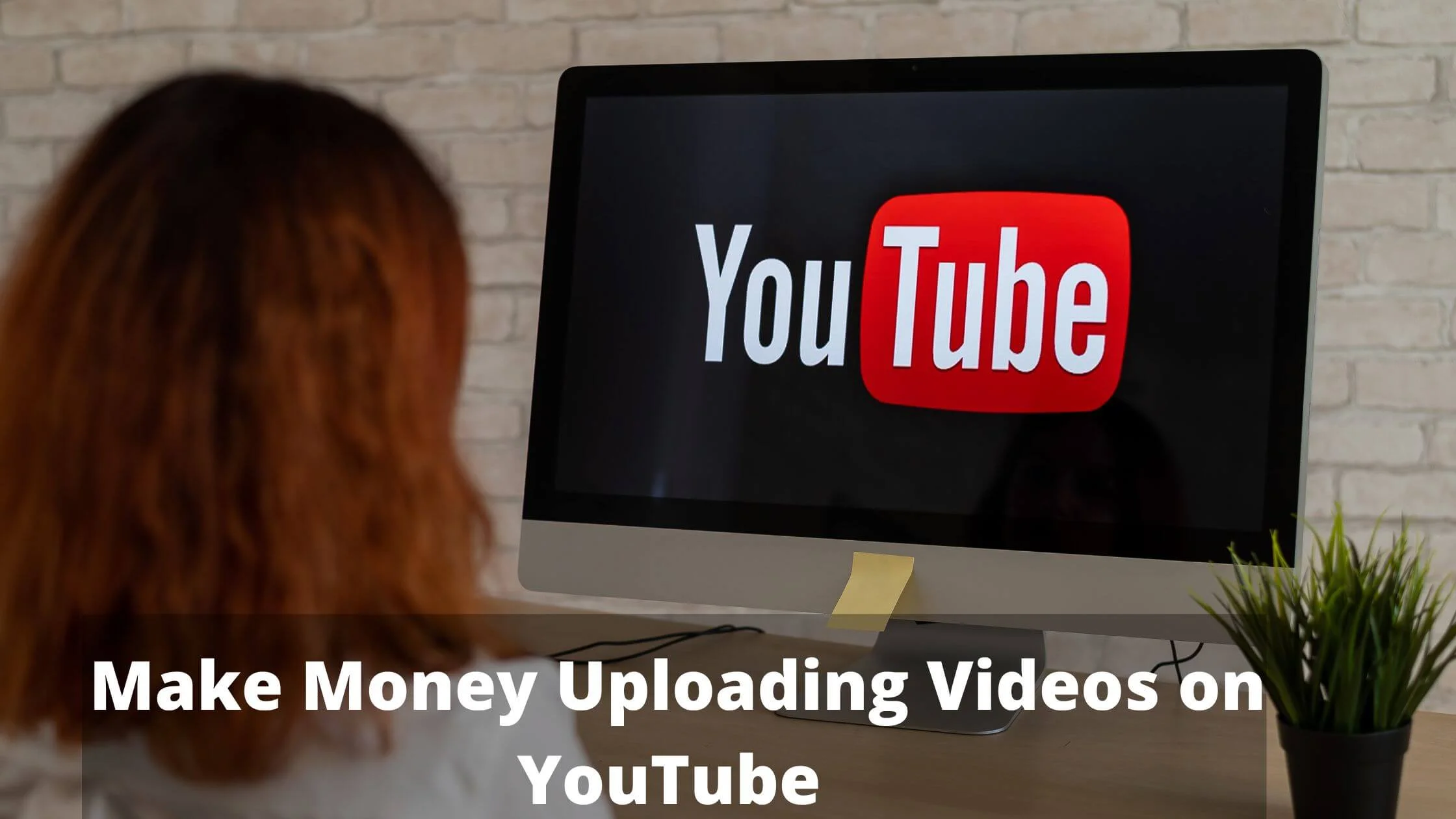 You can earn both actively and passively on YouTube. Thousands of dollars are being generated on YouTube by its users in a day.
This also means that a lot of videos are being pumped into the platform.
But hey! You can have an edge you know. All you have to do is learn a few things so you can stand a better chance at monetization on the platform.
In this article, you will be finding out ways to make money on YouTube by uploading videos. Let's get into it.
Setting Up and Operating Your YouTube Channel
The first thing to do is to own your YouTube channel. You cannot upload videos on YouTube without owning a channel.
Setting up a YouTube channel is absolutely free. So, if you do not own a channel already, create your YouTube account and access your YouTube channel.
After owning your YouTube channel, a few guidelines that are aimed to help you maximize your YouTube channel are provided as you read further.
Naming and Building the Relevance of Your Channel
If you wish to make heavy returns on YouTube, then, you must have a niche on the platform. Choosing the kind of videos you wish to upload does not have to be complicated. It's best to know what you can do easily and do well before making the choice of your niche. Then, find out the demographics surrounding your chosen space of relevance.
When naming your channel, ensure you go for a name best befitting the type of channel you intend to run.
You can opt for a change of name in a situation where you are using an already existing account and feel a need for a change of name. To do this, edit your YouTube google account and wait for a while to have the change of name reflected.
Keywords can come in handy with helping you generate traffic to your account.
Content Production
To make money on the channel, you have to upload videos. A good number of them. It's important that you keep your channel as active as possible by uploading as many videos as you can. The more your number of videos, the more your earnings over time. Being consistent in uploading videos will serve you best. Depending on the kind of videos you wish to upload, you can simply maintain a schedule.
The quality of your content will affect your audience and of course, this will affect your rate of monetization. Therefore, ensure to have content of high quality uploaded to your channel.
Always go for attractive video titles. Use keywords that are relevant to the videos you are uploading. Ensure you have a beautiful and well-written description of the video uploaded. The use of hashtags can be of help as well.
By all means possible, keep the videos uploaded interesting and short. Short videos not only seem data-friendly, but it also places a smaller demand on the attention span of your audience. The reward of this will be having more people view your videos.
Your Audience
To be able to earn higher on YouTube by uploading videos, you have to pay attention to your audience. Especially when you are trying to build your audience, it is important to study what your audience wants.
Maintaining a good interaction level with your audience is very important. You can create audience-based videos where you get to respond to certain questions or involve them in video content selection choice by asking for their preferences.
It is necessary to note that you will not be able to satisfy everyone. So, do as much as you can and not outdo yourself.
See Also: How to Start a Vlog and Make Money
Enable YouTube Monetization
When you have your channel up and running, you can enable monetization on your channel. This entails you giving permission for your videos to be used for ads.
Having ads on your video will increase your earnings on the video. Here's how to enable monetization:
Launch the YouTube website- www.youtube.com
Go to "My Channel" on the page.
Click on "Video Manager".
Click on Channel.
Activate Monetization.
After enabling monetization on your channel, you have to enable it on a video to allow the video to be used for ads.
All you have to do is enable the "Monetize with Ads" feature by first pressing the dollar icon ($) on your Video Manager.
Earning Requirements on a Video on YouTube
You have to meet a stipulated requirement to be able to make money from videos that you uploaded.
A minimum number of watch hours of 4000 in a year.
A minimum of 1000 subscribers.
See Also: How to Tell if a YouTube Video is Monetized
How to Make Money Uploading Videos on YouTube FAQs
Below are some of the most asked questions on how to make money uploading videos on YouTube.
What can affect the revenue of my video on YouTube?
The length of your video, the quality of the ad on your video, the response of your audience to the ads on your video, and the number of views your video got are all factors that affect how much you can make from a video.
How much can a YouTuber make per video?
More than one-factor influence how much a YouTuber can make from one video. An average pegs the rate for a single ad view at $0.01 to $0.03.
However, in total, you get to receive approximately 68% of the ad revenue generated. So, if you get a total of $100 from ads displayed in your video, you will earn $68.
As for views, statistics from Forbes peg YouTube's revenue rate at $5 per 1,000 views.
This means a YouTuber can make about $3,000 to $5,000 per 1 million views.
How much can I make from 1,000 subscribers on my channel?
YouTube does not particularly pay for the number of subscribers you have on your channel. People who choose to come back to your channel do so of their own volition.
The number of persons who view your videos is what matters as far as the monetization of your videos is concerned.
Subscribers have a higher tendency of coming back to watch videos from your channel and get notifications for videos released.
So, the one way a higher number of subscribers can be of financial benefit to you is an increase in the number of potential viewers.
Are there videos that are not monetizable?
After meeting the requirement for video monetization, you still have to pay attention to the kind of content you generate.
Content that is against the policy of the YouTube community will be flagged out and your channel can be banned.
Ads are the major way YouTubers make revenues from their channel.
Therefore, video content that does not support ads will be difficult to monetize. For instance, a video with copyright materials is not suitable for ad placement.
Conclusion
It is important to constantly view your video analytics to know how well you are doing.
This will equally keep you abreast with how much you are earning and provide information that can inform some of your decisions as regards the kind of videos to upload and things to do to maximize your channel.
You can become a YouTube partner by applying for a partnership when you have achieved 15,000 total watch hours in a span of 3 months.
This will opt your monetization game. You can equally be open to making ads for brands with your videos and partnering with brands to market their product.
YouTube can be very lucrative if used maximally.
Also Read: