Owning a YouTube channel is a sure way to make money online.
But the big question is; how do you make this money on YouTube in Nigeria? This article will be of great help to you on this very topic.
Making money online is the new gold. You can have a 9-5 job and still have a successful YouTube channel as a passive income stream.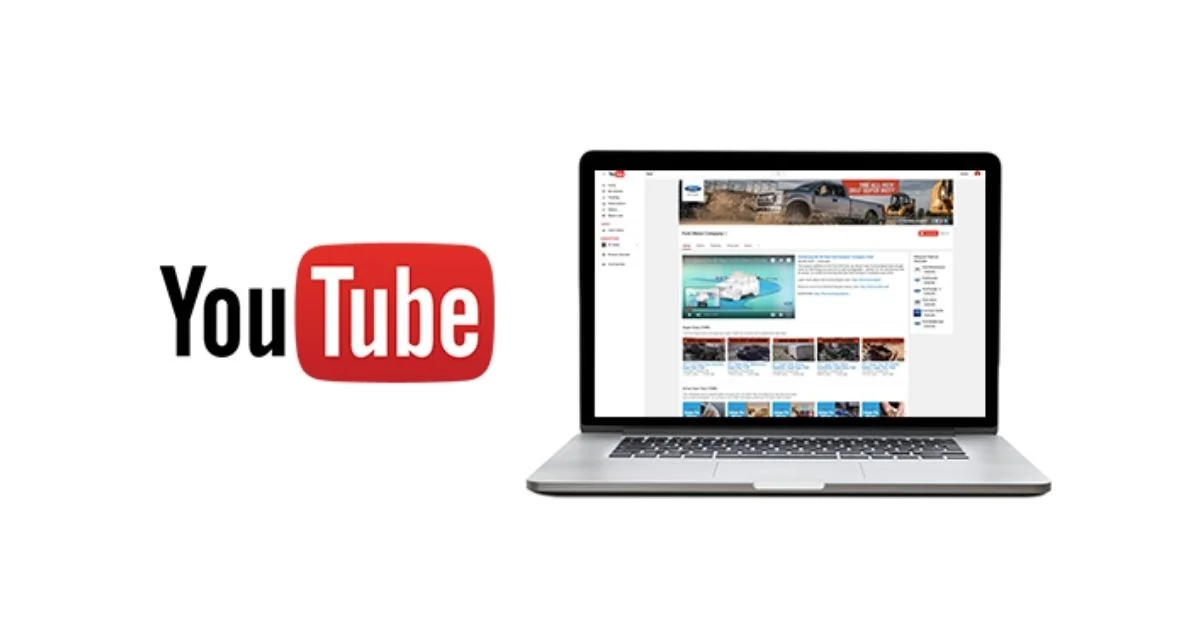 Remember, if Nigeria's economy doesn't provide your fundamental needs, you should get up, skill up and create a lucrative business in Nigeria for yourself. 
It might interest you to know that around the globe, over 5 billion YouTube videos are being watched every day.
YouTube is really popular, with users spending nothing less than 40 minutes per YouTube session.
So, you need to get in line with this digital shift and simply learn how to make money on YouTube right from the comfort of your home in Nigeria.
All you'll need is video editing software, a computer, and the internet and you're set to get started.
A YouTuber 9- year old Ryan makes a whopping $29 million yearly by just playing around and disassembling toys.
Today, there exist many ways to make money on YouTube in Nigeria. It's high time you know that making money on YouTube isn't a thing for platinum musicians or huge influencers only.
It's now a thing for anyone that's interested and also has the basic knowledge of how to go about it.
So let's get started.
See Also: Top Business Ideas in Nigeria to Start
How to Make Money on YouTube in Nigeria
We all know that it is possible to make significant income from YouTube as a Content Creator, but then, it is not the easiest either.
Over 400 hours of video uploads are being made on YouTube every single minute across the globe.
Of course, numbers don't lie. So this is really competitive. Making a lot of money online now becomes even more challenging.
Here are some strategies to start off your earning potential from YouTube.
1. YouTube Monetization: Promote Affiliate Products  on YouTube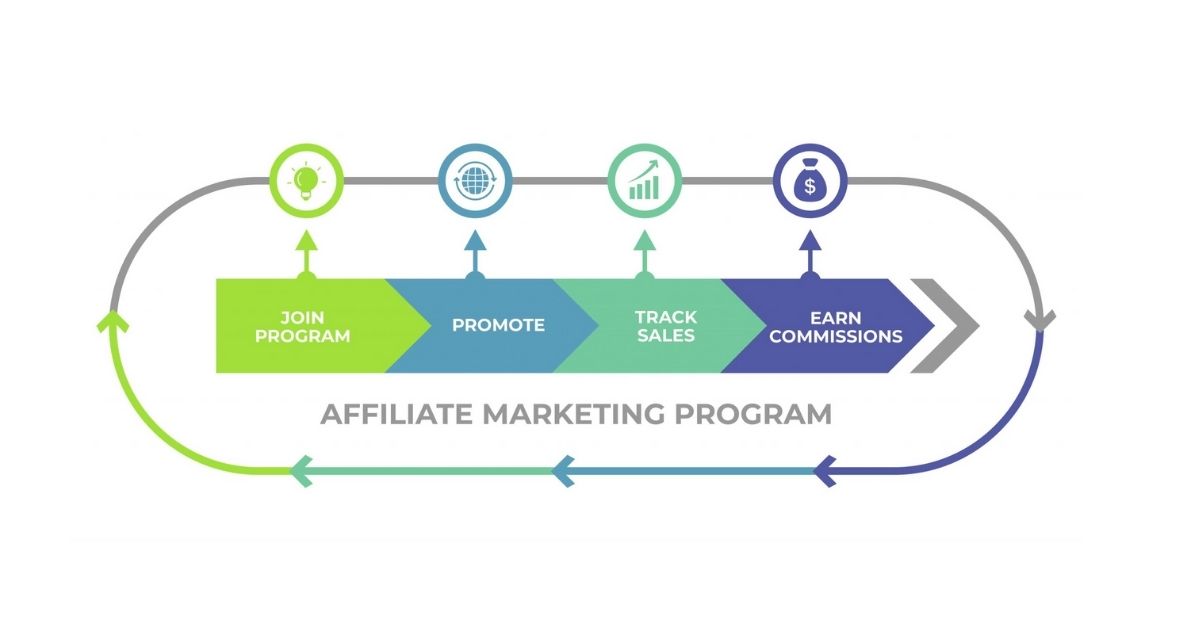 Promoting affiliate products can be a huge earning opportunity for channels that offer in-depth tutorials as well as good product reviews.
For instance, if you recommend a product and a user visits your link to buy, you'll start earning commissions.
It's always advisable to place this description in the first few lines of your description and speak about the link in your video content.
We recommend that you check out 10 Hot High Paying Affiliate Marketing Programs In Nigeria that you can join today and start promoting on your YouTube channel.
Posting affiliate links on YouTube is similar to promoting affiliate products on a blog.
Please, this doesn't mean that you should decorate your YouTube content with affiliate links just for the monetary benefits, do this only when it's necessary.
Don't also forget that your viewers will only click those links when they have received value and believe you're a very trusted resource.
To actually develop trust with your audience, try to help them solve concrete problems and also provide quality tutorials.
You can as well create videos that offer solutions you previously accomplished yourself.
The best way to maximize revenue is to start a blog together with your YouTube channel and add affiliate links there too.
This way, you're monetizing YouTube and also have a website on a platform that you own. This is one of the numerous ways to make money on YouTube in Nigeria.
See Also: 20 Best Freelance Websites to Find Work in Nigeria
2. Apply for YouTube Partner and Make Money from Ads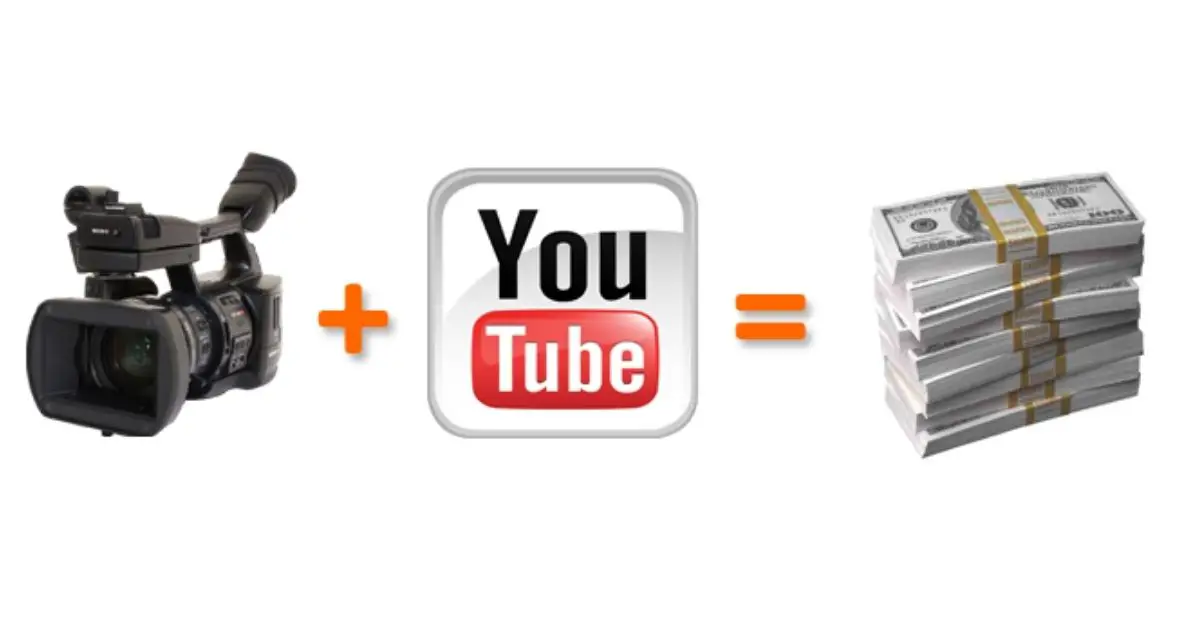 Is the YouTube partner program available in Nigeria?
For so many YouTubers, ads are the most essential revenue stream and the easiest way to make money on YouTube in Nigeria.
Definitely, as a YouTuber, you can make money in different ways. It could be from ads before videos, channel memberships or even Google AdSense ads.
However, there are also a few rules to observe before becoming a certified YouTube Partner.
Asides from adhering to YouTube's ad rules, you must have up to 4,000 video watch hours on your channel in the last 12 months and also a total of at least 1000 subscribers.
There is no concrete format to get these 4,000 hours. You can get 100 hours each on 40 videos or any combination at all to get your total of 4,000.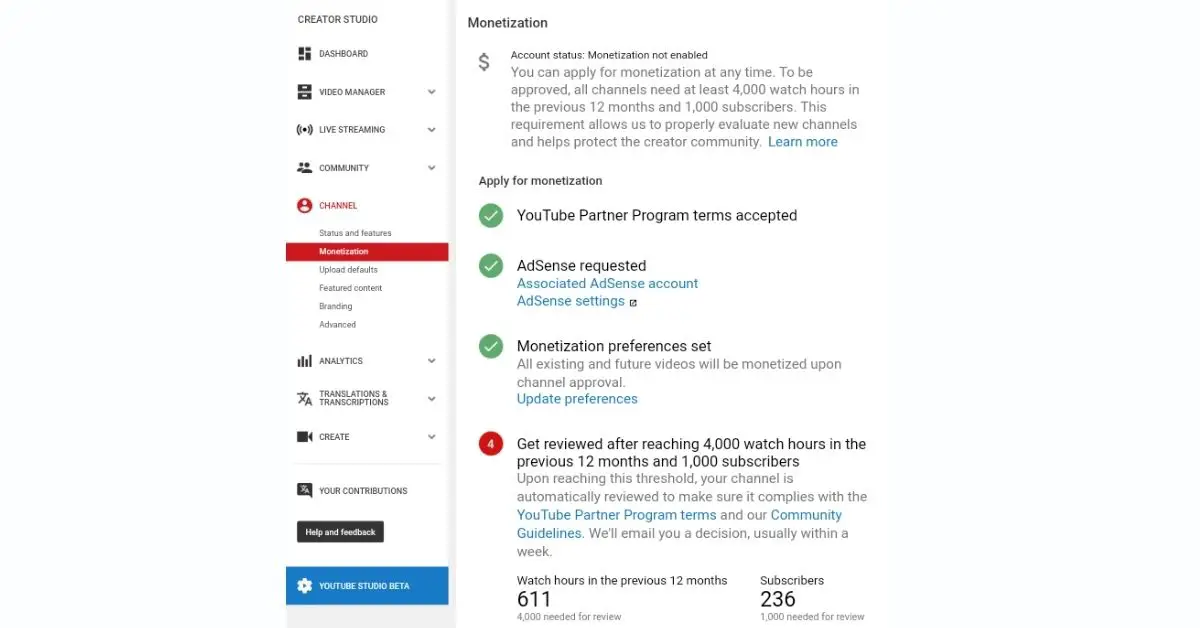 For example, the international hit Gangnam style took just 5 months to achieve 1 billion views and Despacito on the other hand made up to 1 billion views in less than 100 days.
After achieving the 4,000-hour watch time and winning your place as a YouTube Partner, you can start earning from ads.
In your video manager, a green "$" next to your videos simply indicates that you can now tap into YouTube monetization.
However, you might not have to base your revenue generation on YouTube from advertising alone, there are other revenue channels you can utilize to increase your earning potential on YouTube.
See Also: How to Start a Vlog and Make Money
3. Make Money on YouTube in Nigeria with Funding From your Fans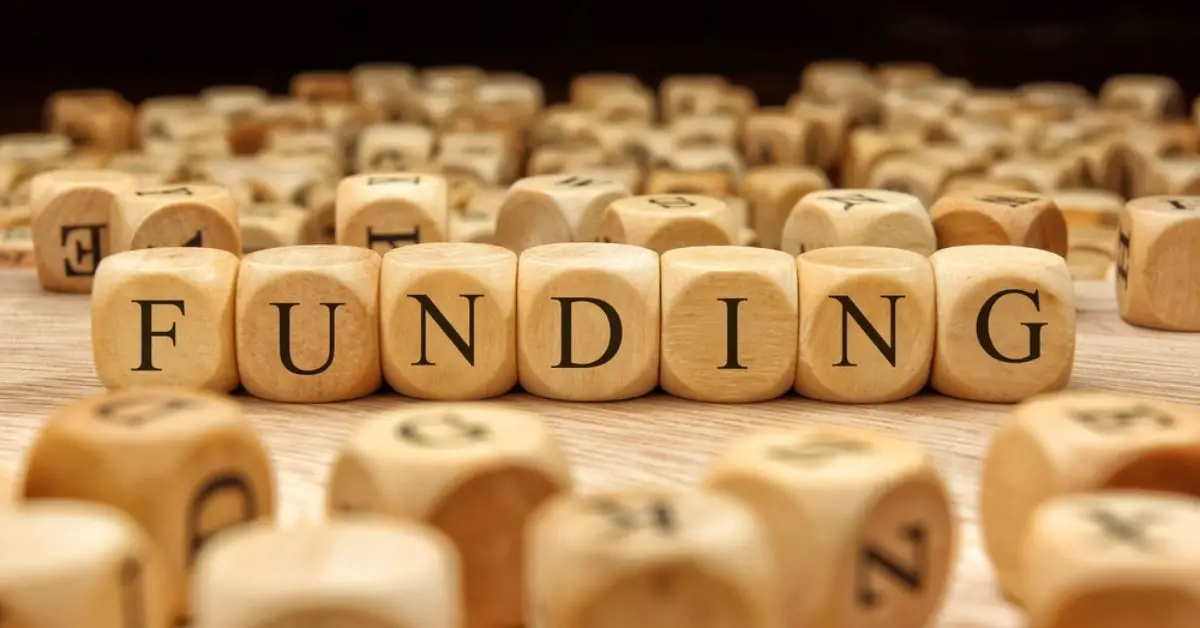 If you've successfully built a following of loyal fans, encouraging them to crowdfund your channel can help your new videos and profit.
Platforms such as Patreon makes the payment process for your content really seamless.
Even for as little as a dollar, your fans can make subscriptions to their favourite channels, to the point of even going home with some exclusive rewards from their favourite content creators.
Lots of brands with YouTube channels (both profit and non-profit) are using the fan funding strategy with their audience to keep content creation and marketing running effectively.
So, as long as your content is interesting,  entertaining, and also provides value, you would be so amazed at how your viewers will embrace your content and always look up to more.
This is one of the smart ways to make money on YouTube in Nigeria today.
See Also: Lucrative Business Ideas to Start Making Money in Nigeria
4. Master Your YouTube SEO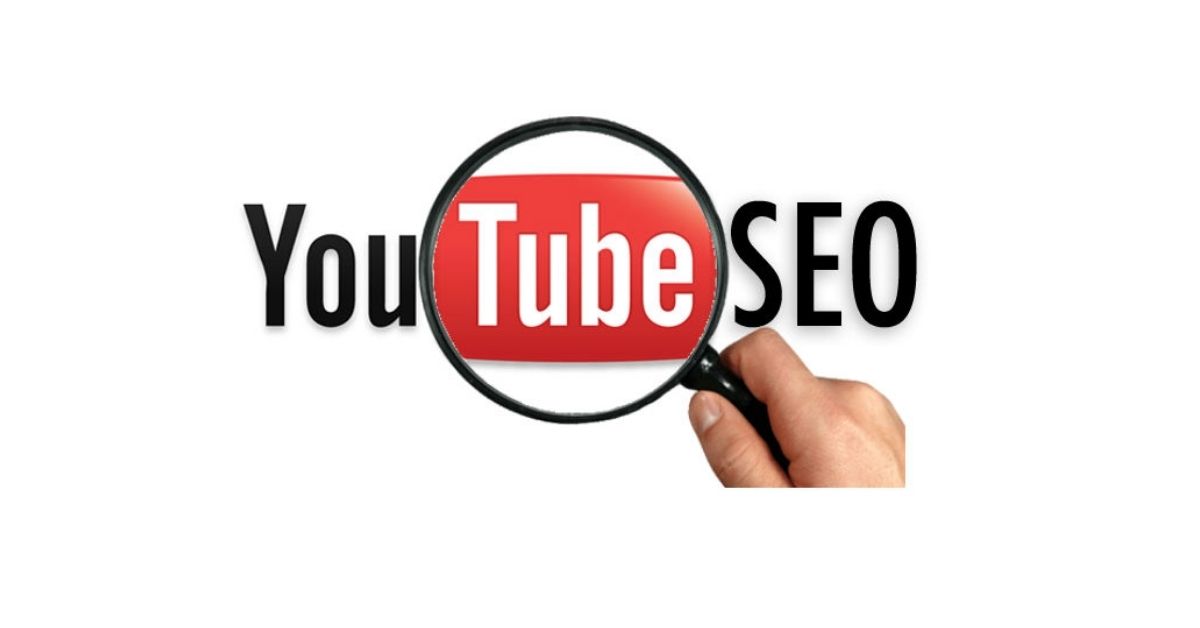 This is really important for video creators that haven't built a significant following yet, you might just have to step up your game and maximize YouTube SEO this year.
It is one of the ways you can attract targeted audiences to your channel and make money from YouTube in Nigeria.
To do this, you have to perform keyword research like you usually would and try to think a little differently based on what people are searching for on YouTube.
Also make sure that you're using high-value keywords in your video title, description, and video tags.
Once it's been launched, you can check your YouTube "Traffic Source: YouTube search" report to simply get an idea of what people search for when they eventually find your videos.
Also, to make things easier for you, Google provides video results for keywords on how-to, reviews, tutorials, and funny video terms.
YouTube SEO ranking Metrics to Consider
Number of comments on the video

The subscriber ratio after watching a video

Thumbs up/thumbs down ratio

Video length

Click-through rate on YouTube search results.
See Also: Benefits of SEO & Why Every Business Needs Effective SEO
5. Maximize YouTube Marketing Funnel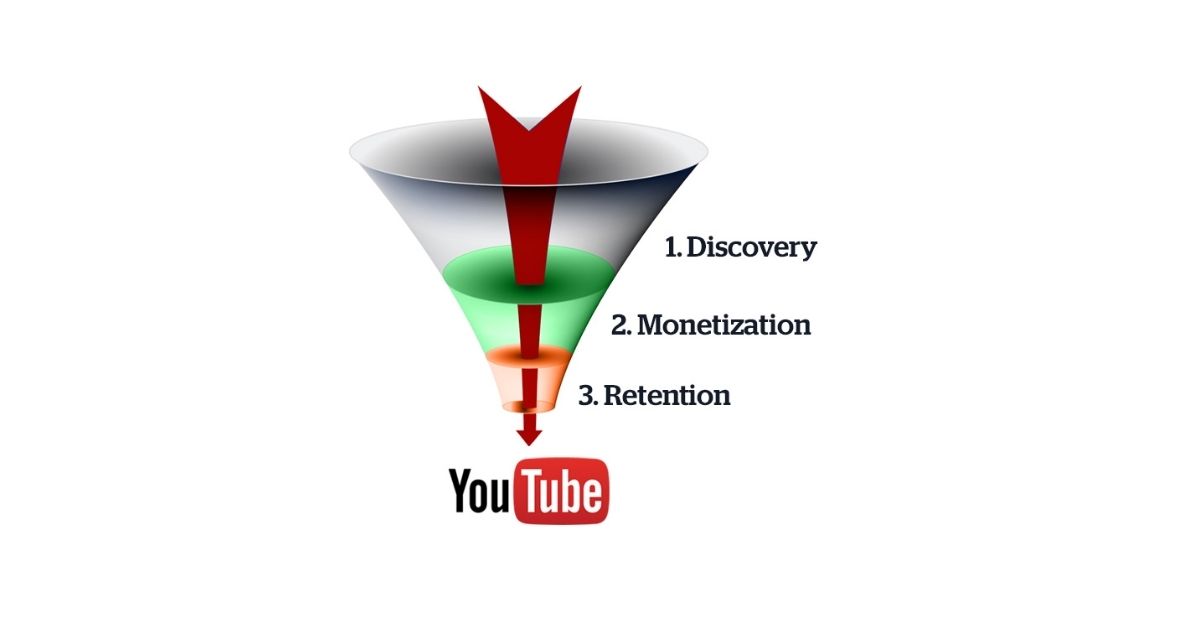 You need to optimize your YouTube channel for conversion. Choose a profitable niche, then create a YouTube channel and start planning your marketing funnel.
YouTube is one of the ways to spread your message, but the good thing is that you can make money while doing this.
Owning a YouTube channel together with a blog is one of the best ways to market your content because you'll be getting more email addresses.


For example, you can write a blog post about a specific affiliate product you're highly recommending to your audience.
Afterwards, you can repurpose that same content by creating a YouTube video for it and then embedding it in the blog post.
Another proven strategy to earn on YouTube is to connect your channel with an eCommerce platform like Shopify. This way, you'll definitely make money on YouTube in Nigeria.
See Also: 25 Smart and Proven Instagram Marketing Strategy that Actually Works
6. Become an Amazon Influencer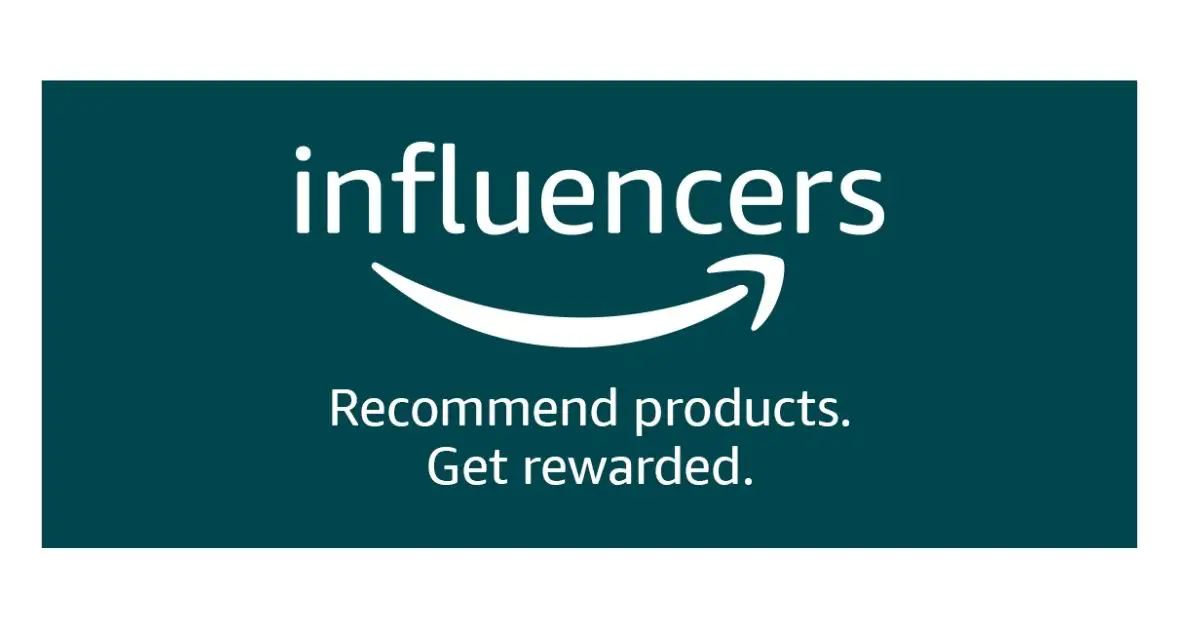 Being an influencer on Amazon is becoming even more popular than ever.
This program also allows you to maximize your YouTube as well as social media presence to make money through Amazon recommendations.
After you must have joined the Amazon influencer program, you can review and recommend products to your audience.
Then share your unique affiliate link that directs your viewers to Amazon to make a purchase.
When a purchase is made through your affiliate link, you'll receive a certain commission that ranges from 8% – 10%.
Note: This program is not open to everyone. The social media fan base and other important metrics also dictate acceptance into the program.
Becoming an Amazon influencer is another sure way to make money on YouTube in Nigeria.
See Also: How to Start a Lucrative Mini Importation Business in Nigeria
7. Get Brands To Sponsor You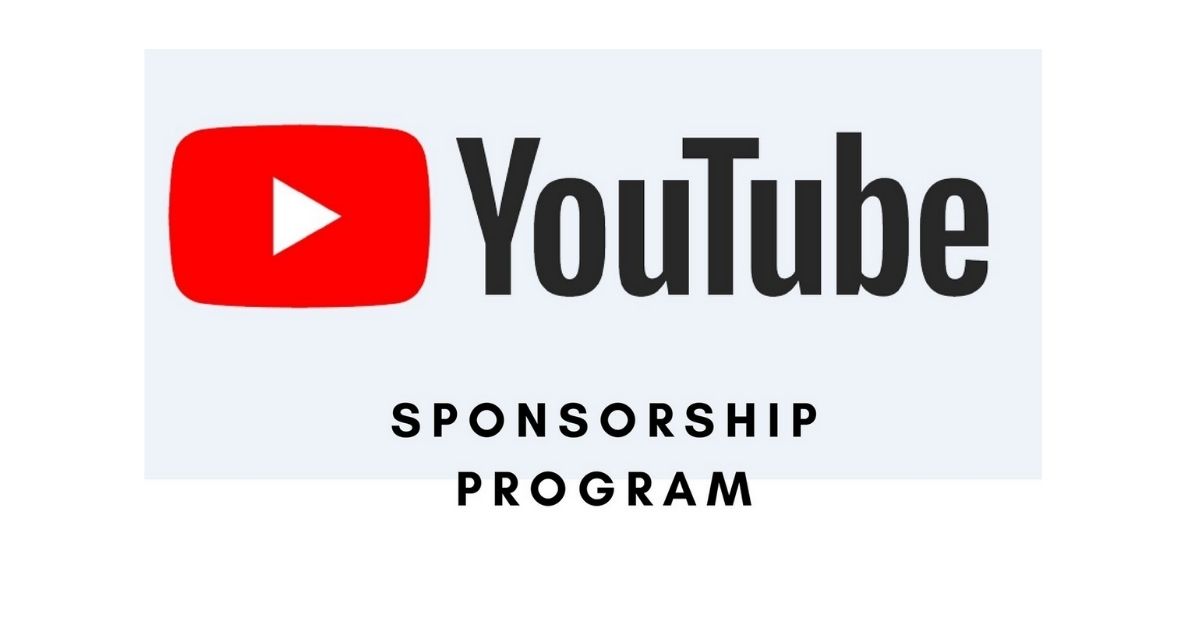 This is always a bit difficult for beginners.
The difference between YouTube and other social media platforms is that users log in to YouTube to intentionally watch videos, and not scroll passively like other social media platforms.
That's why businesses across industries like fitness, food, gaming, tech, etc are very willing to pay a premium to video creators on the platform to promote their brands and products.
The price for your sponsorship actually depends on your average engagement, channel size, the kind of video service you offer (whether you create the video or just mention a brand), and other similar factors.
Hence, if you have been able to build an audience on a YouTube channel, you are sure to make money from it right in Nigeria.
See Also: How to Disable YouTube Shorts Permanently
8. Launch a Paid Membership Program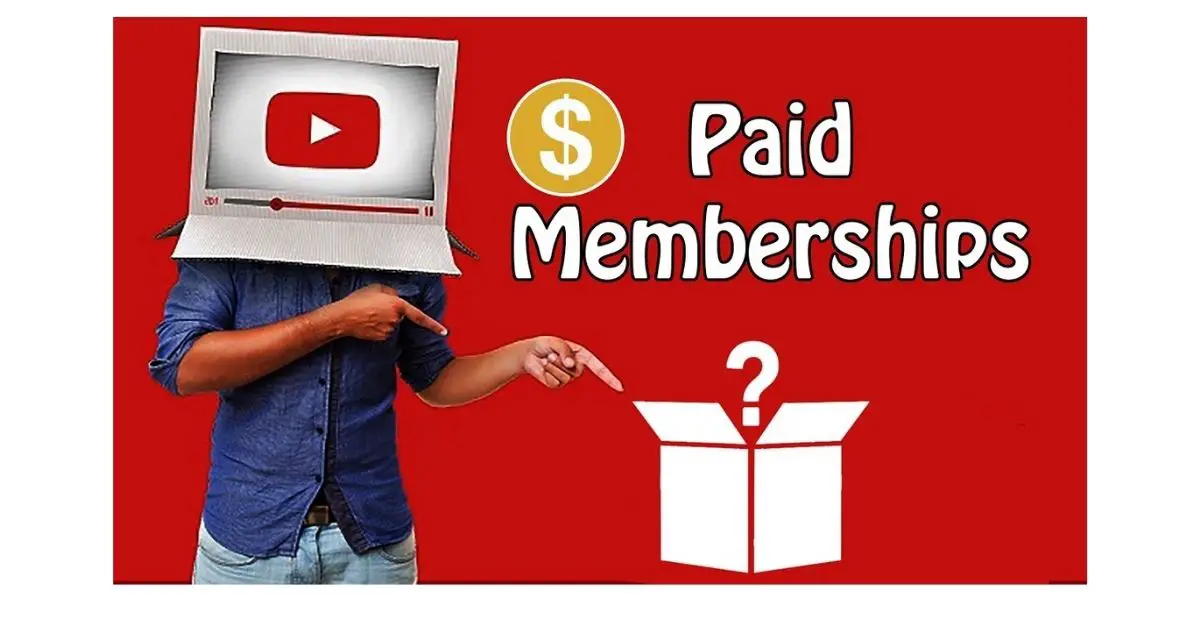 This is best for creators who have the bandwidth to create exclusive content.
You can even turn your loyal audience members into a community with special benefits such as access to the digital products you created.
People interested can pay a membership fee, bringing in recurring monthly revenue for you.

The main idea behind a paid community is to engage deeper with a few of your wonderful fans and provide them with exclusive content.
If you have the bandwidth, adapting this strategy makes good sense.
If your goal is to leverage on paid membership program, make sure to read the YouTube channel membership eligibility, policies and guidelines and be in compliance.
See Also: How to Make Money Uploading Videos on YouTube
9. Make Money on YouTube in Nigeria: Sell Online Courses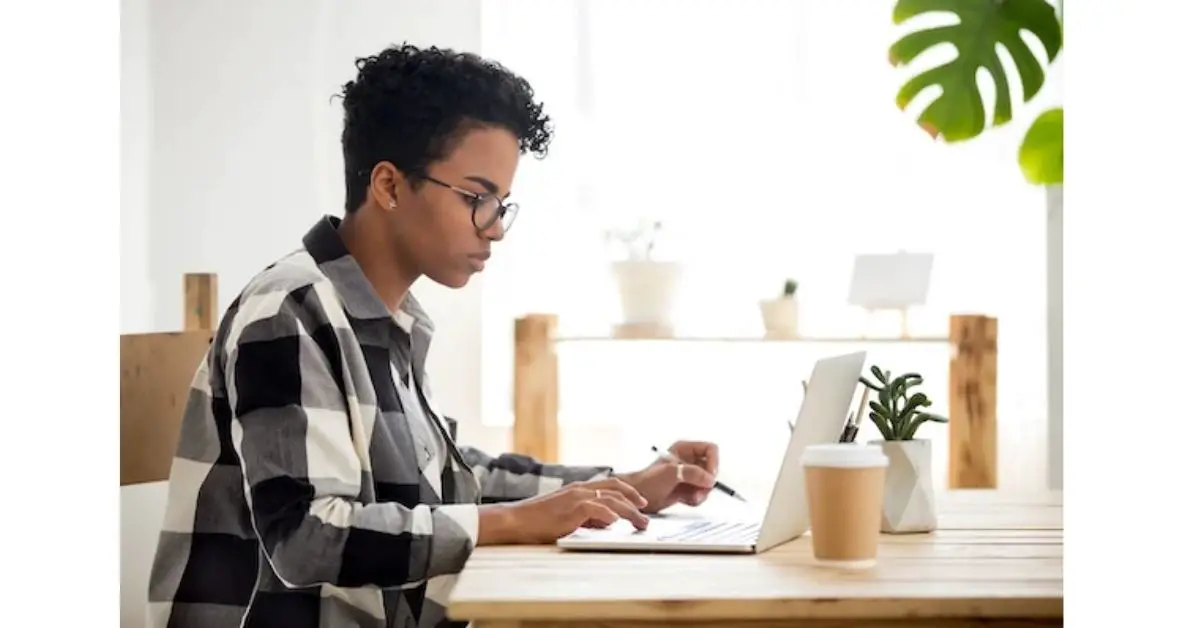 This is for creators who educate and teach skills to their viewers.
If you're educating your YouTube audience through videos, then that's an already lucrative opportunity to make money from YouTube.
You can use your expertise and teach a skill relevant to your subscriber base through an online course. The subject could be validated by what your viewers have shown interest in.
Other digital products such as templates, workshop events, ebooks etc can also be sold. To actually start your course creation journey, it's highly recommended to build an email list.
Email is a more intimate medium to connect with your audience and build deeper relationships.
It tends to also offer personalized marketing opportunities, which will definitely lead to a higher conversion rate than simply promoting your course on YouTube.
To get the email addresses of your viewers, you can offer a valuable product for free (lead magnet) in exchange for their email addresses.
See Also: Top 20 Freelance Websites to Find Work in Nigeria
10. Conduct Physical Events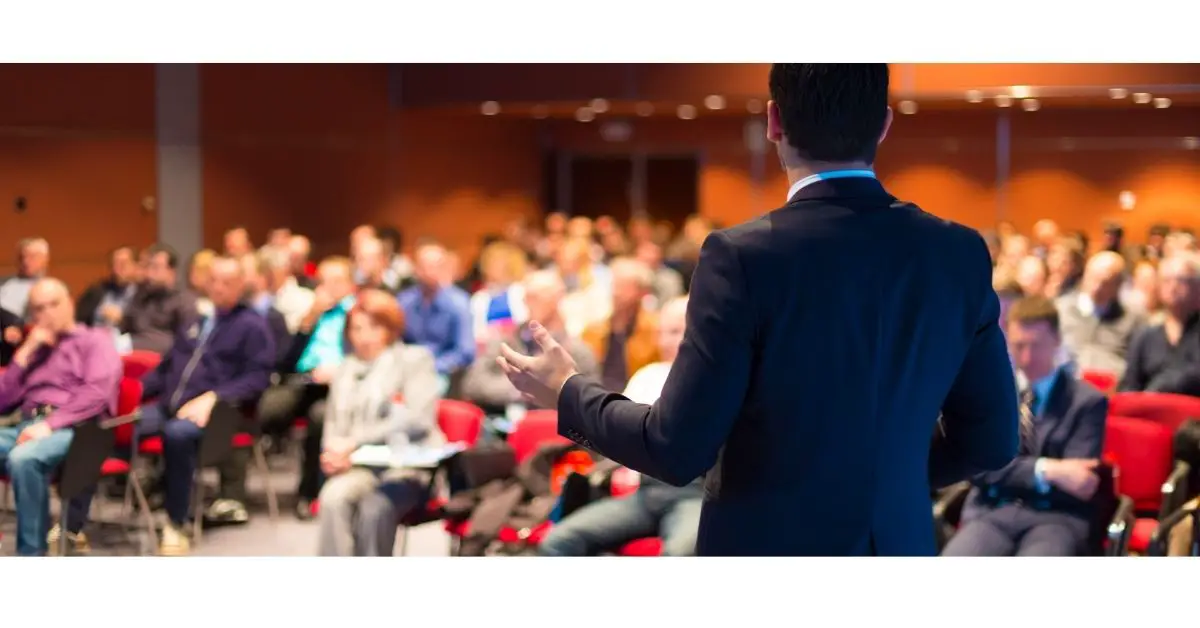 This is helpful to all kinds of video creators. As a YouTuber, your videos should at least inform, educate, inspire and entertain your audience.
Also, how about taking this to the next phase by doing a live video?
You should also be able to create educational and informational content.
This could be done by being able to fit your YouTube content into business, learning, design, cooking, fashion, music and dance educators and health & fitness.
It's also a great idea to conduct the first session for your audience as a "speaking session".
The potential subjects can be found by checking YouTube analytics and finding out the videos that gained the most interest from your audience.
See Also: How to Monetize TikTok Videos on YouTube
Top 10+ Highest Paid YouTubers in Nigeria
Here are the biggest and highest-paid YouTubers in Nigeria today:
Mark Angel Comedy ($1.8 Million Net worth)
Editorial Naturalbeauty 556  ($850,000 Net worth)
Broda Shaggi ($700,000 Net worth)
Toke Makiwa ($390,00 Net worth)
Kassim Bramah ($380,000 Net worth)
Taaooma Cabin ($380,000 Net worth)
Eric Okafor ($350,000 Net worth)
Mr Macaroni ($340,000 Net worth)
Adeola Fayehun ($210,000 Net worth)
Denilson Igwe ($200,000 Net worth)
Osagie Alonge ($160,000 Net worth)
Tayo Aina ($90,000 Net worth)
Yemisi Odunsanya ($60,000 Net worth)
Adanna Ohakim ($55,000 Net worth)
Chidinma Umeh ($48,000 Net worth)
FAQ on How to Make Money on YouTube in Nigeria
How Much Does YouTube Pay per 1000 Views?
A YouTuber can earn $18 per 1,000 ad views resulting from about $3 to $5 per 1,000 video views as the YouTube average pay rate is on average of between
$0.01 and $0.03 for an ad view. Also, on an estimate, a top-talent YouTuber can earn up to $5 per 1,000 video views.
Is YouTube Monetization Available in Nigeria?
After the announcement by Google Africa in August 2013 that they were expanding the YouTube Partner Program to more African countries including Nigeria, anyone can upload and monetize their videos.
Does YouTube Pay Monthly?
YouTube pays its partners on a monthly basis once you reach the $100 minimum threshold for payout. The faster way to earn more is to create quality more engaging content that keeps your audience on your channel.
How Does YouTube Pay Nigerians?
Google AdSense which is responsible for placing ads in your videos pays you for every ad view. Hence to monetize your YouTube videos, you must first have an approved Google AdSense account.
Conclusion
Videos are actually more engaging and are gradually eating up the internet. As a video creator, YouTube is an amazing platform to get maximum visibility for your work.
However, YouTube pays through AdSense is dismal, and the top earners eat over 90% of the whole pie.
Therefore, experiment with multiple monetization strategies to find out what best works for your YouTube channel and scale it.
Don't start a YouTube channel with the sole purpose of making money because things can really get messed up. You should actually love creating videos to be able to make it through during difficult times.
On the other hand, don't also wait for so long before making cash on YouTube. You can offer freelance services and create multiple streams of income.
With all of these, we are confident that you have discovered how to make money on YouTube in Nigeria.
Now is the right time…