Most Snapchat users are adept at fixing problems they encounter on the platform by themselves with no external help. But at times, the problem might be so tricky and challenging that the ideal choice is reaching out to Snapchat support for help. 
For instance, if you notice that your Snapchat login has been compromised or there has been unauthorised access into your account, the Snapchat support team can assist.
However, ensure you make an attempt to rectify the problem on your own before seeking the assistance of Snapchat.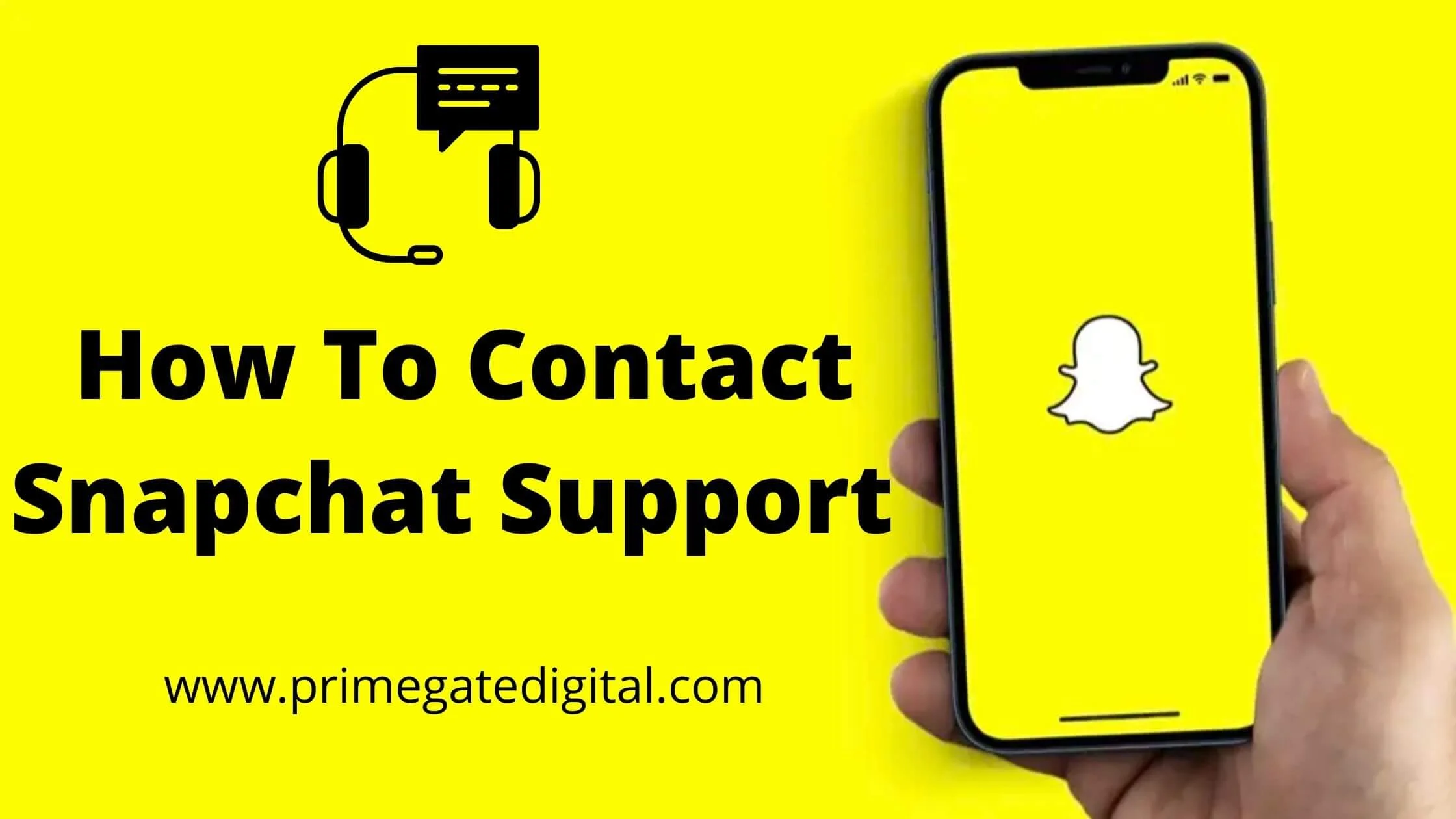 Once in a while, you will find a quick fix to your problem when you look it up on Google. 
This will eliminate the hassle of having to wait for Snapchat's replies. 
This article will explain the best strategies you can use to contact Snapchat. We will also explore the availability of a "Snapchat live chat" and the length of time before Snapchat support will respond to you.
See Also: How To Screenshot On Snapchat Without The Sender Knowing
What is the Best Way to Contact Snapchat Support?
The best strategy for getting in touch with Snapchat is via the official Snapchat Support portal, sending a tweet to the "Snapchat Support" Twitter account or flagging the issue on the app.
You can also have access to the most frequently asked questions via the Snapchat support portal. 
Ensure you input any questions you have through the search bar. 
There are myriad topics that cut across every part of Snapchat, from "Stories" to "Privacy" to "Snapstreaks".
However, if you are unable to see any answers related to the issue you are having, you can use the "Contact us" option. This will enable you to send messages to Snapchat immediately. 
Another strategy is by using the app to flag an issue or file a report. This is easily done when you are logged in, implying that this method isn't feasible if you have no access to your account. 
The third strategy is reaching out to Snapchat via Twitter. Snapchat has an active Twitter account that strives to build relationships and interact with its user base. So sending them a tweet publicly is a great way to get them to respond to you. 
Let's analyse these three strategies in detail.
How to Contact Snapchat Support Quickly
So, how can you get in touch with Snapchat? There are many ways to contact the Snapchat Support team:
Below are the ways to get contact Snapchat support directly.
1. Access the Snapchat Support Portal 
The recommended spot to first explore if you need to engage with Snapchat is the Snapchat Support portal. 
To get started, head to Google and input the term "Snapchat support", and tap on the top results on the search engine results page. 
Better still, you can access the portal directly by visiting this link: https://support.snapchat.com/.
As you look around the site, you will find common glitches, errors and issues as well as their fix and solution. 
You can also proceed to look up the answers to the issue you might be having via the search bar. 
Tap the "Contact Us" button on the help page.
Another way to get in touch with Snapchat is directly through this link: https://support.snapchat.com/i-need-help.
After you have tapped the "Contact us" button, you will be redirected to the "Contact Us" page. 
You can pick any topic that is relevant to your issue and stick with the guidelines and prompts. 
Note that a few topics will require you to contact Snapchat directly. 
When you want to message Snapchat support directly, we advise you to fill in your email address, contact number, username and description of the problem accurately.
2. Use the App to Flag a Glitch/Bug or File a Report
Another fantastic way to get in touch with Snapchat is by using the app to flag a glitch/bug or file a report. 
To get started, launch the Snapchat app and sign in to your account.
You won't be able to get in touch with Snapchat with this strategy if you can't sign in to your account.
Alternatively, you can use either the first or last strategy. If you have successfully accessed your Snapchat account, head to the upper menu bar.
Select your Bitmoji. 

You'll be redirected to your account profile page as soon as you have tapped on your Bitmoji.
From your Snapchat profile, you can access your username, full name, snap score and other vital details.
On the upper left side of your profile, you can locate a gear icon.
Tap the gear icon to access your profile settings. You will find different categories like "My account", "Who Can…", "Additional Services", amongst others.
Keep scrolling to the lower part of the page till you locate the "feedback" category.
Select "I spotted a Bug" below the "Feedback" category
After selecting the "I spotted a Bug" category, you'll be redirected to the "bug" selection. You'll find plenty of topics that you can explore and select from.
Pick a topic that is best related to the problem you are experiencing.  For instance, if you are finding it difficult to use the Snapchat camera, select "camera".
After you have picked the best-related topic to the difficulty you are experiencing, lodge a report with Snapchat.
You'll be given an opportunity to give a description of the problem you are facing. Ensure that you are very clear and precise when providing a description of the issue.
Once you are done with that, include a screenshot of the glitch or bug that you have noticed.
To carry out this step, use the "add attachment" option.
You can also select another topic that relates to the difficulty you experience.
Just select "Choose a topic" and pick a related topic.
Once you are done, select the "submit" button to file a complaint with Snapchat support.
See Also: How To See Who Follows You On Snapchat
3. Send a Tweet to the Snapchat Support Account
The third strategy is to reach out to Snapchat by sending them a tweet via their account on Twitter. 
The official Snapchat Support account on Twitter is @snapchatsupport. 
Their Twitter page is active; feel free to send them a tweet and use their hashtag whenever you experience any difficulty on Snapchat and want to make enquiries. 
For instance, you can tweet something like this. "Hello, I can't use the Snapchat camera. Please help @SnapchatSupport".
You will get a response from them in the next thirty minutes or more. However, this depends on how busy their "Tweets & Replies" feed is. 
Another way you can contact them on Twitter is by using the email icon on their account. Using this route, you can DM them. 
The Snapchat team is also highly engaging via DMs. 
Great Tips to Engage with Snapchat Support
Reach out to the Snapchat Support Team via Email
To rectify any issues on Snapchat, you can contact Snapchat support via email. However, the likelihood of getting a response is slim. 
We wouldn't advise you to use this medium, particularly if you are in need of a swift response. You can try your luck. 
Snapchat's official email address is [email protected].
Remember that Snapchat support is super busy handling thousands of emails from users. You may find it extremely challenging to get their response on time.
Use Twitter to get in Touch with Snapchat Support for Prompt Replies
The fastest way to get a response from Snapchat Support is by contacting them via Twitter. 
Ensure you include @snapchatsupport in your tweet to "tag" or "mention" Snapchat Support in your tweet, then add your complaint. As we have reiterated earlier, you can also contact them via DMs. 
Because Snapchat wants to create an engaging social media brand image, they will likely give you a fast response when you send them a tweet. Snapchat has a strategy that revolves around the fast resolution of problems or issues. 
Explore the Topics from the Snapchat Support Portal
Snapchat has a help page better known as a support portal. It has similar functionality to a quick start guide. You can visit the website via smartphone, PC or iPad. All that is required is your web browser. 
This medium is particularly vital if you can't access your account due to a glitch or hack. 
The site is rich with plenty of articles that can assist you in rectifying your problem by yourself and without the help of the Snapchat team.
See Also: How to Unlock a Permanently Locked Snapchat Account
How to Contact Snapchat Customer Service FAQs
Is There a Live Chat Feature on Snapchat?
This is untrue. Snapchat has no live chat feature. 
It is unclear if, in the future, they will develop a live chat option on their support portal. 
The best way to get a quick response to your enquiries is via DMs via their official Twitter page. 
However, you can request assistance through tagging and mentioning @SnapchatSupport.
How Quickly Does Snapchat's Support Team Respond?
Snapchat support typically takes one to three working days to reply. However, they may process your request for a lengthier time. 
But as we have mentioned earlier, contacting them on Twitter will get you a faster response time. 
Conclusion
It is usually unpleasant when you experience an issue or difficulty with Snapchat. 
However, getting in touch with Snapchat is not difficult compared with some other social media brands. 
Snapchat is highly engaging and interactive on Twitter. They generally interact with users via their handle @SnapchatSupport.
Good luck!
Also Read: