Snapchat is quite popular among the younger generation now. Snapchat was first created by Evan Spiegel, Bobby Murphy, and Reggie Brown. They were former students of Stanford University. 
This app is an American messaging app and service that was developed by Snap Inc, it was originally Snapchat Inc. 
One of the remarkable features of  Snapchat is that photos and messages are only available for a short time before being accessible to their recipients.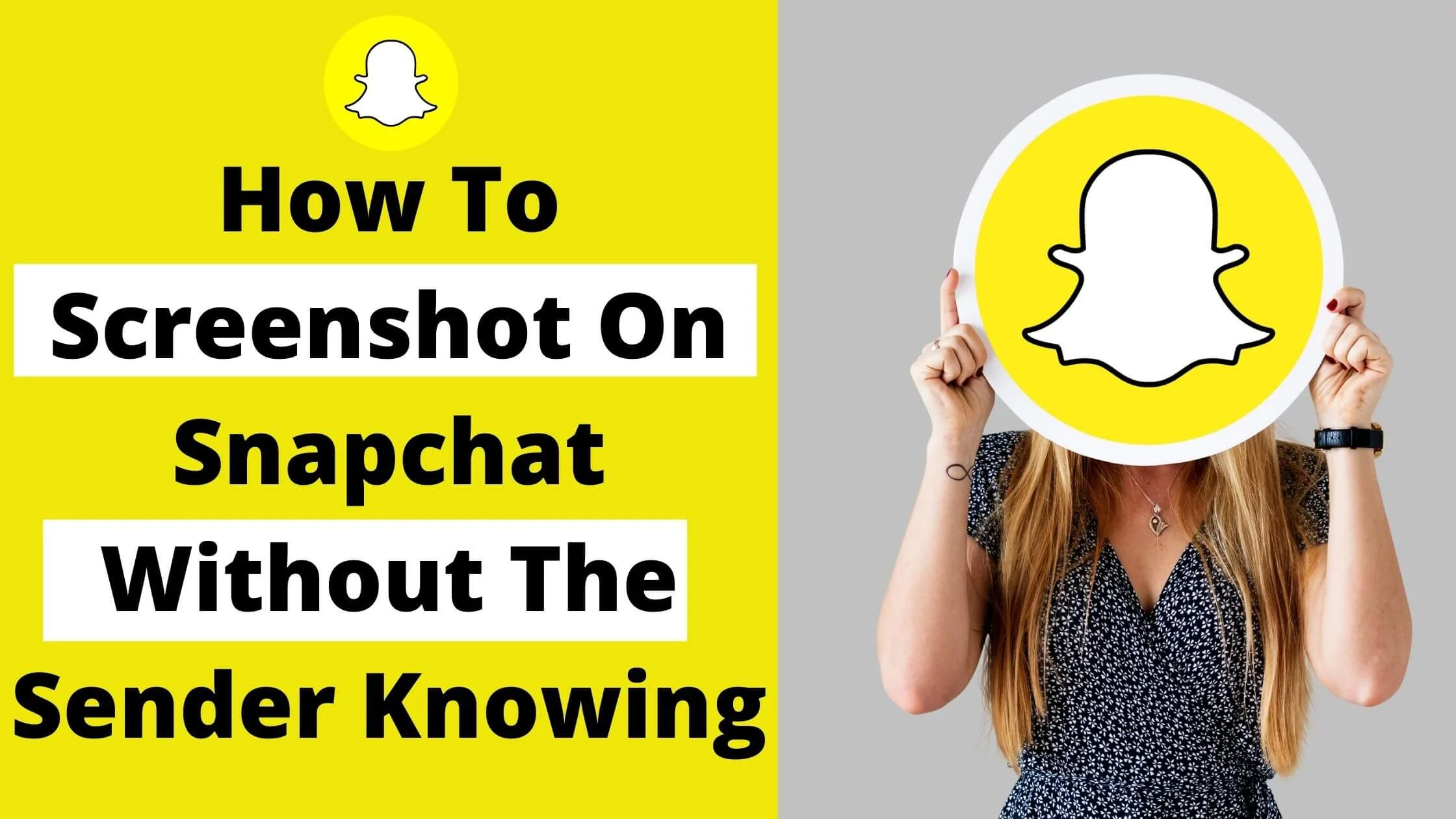 Let us quickly take your minds back to when Snapchat was first launched, as at then, you could take as many screenshots as you want without the sender having an idea about it.
As time went on, a feature was added that sends a notification automatically to the other user, that his or her story has been screenshotted.
Interestingly, over the years, there have been a good number of ways to have your way around this notification.
If you are an active Snapchat user, you will know that the easiest way to save a snap or a story, is just to screenshot it. So what do you do when the other user is being notified about the screenshot(s) you have taken?
Then you try other ways to take a Snapchat screenshot. 
The issue of the sender being notified whenever a screenshot is taken could cause a huge problem, especially if you don't want him or her to know that you have saved their photos.
In this article, I will review to you how to screenshot on Snapchat without the sender knowing.
So, without any further ado, let's get started!
See Also: How To Get Verified On Snapchat For FREE
How To Screenshot On Snapchat Without The Sender Knowing
Below are the ways to screenshot on Snapchat without the sender knowing:
1. Use a Different Phone to Record or Screenshot
If you are lucky to have a spare phone around, then it can be used to record the snap or take a photo of it. You only have to view the Snapchat story on your device and use the camera of the other phone to take a picture. 
If you also want to make videos, you can as well use the other device to record too.
This is one of the easiest ways to screenshot on Snapchat without the sender knowing. And you will also have the snap or video saved, the duration of the video does not matter.
Although this might not be a high-tech solution, it is currently a sure and easy way to take a screenshot without a notification being sent to the sender.
2. Use the Screen Recording Feature on Android
If you are using an Android, the good news is that you might be able to screen record a snap without a notification being sent to your sender.
There's some evidence that some Android users can screen record a snap or story with their Android, with no notification being sent. 
I think you should know that an iPhone in-built screen recorder will not work, it will notify Snapchat users that you have recorded the content of the Snapchat story.
There are also a good number of screen recording apps on the internet today, and guess what? Snapchat cannot protect against every one of them.
This is why I think Android users have the chance to try out the screen recording feature on their device, and also even download other screen recording apps. But the iPhone users on the other hand are restricted to the Apple App Store only.
Well, either of these two options still leaves you vulnerable to security risks and that's why you need to be very careful.
See Also: How To Automatically Save Snapchat Stories
3. Make use of Google Assistant on Android
I know that not all Android devices have Google Assistant, but if you are lucky then you have fewer worries when it comes to saving snaps. 
You can do this by going to the Snap and then you open Google Assistant by either holding down on the home button or by saying ''OK, Google''. Google Assistant will then ask how it can help you, then you give it your instruction.
4. Turn on the Airplane Mode
This method in particular is quite easy and does not require so much from you. This is the easiest way to screenshot a snap on an iPhone without the sender knowing.
You simply launch the app, exercise patience for the app to load, and then turn on Airplane mode.
After you have been able to launch Snapchat on your iOS device, then you quickly swipe over to the page that contains the Snaps and stories.
Now scroll down to the bottom of your screen, click on the Control center, and then tap on the Airplane mode button that has been easily symbolized as an Airplane.
Then you go back to Snapchat and view the story, once the image loads you take a screenshot.
Because there is no internet connection or Wi-Fi connection, Snapchat will be unable to send a notification to the sender whenever you take a screenshot of the Snap or Story.
Once the Airplane mood is being disabled,  the sender might be notified, to avoid this you need to:
Exit the story and tap on your Profile Picture.

Click on the settings icon at the top right
Scroll down and click on Clear Cache>Clear All> Clear.
Once you have done this, you can then turn off your Airplane mode with no worries.
See Also: How To Increase Your Snapchat Score Faster
5. Screenshot with QuickTime on Mac
This method is only applicable if you own a Mac.
All you need to do is to connect your iPhone to your Mac and open the QuickTime player.
Go to File, then click on New Movie Recording and tab on the Record button.
An arrow will appear. Click on it and select iPhone as your camera input. Your iPhone will appear on your Mac, then you will be able to record as many snaps as possible.
Asides from saving the video to your Mac, use Command-Shift-4 to take screenshots individually.
Conclusion
Snapchat does not officially allow anyone to take screenshots without the sender being notified.
But then, if you want to take screenshots on Snapchat without the sender being notified, you can use the methods we listed above and go to sleep with nothing to worry about.
Before taking a screenshot with any of these methods, it will be necessary to know that it is a breach of privacy and it can even be seen as a breach of trust too.
If the sender ever finds out, it just might not go down so well. You should always have it at the back of your mind, that once you share anything online, it is no longer private.
That's enough reason why you have to be careful with the information you give out on any social media platform.
Also Read: