Facebook is one of the biggest social media platforms in the world today with over a 2.91billion users on its database.
It's so magnificent to see how a simple project went on to become a technology giant in such a short time.
Now called META is formerly known as Facebook is an American multinational technology conglomerate. Over the years, it has shown the capacity to overturn any competitor in the tech space in terms of revenue and profits.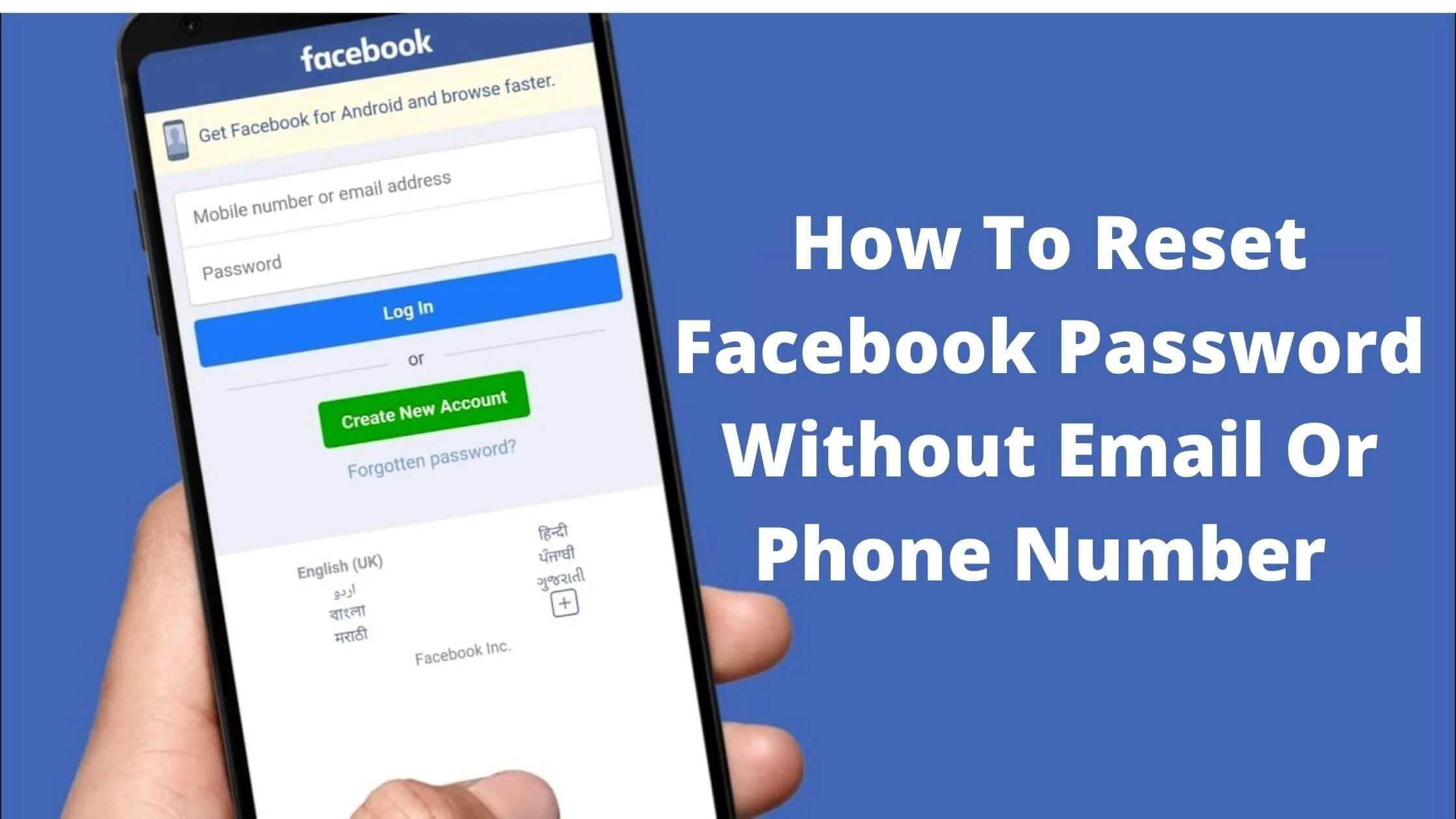 Facebook was founded by some group of Harvard University students headed by Mark Zuckerberg as the CEO of the company and the rest of the team members, Andrew McCollum, Dustin Moskovitz, Eduardo Saverin, and Chris Hughes.
With so many users of this platform around the world, what is common with the social system is "security alertness" to protect users' data and privacy.
Most times, you have a lot going on in your head and you tend to forget some vital information such as your Facebook password.
This article will teach you how to reset your Facebook password without your email, phone number, and even your Facebook.
Want to learn more about this, read on.
See Also: How to Recover a Hacked Facebook Account
How to Reset Facebook Password without Email or Phone Number
The following steps below are systematic and strategic ways to reset your Facebook password without resorting to your emails, phone number, or Facebook. These are the following steps;
Forgotten password
Need Help button
Security and privacy
Report compromised account
Forgotten Password
Forgetting your Facebook password is okay. It is very common for people to forget their account details after opening up a new one.
But no worries as there are ways to always have your password reset at any point in time. The following steps below will clarify how to go about it whenever you find yourself in such trouble.
From the Facebook login page, just click on forgotten account.
After clicking on the button, a new page will open up showing you an option to change your password settings to a new preferred one you want and follow the confirmation process.
Enter your new password and re-enter it again for activation.
After all due process has been done, you will get a notification in your email registered with the Facebook account that your new password has been reset.
Need Help Button
Another way to get your Facebook password reset is to use the Need Help button.
The majority of Facebook users might not know about this because all we do is a post on our timeline and chat with friends online.
But it's okay to do all that – but try and know more about the whole features of the platform you always use. So, let's get down to how to use the need help button on Facebook.
Open Facebook on your device
Below the email and password section, you'll see the need help button
Tap on the Need Help
In the menu that you can find there, tap on the "forgot password"
Scroll from the top to the bottom searching for your name
When you eventually find your name, tap on the "this is Me" and you'll get a recovery option. You can either send a code either through the text or SMS option available.
Security and Privacy
This next step is another unique way to reset your Facebook password on your device. This is very much easy to be understood.
The steps below will explain how to go around this.
Open the Facebook platform on your device
Go to your menu page and select the Settings and Privacy option
Tap on the Settings option
You'll see a drop-down menu with an option that shows security and login
Tap on the change password option you see and change your password to a preferred password you want.
Save your changes
See Also: How to Save Videos on Facebook to Your Phone or PC
Report Compromised Account
This is one of the unknown ways of resetting a Facebook password – but you getting this information right now from the best source.
The report compromised account is a systematic way of resetting your Facebook account whenever you need to. The following steps will give you a breakdown of how the whole thing works and how you can also make good use of it.
To be able to use this feature, you will have to move to the "Report Compromised Account". Then follow these steps below
Once on the page via Google chrome, search for "Facebook Account Compromised" this step is not for those that use a mobile browser as there are some certain steps you won't be able to use.
Click on the "Facebook Account Compromised".
Once the report account compromise drops, click on the "My account is compromised".
Facebook will automatically help you log into your account so you can get control of it.
At this stage, you will need the email you used in registering for the account as, without this email, you won't be able to recover your account. Once the email is provided, it will take you to a page where you can change your password.
Enter your old password that was in use and click on continue.
The next stage will take you to the recovery tool where you'll tell Facebook what is happening to your account, then you are been given an option to identify what you are going through with your account. Facebook will give you an option to reset your password.
Input your new password and confirm your new password and click on continue.
Click on finish when you have successfully reset your password.
Conclusion
Now you have learned how to reset your password without worries.
Most times, if you feel like you forget your passwords a lot, it is safe to write them with a code that only you would understand, and be able to transcribe back into the original word you wrote.
It is also very important to master any of these simple techniques to know what is to be done at any point in time.
Also Read: