The most popular social media platform in the world is Facebook. With over 2.8 billion monthly active users, it is one of the most widely used social media platforms.
Facebook has become an integral part of our lives. It also ranks seventh in global internet usage.
If you haven't registered your Facebook account yet, you might want to do so.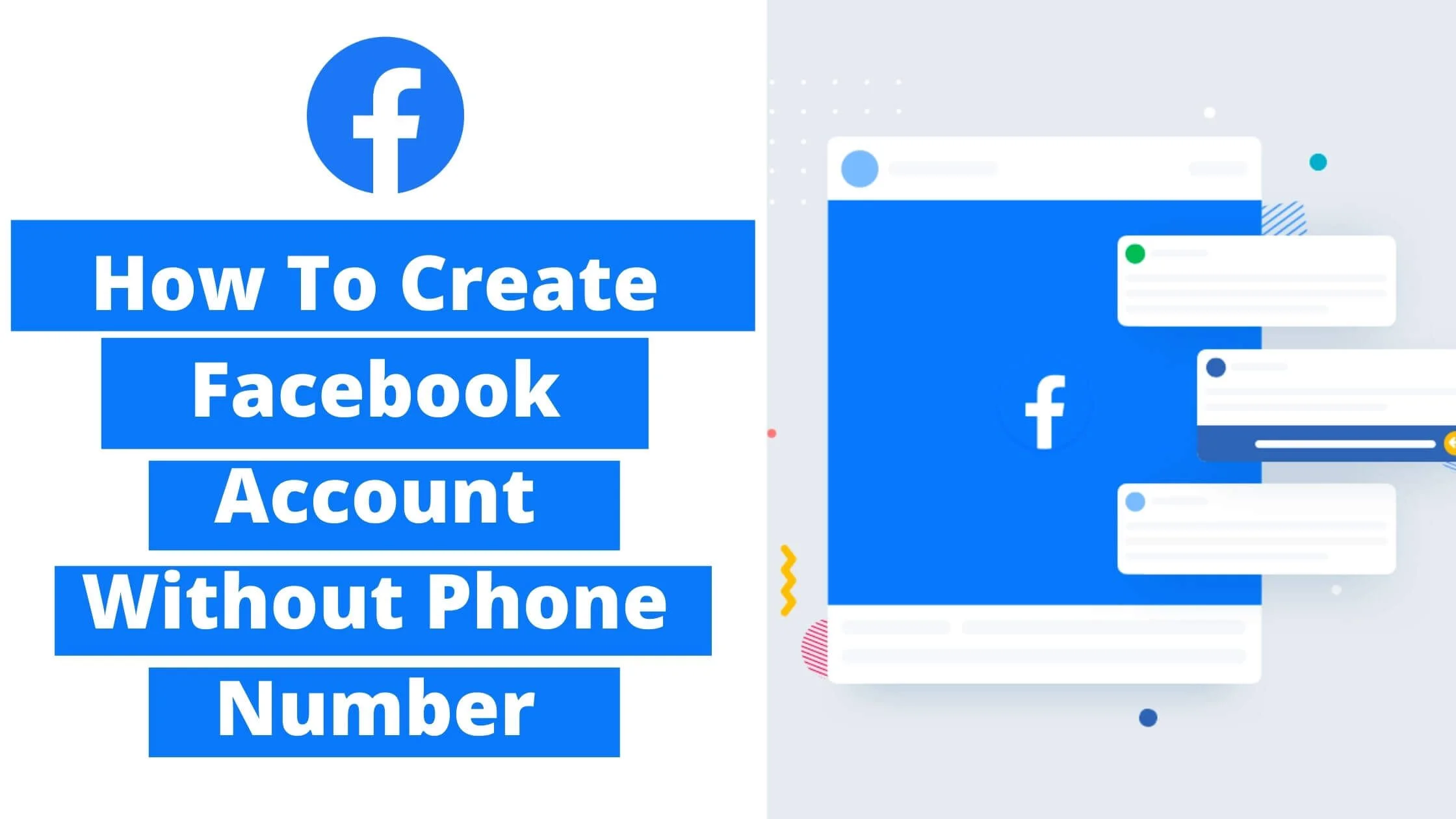 In recent years, Facebook has faced numerous controversies. Many people are worried about the privacy of their information.
Some people want to have a Facebook account without entering a mobile number, but they don't know how to do it.
With this blog, I will show you how to create your Facebook account without giving out your mobile number.
See Also: How to Get Verified on Facebook
Benefits of Having a Facebook Account
Here are some of the reasons why having a Facebook account is beneficial for your business:
It helps you connect with your friends, colleagues, acquaintances, and people all over the world.
You can share pictures, videos, memes, and other information digitally.
It can also be a great place to connect with your customers and market your products and services to a larger audience.
Can I Create a Facebook Account Without Phone Number?
The simple answer is Yes! You can register for Facebook without a phone number.
You can do this by signing up with an email address instead of a phone number.
There is no need to give out your phone number when you sign up for Facebook, and you can use the Facebook app on your mobile or the browser to access your account without a phone number.
However, keep in mind that Facebook will ask you to verify your identity by either email or phone number.
If you don't want to give out your phone number, you can always use email to complete your Facebook identity verification process.
There are also apps like Facebook Lite that you can use to access Facebook without a phone number.
However, it is important to note that Facebook may still ask you for your phone number to verify your identity.
What to Consider Before Creating Facebook Account
Facebook account is easy to create and has millions of active users.
However, you need to be careful when creating an account, because the consequences of making a mistake can be huge.
If you don't follow the right guidelines, you can face issues like being suspended from the platform or losing access to your account.
Before creating an account on Facebook, you need to consider a few things. These include your objectives, your target audience, and the content that you plan to post.
You need to consider a few things. You need to make sure that you have all the necessary permissions and that you have taken the right precautions to avoid getting your account suspended.
This way, you can be sure that your account will be a success.
See Also: How To See What Someone Likes On Facebook
How to Create Facebook Account Without Phone Number
You can set up a Facebook account without a phone number. In fact, you can even register a new Facebook account without a mobile number.
All you need is an email address. If you already have a Facebook account, you can sign in to it and complete your profile.
You can also make changes to your profile and update your information.
Below is how to create Facebook account without phone number:
Firstly, you will need to download the Facebook app by going to your Google Playstore or AppStore.
Search for Facebook in the search bar.
Click on the Facebook app to download it to your device.
Once the installation process is completed, tap on the open button to be redirected to the application.
You will see two options displayed: "Login" and "Create a new account"
Click on "Create a new account"
You will get a pop-up menu on your screen requesting you to allow Facebook to access your phone. Go ahead to click on "Deny". You may also decide to restrict it if asked to access your location.
Next, put in your first name and last name, gender, date of birth and password in the section provided. Make sure to choose a strong password for your new Facebook account to ensure better security.
You will see an option displayed requesting you to "Sign up with your mobile number" or "Sign up with email address". Go with the email option.
Next, click on "Sign Up" to create your Facebook account. An option to verify your email address with be displayed.
Navigate to your email inbox.
You find an email from Facebook asking you to confirm your account. Tap on the confirmation link, and your account is ready to be used.
Following these steps, you can sign up for a Facebook account without using your phone number.
Conclusion
For those who want to avoid giving out their mobile number, Facebook is an excellent choice because they can create an account without a phone number.
With the steps highlighted in this blog, you should be able to create a Facebook account without a phone number.
Also Read: