With the TikTok messaging feature, you can easily have conversations with people you follow on TikTok.
It is great to be able to relate with people this way on a platform that is heavy on visual content.
What happens if the messages you have either sent or received are wiped off or deleted? What could you do to access these messages that are deleted? Read through this article to find out.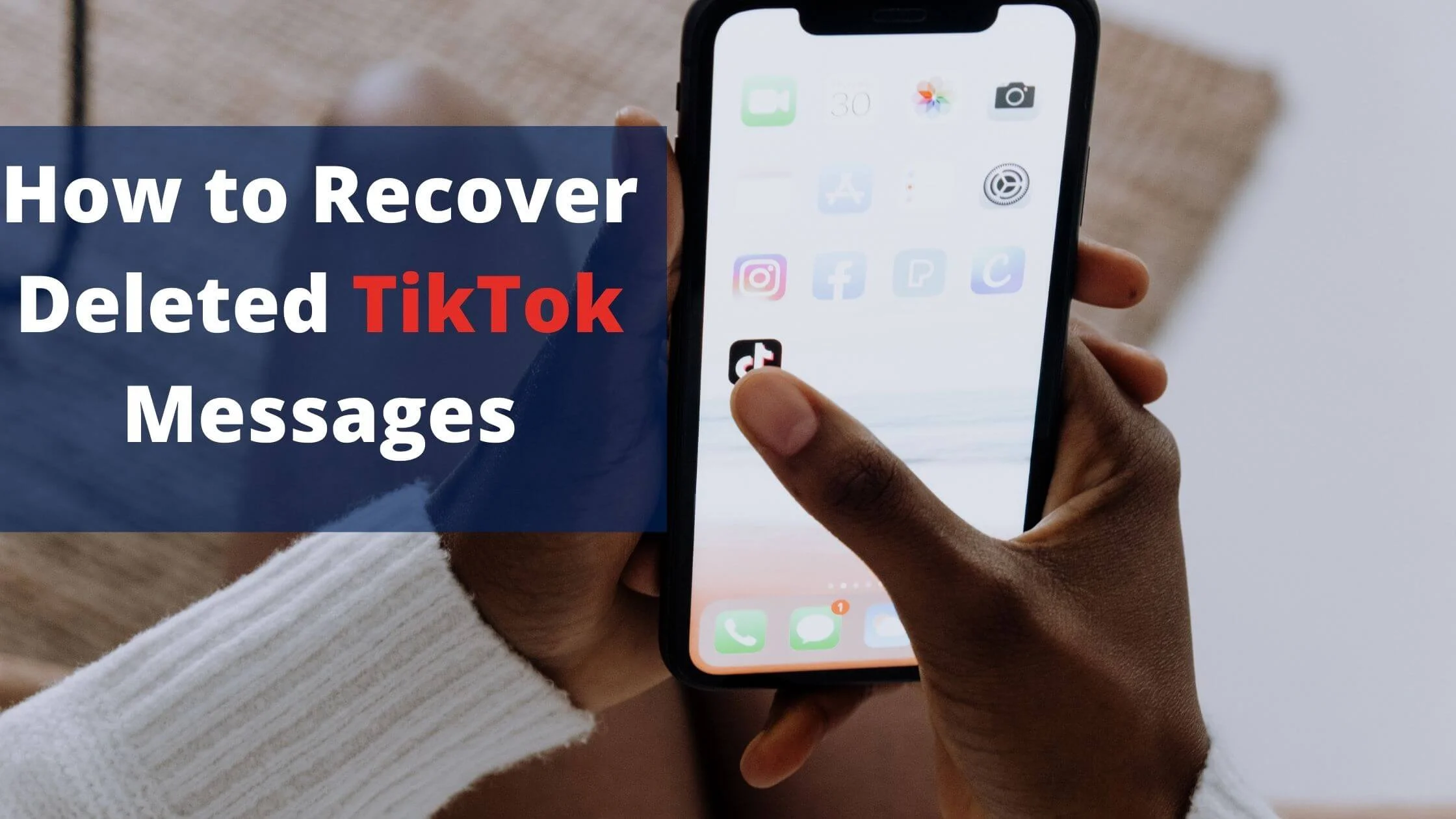 As with any other form of data, your TikTok messages are susceptible to loss. This means you can lose your TikTok messages for any reason whatsoever.
There are several reasons why you can lose your messages. Being aware of these can help you safeguard against loss subsequently.
How You Can Lose TikTok Messages
Let's take a look at some of the things that can influence the loss of your TikTok messages.
Deleting of a Chat by the User
As the owner of a TikTok account, you are the first person that can influence the loss of your TikTok messages. You can easily have your TikTok messages deleted.
This can be done intentionally or accidentally. Either way, the message, or a full thread of conversation can be deleted by you.
In a case where the action of deleting the messages was unintentional, there can be a worst-off scenario of having the entire messages in your account wiped off.
See Also: How To Add Clickable Link In TikTok Bio
A New Registration of Your Account
Another thing that can influence you to lose your messages is if you have to register your account afresh.
If you had an issue with your account and had to register the account again, you are going to lose your messages.
Registering your account will return your account to its default state and make it seem as though it was a new account. Hence, your messages will be deleted.
A Ban on Your Account
If you violated any of the rules that guard the use of the TikTok community, your account can be banned by the operators of the platform.
This can also happen as a mistake on the part of the operators where your account is banned whereas you have not violated any of the TikTok guidelines.
This seldom occurs but can happen. If your account is banned, your messages are one of the forms of data you will lose. By the time your account is reactivated, your messages will have been deleted.
Being Below the Set Age to Make Use of the Message Feature
The message feature on TikTok is reserved for those who are up to the age of 16 and above. People who are less than this age are not permitted to make use of the message feature of the platform.
Therefore, if you could access and utilize this feature as an underage user when this is sorted out, the entire feature will be disabled leading to the loss of all the messages.
It can be frustrating especially when you have valuable and relevant messages wiped off. However, there are a few ways to go about getting your messages back.
See Also: How to Recover Deleted Video on TikTok
How to Recover Deleted TikTok Messages
No button or feature enables you directly undo the delete action.
You would have to make use of one or two techniques to be able to recover the messages that are deleted. Some of these techniques are explained below.
TikTok Data Backup
Just like you can get back your backup data on your mobile device or Personal Computer, you can back up your TikTok data.
You can request your backup data and have the file sent to you while you download it. The process is a simple one but you will have to wait a while before the data is sent to you.
When you have downloaded the data file, you will be able to access the messages that were deleted. This technique provides a direct means of recovering your deleted messages on TikTok.
Here is how to make use of this technique to recover your deleted TikTok messages:
Step 1: Go to the TikTok Platform
Launch the TikTok platform by going to the TikTok website and logging in to your account. If you are using your mobile device, go to your apps section and tap on the TikTok application to launch the app.
Step 2: Open Your Profile
On the homepage of the app you have opened, scroll to the bottom of the page and look for the "Me" icon on the right side. Press the icon to open the profile page.
Step 3: Select Privacy and Safety
On the profile page, you will find a three-dotted icon (•••) at the top of the page. Tap on it to open a new page where you will see Privacy and Safety as one of the options. Select the Privacy and Safety option.
Step 4: Open Personalization and Data
Under the Privacy and Safety option, you will find Personalization and Data as one option and Download Data as the other option. Select the Personalization and Data by tapping on it.
Step 5: Request Your Data File
When you open Personalization and Data, you will be able to choose the action you wish to carry out. In this case, it will be to go to Download Your Data and click or tap on it.
Thereafter, ask for the file of your data by selecting the data file request option.
Step 6: Check to Know if The Data File Has Been Sent
After requesting your data file, check back after a while to know if your request has been sent in.
To do this, go to the Privacy and Safety page and open the Download Data section of the page. If the file has not been sent, you will see the status of your request as Pending.
However, if the file has been sent in, you will see the file.
Step 7: Download the File
After the data file has been sent in, you can click on the download icon to have the data downloaded to your mobile device or PC.
With this, you can have access to your TikTok messages that were deleted.
See Also: How to Monetize TikTok Videos on YouTube
TikTok Data Recovery Application
Several applications can be used to recover your deleted TikTok messages.
Mind you, not all are effective for this purpose, but you can still make use of some of this software to get access to relevant messages you have lost on TikTok.
When you settle for software, like "TikTok Recovery Tool" or "File Explorer"; launch the app and put in the details of your TikTok account and select what you need the software to recover for you.
In this case, select messages. A guideline will be provided to help you complete the process.
How to Recover Deleted TikTok Messages FAQs
How do recover a large volume of deleted messages on TikTok?
When you request your data file and download the file, you do not get to select the messages that will be downloaded. Just search for the relevant messages and make use of them.
Can I prevent my TikTok messages from being deleted?
Take note of the things that can lead to the loss of your TikTok messages when you do not voluntarily delete them.
Majorly, deleting your messages mistakenly and registering your account afresh or recovering your account after it has been banned can lead to the loss of your messages.
So, be cautious when carrying out actions on your phone to prevent accidentally deleting your messages and ensure that you refrain from activities that can lead to the ban of your account.
However, it is important to back up your data should in case you need to recover your messages.
Conclusion
Losing your TikTok messages can be exasperating especially when you have important and relevant messages on the platform.
Though there is no button or feature for undoing the delete of a message(s), you can still get back your messages by requesting your data file and downloading the file afterwards.
Also Read: