Social networking websites like Instagram allow you to connect with others worldwide. You can follow other people and see what they post online.
It is a great way to learn about new things and to share experiences with people from different places.
You can easily follow people on Instagram by entering their usernames in the search box. All the people who use Instagram are usually active on the social media platform.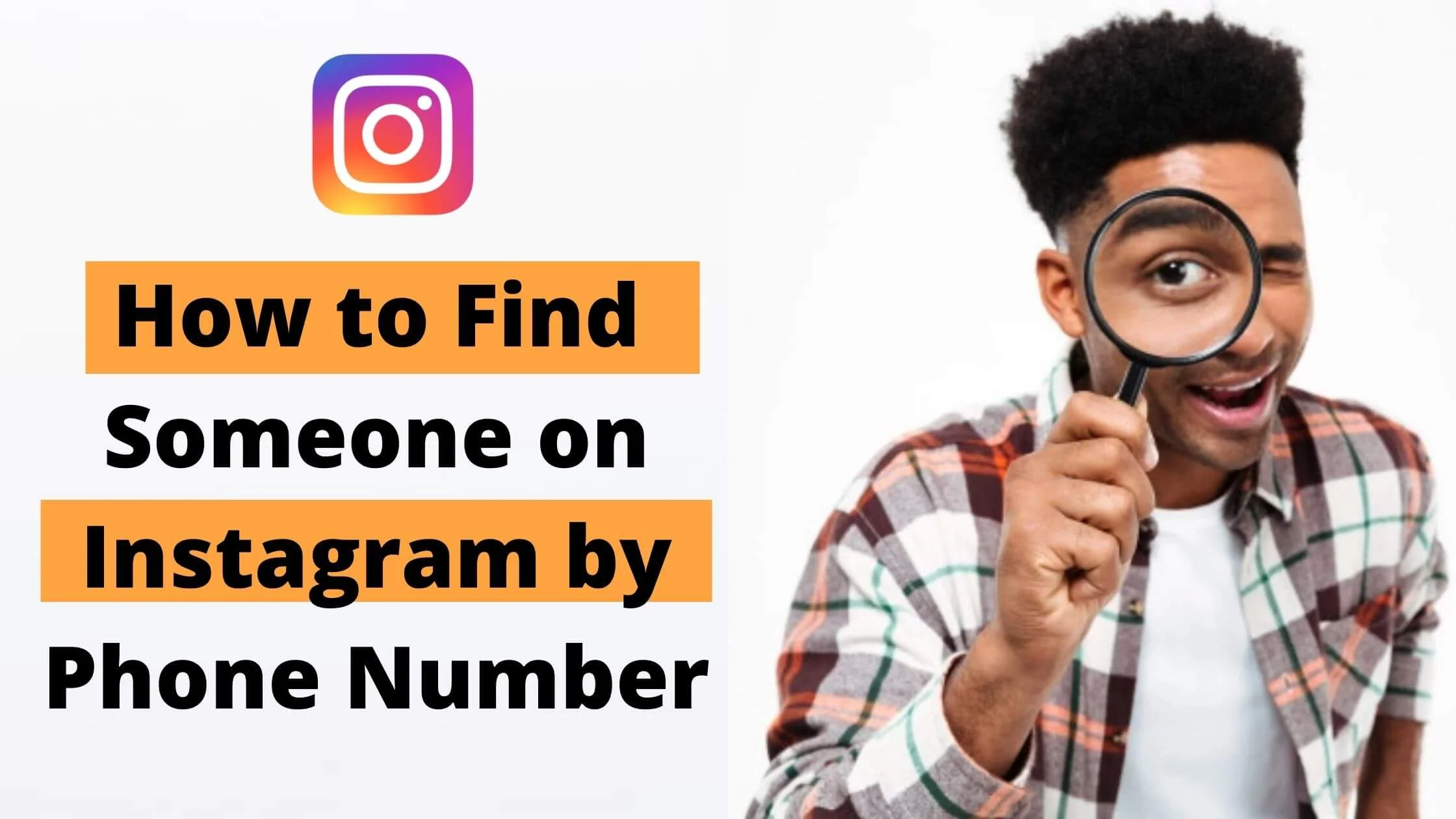 Instagram is a great tool for those looking to learn about something. You can follow people who are sharing their knowledge.
This is the best thing about Instagram. People share different information in their posts.
Instagram users also have a tendency to share phone numbers on their profiles. Therefore, it is easy to search for someone's phone number if you know their username.
But sometimes, when you enter a username in the search box, you may get multiple results. This is because some people share the same username on Instagram.
To avoid this, you need to use the phone number search feature instead of the username search feature.
This article will show you how to find someone on Instagram by phone number.
How to Find Someone on Instagram by Phone Number
If you need to find someone on Instagram by phone number, ensure that the user has their phone number connected to their account and you have the number saved on your phone.
To search for someone on Instagram with a phone number, follow the steps below:
Launch the Instagram app and log in to your account
Click on the profile icon located at the button on your screen
Tap on the three-line bar to see the Menu tab (in a pop-up format)
Locate the Settings section and click on it
From the settings page, click on Accounts
Scroll down and choose the Contacts Syncing option
Proceed to enable Connect Contacts to automatically sync phone numbers from your contact
Navigate back to your profile page and click on the See All in the Discover People section
You will find Instagram profiles that you have saved and have them linked to their profiles
Select the profile that you would like to follow or view
If you see no contacts available, the phone number is not associated with the account.
Please note that perhaps you're using this Instagram feature for the first time. You will notice a dialog box requesting you to 'Allow Instagram to access your contacts?'
Make sure to grant access to Instagram to your contacts by clicking on the 'Allow' option. This will enable the app to recognize the people listed in your app already.
Once that access is approved, your contacts will now be automatically synced to your Instagram account.
Find Instagram Username Without a Phone Number
Search by Username
One of the simplest ways to search for someone on Instagram is with their username. This method is effective on the mobile app and Instagram site.
Launch the Instagram app and sign into your account.
Select the Magnifying Glass option.
Input the username of the person in the space provided.
Wait a few seconds for the search result to appear.
Next, you will find profiles that match the username you provided. It is a good idea to use the filter tool to sort out irrelevant requests. If you are using a website, the process is the same. The only difference is that the website is located in the upper section of the website.
You won't find the filter tool to sort through location, age and gender. So it's best if you know the correct username.
Search by Places
Other than searching for someone using their username, another effective way to find a specific Instagram profile is via location search. This is a bit difficult.
You have to go through each post to see if there is a picture of the person you are looking for on it. This method is usually used as a last resort.
Here are the steps involved in searching for someone on Instagram by place:
Access the Instagram app.
Select the search icon and navigate to Places.
Input the name of the location (geographical region, city or area) where the person you are searching for resides.
Select the relevant location and navigate to the page with pictures.
There is a filter tool that you can use to sort posts by date or popularity. If the person is famous, you can filter using popularity. If it's an average user, filter via date.
This method won't give you a conclusive result every time because lots of Instagram users do not use the location tag to specify where their pictures were taken. It is very time-consuming. However, with a stroke of luck, you may find the desired result. Furthermore, this feature can only be accessed via the Instagram app.
Many Instagram users regularly utilize hashtags in their posts to boost visibility. Hashtags are effective because they give a clue about what the picture is about. If you have accessed the Instagram page of the person, you are searching for before and come across a specific hashtag that you can remember. Do the following:
Access Instagram (on a mobile device or PC).
Navigate to search.
Select hashtags and input the ones you can remember. The one associated with the profile of the person you are looking for.
Now you have to review the posts in the search results. Hopefully, the person you are searching for will be among them. However, there is a downside to this method. It won't work if the person you are searching for doesn't use hashtags.
Search by Following
This is another simple and exciting method.
It involves looking for the Instagram account of a friend or loved one of someone you are searching for. Next, access the following tab to see if the account is among its followers.
Here's how to do it:
Navigate to the profile of the account you think the person you are searching for is following.
Then select Following or Followers.
You will see a list of usernames. If you are using the Instagram app, you can search for a specific user. Else, continue scrolling until you see who you are looking for.
A time-saving tip is to directly message the mutual friend, loved one or acquaintance and request for the username of the person you seek.
Keep in mind that this method is less effective for those with private profiles. This is the only limitation.
Search by Picture
Is there a picture of someone, but you can't tell who he/she is exactly? Don't worry. In this internet age, there are platforms you can use to search for Instagram users by image. The first is Google Photos.
Google images
Access the official website.
Select the camera icon beside the search bar. We recommend that you use a PC to carry out the search for convenience's sake. You can upload a picture from your picture or paste a link in the space provided.
Wait patiently for the search results to appear.
Next, you will find similar photos and sites to which these pictures were uploaded to. Review each web page, and hopefully, you will find the person you are searching for.
Keep in mind that you won't see the person's Instagram profile in the search results. However, you may find their username or name(s) on other sites.
TinEye
Another platform that is effective for reverse image search is TinEye. It is advantageous because it works even for low-quality pictures.
Access the website and paste a link to the picture in the space provided. If the photo is on your PC, click the arrow button to upload it.
Search by syncing Facebook friends
Much work has been done over the years to integrate Facebook and Instagram. Today, it is possible to sync your Facebook friends with your Instagram profile hassle-free.
Access Instagram and select the hamburger icon (3 horizontal lines).
Navigate to Discover People
Select Connect to Facebook.
Log in to your Facebook account.
Next, your friends on Facebook will be shown in a search result on Instagram.
Use Search Systems
The last way to search for someone on Instagram is to utilize search engines. One of the best platforms for this is Google.
All you have to do is input the person's username in the search field and tap "Enter." Check out the search results and look for the person's Instagram profile.
Conclusion
Finding someone on Instagram with a phone number is easier than finding someone without one.
By following the steps highlighted in this article, you should be able to find someone on Instagram using a phone number.
Also Read: