People take an interest in you if they're on social media, and that's the cost of doing business online. There's a difference between being engaged with you, being curious and checking you out, and stalking.
Are you being stalked on Instagram? Do you want to know if someone has a secret crush on you or is watching your every move on social media?
All of these are the questions that this article will answer.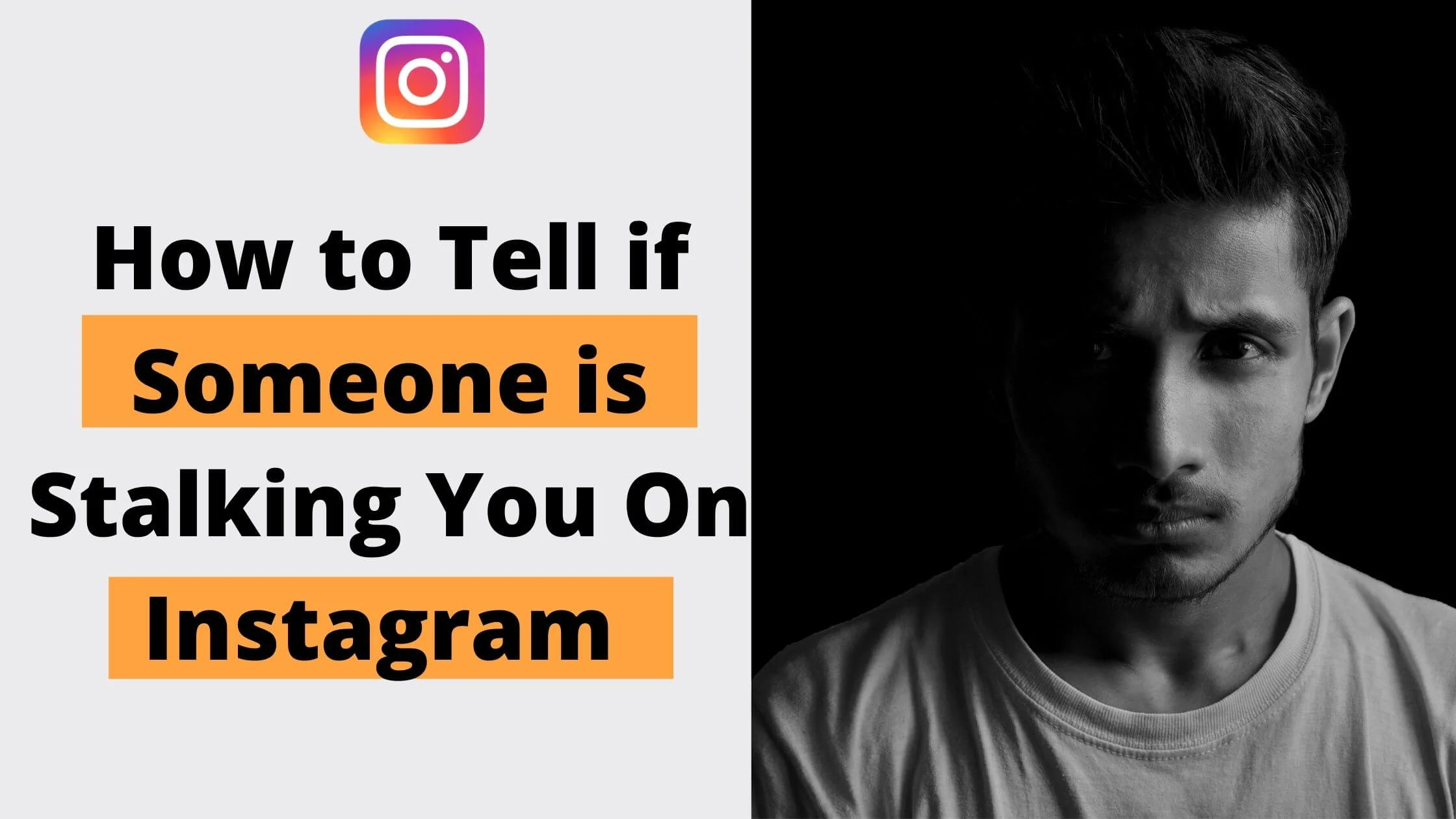 If someone is watching but not engaging, they'll look at your posts and maybe comment, but never engage in conversation.
Unfortunately, there's not much feedback from Instagram on what's going on, who's viewing your profile, or when someone views your profile.
You can only use Instagram Stories which lets you know who saw your story.
In this guide,  I will show you how to tell if someone is stalking you on Instagram.
Sounds good? Let's get started!
See Also: Instagram Shadowban: How to Fix it Really Fast
Instagram Stories: The Only Way to Know Who's Stalking You
Instagram Stories are essentially a replica of Snapchat Stories. They function in the same way, and they're both fun. You create a post, set it as a Story, and it's available for 24 hours before it disappears.
Your Instagram Stories are where you can really get in front of your audience. When you publish a story, you can see who is checking it out.
You choose someone's profile in the app to see their stories and vice versa. Just like Snapchat, Instagram Stories allows you to know who has viewed your IG Story post.
Swipe up from within one of your own Instagram Stories to find out who has viewed it. The screen displays the username of each user who viewed the Story in real-time.
Catching the Instagram Stalker
With Instagram Stories, you can discover who's watching your posts, but Instagram Analytics doesn't tell account owners how many people watched.
If you're feeling uncomfortable, then it's time to take action.
In the same way that you can share a picture with specific friends on your "Close Friends" list, you can also hide your Instagram Story from anyone.
It's a good idea to make sure no one else can see your Stories. To do this, click the Instagram Story Settings link and select "Hide Story From." Choose only people you don't want to share your Story with, such as friends or family members.
If you want to hide your identity from a potential employer, then this is the best way to do it.
It's easy to find out which of your Instagram followers have viewed your story. If they've watched it multiple times, you know it was them because only they would have access to it.
With Instagram Stories, you can easily know your Instagram stalker.
See Also: How to Disable Direct Messages on Instagram
How to Tell if Someone is Stalking You On Instagram – Other Ways
You can see who has viewed your Instagram Story without having to be an Instagram user. You'll find this out by seeing who has liked your Instagram Story.
Unlike Snapchat which offer users various ways to find stalkers, Instagram has only the Stories feed that allows you to do so.
Below are other ways to find out Instagram stalkers:
Using Third-Party Apps to Spot an Instagram Stalker
You can use third-party applications, browser extensions, and websites to find out who is looking at your profile.
Some of these don't work and need access to your private information for illegal purposes.
With the Instagram stalkers app, you can easily see who stalking you on Instagram.
How to Stop Someone Frome Stalking You on Instagram
If you think someone is stalking you on Instagram, there isn't much you can do about it.
While you might want to report them for violating Instagram's terms of use, it's not technically illegal for someone to stalk you on the platform.
This is why you need to set up a privacy policy for your business. People can do whatever they want with the information you post online.
If you don't have a privacy policy, people could put your information out there and use it in ways that aren't appropriate for your business.
1. Change Your Instagram Privacy Settings
If you suspect someone is stalking you on Instagram, you can change the privacy settings on your account to prevent them from doing so.
Open your Instagram App
Click on the "Settings"  (profile icon) to get to your profile page
Tap the "hamburger icon" at the upper right corner
Choose "Settings" from the menu
Click "Privacy"
Below "Account Privacy" at the upper section, toggle on "Private Account"
Private accounts are only visible to people who follow you. If you choose to allow people to follow you, they can send a request to be added.
This feature will keep your Instagram account less visible to users on the platform.
2. Change Your Instagram Activity Status
Another way to stop stalking on Instagram is by changing your Instagram activity status. This can prevent stalkers from seeing your activities on Instagram.
Open your Instagram account
Navigate to the "Settings" tab then click on "Privacy"
Choose "Activity Status" and turn off "Show Activity Status"
Following this step will prevent anyone from seeing what you're doing on Instagram. This also applies to you. You won't be able to see other people's activity status. It's vice-versa.
3. Remove the Stalker From Your Instagram Followers
If you have been able to find out who the stalker is, you can remove the user from your Instagram followers.
To remove Instagram stalkers from your followers, follow the steps below:
Launch your Instagram app
Click on your profile
Proceed to tap on the "Followers" section at the upper corner
Choose the "Remove" button just beside the follower you want to remove
Perhaps you have set your Instagram account to private, your stalker won't be able to see your profile anymore. However, they can still see your comment on other posts.
Changing Your Instagram Account to Private
There are pros and cons to having a private Instagram account. You'll have lower engagement on social media, but you'll have some privacy.
You could try turning your account private for a month or two and then making it public again.
Your stalker would probably lose interest, and maybe he or she would move on.
Conclusion
You don't need to worry about your online privacy when using Instagram. It can be a great app for sharing photos and videos with your friends, family, and followers.
Social media is a great tool for communicating with friends and family. As it stands, however, there's no way to truly know whether or not someone is stalking you on Instagram.
Always be mindful of what you post, and you'll never have to worry about a stalker.
I hope that this guide on how to tell if someone is stalking you on Instagram helps you find your Instagram stalker.
Also Read: