Once you get active on Snapchat, you will agree with me that Snapchat is currently among the top list of Social Networking apps.
Most people use it to share their stories, moments, and very entertaining content with their followers, that could eventually be their friends and also family members 
There's a whole lot of Snapchat features I think most people out there haven't discovered yet. With Snapchat, you can chat with your friends and loved ones just the same way WhatsApp, Facebook, and Instagram do.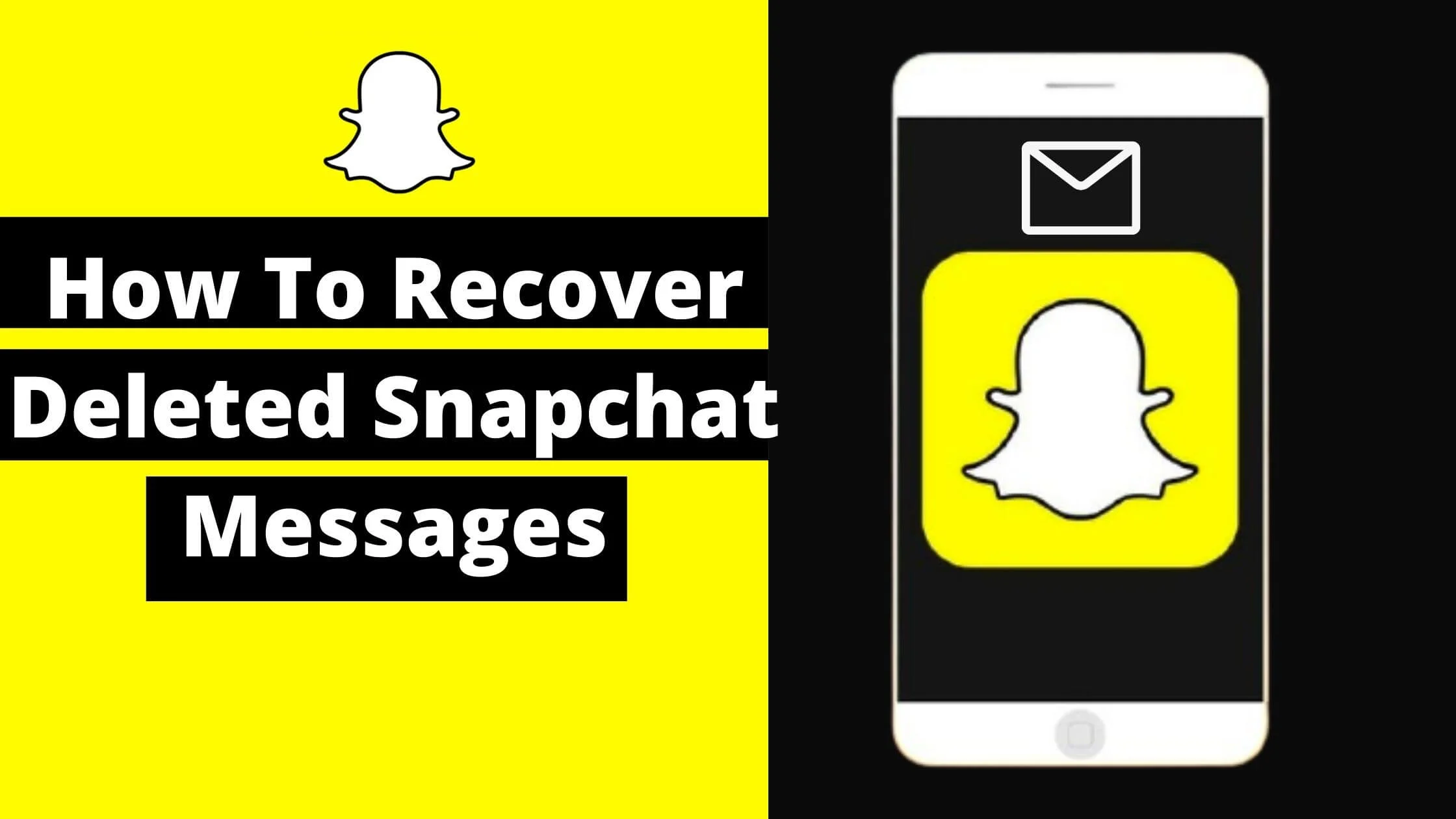 A new feature was recently introduced on Snapchat, and it's known as Discover Messages. Discover Messages allows you to take snaps and easily share them with your friends, after sharing the snaps you can click on a link to post on Discover.
The fun part I consider one of the outstanding features is the fact that all messages you send or receive, including pictures and videos, will be deleted automatically after viewing or once it has lasted up to 24 hours.
This particular feature has awarded Snapchat with a good number of new users over the years. And the feature also nullifies the stress of deleting conversations mistakenly or even intentionally.
Now, are you among the set of people that have deleted conversations on Snapchat with your friend and then want to recover the deleted messages?
So, if you want to know how to recover deleted Snapchat Messages, then you only have to keep on reading.
Although Snapchat has made it clear that Messages will automatically disappear after it's been viewed by the receiver, or exactly 24 hours after viewing except you save them.
The good news here is that you can still recover your deleted Snapchat messages that include photos, videos, and chats by simply requesting account data, and this is also stored on your device.
See Also: How To Get Verified On Snapchat For Free
What You Should Know About Snapchat Messages 
Snapchat is one social media platform that gives users utmost control. Snapchat makes use of ephemeral messaging. Have you ever heard of ephemeral messaging?
Ephemeral messaging is a type of chat or conversation that does not last long. It can otherwise be referred to as self-destructing. 
In simple terms, messages sent through ephemeral messaging will get deleted on their own once the receiver has clicked and viewed them. 
This kind of messaging seems cool because you can get to control how long a message lasts in your receiver's inbox. 
It makes you feel free to share your actual thoughts and ideas other than keeping them to yourself because you're so sure the messages won't be out there for so long.
Sending self-destructing Messages also helps you save up your storage space. I got that right, yeah. You won't have to delete items from time to time just to free up space on your device. And that's a bonus.
Inasmuch as I'll happily embrace the idea of ephemeral messaging,  you can also end up losing valuable data as quickly as it is being received too. And I think there might be Messages you want to hold on to,  maybe a little longer.
What you should know is that Snapchat doesn't actually offer you an alternative way to retrieve messages from your chats, but you have your way around deleted Snapchat Messages. 
Let's get it started. We will let you know how you can recover deleted messages depending on the kind of device you are using.
See Also: How To Get Rid Of Quick Add On Snapchat
How to Recover Deleted Snapchat Messages on Android and iPhone
If you're an Android user, recovering Snapchat Messages can be done in many ways:
1. Recover Snapchat Messages from Cache
You might love to try out your Android's built-in recovery tools. Because each time you exit Snapchat or any other app on your phone, recent memory is being discarded on Android phones.
This means that the app will have to be reloaded, and the process can be really time-consuming especially if your data connection isn't just so strong.
Your phone's caches can definitely help you out in times like that. Note that your Snapchat messages will always be cached temporarily.
This is how to recover deleted Messages from the Cache memory on your device:
Make sure your Android device is connected to a PC with the aid of a USB cable.

Immediately your device has been recognized by your device, open the settings folder and then navigate to "Android".
Click on "Data".
Search for a file named "com.Snapchat.android".
Open your Cache folder and choose the messages you'll love to recover.
Click on "Recover".
This method can be helpful when you want to recover recent Messages. Older cached data is always discarded with time.
2. Use File Manager
If you don't have a PC, then you don't have to get worried at all. There's always a way out.
Now you can use the internal memory on your phone. 
You just have to follow the steps below:
Click on File Manager on your device. If File Manager is not installed on your phone, then you can download it from the Google Play store.

Navigate to "Android".
Then click on "Data".
Open the file that's named "com.Snapchat.android".
Rename all the files with "nomedia" extension
Once you are done renaming the files, you can then open any file you want and view your messages.
See Also: How To Fix Snapchat not Loading Snap or Stories
3. Save Snapchat Messages
If there are ways to save your messages instead of deleting them, then you should gladly embrace those ways.
Saving a message on Snapchat is quite easy and not difficult at all.
This is how to go about it.
Open Snapchat and log into your account.

Open the chat section by swiping right.

Click on the chat you want to save.

Have a long press on the message and tap on "save" in the chat option.

If the message has been saved, it will be highlighted in Gray color and bold.

At the same time, you should bear in mind that the other person will be notified that you've saved a message.
This can be done comfortably with both Android and iPhone.
4. Make Use of the Dumpster
On Android, Dumpster is the Android version of recycle bin. It's important you download the app to help you protect important files and folders too.
This app does a great job of storing everything you delete, whether intentionally or accidentally. That's amazing, right? 
Almost all your messages can be recovered with a dumpster.
Every deleted file is always visible and you don't have to get yourself worried. Dumpster will help retrieve Messages even without an internet connection. You'll also have to activate the app for Snapchat media.
5. Use FoneLab
If you're an iPhone user, then this can help you out. 
At the same time, FoneLab doesn't only help you recover deleted Messages on Snapchat, but it offers a wide range of services that include device repair, file backup services etc.
The steps below will guide you on how to use FoneLab to recover deleted Snapchat Messages:
Download and install FoneLab on your PC 

Go ahead to connect your iPhone to your PC with the aid of a USB cable.

Immediately your iPhone has been detected by your device, a "Start Scan" button will appear. Once you click on it, you can then start the recovery process.

Once the scan is completed, all the items you want to recover will be shown on your screen.

Then click on Snapchat Messages".
Pick a destination folder and wait for the software to recover your messages.
Conclusion
If you deleted a Snapchat Message, and you desperately need to recover it, then it's possible.
You don't have to get yourself worked up and stressed. But you need to be careful not to use a tool that will end up corrupting your Messages or the data you have on your device.
Following the guide on how to recover deleted Snapchat messages will help you retrieve your messages.
Also Read: