I guess you have been looking for a way to rewatch those Instagram Reels you loved some time ago, and if my guess was right then you are definitely in the right place.
The Instagram Reels is a new feature of Instagram, but this still does not change the fact that so many people are already so much in love with it.
Instagram reels enable you to create videos of the numerous fun moments, and then easily get to share them with your followers.  You might also agree with me that watching reels of others on Instagram introduces you to new ideas.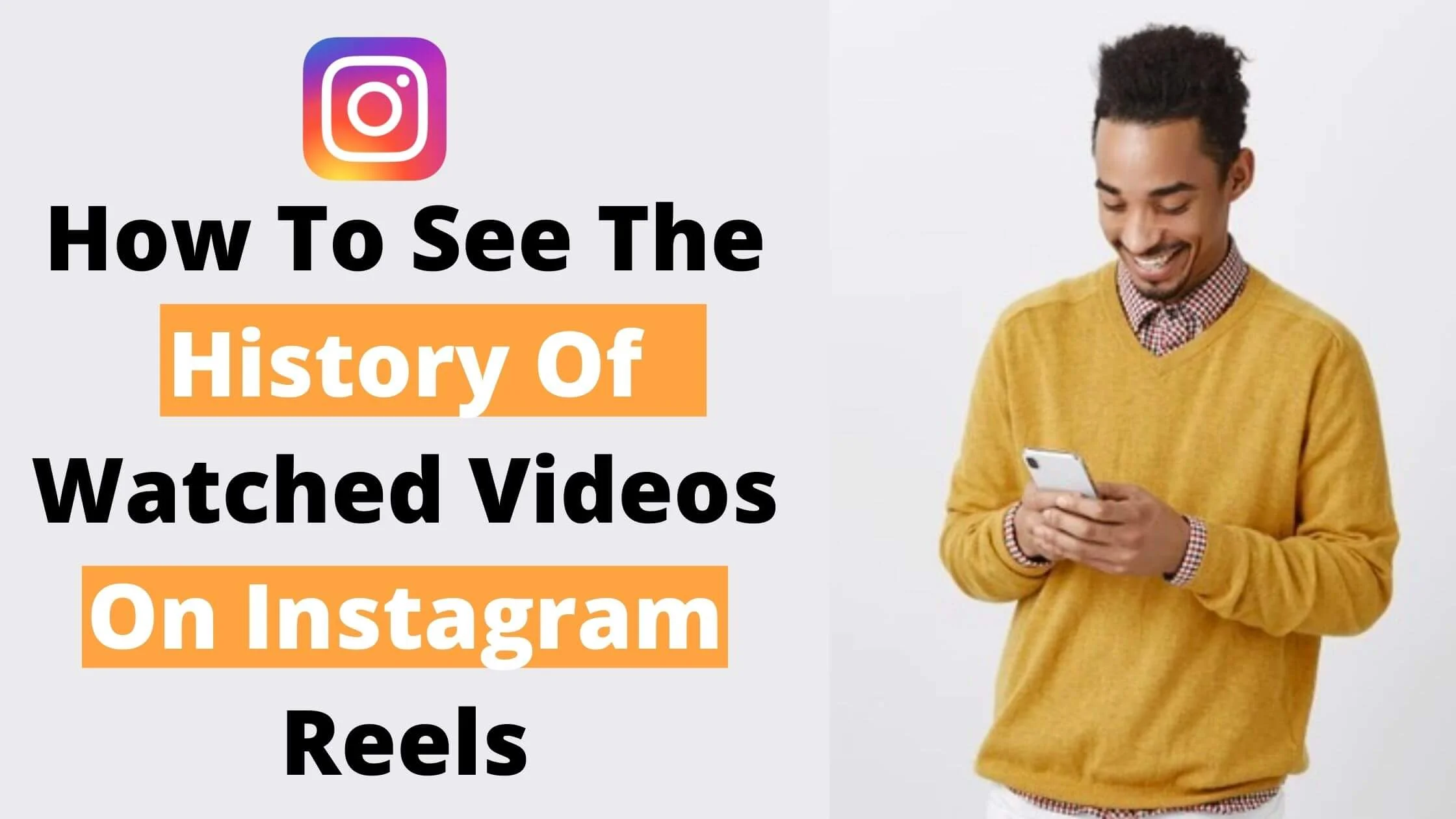 Since the reel feature was launched, most people have been going crazy over the trending and very exciting videos you can find there. Every new video always comes with enticing and captivating content that will keep your followers glued to their screens for more.
You could go ahead to ask any expert, and you will be surprised to know how Reels generate views and engagement than any other form of content you can think of on Instagram.
That is one of the reasons why Instagram Reels will always remain a good source of content for most Instagram users. Instagram without Instagram reels will be missing out on something so important.
Although Instagram does not have a built-in tool that can help you view your watch history without stress, you can see the history of your watched videos on Instagram reels with these few easy steps.
If you carefully follow the steps in this article you should be able to have access to your Instagram reel history at the end of this post. That's one more reason why you should know that every part of this article is essential.
Let's get it started.
See Also: How To Get Verified on Instagram For FREE
How to See the History of Watched Videos on Instagram Reels
Being able to recall the username of the user that posted the reel, will make the entire process quite easier for you.
Because all you will have to do is to search for the Instagram account by typing their username into the search bar and going through all their videos to find that particular reel you watched earlier.
If this person is on your follow list on Instagram, then it will be way easier to find the Reel.
At the same time, it will be a different case and approach entirely if you don't remember the username of the person. Let's see how that can be done.
1. Download Your Account Data File from Instagram
The good thing about social media is that it has provided us with a free archive comprising not just of our best moments but the special moments in the lives of our friends and family members as well.
Once anything has been uploaded on social media, it might likely just stick around forever. This simply means that you can go back to rewatch those moments and smile over them as many times as you wish to.
That is how amazing Instagram Reels can be.
Instagram is good at keeping a very detailed activity report for every user on the platform. You can call that activity log, which means a report that shows your activity on Instagram.
From the exact moment you sign in to your account, all your activities will be documented until you sign out. This is just one of the ways to see the history of watched videos on your Instagram reels. 
You can do this using your Android, iPhone, and browser too.
Below are the steps on how to see the history of watched videos on Instagram Reels.
Log into Instagram on your phone.

A homepage will come up, click on the profile icon located at the bottom left corner of your screen.

Right there on your profile page, select the three horizontal bars at the top right corner.

Click on settings > security > and then Download Data.

You will be requested to input your email address that's linked to your Instagram account.

Carefully enter the email address and tap on "request download".

Type your password and click on "next".

Then finally click on "done".
Instagram might take some time to send the link, sometimes it might take up to 48 working hours for the company to send the link to you that contains the history of watched videos on Instagram reels. 
Once the link has been sent to you, you have to open it on your mobile or transfer it to your PC to access the zip file.
This means you need to be patient.
See Also: How to Download Facebook Reels Video on Android & iPhone
2. Take a Quick Look at Your Saved Reels on Instagram
It is easier to find saved Reels faster than it is to find liked Reels. This is why it is much better to save the Reels on your Instagram feed so you can discover them later.
You can find these saved videos by selecting the small profile icon at the bottom right corner of your screen once you've opened Instagram.
Then select the three horizontal bars at your top right, and click on the "Saved" option. And that's just it! You will get to find all the reels you have watched so far.
The only issue here is just that you might have to go through a long list of posts, to find that reel you are looking for.
3. Search Through Your Liked Reels
This is another way to see the history of watched videos on Instagram reels. Just the same way you have the option to watch saved videos on Instagram is the same way you have the option to watch the liked reels too.
You only have to tap on the profile button at the bottom right corner of your screen, click on the menu option right there at the top, select settings, click on account, and then the posts you've liked.
This is where you will find all the posts you have liked so far. If you have liked so many posts, then it might be challenging for you to find a particular reel. But you'll find it.
Conclusion
Instagram comes with a whole lot of outstanding features. But despite all of its features, there's no official way to view the history of watched videos on Instagram reels. You can have your way into your archives and search for them.
Or you could better still, follow the methods listed above. The steps will help you out.
I hope this article on how to see the history of watched videos on Instagram Reels was helpful. Feel free to share this article with your friends and family, if it has been of great help to you. 
Also Read: