How to disable direct messages on Instagram is the question I hear asked more than any other question on the internet today.
Instagram has become one of the most vital social networking platforms for businesses, influencers and creators.
One of the most popular features of Instagram is the Instagram Direct Messaging (DM) feature. This feature allows you to talk to another person who is following you or not.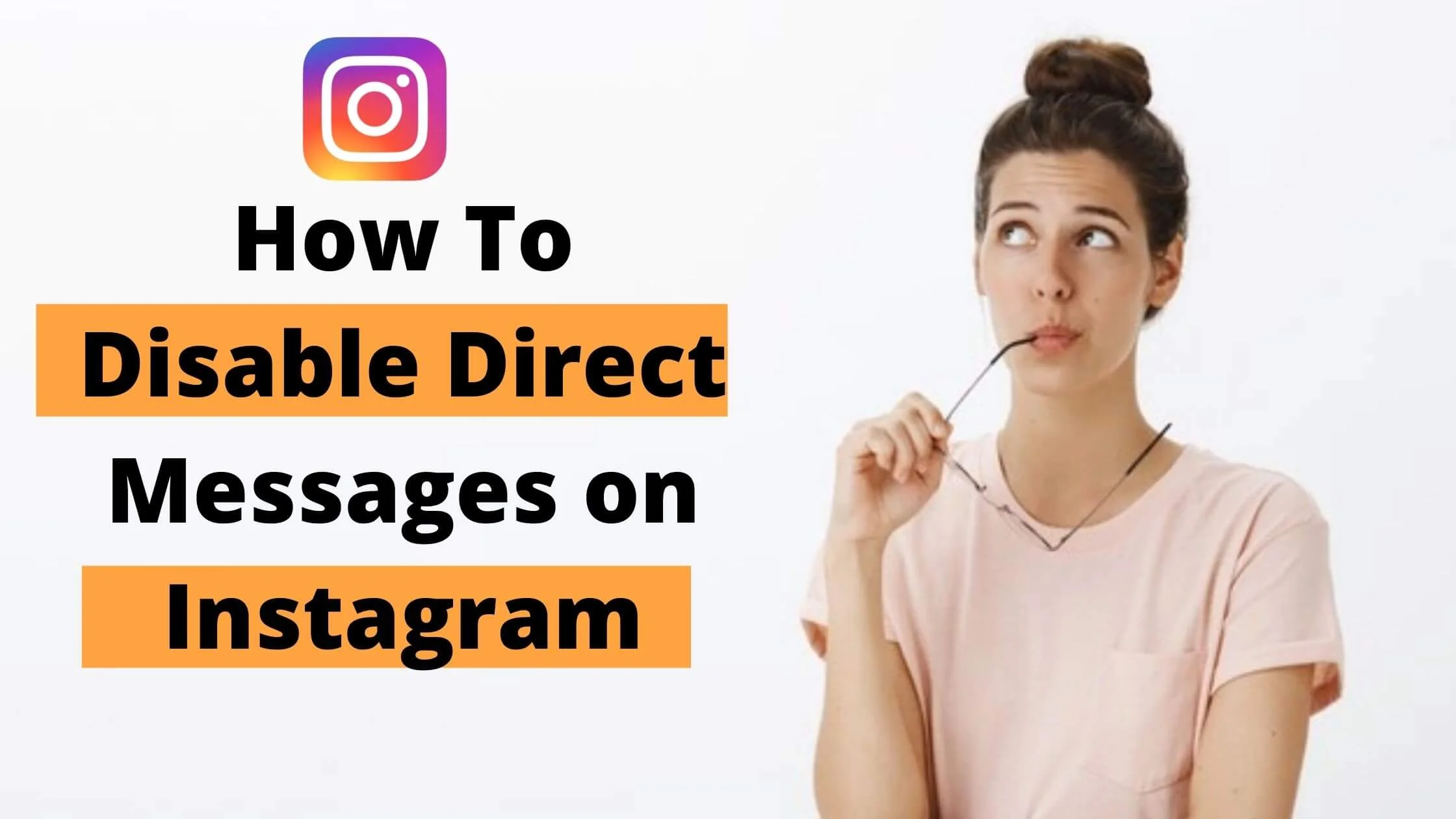 You don't have to be friends with them to be able to use this feature.
It's no secret that there are tons of people using Instagram for their personal use but how many of them would be interested in your business?
It is so frustrating when people are posting a photo and then you scroll down and you see that they have sent a message to everyone who has liked their post.
In order to avoid this, you can make your profile private or disable direct messages option on your Instagram account.
So if you're worried about people finding your account on Instagram and sending you unsolicited DM, this article will help you out.
This guide is dedicated to showing you how to disable direct messages on Instagram really fast.
Sounds good? Let's get started.
Is Your Instagram Account Public or Private?
It is obvious that your profile will be different depending on whether you have a public or private account.
For instance, if your profile is public, then your photos and activities will be visible to everyone.
On the other hand, if you have a private account, then your photos and videos will only be viewable to people that follows you.
Also, only those that are following you can send you DMs.
If you're an influencer, creator or a business, you might not want to have your account private as it might hurt your business.
See Also: How To Recover A Hacked Instagram Account Really Fast
How to Change Public Instagram Account to Private
If you're not happy with all the DMs being sent to you, you may consider switching to a private account.
Once your account is set to private, only the users who follows you will be able to view the content that you upload. So, hopefully, you'll receive fewer Instagram messages to handle.
To change your Instagram account from public to Private, follow the steps below:
Navigate to the 'Settings' Tab by clicking on the three line bars at the upper right of your profile
Proceed to click on 'Privacy' with a lock icon besides it. At the section, you will see find 'Account Privacy' with a toggle button.
Go ahead to toggle off the button to switch your account to private
Click on 'Continue' to confirm that you want to switch your IG account to private.
Congratulations!!!
How to Disable Direct Messages (DMs) on Instagram
It can be problematic for people to read too many messages if they use the platform for entertainment rather than engagement.
Is it the same thing that you're going through? You don't have to worry anymore. You're about to discover the solution to this issue.
Our goal is to make sure that nobody else in your followers is able to send your Instagram DM. We will make that happen for you with these steps:
On your smart phone, open the app and log in to your account
Click on the small profile icon at the bottom of the page to go to your profile page.
Tap the three lines on the upper right corner. You will find list of from the menu displayed by navigating up from below the screen, with Settings written at the top.
To go to the Settings page, you have to click on the option.
Privacy has a little lock icon next to it, and is one of the multiple options here. You can open the lock by tapping on it.
You can find the Messages option by scrolling down until you find it. The message controls section is where it will lead you.
From this page you can control who sends you DMs, and whether or not you want to receive them at all. In the next section of the page, click on the "others on Instagram" link. Can you see the "Other people" option here? Click on it.
There are two options here. Conventionally, it is set to the first option for Message Requests. So you can see a blue tick next to it.
However, if you don't want to receive DM requests on your account, all you have to do is check the box next to Don't receive requests and wait for it to get updated.
In the future, you will never have to go through a DM request until you come back here and change this setting.
How to Restrict Someone's Account from Sending Direct Message on Instagram
You can restrict anyone who doesn't follow you from sending you a DM on Instagram. This helps prevent spam and unwanted messages from coming in.
However, if you know someone offline, wouldn't it be too aggressive to block them on Instagram as well? Well, that's where we are right now, so let's go over some of the things you can do to deal with those issues.
Do not worry, we've figured your problem out, and we're here to help. Restricting an Instagram account is an easy task, but we'll get you started on the right foot by showing you how it's done.
Step 1: Launch the Instagram app on your smartphone. Tap on the explore section, and then enter the name or username of the person that you want restrict into the search bar of your account.
Step 2: Once you type in their name and hit the search bar, their account may be the first account to appear in the list. If you know both of them, or if you have more than one account that you're following them with, then they may not be the first account to appear. Tap on the account to view the profile.
Step 3: From their profile, navigate to the three dots on the top right corner and click on the three dots to show the list of options. The third option you'll see is Restrict. Proceed to tap on it.
In future, if you decide to undo the Instagram restriction, go through the steps above. But instead of restrict, you will see Unrestrict option on the page. Proceed to click on it to unrectrict the Instagram account
Conclusion
You can choose to either turn off direct messages completely, or you can keep them but set them to private, or you can choose to turn off all direct messages completely.
I would recommend turning off direct messages altogether as it helps in reducing the amount of spam that you receive from people that don't follow you, so you don't miss out on any interesting conversations that you may have missed if you kept them on.
Also Read: