Instagram has actually made it easier to interact with your friends and family with the aid of the "Story" feature.
With this feature, you can easily upload details of how your day went to your Instagram story if you don't want it to be on your feed.
The fun thing about Instagram stories is that you have the option to edit your story by adding music, captions, drawings, filters, and also tag your friends.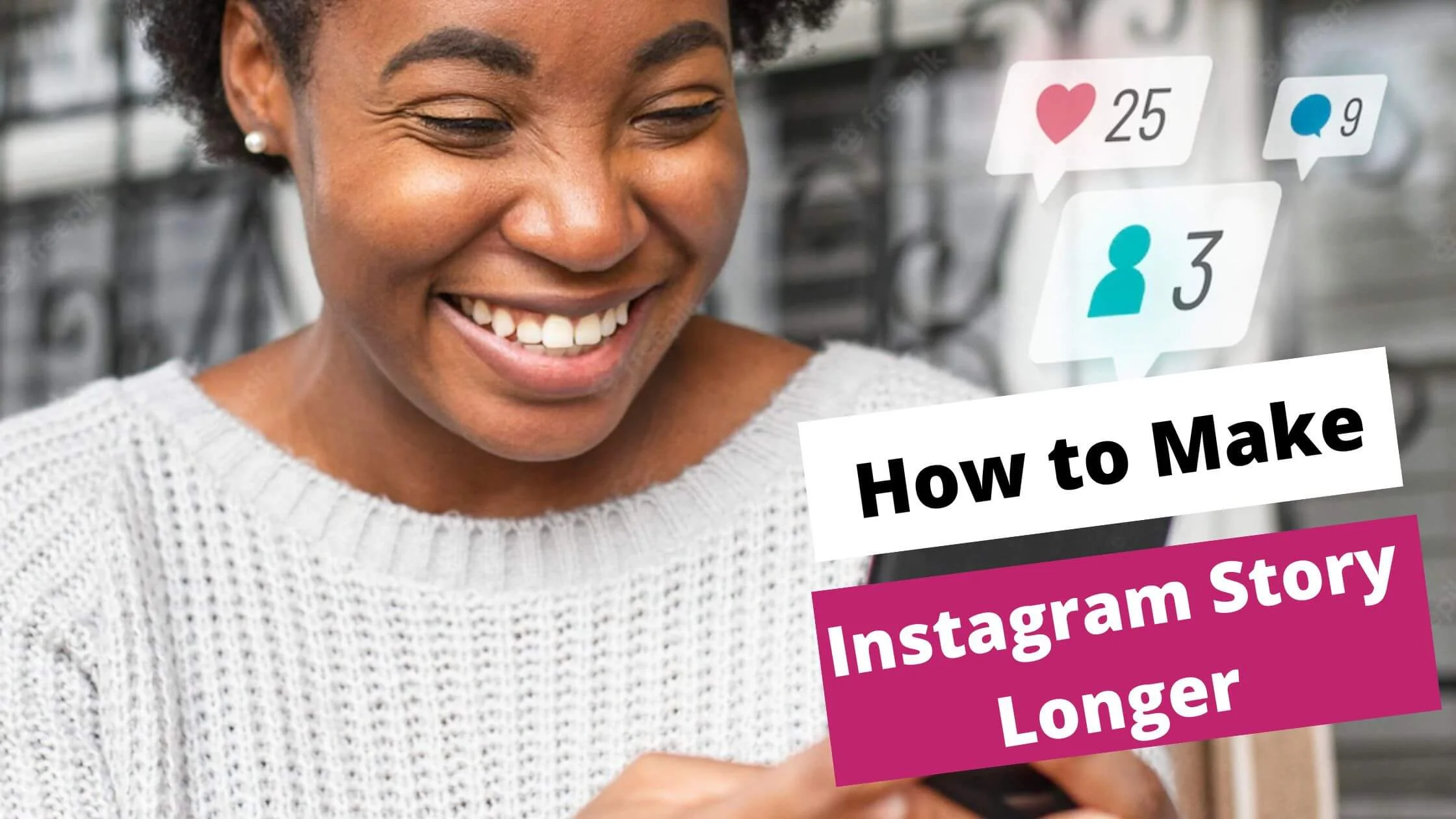 Once you're done editing, you can then go ahead to upload it to your story. Your story can only last for 24 hours, after which it will be deleted and moved to your archive.
The main essence of stories is just to capture your moments during the day and share them with your followers.
I guess you really want to know how you can make your Instagram stories last longer than 24 hours, without them being automatically deleted and moved to your archive, right?
Then, you'll have to keep reading.
How to Make Your Instagram Story Last Longer than 24 hours
Instagram stories are actually meant to last for just 24 hours, but there's a technique to make it last longer than that.
Instagram stories are usually quick pictures and brief videos that mostly appear on full screen that might be shared with either the public or close friends.
It's very much possible to still have access to your Instagram stories after 24 hours.
You can do that by adding the story to your Instagram Story Highlights on your profile until you finally make up your mind to delete it. 
Interestingly, Instagram stories have been updated with new features that include a bunch of new features and countless customization choices as well.
Before the customization, an Instagram story could only last for 24 hours and nothing more than that and also leave traces of your story behind.
That wasn't a good experience for most Instagram users. But that has been worked upon and you now have the option to save your story to your gallery or you could add them to your highlights.
The highlight feature now allows Instagram users to share their best moments from their day with the aid of their old Instagram stories that have already been archived.
A perfect way to make your Instagram stories last longer than 24 hours is to highlight your stories and display them on your stories permanently.
Story Highlights are actually made up of story archives, and they can be displayed on your profile for as long as you want them there.
The steps below will guide you on how to add your Instagram story to your highlights, that way you'll still be able to have access to your Instagram story even after 24 hours.
How to Highlight Your Instagram Story
Launch the Instagram app, and navigate to the profile tab that's located at the bottom right corner of the screen.

Click on the (+) just directly under the story highlight.

Select a story from your archive.

Tap

Next

at the right upper corner.

Go ahead to edit the cover and add a highlight name.

Select the

Add

option in the upper right corner. Once the story has been successfully uploaded, it will be there until you decide to delete it.
Whenever people visit your profile, your highlights will always be accessible to them. You might not be able to see who viewed your Instagram highlights once it's more than 48 hours.
How to Post Your Instagram Story to Your Feed
Asides from highlighting your story, another way to make your Instagram stories last longer than 24 hours is to post the story to your feed.
You might agree with me that not all Instagram users actually take their time to view all the Instagram stories that come up, but then guess what? Such users might be a hundred percent active on their feed.
You might want to convert your Instagram story to a post, we are here to help you do just that.
To post an Instagram story on your feed, follow the steps below:
Go to your story

Click on

more

, for the exact post you want to share.

Select the "Share as post" option.
You can also share your Instagram post with your story by clicking on the paper airplane button and then click on "Add post to your story". It's as easy as that.
See Also: How to See Who Saved Your Instagram Post
How to Re-upload Your Instagram Story
Have you seen how interesting it's getting? 
Are you surprised to know that you can actually upload your story again?
You can always go back to upload your story again if you want to. At the same time, if the story is so old and you wouldn't want the date to be exposed, you can always hide the date.
Then Re-upload it to your story, and it'll appear as a new one.
The steps below will guide you on how to Re-upload your Instagram Story.
Open the Instagram app

Click on

Home

just at the bottom left corner of the screen.

Tap on the Camera that will appear at the top-left corner of the screen.

Click on the photo or video that pops up in the lower left corner.

Make a choice of the photo(s) or video (s) you actually want to upload.

Click on Send.

Tap the

Share

option just at the right of the story.
How to Make Video Longer on Instagram Story
I honestly understand how annoying the 15 seconds limitation for posting on your Instagram story can be.
It doesn't really matter how long your video is, It will automatically be cropped by Instagram to a 15 seconds video. 
You might not seem to have an issue if you're always uploading short videos, but what will happen when you finally want to post a video that is longer than 15 seconds?
The good news here is that Instagram now gives every user the option of longer videos directly from the app. I'll tell you how this works.
All you'll have to do is just select the video of about 60 seconds, and Instagram will uniquely divide the 60 seconds video into smaller videos of 15 seconds each until it's up to 60 seconds.
The Instagram app might take out some parts of the video, especially if it's more than a minute.
That's why it's advisable to use the split video app to get every detail of your video intact. You'll have to download the app and then use it to split the video(s).
See Also: How to Know if Someone Restricted You on Instagram
How to Make Instagram Story Longer FAQs
Can my Instagram Story be Longer than 15 seconds?
Yes, your Instagram story can definitely be longer than 15 seconds. The maximum is 10 minutes.
How do I edit the length of my Instagram stories?
If you want to carefully adjust the duration of a clip in your video, all you'll have to do is to select the clip and then adjust the controls to any end of the clip. i.e either the left or the right to adjust the length.
Keep on adjusting the length of the video until you get the length you need.
Conclusion
Once your stories have expired, most times they get preserved automatically in your stories archive. Your archive is accessible to you alone. 
Your followers can only view the story if you share it as a highlight to your profile.
I hope this article has made you understand and know how your Instagram stories can last longer than 24 hours, and also how to re-upload and make your Instagram stories longer.
Also Read: