Instagram is undoubtedly an amazing social media platform. But at the same time, it might be quite insensitive to block or unfollow your boss or co-worker on Instagram.
Asides from blocking and unfollowing, there are other ways to go about it. One of those ways is by simply muting the person on Instagram. 
If you're unlucky to have some annoying followers on your follow list, with irritating content, and you don't want to either block or unfollow them, then placing them on "mute" will be a good option.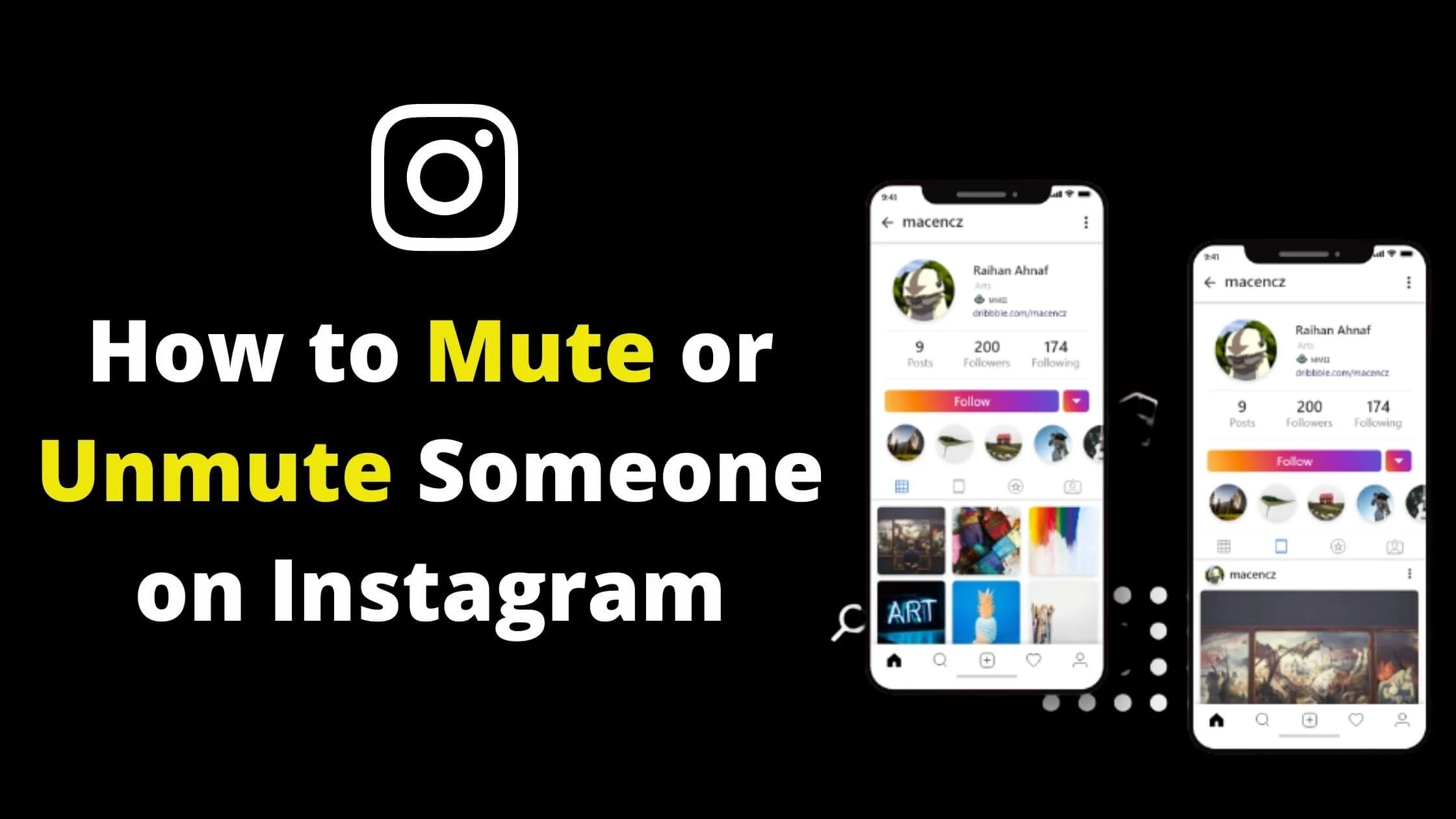 Once you mute someone, you won't be able to see their posts or stories but you can always send messages and also receive messages from them.
When a profile is muted, Instagram users will not be notified by Instagram about your action. This implies that you have absolutely nothing to worry about.
There are ways you can mute someone on Instagram, I'll put you through one of the ways.
See Also: How To Hide Someone On Instagram Without Blocking Them
What Happens When You Mute Someone on Instagram?
If you're on Instagram, you know that people are posting images every day of themselves doing everyday things.
It can get pretty annoying when you see your friends post something that you think is completely ridiculous.
So, to handle this, you mute them. This will give you a break from them and their content as you won't see their Instagram post anymore on your timeline.
How to Mute Someone on Instagram
I can guess you want to know how you can stop seeing a particular person's posts and upcoming stories. 
It sounds pretty interesting, and I'm just about to put you through.
Step 1: Login to your Instagram account and navigate to your profile.

 

Step 2:

Tap the three horizontal dots if you're an iPhone user and three vertical dots next to their post if you're an Android user.

Step 3: Click on the 'mute' option.
Step 4: Tap on 'mute posts'.
The steps above will help you mute someone successfully on Instagram and give you a break from them and their post.
See Also: How to Hide Followers on Instagram
What Happens When You UnMute Someone on Instagram?
When you unmute someone that you initially muted on Instagram, you will start seeing their content on your timeline.
Perhaps you're confident that they have turn a new leaf with post on Instagram, you may decide to unmute them.
Below is how to unmute someone on Instagram.
How to Unmute Someone on Instagram
Launch the Instagram app on your device.

Search for the profile you've decided to mute.

Type in the account name at the search bar located at the top, and go ahead to select the profile you need once it pops up.

Tap on the 'following' option just below the profile info.

Click on 'mute'

Tap on the track bar that is located next to the 'posts' to unmute them.
How to Mute and Unmute Someone's Story On Instagram
Long press an Instagram user's profile icon on their story.

Click on

Mute

, when the drop-down menu appears.
You still have access to muted profiles. So you can Unmute an Instagram user by following the same steps above, but clicking on 'Unmute' rather.
How to Mute and Unmute Someone on Instagram Live
When on Instagram Live, your users can mute the audio content on the Live video. And guess what? It is very easy.
While on Instagram Live, there is always a microphone button that's used to mute and Unmute the audio.
There is also a button for the video camera that is used to turn off the video as well leaving just the profile picture of the person on display.
See Also: How To View Private Account Followers On Instagram
How to Mute and Unmute Reels on Instagram
Just in case you have been wondering what Instagram reels are all about. It might be really necessary for us to answer the question below.
What are Instagram reels?
You know we cannot possibly skip to tell you how to mute and Unmute Instagram reels without letting you know what reels are on Instagram.
Reels are actually short and quite entertaining videos that are used to express creativity and also bring your brand's content in an exciting way to the faces of Instagram users.
The reel is an exciting feature on Instagram, you might want to mute some users from viewing your reels for reasons best known to you.
How to Mute Reels on Instagram
Launch the Instagram application on either your Android or iPhone.

A tap on the video at any point while the video is still playing, will turn on or off the sound(mute and Unmute)
How to Mute or Unmute Someone on Instagram FAQs
Will Someone know if you Mute or Unmute them on Instagram

?
What I'll love you to know is that muting someone on Instagram does not equate to Unfollowing them.
Once you mute anyone on Instagram, you will not be able to see any post or story from them. It's the same condition if you are being muted by someone else.
Now, the question to be answered here is" will someone be notified if you mute or unmute them on Instagram?"
Instagram's privacy is top-notch. This simply entails that there is no way the Instagram users you mute will be notified that they've been muted.
This means that there is no particular way to know if anyone muted you.
Although you might not be so sure that you were muted, if you're attentive enough, you'll realize that there are signs that point to this.
Let's say, you noticed that all of a sudden, someone just stopped liking your posts and viewing your Instagram stories, that could be one of the signs that you have been muted.
How Do I Find Instagram Users that I Muted?
It's possible to mute Instagram users and then find it difficult to unmute them because you don't seem to remember the location of your muted Instagram users list.
If it's been difficult for you to find the Instagram users you muted, then this guide will be of help to you.
Locate your profile

Click on the three horizontal lines located in the upper right hand of your screen.

Continue by tapping on settings from the menu.

From the list of options that pop up, click on privacy.

Select the "Muted accounts" option.
A complete list of all the Instagram users you've ever muted will come up. If you've decided to unmute the Instagram user, click on his/her profile and select the "Mute" option again. 
When you refresh your feed, all of their recent updates will appear.
What Happens When You Mute Someone on Instagram?
Muting someone on Instagram just equals taking a short break from the person's Instagram contents. You might keep following them, but none of their content will come up on your Instagram feed.
But hey, the person in question will still be able to view your Instagram posts and stories.
See Also: How to Fix We Limit How Often You Can Do Certain Things on Instagram
How to Know if Someone Has Muted Me on Instagram?
Yea, I guess you might want to know and that might be one of the reasons why you've read this article up to this extent.
You'll know you've been muted by a fellow Instagram user because the connection and bond will be broken I.e it won't be as strong as it used to be.
They won't be notified when you send messages to them, and neither will your posts pop up in their Instagram feed.
The only issue here is that it's quite difficult to tell who exactly muted you.
Will I Still get Messages from Someone I Muted on Instagram?
Yes, you will still receive messages from you muted on Instagram. The only exception here is that you won't be notified about the messages by Instagram. There'll be no notifications, but you'll get the messages if you only muted the person.
Conclusion
Muting someone on Instagram might just be a simple way to take a break from a particular user's content. Maybe because they irritate you, or you don't just find them engaging and interesting.
If you've been trying to mute and Unmute someone on Instagram for ages, I hope this content has been of help to you.
Now you can relax and enjoy the scroll of your Instagram feed.
Also Read: