Instagram is such an exceptional social media platform that allows us to easily communicate with our followers and loved ones.
It allows you to create and also post amazing pictures and still have the option to share them with your friends.
However, to do that, your Instagram should have access to your camera.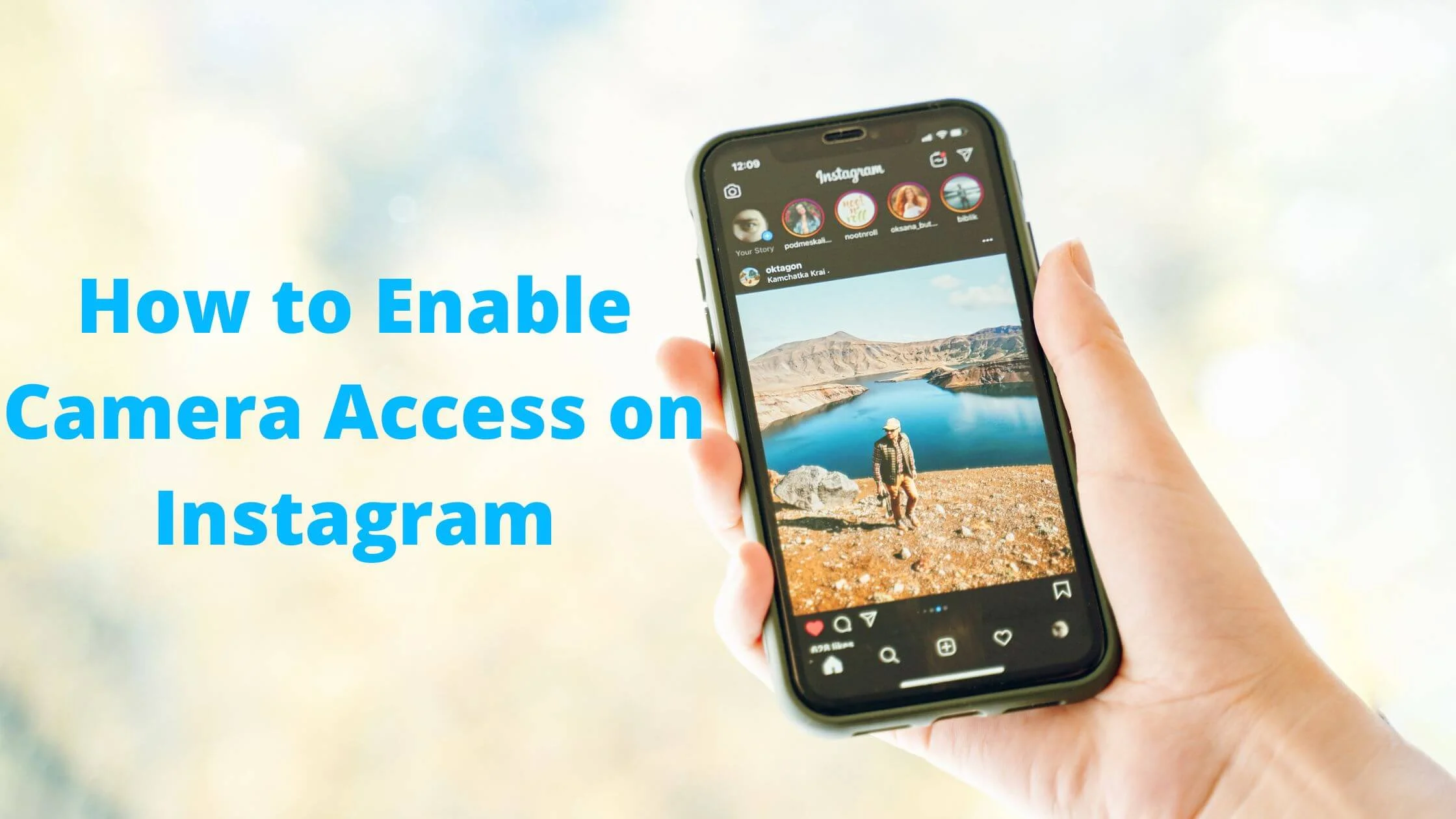 But I guess you probably didn't know this, and you ignorantly clicked on the "Deny" as the prompt popped up.
Unfortunately, you might get stuck with an Instagram app that won't let you take pictures and make nice videos directly from your app.
You might just have to enable them manually in your system settings.
In this article, I will provide you with a detailed step-by-step guide on how to enable camera access on both your Android and iPhone.
Also, I will show you how to navigate the settings on your device and manually enable your camera to have easy access to your Instagram account.
You'll fix up the issue in absolutely no time, just keep reading.
How to Turn on Instagram Camera on Android
With an Android device, if you've been facing difficulties trying to enable your camera access on Instagram, then you should follow the steps below:
Go to

Settings

on your device.

Click on "Apps and notifications."
Select the "See all apps" option.
Scroll down and click on "Instagram."
Tap on "Permissions."
Select the "Camera" option.
Click on "Allow only when using the app" to turn on this option and enable camera access.
Carefully follow the same steps for "Microphone".
In order to be sure that your Instagram app now has access to the camera, you'll have to relaunch that app and try opening a new story view.
How to Enable Camera Access On Instagram iPhone
I can only imagine how frustrating it might be to not have access to your Instagram camera on your iPhone. 
But first things first, you need to be sure that you've granted permission for the Instagram app.
Just like other apps, Instagram also needs to be granted permission like microphone, camera, photos app etc to comfortably use this app on an iPhone without restrictions.
If you're using the app for the first time on your iPhone, the Instagram app will automatically ask for permissions.
In case you missed out on that, kindly follow the steps below to turn on camera access from the settings app.
Open the

Settings

app on your iPhone.

Take a scroll down and click on Instagram.
Under the "Allow Instagram to access" option, turn ON the Camera.
Then you're good to go. If your iPhone is having storage issues, you might just have to free up storage space.
How to Enable Camera Access On Instagram From Privacy Settings
Here's another option, I think it's best you know this too.
Go to the Settings app on your iPhone.

Click on privacy.
Tap on the Camera.
Toggle the Instagram switch to on.
What to do if You can't Grant Instagram Access to Camera
Restart Your iPhone
If you've tried all the options, and your Instagram app is still unable to access your iPhone camera, then you have to force restart your iPhone.
Check For Screen Time Restrictions
The Screen Time, content and Privacy restrictions are really helpful especially when it comes to letting us know and also keeping us alert to know when we've reached the daily limit for the usage of a particular app.
This includes the Instagram app. You need to enable your camera access on Instagram. The steps below will put you through.
Open the 

Settings app.
Swipe down and click on Screen Time.
Click on Content and Privacy Restrictions.
Tap on Allowed.
Turn on the Camera.
Go to the previous screen and select photos.
Make sure to check the Allow changes option.
Toggle on Instagram.
Turn Off Low Power Mode
Low Power Mode is mostly turned on with the aim of saving battery on the iPhone.
At the same time, while saving battery on the iPhone, it also automatically turns off the battery-draining features of the app.
If you mistakenly enabled this feature, and you want to turn it off, the guide below will help.
Open the Settings section on your iPhone

Go down to the

battery

, and click on it.

Turn off

Low Power Mode

on iPhone.
Reinstall the Instagram App
Reinstalling your Instagram app is definitely another way to fix the issue of not being able to enable camera access on Instagram.
Because it completely clears all the cache and data that are associated with the app.
You don't have to be worried because your profile is safe, it's only the data on your app that will be cleared.
Touch and long hold the Instagram icon until you realize it's shaking.

Click on the (x) Instagram app to delete the app.
You can always download the app again from the App store.
After you've reinstalled the app, once you open the Instagram app, you'll be asked for permissions.
Allow it.
Reset All Your Settings
Just in case you've tried all the other options above, and the camera access hasn't still been enabled on Instagram, then you'll have to try this.
Reset all customized settings on your iPhone to the default settings
How to Reset All Settings On iPhone
Open the Settings app.

Click on "General".

Tap on "

Transfer or Reset iPhone

".

Click on "

Reset

".

Finally, tap on "

Reset All Settings". For security reasons, you will be asked to input your Passcode.
Select Confirm Reset All Settings
The iPhone will reboot, this might take some time.
How to Enable Camera Access on Instagram FAQs
What is the easiest way to enable camera access on Instagram?
I understand that sometimes you might not want to go through so much protocol.
The easiest way you can actually enable camera access on Instagram is to press the "Allow only when using the app" option once it appears. This notification only comes up the very first time you launch the Instagram app.
Be careful not to click on "deny".
Why won't my Instagram enable camera and microphone access?
First of all, you need to check if your phone's software is actually up to date.
And if Instagram still cannot have access to your camera, then go to "settings" and click on "apps".
Search for Instagram with the aid of your search icon and click on "Permissions".
Go ahead to click on "camera" and then on "Allow only when using the app".
Do well to activate the microphone as well.
Conclusion
Instagram is popularly known for its amazing and exciting features.
Instagram makes it easy for you and your friends to share memorable times with your friends, family members and followers.
Your newly installed Instagram app will just be perfect for that. The app will let you take, edit and even share pictures and videos with your friends with the app.
But that won't be possible if you didn't enable camera access on your Instagram.
In case you didn't do that immediately after launching your app, this article will serve as a guide to make the whole process easy for you.
Also Read: