Having the ability to undo certain actions on social media is something a lot of social media users would appreciate.
What if you created an Instagram highlight story and would want the highlight to not be made completely public? How can you achieve this?
Find out a few ways of keeping your highlights on Instagram hidden in this article.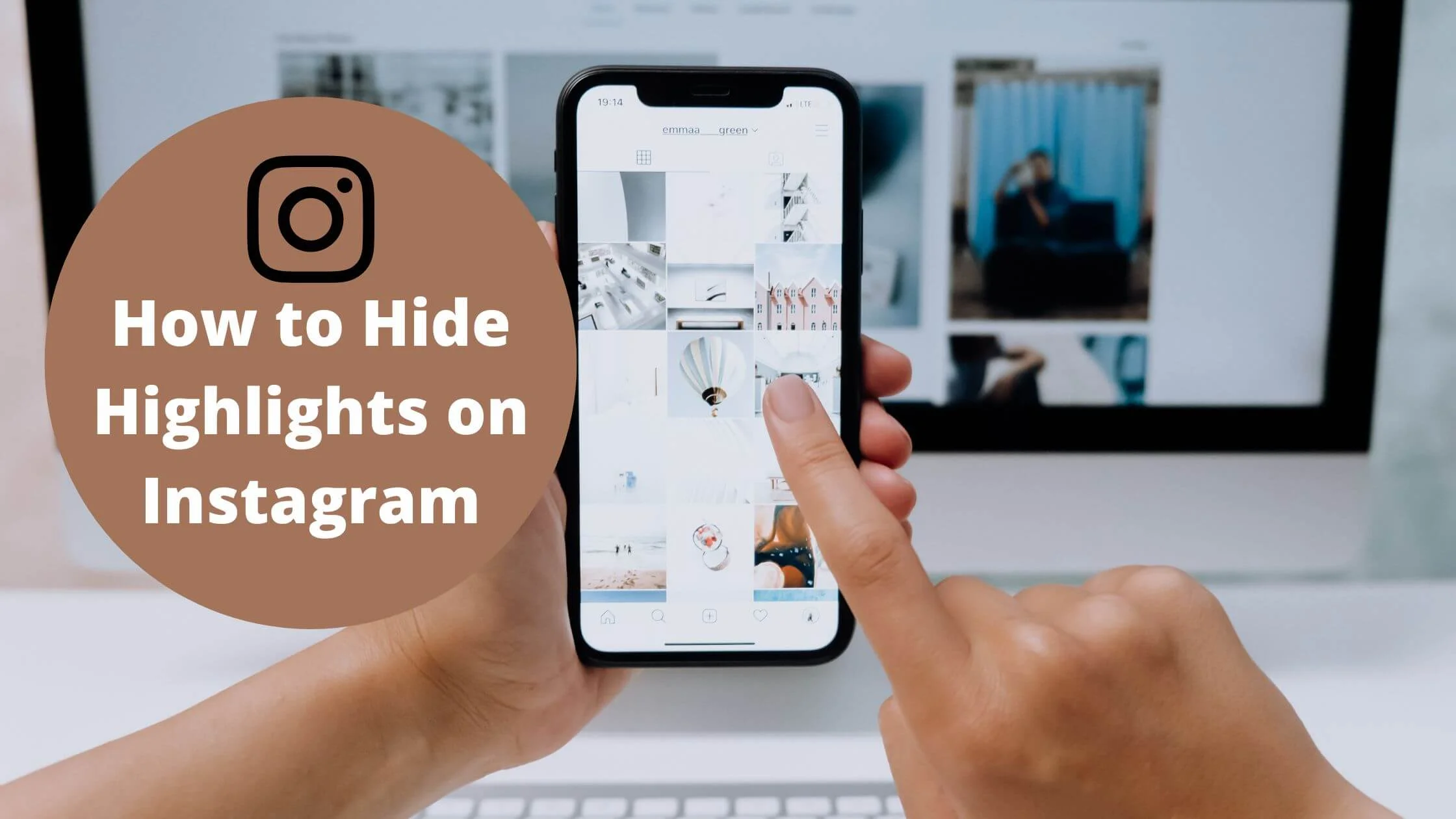 What are Highlights on Instagram?
If you are a new Instagram user who is not so sure of what highlights are on the platform, this is for you.
A simple description of Instagram highlights are stories that are clips of a full story that you want to be featured on your profile for more than a day. This is what people will see first from your account.
How Can You Restrict Your Highlights From Being Seen on Instagram?
There are basically two ways to go about this.
The first is to decide those you do not wish to see your highlights and keep the highlights hidden from them.
The second way to go about this is to simply delete a highlight you made but no longer wish for it to be opened to the public.
A detailed explanation of how to do this is made available as you read further.
How to Hide Highlights on Instagram
As earlier said, you can hide your highlights on Instagram. This way, not everyone will have the privilege of seeing the story highlight you made.
Hiding your Instagram highlight can be done in two ways:
Use your privacy settings to hide highlights.
Create a close friends list to restrict those who can access your IG highlights.
Hide Highlights Using Privacy Setting
Make use of the privacy feature of your IG account to have your highlight hidden. Here's how to do this.
Using your mobile device or web browser, launch the Instagram platform.
Open your profile. To do so, locate the profile icon at the bottom right of your screen. Press the icon to have your profile opened.
At the top right part of the profile page, you will find the Menu icon which is the 3-horizontal-line symbol. Press the icon to open the menu options.
A window will be displayed. Scroll and select "Settings" from the options made available.
In Settings, find and press the icon symbolized by a padlock, that is the Privacy Setting option.
Locate "Story" on the page. Then, press the "Hide my story from…" button.
This will less you to a page where you can access the accounts of your followers and those you are following. Take a mechanical approach to selecting the accounts you wish to hide your Instagram story highlight from.
A Blue checkmark will serve to reflect if an account has been selected. When you are done, you can go back to your profile. To confirm if the accounts you wish to choose have been selected, you can go back to the "Hide story from" feature and check if the appropriate accounts have been selected.
If you are satisfied with those you selected, then, you have successfully hidden your highlights from them.
Create Close Friends List to Hide Highlight
Using your privacy settings to select those you wish to hide your story highlight from works best only if the accounts you wish to select are very small.
In a situation where you intend to hide your story highlight from a large number of people in your Instagram space, then, using your privacy setting becomes very tedious.
A better way of doing this is to create a close friends list and hide the highlight from those on the list.
The guide below will put you through how to do this.
Launch the Instagram platform.
Press the profile icon at the bottom of your screen to open your profile.
Open the menu from your profile page by pressing the menu icon which is a 3-horizontal-lines symbol.
Select "Close Friends" from the options displayed.
A Close Friends page will be displayed with the list of people that can access your highlight which includes those you are following and those that are following you.
Pick those you wish to add to the list.
When you have exhausted those you wish to add, press the blue "Done" button.
You can now add a new story by going back to the IG Feed page. Press the "Story" button, then, create a story highlight. You can upload the story from your gallery if you do not want to use the camera button on the app.
Add the story highlight you have created and press the greater than icon (>).
Then, choose the "Close Friends" option.
Afterwards, select "Share" to upload your highlight and have it hidden from those added to the Close Friends list.
Deleting Instagram Highlights
If you want a highlight that you shared to be completely prevented from being viewed by people on your IG space, the best option is to have the highlight deleted.
You can either delete your highlight from your profile or directly from the highlight. The steps to doing either of the two are provided below.
Delete an IG Highlight From Profile
Launch Instagram from your web browser or mobile device.
Located the profile icon and press on it to open your profile.
Look for the highlight to be deleted underneath the profile edit feature.
Select the highlight by pressing and holding the highlight for some seconds.
The "Delete Highlight" option will be made available. Tap on it.
Confirm the process by tapping on "Delete" to eliminate the story from your highlights.
 Delete an IG Story Highlight From Highlight
You can delete a story highlight directly from the highlight. Here's how:
Open Instagram.
Locate the and tap on the story you wish to delete.
Press the more icon which is a 3-dots symbol horizontally arranged on an iPhone (•••) and vertically arranged on an Android.
Select "Remove from highlight".
Then, press " Remove".
Once this is done, the story highlight will not be visible anymore on Instagram.
How to Hide Highlights on Instagram FAQs
Can I undo the hiding of a story highlight in my Instagram account?
There is no direct way of undoing a highlight which you have hidden. This is because you have either selected those you do not wish to see the highlight you created or have deleted the highlight.
The one possible thing you can do is to share the highlight again, this time around, with the public.
Can I edit the accounts added to my Close Friends list?
Sure. You can easily remove an account from your Close Friends list. To do this;
Go to your IG profile.
Open the menu.
Select "Close Friends".
The list will be displayed. At the end of each account on the list is a " Remove" option. Press the button at the end of an account to have the account removed from the list.
Conclusion
You do not have to feel stuck if you shared a story highlight on your Instagram space that you are not comfortable with being seen by the public anymore.
Just have the story highlight deleted from your highlights. Another way to do this is to make use of the Close Friends feature on IG.
Go to your menu, select the Close Friends feature and add those you do not want to see your story highlight to the list.
With this, after creating your story highlight, you can select the Close Friends list to prevent those on the list from seeing your story highlight.
Also Read: