Are you finding it hard to recover your deleted Snapchat account?
Worry no more. Everyone has been in a similar situation.
However, this article will explore strategies that you can use to "recover deleted Snapchat accounts."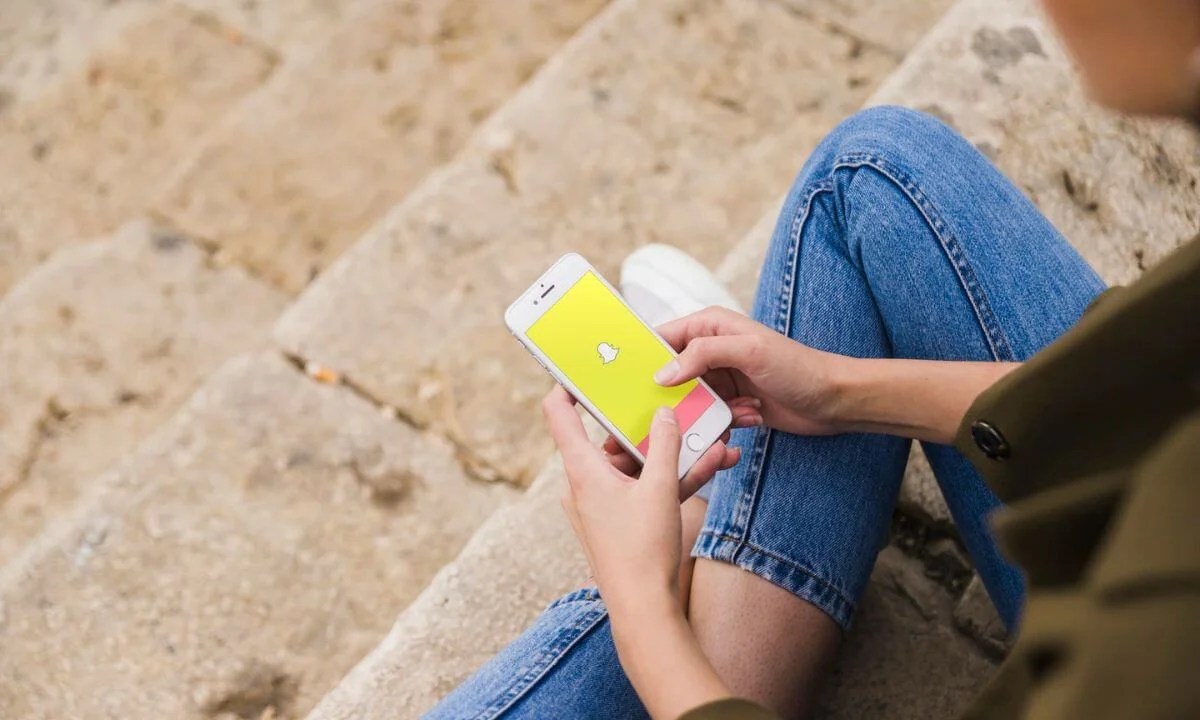 In addition to this, we will cover helpful ways to recover your Snapchat account if you have lost your password, email or username. Together with some safety guidelines. 
Snapchat is a fun and interactive platform. All users enjoy maintaining their streak and making enhancements to their selfies with Snapchat filters.
But with the passage of time, the use of Snapchat will start to impact our lives negatively, and we gradually dislike it.
Even though there are plenty of other reasons to delete your account on Snapchat, we want to focus on the methods you can use to recover your deleted Snapchat account. 
Before hitting the "delete" button on your Snapchat account, you first have to know ways to retrieve it.
By going through this article, you will be equipped with the knowledge of recovering or retrieving your Snapchat account.
How to Recover a Deleted Snapchat Account
It's not too much of a hassle to restore your Snapchat. In this section, we will look at the best way to recover your deleted Snapchat account.
If your Snapchat account has been deleted, the strategy below will assist you in recovering or retrieving it:
Access the Snapchat app on your mobile device (Android or iOS).

Tap on "Log in."

Input the login credentials (password and username) of the deleted account.

You will see a notification from Snapchat requesting that you "reactivate your account." Tap "Yes."

Tap "Ok."

An email will be delivered to your inbox validating the reactivation of your account.
How to Recover a Forgotten Snapchat Password?
A lot of us, at one time or the other, may not remember our passwords on Snapchat and get stranded due to being unable to sign in to Snapchat.
However, there are simple ways to change or reset your Snapchat password. 
Access the Snapchat app from your mobile device. 

Sign into your Snapchat account using your login details. 

If you can't successfully sign in, select "Forget your password?" option.

Specify the method you wish to use for the Snapchat account recovery process. You can select either phone number or email. If you opt for the email, input your correct email address (linked to your Snapchat account) and select the "submit" option. 

You will receive a confirmation link in your email. Tap the link to start the Snapchat password reset process. 

If you opt to use your phone number to recover your Snapchat, next input the number and select if you wish to get a verification link by "call" or "text message." 
How to Recover a Deleted Snapchat Account Without Username and Email
If you can't remember your login credentials (email or username), then it may be a bit difficult.
A lot of people have reported the challenges encountered in recovering their deleted Snapchat accounts with no login credentials. 
This usually occurs when you are using an entirely different device or after resetting your current device.
So the question is, "how can you successfully sign into your account when you have forgotten your username and email linked to your account?" it can be complicated, but here are some tips you should try:
List all the email addresses you have

on a sheet of paper (there is a high chance that you have multiple email addresses, that's the reason you have forgotten the right one) and sort through the emails. If you can sign into those emails, launch the Mails app and go through their inboxes. Snapchat regularly sends promotional messages to registered emails, so keep an eye out for those types of emails. 

If you have used the method above and it doesn't work, the next thing to do is: Access Snapchat and

begin the account recovery process

. Input your email accounts, each one at a time and review. If a notification pops up stating "invalid email," it means that the email is not registered to your Snapchat account.

Get your username from your Friend.

You should have many Snapchat friends you chat with or exchange snaps with. Give them a call and find out what your username is. They will reveal your Snapchat username to you. The next course of action is to sign in. 
How to a Recover Stolen Snapchat Account?
The steps to recover a stolen Snapchat account are completely different from recovering a deleted Snapchat account.
There may be a probability that someone has signed into your account without your authorization or that your Snapchat account has been hacked by cybercriminals.
One of the major causes is that you may have accessed your account on a different device and failed to sign out. Ensure you do a review of your sign-in activities. 
If you are certain that your account has been compromised or breached, then before anything else, visit haveibeenpwned. Next, do a password reset quickly to limit further data breaches or leaks to your account. 
If you are certain that your account has been hijacked or stolen by cybercriminals and you can't reset the password. All hope is not lost.
There are ways to recover your account. First, reach out to Snapchat support, complete the contact form, and you will get a response from them. 
However, if the third party who hijacked your account has tampered with both your password and recovery email account, you can't do anything else.
It may become increasingly difficult to recover your account. As a precautionary measure, you should learn how to secure your Snapchat account. 
How to Secure Your Snapchat Account?
Securing your Snapchat account is very easy and straightforward.
It is not in any way time-consuming. If your account is well-secured, it will be very difficult for cybercriminals to gain access or hijack your account.
Let's explore ways to secure your Snapchat account and safeguard it from cyber-attacks. 
Regularly Update Your Phone Number and Email Address
Navigate to settings and find out if your recovery email address and phone number are correct or not.
This is usually the first process when setting up your Snapchat account.
However, if someone hijacks your account and changes your password, if you can't access your recovery email, you won't be able to regain ownership of the account successfully.
Set up Two-Factor Authentication (2FA)
The most effective way to protect your Snapchat from authorized access is by activating two-factor authentication.
This will verify or authenticate any access to your account. To do this, follow the steps below: 
Launch your Snapchat app and head to the "Settings" section. 

Tap "Two Factor Authentication." Select "Continue".

After completing the configuration, your Snapchat account will be 100% secured. 
Use a hard-to-guess password
This is not new information. Everyone knows the importance of a strong, hard-to-guess password but tends to overlook this.
Ensure you create an unguessable password by combining alphanumeric characters and special symbols. For instance, lA0O934@#$.
These types of passwords are hard for anyone to guess. 
Use a password management tool to store your passwords and protect them. 
How do I Delete my Snapchat Account?
If you are tired of Snapchat and wish to stay away from the platform for a while, this section will guide you through the process.
It is wise to note that "deleting" your Snapchat is different from "deactivation." In the world of social media, deactivating your account is a temporary process; deleting it is permanent and can't be easily recovered. 
Deactivating your Snapchat account has the same process as deletion.
However, a major difference is that if a deactivated account isn't reactivated within a month, it is automatically deleted.
Thus, if you are deleting your account, ensure you sign in before 30 days to reactivate it.
After deleting your account, you will not be able to sign in within twenty-four hours. It is only possible to recover the account twenty-four hours and thirty days after deletion. 
Access the Accounts page and input your username and password. 

Ensure all requested details are filled out. Next, select "Confirm" to finalize the account deletion process.

Don't forget to log in using your username and password within thirty days of deletion. Else, you risk permanently losing your account. Once your account is deactivated, your friends won't be able to find your profile even if they search for it. 
How to Recover a Deleted Snapchat Account FAQs
My Snapchat account is permanently deleted. Can I recover it?
Yes. You can recover a permanently deleted account if you sign in within 30 days. Once this period elapses, your account will be unrecoverable and can't be accessed on the platform again. 
Can I recover my deleted Snapchat account after 30 days?
No. After 30 days of deactivation, Snapchat will permanently remove your account from their platform. 
Why did Snapchat automatically delete my account?
Snapchat usually terminates inactive accounts. Especially those that have not been used for a very long period. However, if your account is deactivated, you should reactivate it within 30 days or it will be lost forever.  
Conclusion
In this article, we explored ways to recover deleted Snapchat accounts. As you have seen, all the steps in the account recovery process are straightforward.
Share this article with your loved ones and friends using the share button below. You might just help someone going through the same challenge. 
Also Read: