The consumption of short videos on the internet has become more popular. As a content creator, you will always want to show up to your audience.
YouTube Shorts makes it possible as you can share short clips and also what you are working on in 60 seconds or less.
The YouTube Shorts is YouTube's response to TikTok's short clips as well as the Instagram and Facebook Reels.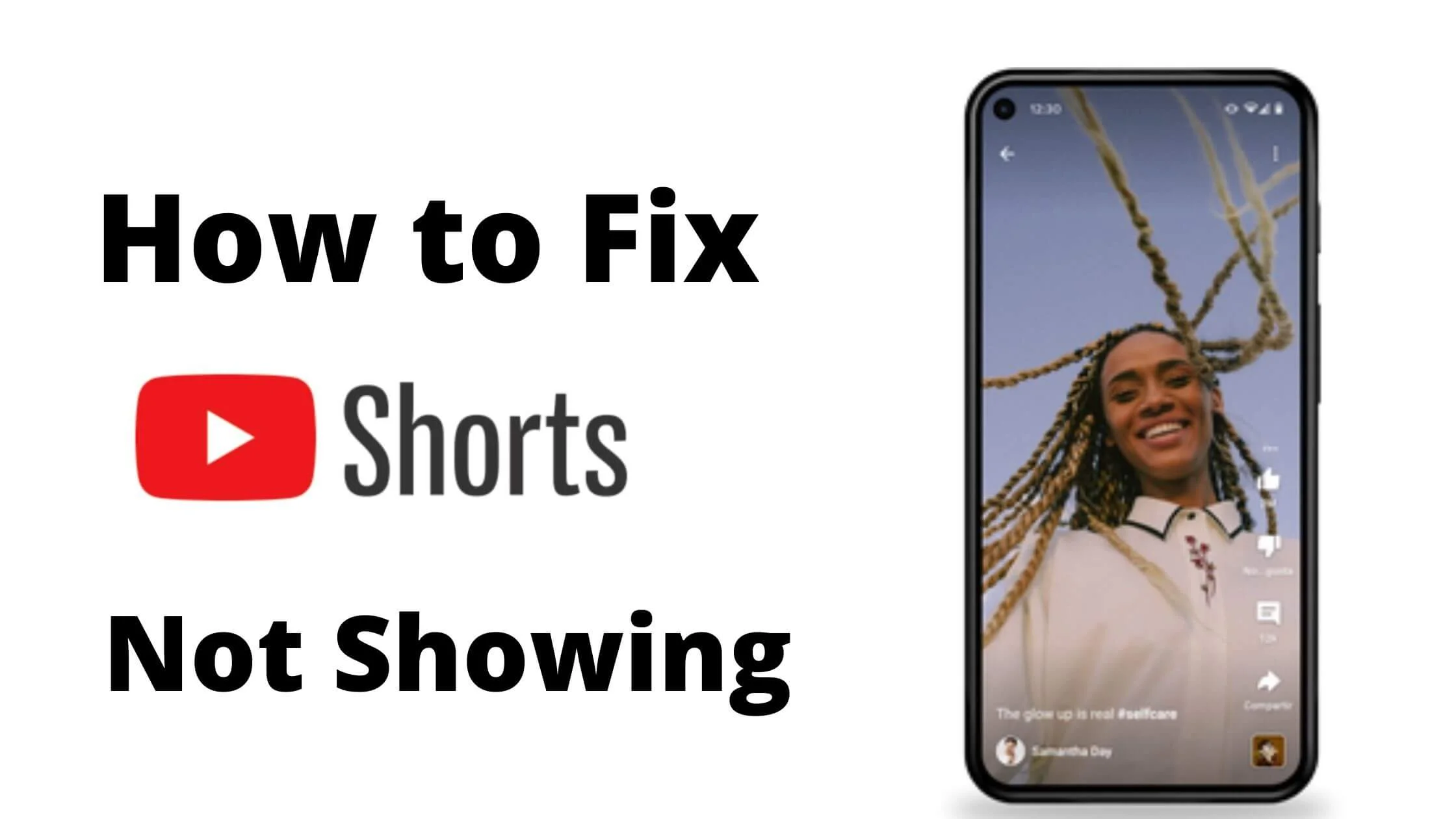 However, there have been a lot of complaints by certain YouTubers that YouTube Shorts is not showing up on the feed.
If you're one of those with YouTube Short is not available, then this article is for you.
I will work you through how to fix YouTube Shorts not showing on the feed or missing.
Why is YouTube Shorts not Working?
There are many reasons why YouTube Shorts is not working or showing up for you. Some of the common reasons we found are:
Unhealthy internet connection.
Using an outdated version of the YouTube app.
YouTube Cache and Data issues
Improper tagging of YouTube Shorts Videos.
Being in a region that is yet to receive YouTube Shorts.
Uploading YouTube Shorts with the wrong video length and resolution.
How to Fix YouTube Shorts Not Showing up on Feed
If you can't see YouTube Shorts on your feed, you're not alone. There are other users who have similar issues as you.
The first troubleshooting step before we explore in detail how to fix YouTube Short missing is to restart your smartphone as well as refresh your internet connection.
With that done, you can proceed to the below steps to resolve YouTube Shorts not showing.
Clear YouTube App Cache and Data
Clearing your YouTube app cache and data has proven to solve the issue with
When you clear your YouTube app cache and data, it refreshes the application and fixes all the underlying glitches and corrupted cache data that is preventing YouTube Shorts from showing up on your feed.
Depending on your device, there are various ways to clear app cache and data. Make sure to follow through.
Once done, restart your device and confirm if you can now see YouTube Shorts on your feed.
See Also: How to Disable YouTube Shorts Permanently
Update YouTube App on iPhone or Android Phone
YouTube Shorts is only available on the latest version of the YouTube app.
Hence, if you're running on the older version of the YouTube app, Shorts will not be available.
When you update the YouTube app to the latest version, it can help fix glitches and bugs that are preventing the Short feature on your account.
To do this, simply go to your Google PlayStore for Android users and App Store for iOS users to update the YouTube app.
Once that is done, navigate to YouTube and check if YouTube Shorts is now available on your account.
Set Your Videos as YouTube Shorts
To upload YouTube Shorts, make sure to add #shorts in your title and description, otherwise, it will be mission impossible for you.
As a requirement, the YouTube Short video must not be up to 60 seconds as YouTube usually add about 1-2 seconds to your videos.
Utilizing the total 60 seconds in your video might not allow you to upload Shorts.
You can always cut your videos to meet the minimum requirements for YouTube Shorts.
Once you have done this, you can go ahead to upload your video as YouTube Shorts.
Check Your Internet Connection
To be able to use YouTube Shorts, you need a very healthy internet connection.
Therefore, ensure that your iPhone, Android, or whatever device you're using is connected to stable internet.
Once you have confirmed that you are operating on a fair enough internet speed, you can try YouTube Shorts again.
Restart Your SmartPhone
A minor bug on your iOS or Android device can prevent the YouTube app from functioning effectively.
The quickest fix to this is to restart your iPhone or Android device and open the YouTube app again.
See Also: How To Remove Unwanted Videos From YouTube | Delete YouTube Video
Use a VPN to Access YouTube Shorts
YouTube Shorts not showing on your feed might be due to the fact that it is yet to be available in your region.
To be able to still use the feature pending when it will be rolled out to your region will be to use a trusted VPN server.
You can set your location to a region that has YouTube Shorts available.
Once you have that done, you can now use YouTube Shorts without issues.
How to Fix Video Not Showing on YouTube Shorts
The YouTube Shorts is a flexible feature. Besides being a mobile-friendly feature, you can still upload short videos from your PC.
So, if you're uploading videos to Shorts but not showing up how do you fix it?
Below are the steps and best practices to follow in order to have your video show up on YouTube Shorts.
Use #Shorts in Title and Description
The first solution is to ensure that you're using #shorts in both title and description in order to trigger YouTube that this is a short video.
The hashtag is a way for the algorithm to categorize contents for the Short platform, otherwise, it will be considered a standard YouTube video.
If you have a Short camera, you can directly create a YouTube Shorts video, but if not, make sure to create "vertical videos" that are less than 60 seconds.
Create Less than 60 Seconds Video
YouTube Short is a short clip streaming platform that only accepts a maximum of 60 seconds of video.
It is important to note that YouTube adds 1 to 2 seconds extra length to your video. Hence having your video more than 60 seconds, could be the reason why your videos are not showing on YouTube Shorts.
To fix this, ensure that you don't maximize the 60 seconds of video length available to you so you can give room for the extra length added by YouTube.
Be Patient with YouTube Shorts
It could take several weeks to have your YouTube Shorts indexed on YouTube and recommended to users on the platform.
Hence, your videos might not go viral in the first few weeks. Be patient and keep creating quality content.
See Also: How To Fix YouTube Not Working on Fire Stick
How to Fix YouTube Shorts Videos Not Showing up Correctly
By default, the YouTube Shorts is designed to show up in vertical format.
However, if you're experiencing a different format besides this, you have to make some changes on your channel to have YouTube Short videos display correctly.
Below is how to fix YouTube Shorts videos not showing up correctly.
Customize YouTube Settings
The first step is to customize your YouTube settings to display Shorts properly.
Launch the YouTube app and navigate to your channel.
Next, tap on the Add section from the Featured sections.
In this section, you will find view Short videos below the videos section. Go ahead to click it and it will display all the videos with #short in the title and description.
Proceed to manage it based on your preference.
Create New YouTube Channel
If you want to be more organized, you can create a dedicated channel for just YouTube Shorts.
This will make it easier to see all your Short videos in a single place and over time, the channel will gain more audience and grow in popularity.
How to Fix YouTube Shorts Not Showing FAQs
Why are my YouTube Shorts not visible?
Your YouTube Shorts are not visible because YouTube Algorithm takes time to learn and index your short videos.
The more views you get within the shortest time frame, the fastest will your YouTube Shorts become visible.
See Also: How to Enable YouTube Shorts
Can you monetize YouTube Shorts?
You cannot monetize YouTube Shorst at the moment as the views do not count towards your eligibility for YouTube monetization requirements.
This does not mean that it does not count towards channel watch time, it does. Only you can leverage it to meet the minimum required watch time to be eligible for YouTube Monetization.
What is the resolution for YouTube Shorts?
YouTube Shorts resolution is 1920 pixels by 1080 pixels. This is a basic requirement to Upload YouTube Shorts.
Do YouTube Shorts get more views?
YouTube Shorts has the potential to get more views and the watch time is added to your channel's watch time.
As YouTube is trying to compete with TikTok short clips, Instagram reels, and Facebook reels, they are promoting YouTube Shorts more organically.
YouTube Shorts can help your video get viral within a short time frame.
See Also: How to Upload YouTube Shorts From PC & Mobile
Can YouTube Shorts grow your YouTube channel?
You can use YouTube Shorts to grow your regular channel as it has the potential to go viral and the views you get are added to your channel's watch time.
Your viral YouTube Shorts videos can help you gain more subscribers faster.
Why are my YouTube Shorts not playing?
There are many reasons why YouTube shorts are not playing. One of those reasons could be that your internet connection is not healthy.
It might also be a bug or glitch within the YouTube app. Consider updating your app to the latest version to be able to play YouTube Shorts.
Conclusion
This guide was about fixing why YouTube Shorts are not showing on your device. If you've followed the steps in this article, you should be able to have your YouTube Shorts loading problem resolved.
Don't forget to share this article in your community to help someone who is having a similar issue as you had before reading this article.
Also Read: