Instagram has made it easier for anyone to make money online. Hence, to make money on social media such as Instagram with few or no followers is extremely possible.
You really don't need 10,000 followers on Instagram to make money. Even 200 to 1,00 followers is just great, though it is a faster approach with about 10,000 followers.
To make money on Instagram, you need to have an active Instagram account and a sound understanding of your target audience.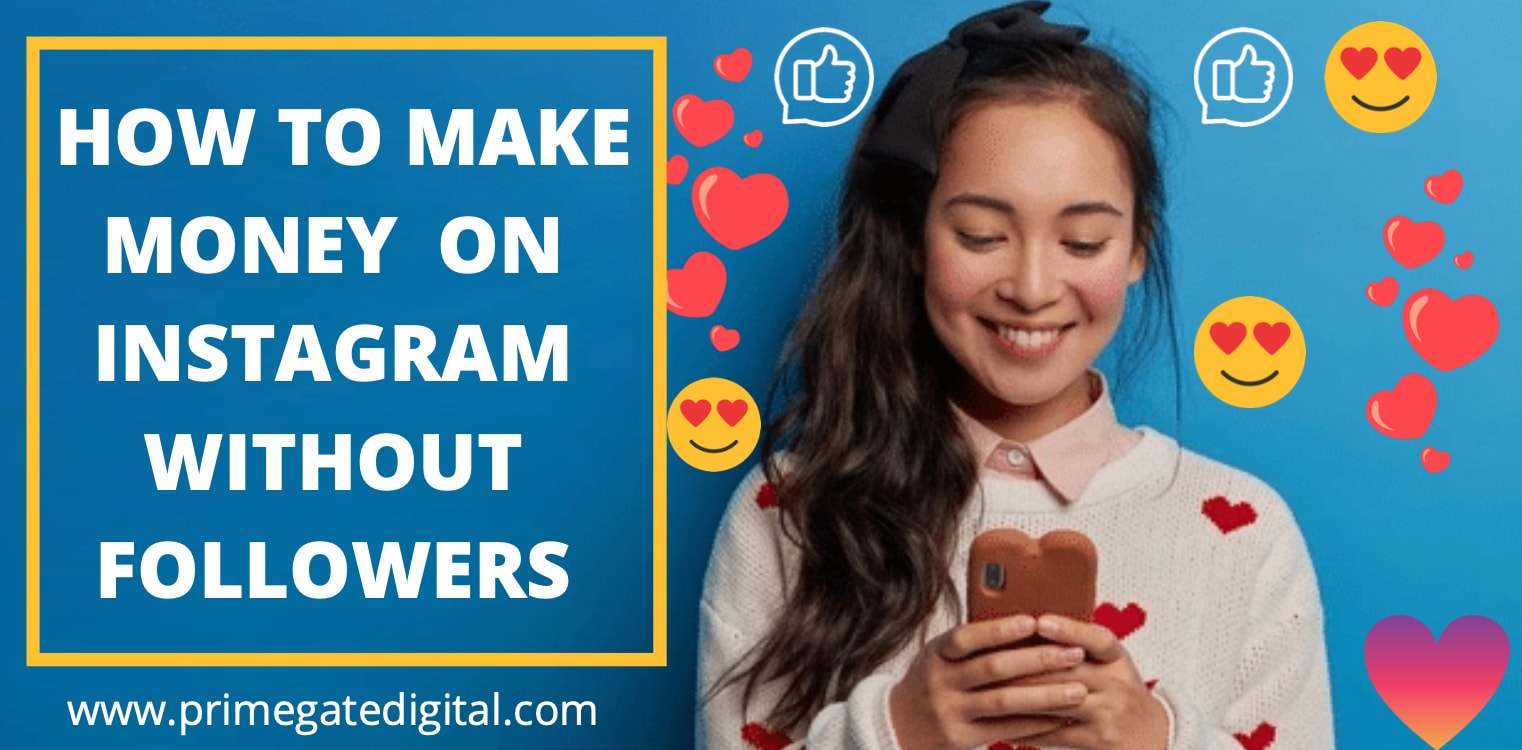 The more you understand your audiences, the easier it is to monetize your Instagram account. This requires you to deploy best practices to get your skill, product or services visible to the right.
There are thousands of individuals who make this happen and you can.
Perhaps, you must be thinking, "does Instagram pay me for followers?" Or if you'll get paid to like Instagram photos. We'll take it one step after the other.
In this article,  we'll show you how you can possibly make money on Instagram with little or no followers and also, a faster method when you're able to hit the 10k follower count on Instagram. 
Additionally, you will learn the practical tactics to leverage in order to make money on Instagram and grow your Instagram followers organically and fast.
You may also want to check out ways to make money on Facebook with or without much followers.
How Many Followers do you Really Need to Make Money on Instagram?
Well, the simple answer is, you honestly do not need 1k or 10k followers on Instagram to make money.
It's also important to forget about investing your energy and time in acquiring your first 20k in order to monetize your Instagram.
What makes the difference is the number you are able to reach and the trust you have built over time.
You are most likely to have a high reach even with 10k followers.
If you take a close look at those pages with about 100k followers, you might be shocked to know that their page reach is only about 0.50% and that means with 100k people, only 500 people likely see your post.
On the other hand, with 100 or 1000 followers, you can have 50-100% will see your posts and this is clear proof that you don't need a million followers to make money on Instagram.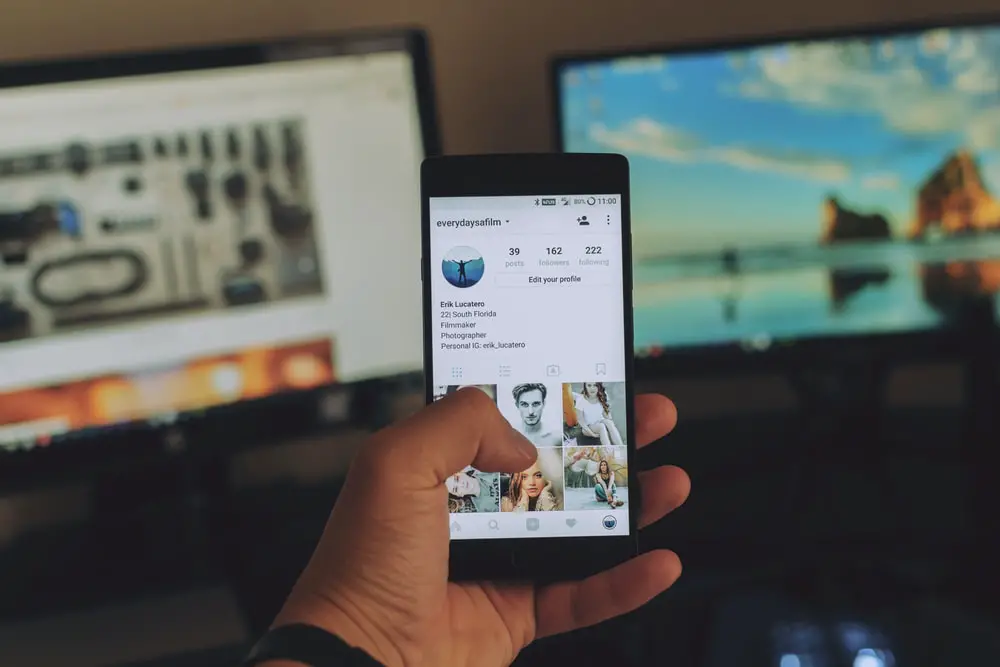 Best Ways to Make Money on Instagram Without Followers
One of the easiest ways to make money online without spending a dime is through Instagram. This free tool provides you with the opportunity to turn your followers into cash.
Below are the best ways you can make money on Instagram with few or no followers.
1. Create Quality Content and Use Instagram Direct Message Effectively
When deployed correctly, you can turn your Instagram into cash just by posting and utilizing the DMs. As you might have heard, everything in online marketing rises and fall on content.
Therefore, if you have a product or a skill you want to monetize, being up to speed with the trends in content marketing is key.
Here's how to deploy your content marketing strategy on Instagram in order to make money doing what you love.
Pick a Particular Niche
You'll most definitely find an account that you want to model after and you can as well be a personal brand.
Post Some Photos About Yourself or Lifestyle
Your followers want to connect with you at an emotional level. Hence, creating content around lifestyle and behind the scene is key. If they connect with you, you can ask for or sell anything to them easily. 
Focus on Relevant Hashtag that'll Rank Top
Yes! The hashtag still works. What hashtags are your target audiences using to search for products and services in your niche? Use these hashtags effectively to gain more reach beyond your followers on Instagram. 
Start Following About 10 to 50 People a Day
You want to follow people that are interested in the products and services you offer, right?. Let's say if you picked a weight loss product, and carefully follow people on the weight loss Instagram pages. 
hen like 5-10 of their most recent post get noticed and increase your chances of even having a follow back and sales from them.
Carefully Unfollow People that don't Follow Back
If you want to grow your account, you need to monitor your followers very closely. So if they don't follow back after a few days or a week at most, you can go ahead and unfollow them. As a rule of thumb, your following shouldn't be more than your followers.
The More likes You get, the More Trust you Command
Create content that resonates with your target audience and they will return the favour with a like and even a repost. Invest more time in creating great content. Nobody wants to follow a brand or Instagram that does not either inspire, educate or entertain them. 
Instagram Direct Message Best Practices
Do not sell immediately. If it's difficult to get people to reply at the first message that means the message has to be more personalized.

Start with a good opening message. Greet your followers and don't forget to mention that you like connecting with them, not 10 paragraphs, just a few lines will do the job.

Ask about their lives and family or just simply talk to them as friends.

What's their final decision? You'll find people say yes or no.
It is more about how many people you've been able to reach out to. Don't forget to keep posting on your Instagram page at least once a day.
This method will help you make money on Instagram really fast.
2.  Start Affiliate Marketing
Affiliate Marketing is undoubtedly one of the best ways to make money on Instagram, even without followers. You only share a link to make at least 50 to 75% affiliate commission sell on Instagram via DM.
To become an affiliate marketer, 
You don't need to own a website

You don't need a blog.

Age is not an issue

This can be done anywhere with an Internet connection.
You can also make money on Instagram with Clickbank. Here are a few steps;
 Sign up to click bank

Then shorten the link with Bit.ly, after this you move to the next money-making method.
Clickbank is a site that allows you to become an affiliate very easily.
See Also: 15+ Newest Ways to Promote Your Affiliate Links and Get Paid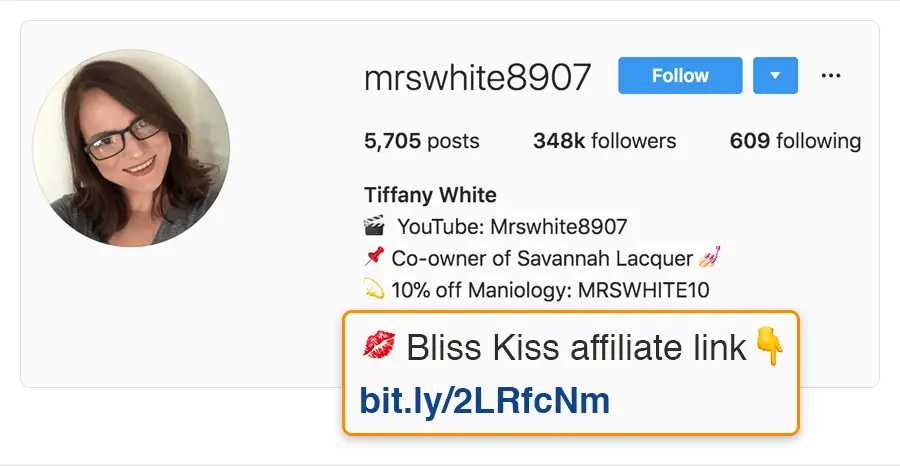 Image Source: ahref
Optimize your Instagram profile 
Having a professional Instagram is key to achieving this purpose. After you must have had a profile or before you think of building one, it's also important for you to know what you're going to post about on Instagram.
Simply pick a niche and then set up your profile. Your profile should have a bio that doesn't contradict your goal.
Hence, with affiliate marketing, you can make money on Instagram without 10k or more followers.

3. Buy and Sell Instagram Accounts
This is another way to make money on Instagram. Some people leverage their growth strategy to grow a new Instagram account and just sell the Instagram account once it hits 10k followers or the set follower count.
To build an Instagram account, if you don't like the follow and unfollow method, you can use the Instagram hashtag marketing strategy to grow your followers.
This is a proven strategy to grow an Instagram account and make money from it.
4. Become a Brand Ambassador
If you are successful as an influencer, you might just have a chance to become a brand ambassador.
This readily happens when a company wants to have a good partnership with you and also to create a certain number of posts over a period of time and maybe even indefinitely too.
If this sounds great, you might be wondering how possible it is right?
It's very possible!

The whole truth is that you need a large following to become a brand ambassador. What you should know is that every company needs a lot of eyeballs on their products.
To be good at this, you need to be a good storyteller. Whether you're cooking food, travelling the world or even assembling different outfits, you can just take nice photos of the unfinished products.
You can either become a micro or macro influencer depending on your follower count and engagement rate. This is an easy way to make money on Instagram especially when you have been able to build a large following.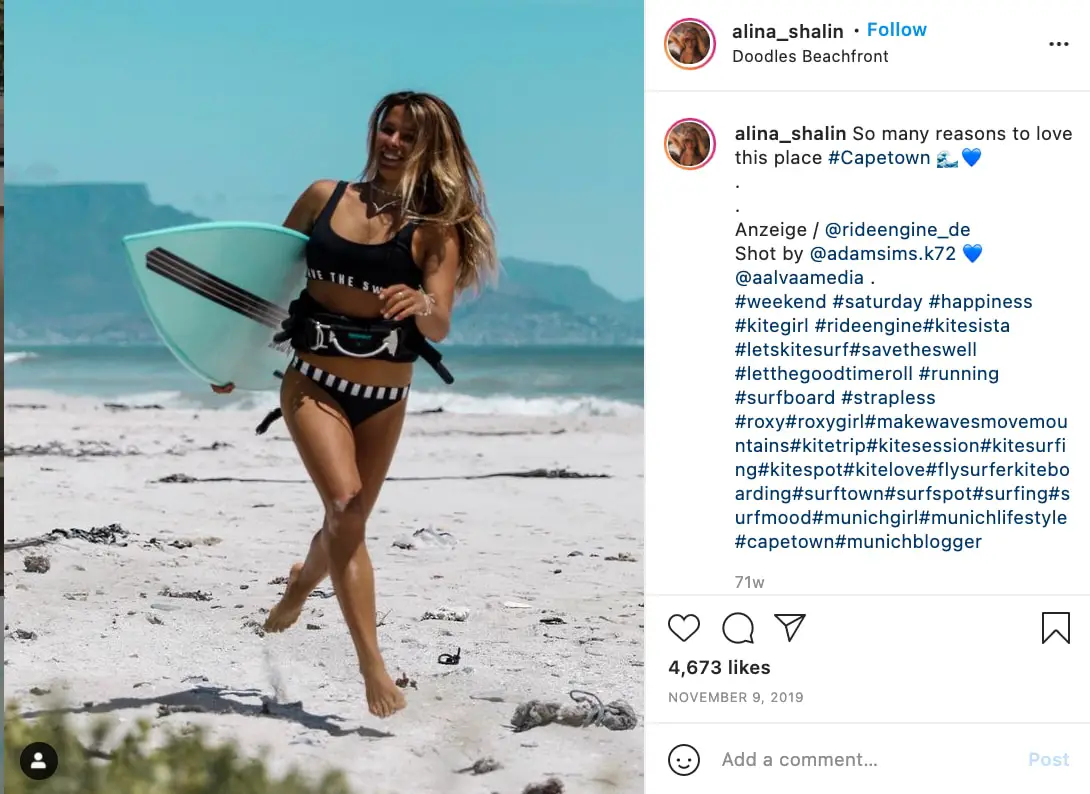 5. Showcase Your Freelance Services
Are you into freelance services like writing, photography, house cleaning or even pet walking? You can as well as advertise your skills and services on Instagram to attract clients.
The aim here is to attract potential clients by simply showcasing your work in the photos you constantly share. If you're a photographer, share some of your good and stunning works, and turn your profile into a loveable place.
With the Instagram Story Highlight, it has even been made easier to organize your profile and share your brand story.
If you're a writer, you can also work magic with the help of sites like Canva that helps you create shareable posts with embedded quotes from your writing. Canva has a premium version and a free version as well.
Therefore, if you are looking at monetizing your skill, this is a good way to go.
6. Run Contests and Giveaways
People love free things and they'll so flock to your accounts on Instagram. You can take your time to create posts that include special offers and valuable discounts.
If you start running campaigns like this, you'll be amazed at the engagements on your posts. Try creating a sense of urgency and you can make your giveaway seem more exclusive.
 Set a time limit or the number of entries. It really helps in driving engagement.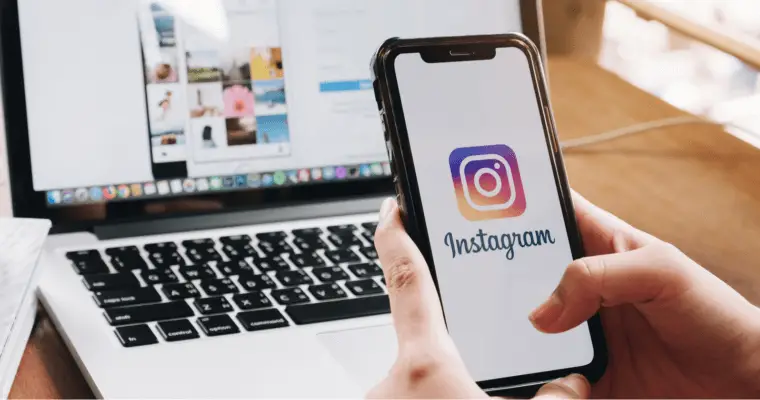 7. Teach Others About Instagram Marketing
If you're an Instagram influencer with a good following, why won't you teach upcoming influencers how to achieve their Instagram marketing dreams?
So many successful influencers have launched side businesses that offer webinars and tutorials to people who really want to grow their Instagram pages.
To be successful at this, you'll need to have a well-established Instagram profile with a good following.
You could also create pre-recorded webinars with YouTube or tools like Everwebinar. Though some Influencers charge higher fees for live or personal training sessions.
How to Make Money on Instagram without Followers FAQs
Can I sell on Instagram Without a Website?
Definitely, you can. Once you use the method of Instagram with affiliate marketing, you're good to go. All you need is to copy the Affiliate links and pasting strategically on my bio and direct message marketing.
Does Instagram Pay you for Followers?
No, Instagram doesn't pay you for followers, but Instagram TV and YouTube will definitely pay you as a creator. That means before getting started, you need to know the platform you'll be working with.

How Many Followers do you Really Need to Make Money?
The more followers you have, the more money you are likely to make. But you shouldn't wait until you have 10k followers or even 5k followers, you can start with whichever number you have.
Conclusion
As the case may be, we strongly recommend you build a blog alongside your Instagram marketing strategy. We also hope this article went a long way to answer the questions you had in mind.
If you really want to be successful on Instagram, you have to act on the listed proven ways to make money on Instagram.
Also Read: