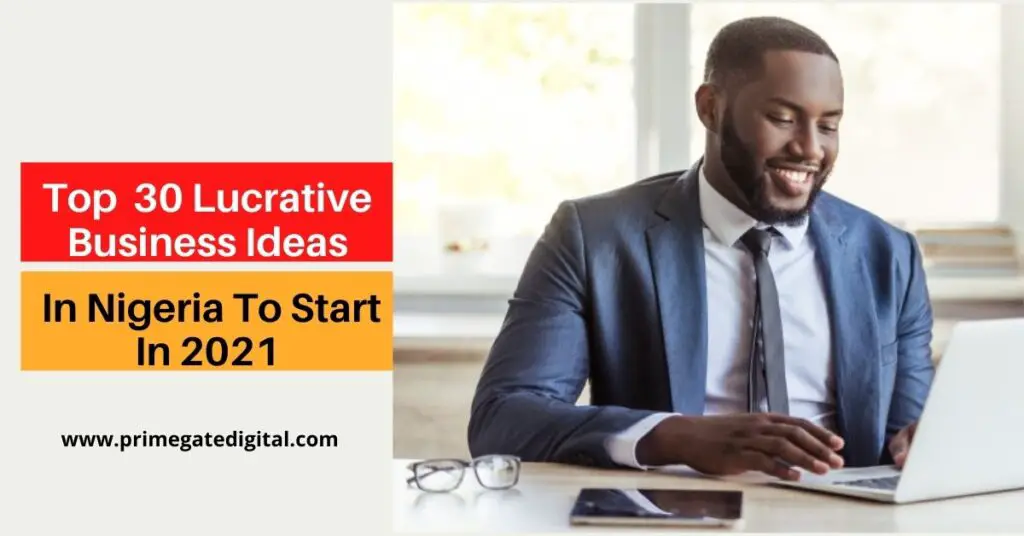 13 Dec

Top 30 Lucrative Business Ideas in Nigeria to Start in 2021

You guessed right, there are numbers of startup business ideas in Nigeria that are quite lucrative that you can start in 2021. However, if you decide to start a business and sustain it, then you have a great opportunity to make good money out of it. 




These business ideas you can start now in Nigeria, promises to be a bombshell, are you ready for it? We'll be sharing with you the exact business ideas that are very profitable in Nigeria.

And of course, some of them won't stress you out as you think but comes with a high success rate. You can now be a business expert from the comfort of your home with the right mindset and determination. 

So, if you are planning to start a lucrative business here in Nigeria in 2021, the best right time was yesterday. The second best time is now. What is stopping you?




Whether you are an employee who wants to have multiple income streams, or you are a student who has decided to venture in a business during holidays and strikes, now is the best time to start a lucrative business in Nigeria with average capital.

See Also: How to Start a Profitable POS Business in Nigeria and Win

This article is for you if you:
are looking for startup business ideas in Nigeria

want to have multiple streams of income in Nigeria

want to start a new business that makes a profit 

are employed and want to start a  business from scratch

desire to validate your startup business ideas

are a student that wants to make money while schooling




So, before we get into the list of lucrative businesses in Nigeria that you can start in 2021, be assured that you too can succeed. Don't focus on your fears but rather on your strength. Before you start, learn top digital marketing skills to acquire as a business owner in Nigeria.
Top Lucrative Business Ideas in Nigeria To Start In 2021.
Highlighted below are some examples and lists of startup business ideas in Nigeria that you can start with little capital and make a profit! Learn what are the best business ideas to invest little capital, and be ready to give it a try.
1. Real Estate Business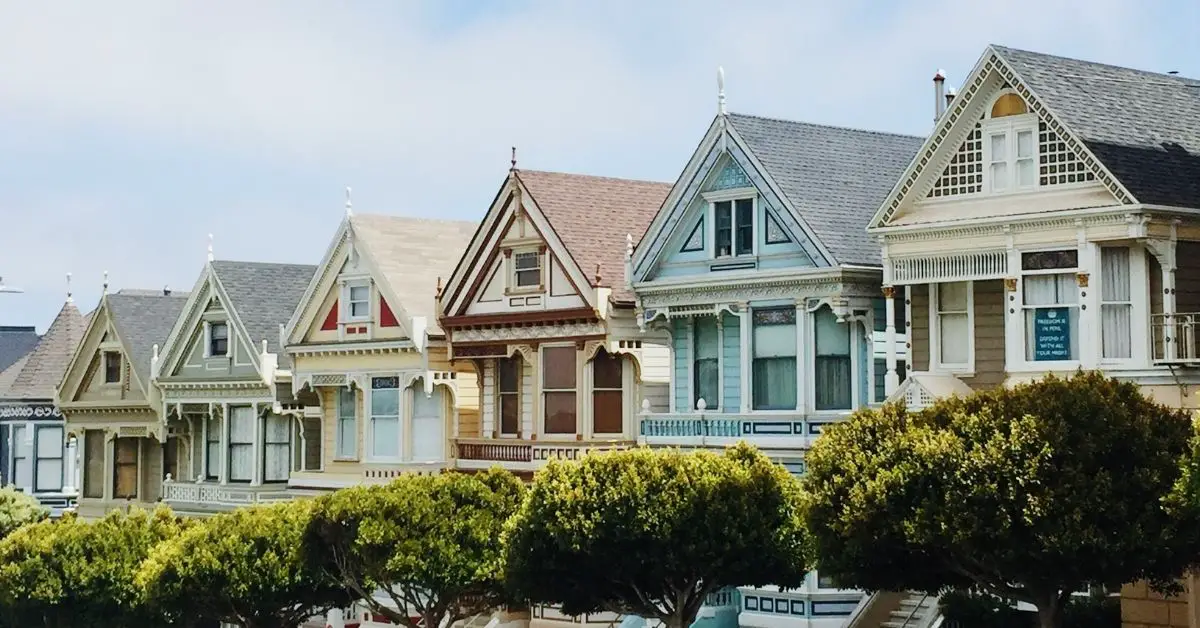 According to Robert Kiyosaki, a real estate tycoon, "the real estate business is the road to take". Can you guess why? These are passive income sources that you can make money from even when you're asleep. Every entrepreneur dreams to retire one day and be financially free. That can only be possible if you build passive numerous income streams like real estate. We have also highlighted Strategies on How to Generate Leads for a Real Estate Agency in Nigeria.
2. Cake and Cupcake Bakery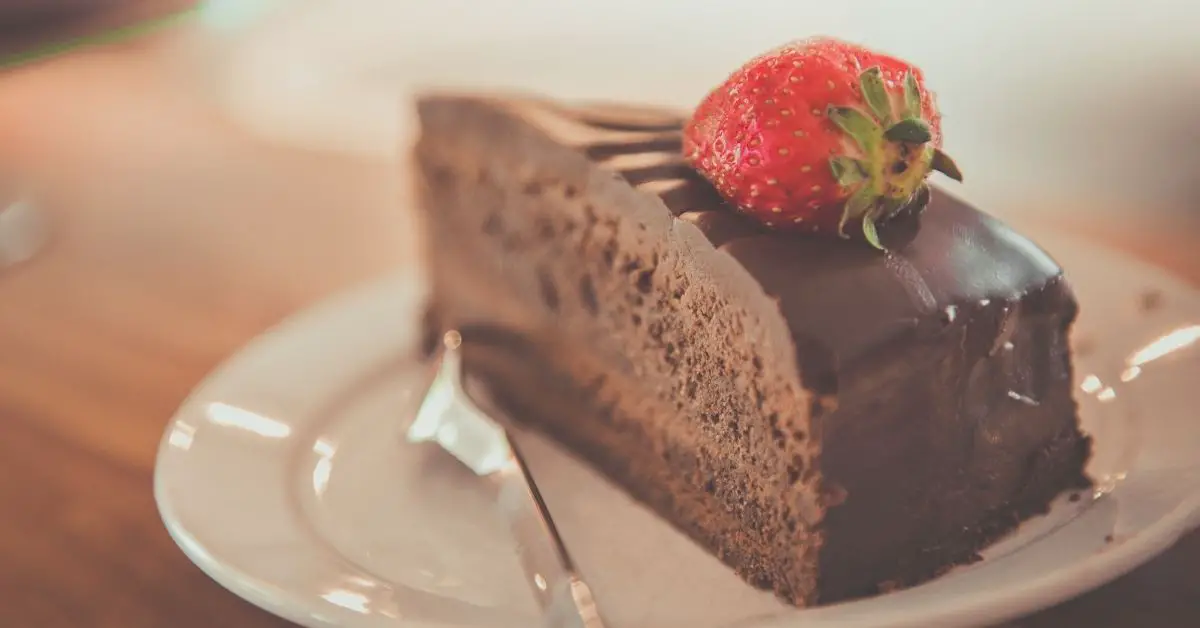 In our society today, events are endless – from wedding to birthday, anniversary and end of year parties. This presents a huge opportunity in the baking industry. Baking, decorating, and selling unique cakes and cupcakes for such occasions is a great business idea for the hobby baker to venture into, and one that is potentially lucrative.




Without an atom of doubt, baking is a very lucrative business to start in 2021. You can get started on a very small budget by baking and decorating your cakes right from the comfort of your kitchen. An effective marketing strategy is to forward you cake samples to interested parties and party planners to ensure they partner with you when the need arises or you can showcase your works on Instagram and Facebook using the most effective hashtags that drive sales.
See Also: How to Sell any Product on Facebook Marketplace in Nigeria at $0
3. Sales of Mobile Phone Accessories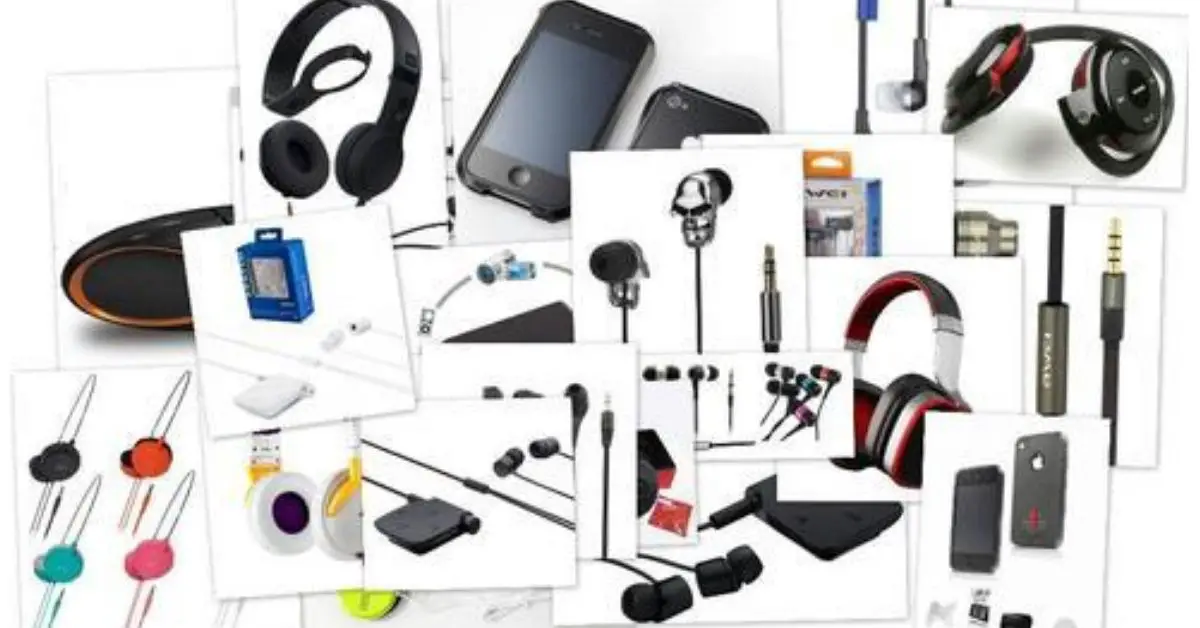 Sales of mobile phone accessories is a very profitable business in Nigeria today. According to Statista, the number of phone users in Nigeria projected to grow to more than 140 million in 2025. There are likely chances of the mobile phone owners to need one or two phone accessories every now and then. Selling mobile phone accessories can't be a bad idea.




Amongst the common accessories in demand include, batteries, airpod, battery chargers memory cards, earpieces, pouches, screen guards, etc. You can partner with vendors at Computer Village (Lagos) to get your supplies or you can get them from online stores. With Phone Accessories business you can easily start an online importation.
4. Blogging
Blogging is one of those businesses that definitely makes you your own boss. You work at your time, whenever and wherever you want. You just have to choose a profitable niche and also where your passion lies to be able to sustain the business. With just need a laptop and a good internet connection you can start a profitable blog in Nigeria.
Also, every blogger wants their post to be found on search engine result pages without promoting the content all of the time, hence you would need to acquire top digital marketing skills (SEO) for search engines like Google or hire the services of an SEO Expert in Nigeria.
You can start a free blog with WordPress, Blogger or Wix or if you have the budget, set up your blog on a self-hosted server; publish quality content, drive qualified traffic to the content, get their confidence, trust and then monetize your blog with Google AdSense, affiliate marketing, display advertisement, or sell quality information products such as ebooks, etc.
See Also: How to Start and Monetize Your Blog in Nigeria in 2021
5. Egg Supply and Distribution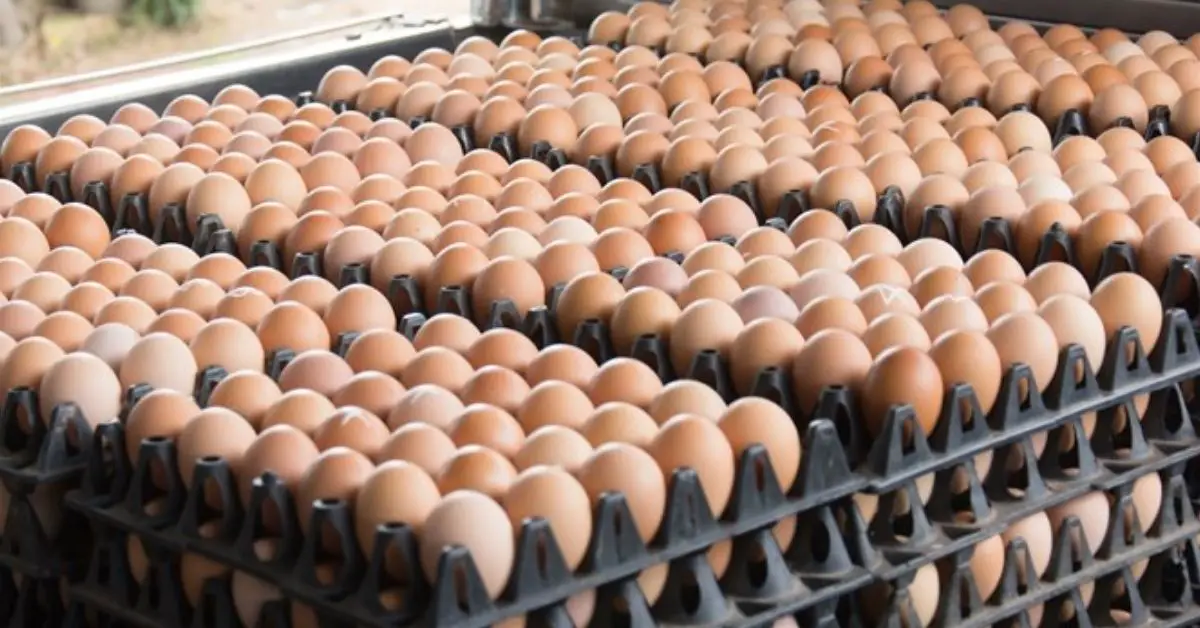 Egg supply and distribution isn't a bad idea, you can as well own a poultry farm to make things easier for yourself. You can be supplying the eggs to hotels and to retailers.
The egg is consumed on a daily basis and it is a good source of animal protein. Apart from that, eggs are used in the manufacture of products such as soaps, confectioneries, cosmetics, hair conditioners, shampoo, glue as well as face mask etc.




Hence, egg supply and distribution is a very profitable business idea to start in Nigeria make money in 2021. As you build your customer base, the business will grow and you will make more profit. 
See Also: How Nigerian Businesses Can Boost Revenue With Social Media
6. Ice Block Production and Sale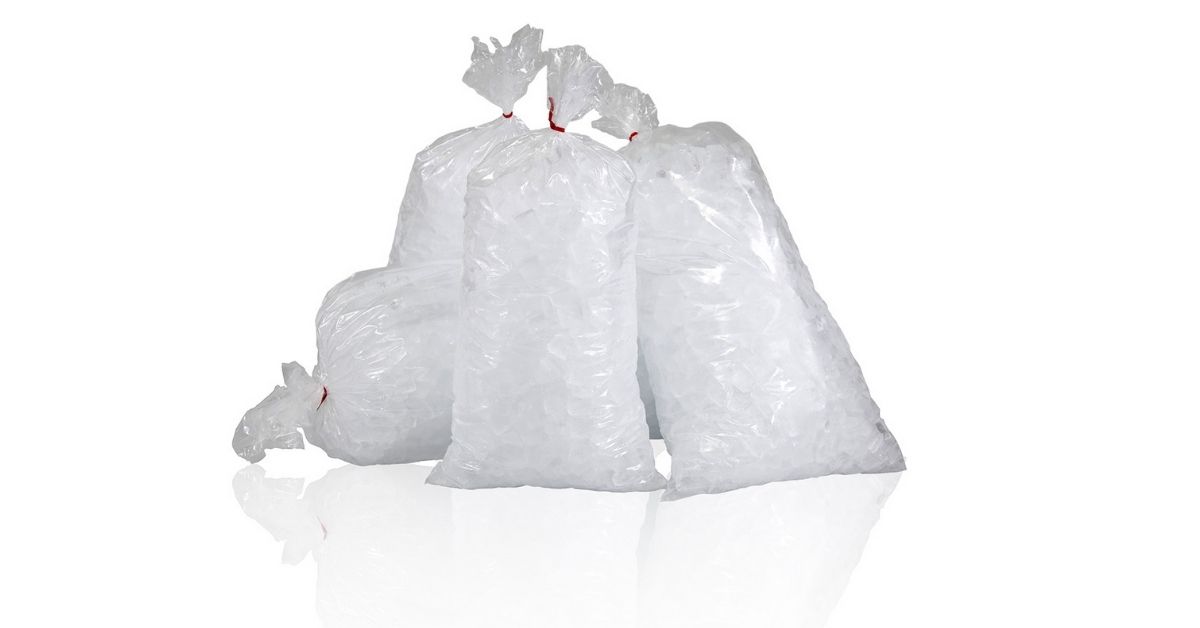 When anyone thinks about startup business ideas in Nigeria, ice block production always comes mind. Perhaps, the tropical climate state of Nigeria with an abundance of sunlight and heat influences such thought. Besides, it is a profitable business idea to kick start even with a very small capital at your disposal.
All you need to get started is just a good freezer, electricity and water (that'll become the ice blocks after freezing). Have you seen how easy this is? In some parts of town, there might be no electricity and people will definitely look for ways to preserve things like their soup especially.




Drinks and even drinking water will need a bit of ice to get cold at least. So can you imagine making money from just water? Of course, water that has been transformed into a solid-state(ice block), therefore serving an entirely different purpose.
7. Car Wash Business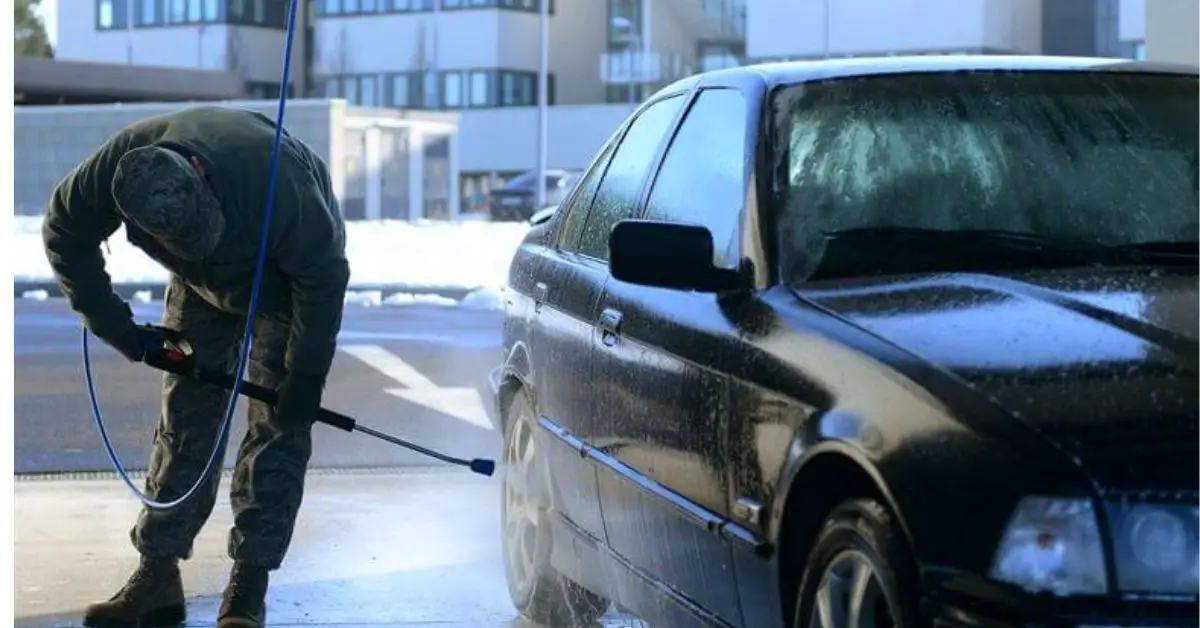 The need for car wash will always be on the increase and anyone irrespective of age and experience can venture into this business in Nigeria.
Car wash business is very lucrative as most car owners don't have the time to wash their cars by themselves. Some of them might not also have gate men at home to help them out.
Hence, considering their busy schedule, the next available option is to go for a car wash. The requirements to start a car wash business is the space that can be rented, source of water supply and the washing machine to be used.
You can also go a step further to make your customers comfortable while they wait by installing a TV set in the sitting arena. 
8. Uberpreneur (Driver for Uber)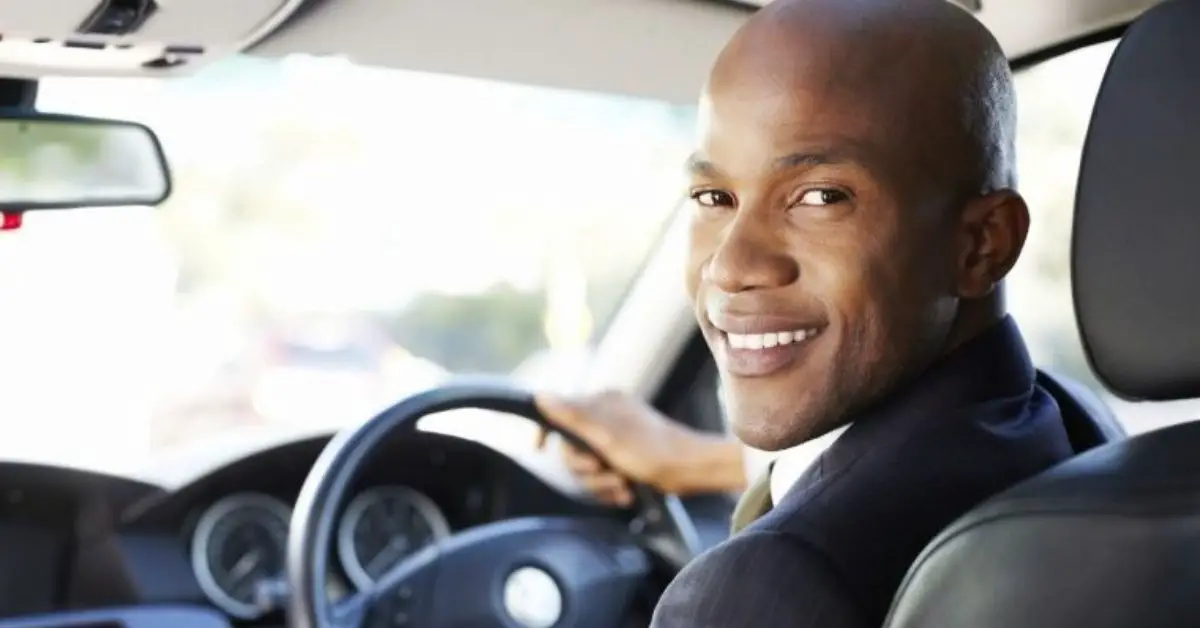 We all know that Uber is really common in places like Lagos and a few other parts of Nigeria. Most people choose to become Uber driver because of the freedom that comes with it.
Besides, it is one of the lucrative business ideas you can start in Lagos and a few other parts of Nigeria. If you have a car, then you have all it takes to start. All you have to do is to become part of the uberpreneurs and start making money by getting your own commission on each ride.




This is an opportunity to manage your schedule and work with the time that best suits you. Some Uber drivers do full time and others drive at night or during the day. The average Uber driver makes between 80,000 to 120,000 Naira every week.
See Also: How To Target Wealthy People With Facebook Ads
9. Fashion Designer and Tailoring
This is one of the skill-based startup business ideas that you can start in Nigeria today. Once you have acquired this skill, boom! You're ready to cash out. Tailoring is now even more lucrative than it has ever been.
People sew new clothes really often and tailors are highly responsible for this. Some tailors even advertise their work online using an online marketing strategy that works to attract customers.
Yes, some people do this. This is a daily income business in Nigeria that anyone can venture into.
10. Freelance Content Development/Ghost Writing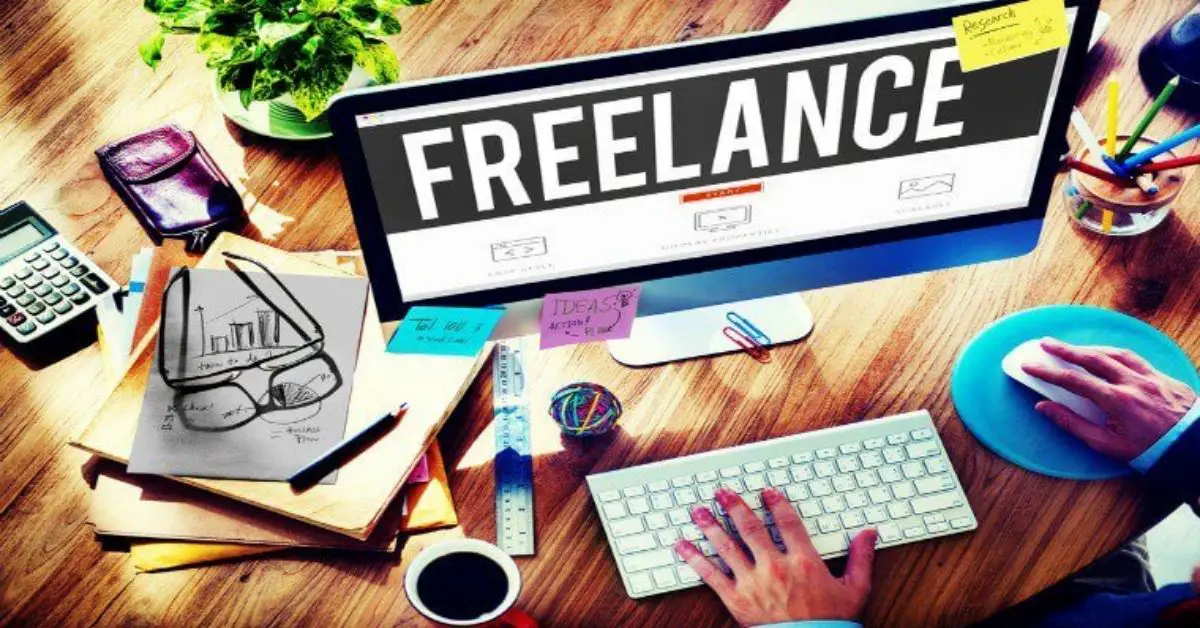 What business can I start with 5k in Nigeria as a student? Do you consider yourself as a content writer? Then setting up your freelance content development could be a lucrative side business you can start today even when you have a full-time job.
Freelance content writing business you can start and make money online in Nigeria with your computer and source of internet. Sounds cool right? You can develop contents at your own convenience, whenever you're free. And you'll be getting paid, either monthly or weekly.
See Also: Top 20 Best Freelance Websites to Find Work in Nigeria 2021
A ghostwriter is someone that writes a copy of articles, speeches, blog posts, email newsletters, web copy, etc and is not given credit for the work.




The credit goes to your client or the person that hired you. The ghostwriter definition states that none of your work is credited to you. Ghostwriting is one of the hidden businesses you can be a part of in Nigeria.
Also, you can refer to this post to see more ways on how to make money online in Nigeria.
11. Mobile Food Business
Have you ever asked, what is the fastest-selling products in Nigeria? Food is a fundamental need of man. Whatever class a man belongs in society, he needs food. Hence, the food business will always be a profitable business in Nigeria.
Most people especially bachelors do not have enough time to cook at home. This is when the services of a Mobile food vendor is essential. The mobile food vendor might deliver the food in the office or any chosen location.




People eat every day, and most times, junk food is always out of the equation. As a mobile food vendor, try as much as you can to be different by focusing on a niche and scaling at it. Then your customers will always come back and even recommend you to others.
12. Plantain Chips Production and Sales
You have probably seen it almost everywhere – the popular, delicious crunchy snack made from unripe and ripe plantain. Hawkers sell them to travellers and passengers on highways and in traffic.
But the truth is, you probably did not realize it is such a profitable business in Nigeria. You don't need to be a big brand like Leventis or UAC food to start a plantain chip business in Nigeria.
If you are looking for startup business ideas in Nigeria that you can start with 50,000 or less, then plantain business is one that you can start.




You can get started today right from your kitchen. Just choose a brand name and place is on transparent packaging nylon, and you're set to go. You can also engage the service of a successful coach in the business, learn some recipes and develop long term business plan that is scalable. 
See Also: 15 Best Social Media Marketing Tools for Online Marketers
13. Cosmetics and Hair Saloon
If you are a beauty freak, then going into cosmetics is absolutely the best bet. However, the niche is an ever-changing one which implies that you will need to always keep up to date with the trend to stay relevant.
Cosmetic and hair salon is a very profitable business in Nigeria and every part of the world as people naturally want to look good. You could open a unisex salon and have a team that services the needs of both male and female customers. 
See Also: Top 10 Digital Marketing Strategies to Elevate Your Beauty Brand
14. Boutique
The fashion industry is one powerful sector that will always be vibrant in any economy because all over Nigeria and the world at large, people have a basic need for clothing.
Hence, starting your own boutique is a lucrative business idea to launch in Nigeria. Beyond this need, fashion is ever-evolving due to the huge and diverse interest in styles and want.
Starting a clothing shop boutique business is a profitable business here in Nigeria especially if you focus on ladies wears. Ladies love fashion and styles, it is not out of place to say that it is a business that will interest you and fun to grow as you expand.




When you purchase cloth for N3,500 in the market, you are likely to sell at N4,500 – N5,000, with a profit of  N1,000 – N1,500 at the spot. Ok, let's not be greedy. So, let's make it N4,000, if you make N500 per sales and have 10 sales per day, you will make N5,000 for that day. That's a profitable business, isn't it?
See Also:How to Launch a Profitable Ecommerce Business in Nigeria
15. Call Card Business
Almost everyone owns a mobile phone and definitely will need call cards in them. You could sell call cards anywhere. In your hostels, offices, besides the road, at restaurants and eateries, etc. Knowing that people mostly have access to these places. It's a lucrative business anyone can start in Nigeria with little capital.
16. Skincare Business
95% of women and about 75% of men use skincare products like cream, soaps, butter, oils, etc. Starting a skincare business is, of course, one of the lucrative startup business ideas you can kick off in Nigeria.
You might learn the trade from a professional in the field. Once you have acquired this skill and understand how to use the right quantity and quality of raw materials during production, you'll make good products. Your customers will be glued to always patronize you. 
17. Supermarket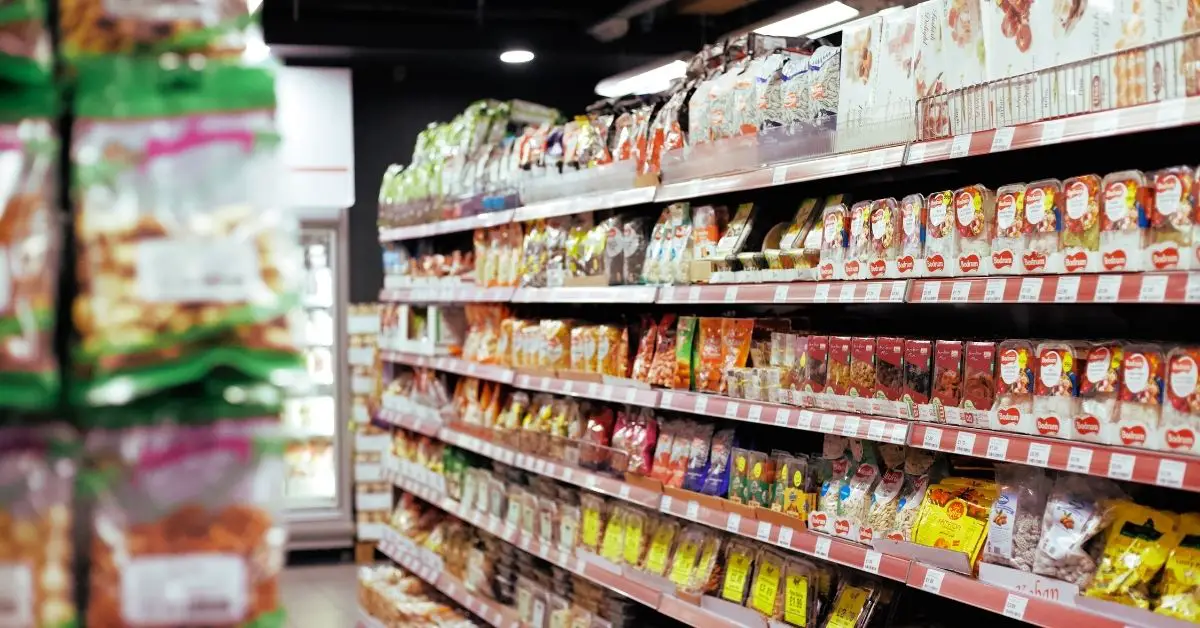 You'll always see supermarkets along the road what does this tell you? People buy every day. Owning a supermarket is an extremely profitable business in Nigeria.
Though you might need a huge capital to rent or build your own outlet, you'll surely make sales. If you're a busy or working-class person, you can employ the services of a sales boy or girl and pay them either weekly or monthly.
This is one of the startup business ideas you can begin today with the capital and right location. 
18. Okrika Bale Business
This business is so lucrative in the sense that you could make a profit worth double the actual price of the bale. You can post the pictures online with the prices attached or you can sell them individually to people.
Okrika will always be bought due to this state of the economy. Hence it a lucrative business to start in Nigeria today. 
Lagos, Onitsha, Kano and Aba, have good markets to purchase a bale of clothes for sale. The start-up capital may vary as it depends on you. It can be as little as 20,000 to as much as 200,000 Naira.




 
 19. Hotel Business
The hotel business is one of the untapped businesses that are really lucrative in Nigeria. People travel every single day for various reasons and they'll definitely need a place to lodge either for a night or for as long as he/she so desires. And of course, we all know that it goes for a fee. Hence, a hotel business will always be a profitable business to start in Nigeria. 
20. DropShipping 
This is one of the new and very lucrative business ideas in Nigeria today. It is one of those businesses you can start with low capital.
All you'll need is a laptop or smartphone, internet connection, and your social media platforms e.g Twitter, Facebook, Snapchat (any of these could serve as an online shop). You generate millions of Naira drop shipping in Nigeria.
The secret of the business is identifying and knowing what the people are In need of at the particular moment, and knowing where and how to source for those items. (Aliexpress is a great platform to start a dropshipping business in Nigeria).
See Also: How to Start a Lucrative Ecommerce Business in Nigeria in 2021
21. Hospital
It might interest you to know that you can own a hospital even without necessarily being a medical practitioner. The health sector is really lucrative, people visit the doctors every day. Good health is not underrated. If you have the resources to get a land and build a hospital, why not do it?
Next thing on your list will be to employ a doctor and nurses as well as the hospital cleaners and every other worker a hospital needs to be working for you. Pay them their monthly or weekly salary and you're good to go.
22. Dry Cleaning Business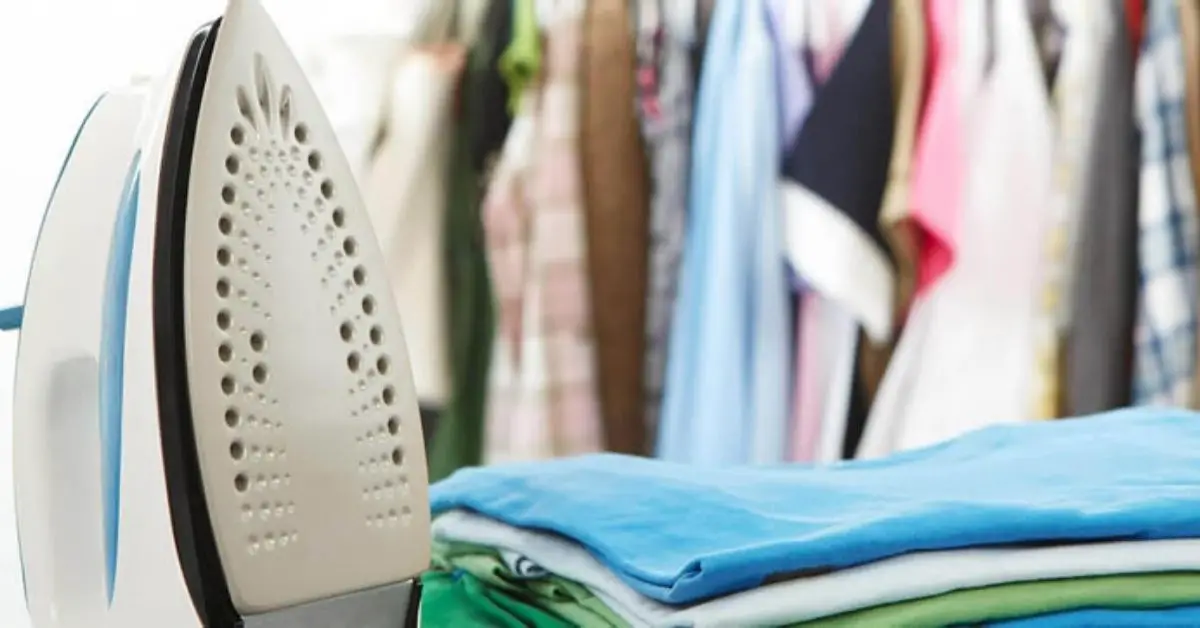 Some people just like doing the laundry and isn't just tired of it. If you're this person, why not channel that passion into something that you can be earning from?
Now, washing and drying machines have even helped in making the work easier. Dry cleaning business is very lucrative because people will always patronize you.
Not everybody has the time to do their laundry probably because of work or they're not just free to do it. Hence, you can start a dry cleaning business in Nigeria today.
See Also: Top 25 Smart Instagram Marketing Strategy that Actually Works
23. Rental Services
Rental services is a profitable business as people are always in need of things they do not have. It is one of the hottest startup business ideas that you can start and make money in Nigeria.
Events are being done every now and then. People will always need help with renting of canopies, cars and the likes. Rental services are one of the business services with low capital and high profit.




Once you start, you can deploy digital marketing services to get in front of your audiences and create brand awareness.
24. Small Chops Packaging
Small chops packaging is a business you can start with small capital but surely make a huge profit from it. You could prepare your small chops, package them very well and sell at offices and supermarkets.
You can even make supplies at events too if people recommend you where and when it's needed. This is one of the fast-moving businesses to start in Nigeria.
25. Gym Business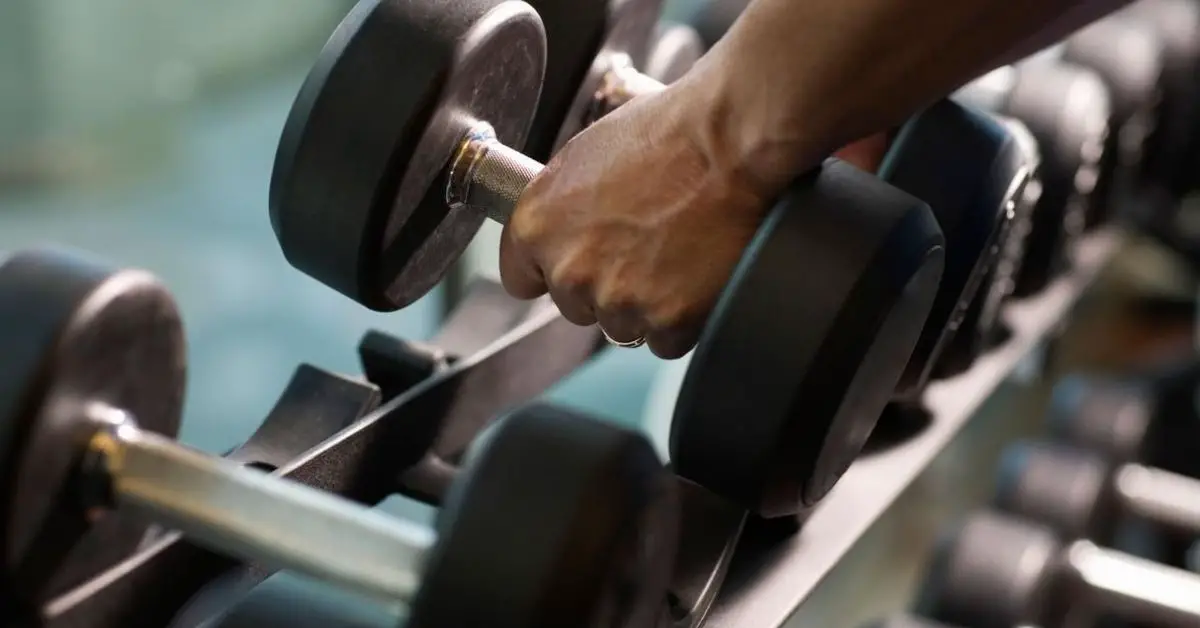 It would interest you to know that fitness has always been a source of concern and Nigerians have also been caught up with this. If you're a health enthusiast, you can definitely look towards starting a gym business in Nigeria.
You will just need to have enough money to equip your gym centre. Of course, this is a profitable business you can start in Nigeria.
26. Restaurant Business
In a country like Nigeria, the restaurant business has always been on the rise. This simply means that it just will never go out of fashion. If you're a great cook, you can start a restaurant business today.
However, you must ensure that you prepare good meals that will keep people coming back. Everyone needs food irrespective of their condition and that makes the restaurant business a lucrative business idea to start in Nigeria.




Perhaps, you do not need to know how to prepare all the dishes, you can hire a chef to take care of that while you focus on other business processes.
27. Social Media Business
The social media space has suddenly grown to be an important tool that can drive not only the visibility of business but also its profitability.
Currently, most companies now have a social media strategy as a full-service function within their organization while others outsource this service to a digital marketing agency. This is the reason why there's a growing need for people to acquire digital marketing skills.




See Also: How to Make More Money on Fiverr in Nigeria Doing Less
28. Daycare Center
There will always be the need to make a living even after giving birth to children. Hence, it is a business you can start today if you are looking for startup business ideas in Nigeria.
The services they render are indispensable. If you love taking care of kids, then starting a daycare center is a great decision.
One important thing to note before starting this kind of business is that you'll need to register it properly to avoid getting into problems with the authorities.
29. Tomato Farming Business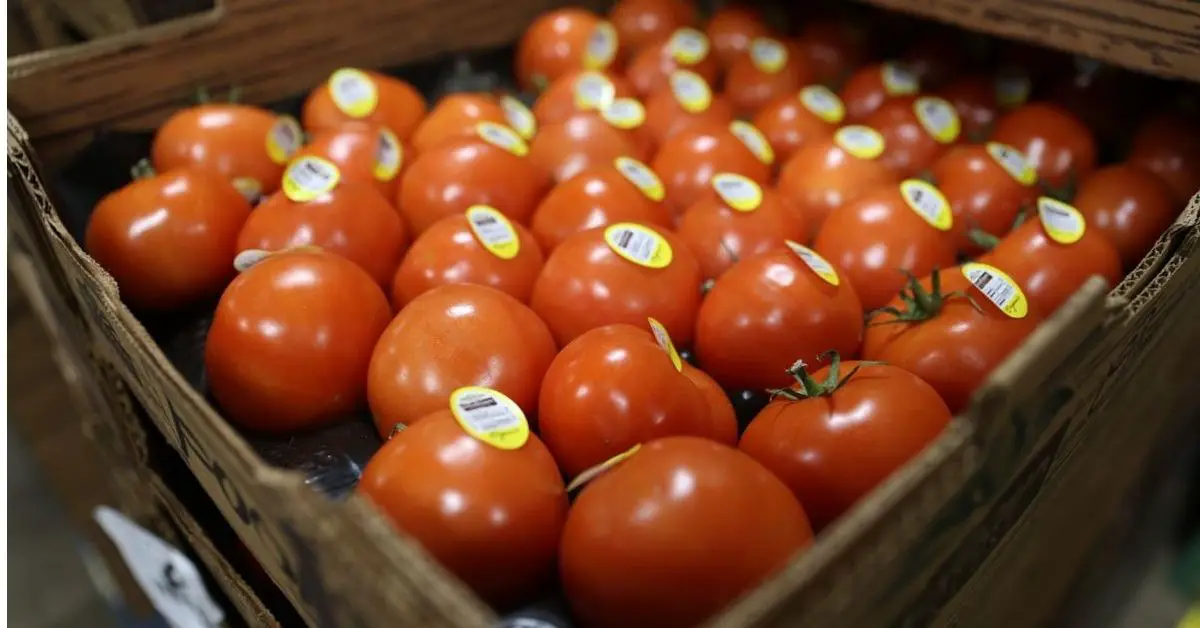 Agriculture still remains one of the best investments in Nigeria today. This business is lucrative and also, not expensive to start up.
However, one of the fundamentals to kickstart a tomatoes business in Nigeria is to know what kind of tomatoes are in high demand. You can easily get this information from seed suppliers, as they'll be able to inform you better on popular demand.
Based on market demand, they know the fast-selling varieties, which ensure that the seeds you pick are good seeds that'll grow well.
30. Affiliate Marketing
This online money-making opportunity is a profitable business in Nigeria anyone can start with little or no capital. An affiliate marketer is one who helps sells a product that he does not necessarily own and earn a certain commission on that. 
The affiliate products could either in form of digital or physical products. You can sign up with more than one affiliate programs as your capacity can carry and use your affiliate links to promote the products through social media or by building dedicated websites to drive traffic and generate quality leads through SEO.
One of the most popular Affiliate Programs in Nigeria is Expertnaire. Many people in Nigeria have become millionaires through Expertnaire affiliate program.
Frequently Asked Questions
What Business in Nigeria Can I Start with 10K?
There a lot of businesses that you can start with 10k or less. As highlighted above, the list of startup business ideas will be a guide to start your business in Nigeria today
Can I Start a Business with no Money?
Absolutely. There are a few businesses that you can start with no cash investment. However, you will need to have a computer or mobile phone and source of internet. 




What Business Can I Start as a Student?
As a student, there are lots of businesses you can start, ranging from freelance Content Developer to Ghostwriter. You can also offer social media management services to businesses. 
What Businesses are Currently in High Demand in Nigeria Today
All businesses highlighted above are in high demand in Nigeria. Kindly review the above list of startup business ideas that are profitable to start in Nigeria.
Conclusion 
Having a successful business in Nigeria to a large extent depends on the individual (what goes well with you). You should consider important factors such as the geographical location of the business and the market demand. Hence, this requires a bit of market research to be done. Also, it is important to do something that you find passion in, that has a great demand and offers a robust profit margin.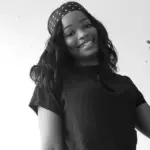 Mphon Umana is a renowned Content Writer by profession with hobbies of innovative, creative and online marketing writing. She is a content writer with Primegate Digital.