With Over, 900 million active users on TikTok worldwide, anyone can become a TikTok Influencer.
Though, making money online sometimes might feel hectic or exhausting for some persons. This could probably be because they are doing what they do not derive pleasure in doing in making this money.


It is a wise decision to actually make money from what you love doing because then it would seem effortlessly and more exciting.
Becoming a TikTok influencer is one of those exciting ways to generate income and monetize your TikTok account without having to indulge in a 9-5 job.
You might also want to check out:
What is TikTok?
TikTok is a video-sharing application that allows its users to create and share short videos of their choice. The videos are usually around 15 seconds to 60 seconds.
TikTok is often referred to as "Douyin", a Chinese app. Currently, the app has over 900 million active monthly users.


TikTok which was launched in 2018 after merging with musical.ly app, has become the fastest growing social media platform in the globe. Since its launch, it has been downloaded more than 2 billion times across all app stores.
With its (TikTok) increased in popularity since its release, a lot of people are wondering if the platform can be monetized. Creators on the platform have asked if they can be paid and make money from their videos share.
Well, the answer to this curiosity is Yes!
Just like other similar platforms like YouTube and Instagram, TikTok can be monetized. Although Tiktok does not have a stable system for making money from your videos uploaded yet, there are still some strategies that can be used to make money from using Tiktok.


Well good for you!, as the article would cover many of the strategies you can apply to make money monthly from using Tiktok.
See Also: How To Get TikTok Account Unbanned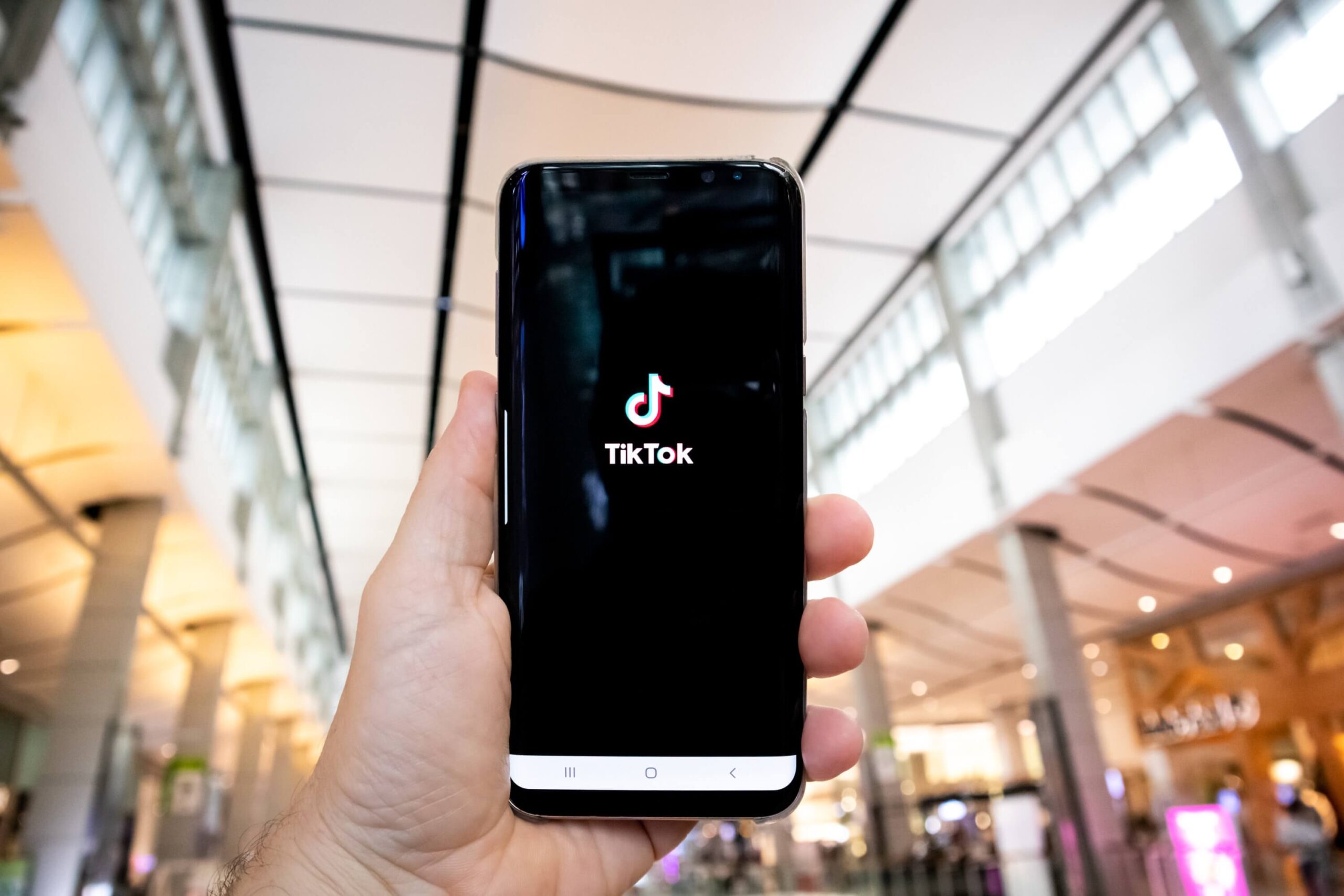 How to Become a Tiktok Influencer
Becoming an influencer on Tiktok is another way of making money just like any other social media platform would.
Although it is not an easy task to become a popular influencer on TikTok, it is definitely worth the effort. According to Forbes, the most popular Tiktok stars earned millions of dollars in the past year.


Addison Rae topped the chart with almost a 54million followers and generated $5million in a year. The Second spot is Charli D' Amelio with almost 77 million followers and generating $4million. The third spot is Charli's sister Dixie D' Amelio who earned $2.9 million in one year.
I know you would be curious to know how many Tiktok followers you would need to become an influencer. Well, even though the number of followers matters, it is not the figure that most brands need but rather the number of engaged followers.


An influencer with just 30,000 followers might have a more engaged audience than an influencer with 200,000 followers.
So it is safe to say all you need is an engaged number of followers to become a micro-influencer on TikTok.
See Also: 15 Smart Ways to Make Money on Facebook
1. Selecting a Niche
Selecting a niche should be the first thing to consider when thinking of how to become a popular TikTok influencer. It is best to choose a niche that would interest you or be related to your passion.
When choosing a niche it is important to select a niche in which you can create content consistently.

2. Creating TikTok Accounts
TikTok offers for both brands and creators. It is advisable to create a pro account for both businesses and creators. Creators account is best for influencers while the business account is more suitable for brands.
Setting up your TikTok Profile
When setting up your profile, you need to concentrate on two parts of your profile; Your Bio and profile photo. You should make a good impression first-hand with your bio and profile photo.


In situations where you feel like the photo you have is too bland,  you can opt for a 6 seconds video. Doing all this would add some personality to your profile.
See Also: How to Increase Facebook Post Engagement Really Fast
4. Audience
This is very important and vital in your road to becoming a TikTok influencer. Before you start creating videos to upload on Tiktok try and understand your target audience.
It is very important to create contents that your audience would enjoy. Always go through the content that receives more engagements and create videos of related content.

5. Creating Contents
After understanding your audience, the next step would be to create content. Creating amazing content would help get more engagements on TikTok.
Be sure to make the content have good quality because quality content gets engagements by default. Create entertaining and creative videos as they have high chances of going viral.
The following tips would help greatly in creating good TikTok content:
Do hashtags research in other to see what is trending in your niche

Check what your competitors are doing.

Get inspiration from current trends and viral content.
See Also: Our Top 25 Most Powerful Content Marketing Tips Ever!
6. Consistency
Staying consistent in your content would increase your visibility on TikTok. Posting regularly and quality videos is a good start to becoming a TikTok influencer.


Posting at least 1 to 2 videos per day is a great start but it is left for you to choose your frequency of uploading content.
7. Engaging your Audience
When you have gotten several followers, it is important to engage them. Engaging your audience will help you become an influencer quickly.
You engage your audience by replying to their comments on your video or asking them questions through your video captions.
See Also: 9 Best Video Marketing Tools Ever for Online Marketers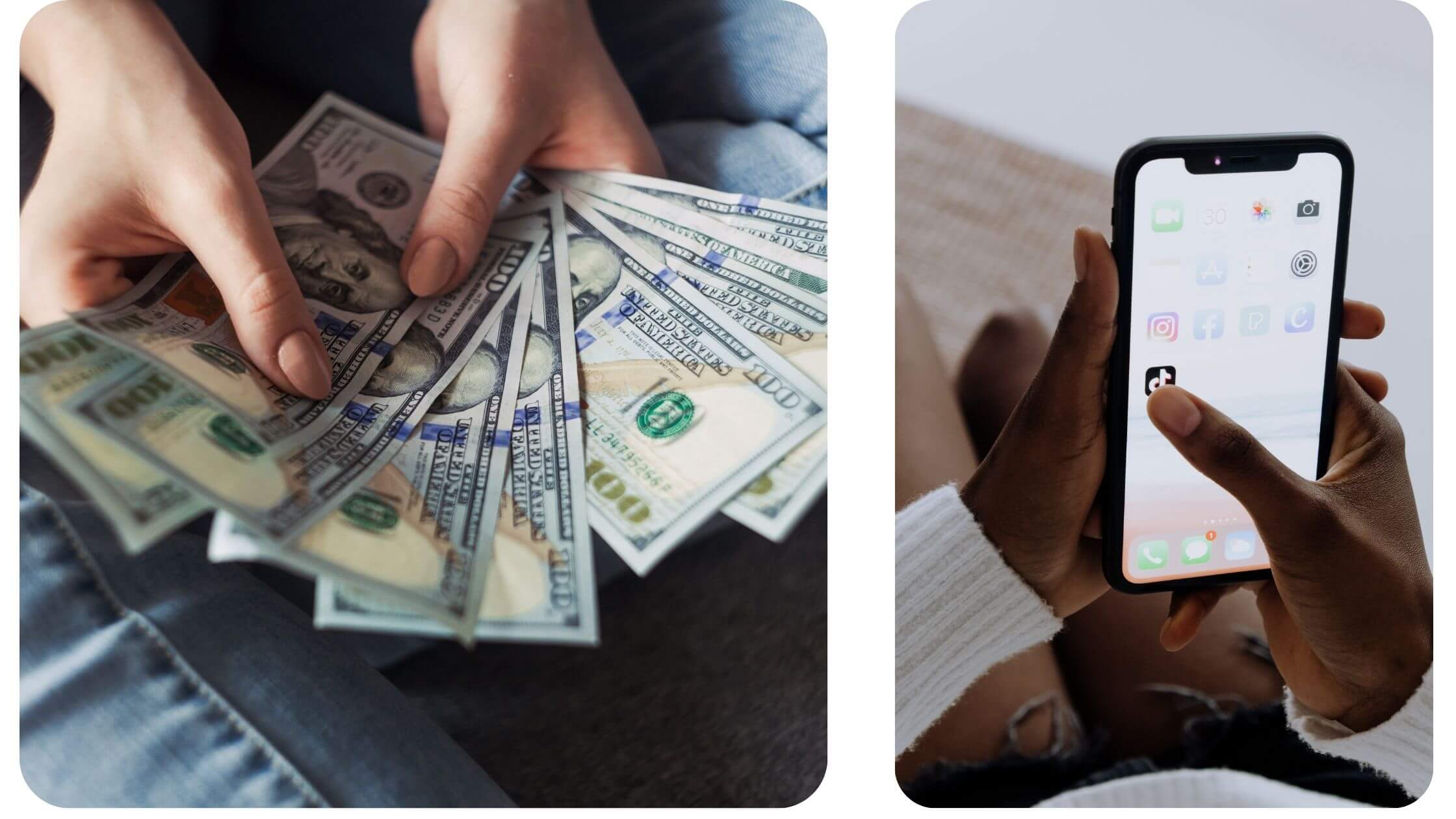 How to Make Money with Tiktok
After achieving the status of a Tiktok influencer, you can start making money from it.
How then do influencers make money on TikTok?
You can monetize your TikTok by doing the following:
1. Declare Your Interest in Brands
You can start declaring your interest in brands that you feel would be good to promote to your audience. Letting them know that you are interested in collaborating with them is a good start to making money on TikTok as an influencer.


Also, you can let brands know of your interest in your Bio.
2. Donations
You can also make money on TikTok by collecting donations from your engaged viewers on your Livestream. Creators on Tiktok can earn virtual gifts with monetary value through their Livestream.
Every user can purchase gifts and coins from their profile. The prices of these gifts and coins can be seen at the point of purchase. The gift and coins would be credited to your account when it is purchased.


The coins can be used to purchase gifts. These gifts can be offered by TikTok users to their favorite creators as a way of showing their appreciation. They can perform this action by clicking the "give gift" buttons on the creator's content.
See Also: How to Sell Digital Products That Makes $10,000 Monthly
3. Grow and Sell Accounts
Growing and selling accounts is another way you can make money with TikTok. Just like Instagram and Facebook, Tiktok accounts can be cultured and sold to make some extra cash.
It is advisable to not sell personal accounts but instead sell accounts created for a selected niche. It is difficult to sell a personal account because it might be difficult trying to replicate it by the new owners.


But with a selected niche account, you can sell easily. For instance, you can create an account around trending fashion and style, and easily sell the profile to any business that is into fashion.
You can also for other industries like travel, vacation, food, fitness beauty, etc…
Please note that before selling accounts is advisable to have created quality content and have generated enough followers and a good engagement rate.
4. Run an Influencer Agency
Managing influencers and influencer campaigns is also another way to make money from TikTok. Use your influencer agency to help brands execute, strategize and manage campaigns with TikTok influencers.
What it means is that your agency is simply standing as a middle man between influencers and brands looking for influencers in need of services.
Your Job is to help brands determine the best influencers for the brands to work with.
See Also: How To Choose The Best Content Marketing Agency For Your Business
5. Publish Sponsored Posts
Another great way to make money on TikTok as an influencer is by publishing sponsored posts. You can make an average of $0.01 to $0.02 for each view on sponsored view on TikTok according to Business insider.
This means that you have a sponsored video that has 200,000 views, you can make $2000.

6. Sell Your Merchandise
You can also make money by selling your merchandise on TikTok. The good thing is that you don't need a thousand followers before you can sell the services or products you are merchandising.
Although having more followers is a plus but is not so much a biggie in starting off merchandising your products and services.
See Also: Digital Marketing: 20 Things You Should Know as a Beginner
How Much Can You Make from Tiktok?
The sole purpose of this post won't be satisfactory if the amount of money to be made from Tiktok is not highlighted upon.
Influencers on TikTok with over 100,000 followers can earn between $600 to $2000 for a sponsored post on their videos. This value is very dependent on the type of product, engagement rate, and the number of followers.


To be honest your engagement is one of the most important factors that would determine how much you can earn as a TikTok influencer.
Brands would often want to see this figure before they will decide to work with you. Brands know that influencers can easily buy followers hence they focus on the engagement before willing to work it any influencer.
See Also: 10 Sure Ways to Make Money on YouTube as a Beginner
Top 10 Most Profitable TikTok Niches Today
Below are the best niches for TikTok that you can venture into:
Comedy

Dancing

Cooking & Baking

Arts and Craft

Couple Goals

Fashion

Fitness

Funny Meme

Street Style

Beautiful Tips
Conclusion
In order to make money on TikTok, you need to increase the number of video views you get significantly on the platform and always create quality and entertaining content.
Try to be different from the crowd of influencers on TikTok, as this is the best way to get noticed on the platform.
Importantly, you would need patience, and consistency as starting off might be quite tiring.
And lastly, try to have fun while you get paid as a TikTok influencer doing what you love.
Recommended Tools to start out as a TikTok Influencer with a Bang!
Latest posts by Harrison Acha
(see all)