Have you been thinking of how to become a virtual assistant in Nigeria? Or are you a busy mother, an unemployed graduate or just looking for ways to generate passive income?
Then this is the best way to increase your income and make money online by working from home as a virtual assistant.
To be free from the cost of hiring employees to handle both secretarial and clerical tasks, so many business owners and professionals currently resort to hiring virtual assistants on a contract basis to create the work easier.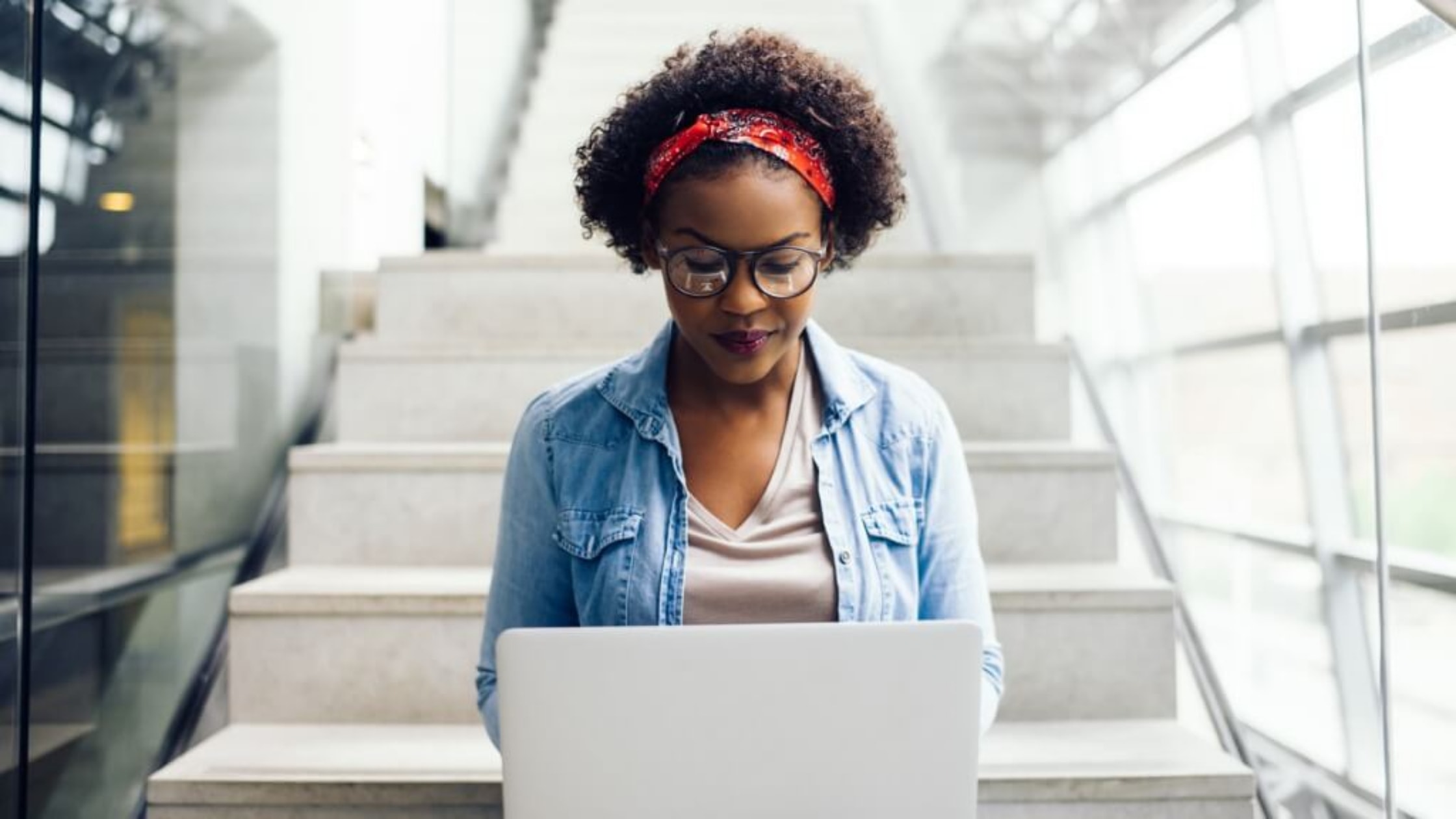 You can become a virtual assistant in Nigeria if have any relevant skills. Be it digital skills or any online skills.
As a virtual assistant, you are not limited by location and can work from the comfort of your home.
All you need is a computer and an internet connection. 
With this advancement, the demand for virtual assistants is high and definitely has created more opportunities for them. A virtual assistant simply does the work of an office assistant, the only difference here is that virtual assistants work remotely.
As a virtual assistant, you should be able to offer your services to busy individuals, companies, or organizations from your remote location and in fact, over the web.
See Also: Top 15 Essential Digital Marketing Skills to Acquire
Who Can Become a Virtual Assistant?
With over 1000 virtual assistant jobs, anyone can become a virtual assistant. Seldom, we will attain a point in our life when we want to find a balance between having a job, making money, and enjoying our life.
If you desire to work for yourself and create your own freedom, learning how to become a virtual assistant (also known as VA) might be perfect for you!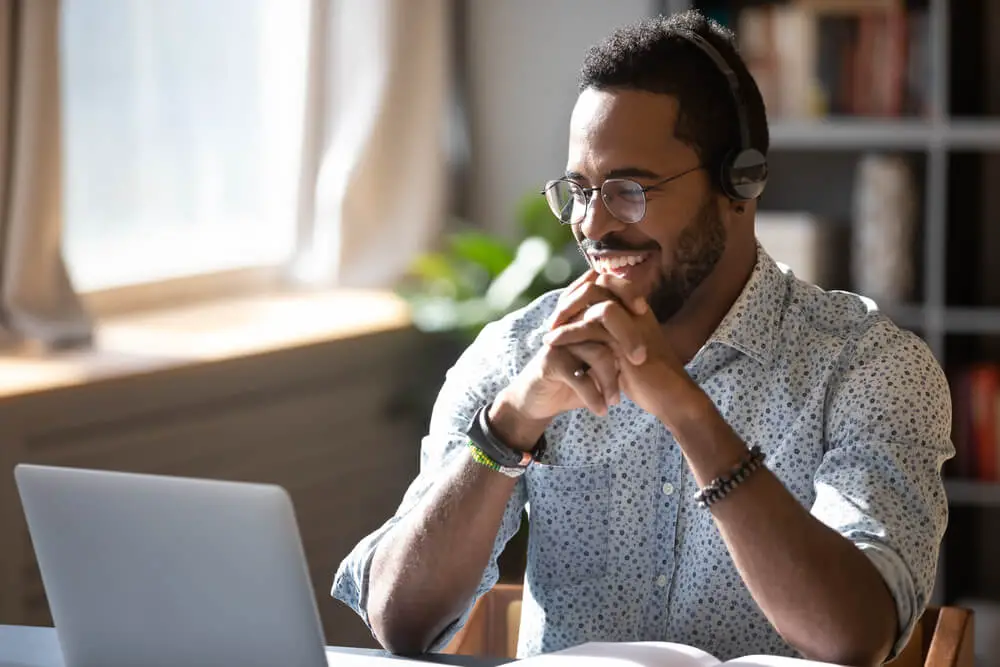 What Exactly is a Virtual Assistant?
A virtual assistant may be a person who works virtually (online) to assist people to achieve the goals they set for themselves and their businesses moreover.
Recognition to document sharing, high-speed internet, and affordable conference calling systems, virtual assistants in Nigeria are in high demand by online businesses and entrepreneurs that need aides but don't want to hire full-time staff in a specific location.
Having someone support their business remotely provides them with more flexibility, less fixed costs, and the capacity to scale up and down, depending on the business's demands.
To put it simply, as a virtual assistant, you will be required to do administrative-type and office tasks from anywhere in the world.
See Also: 5 Powerful Ways to Attract Free Traffic to Your Blog Posts
How Much Does a Virtual Assistant Make?
As a Virtual Assistant, you can earn anywhere from $15 to $100+ per hour depending on your experience and the complexity of the job assigned.
So with a good number of clients, a virtual assistant can make an average of $4,126 per month. 
Common Duties of a Virtual Assistant
A virtual assistant is certainly just anyone that can help with duties from a remote location. This implies that you will offer clients services on a day-to-day basis, either as self-employed or a contractor.
This could involve, but it's not confined to content creation, email management, bookkeeping, social media, graphic design,  and more!
Every VA offers diverse services to clients. What are you really good at? Think about it and ensure you personalize your services based on your skills.
As a Virtual Assistant beginner, the best thing you can do is to niche down and offer personalized service to a type of business.
Also, by becoming an expert in your selected niche, you stand the chance of getting paid more per job in the long run.
What Services Does a Virtual Assistant Provide?
There are over 100 services you will be able to offer as a virtual assistant. 
This means that you have got the freedom to decide and you will be able to also easily find something that you're passionate about and so good at doing.
You must not follow others. Choose what you wish and nurture it in every possible way.
Below are a number of the services a virtual assistant can render:
Bookkeeping

Copywriting

Programming

Researching

Transcription

Tutoring

Ghostwriting

Electronic filing

Desktop publishing

Graphic design

SEO

Coaching

Social media management

Speech preparations

Setting appointments

Audio/video/photo editing

Reading and responding to business emails

Project management.

Data entry

Counselling and every other thing you will do without having to be in the same physical location together with your client or employee.
Virtual assistant earns so well with the right skill. As a VA(Virtual Assistant), you can be paid per hour, weekly or monthly.
It depends on the agreement you have got together with your employer.
With a good number of clients as a virtual assistant, you should not have problems with monthly bills and even some savings.
If you're curious about becoming a virtual assistant in Nigeria and earning your money from home, or you're already an office assistant that wants to enjoy this flexibility of performing tasks from home, then keep reading. 
See Also: The 15 Best Digital Marketing Blogs to Follow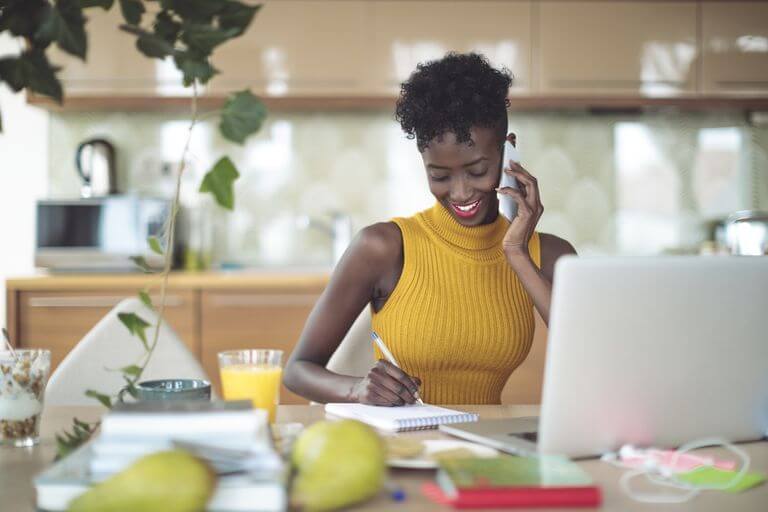 How to Become a Virtual Assistant in Nigeria
Here is how to become a virtual assistant in Nigeria and make money online working from the comfort of your home.
1. Acquire Education
We all learn every single day, if only you open up your mind thereto. There are really no standards of educational requirements or qualifications that virtual assistants must need.
All things being equal, educational requirements differ looking on your employer's needs and the, therefore, tasks that are needed to be done.
But you'll be surprised to understand that almost all employers don't need a diploma in high school or any equivalent degree. Just some require a university degree.
If you have got a high school certificate, you don't have to bother about your qualifications. What really matters to most employers out there is your accuracy at work, your skills, and most significantly your experience.
All of these will certainly improve with time, as you deploy an additional effort towards improving performance.
It is also best practice to contact someone with years of experience within the field to guide you.
Be curious to grasp the possible mistakes you're likely to encounter once you're starting out, and be intentional about avoiding those mistakes.
By asking these questions and other important questions about virtual assistance, you will be in an exceedingly good position to learn about the work of a virtual assistant.
This approach will make things easier for you.
See Also: Top 30 Best Digital Marketing Certifications Worth Your Money
2. Get The Mandatory Training
In the quest to become a virtual assistant, there is really no accredited certification needed. But you might certainly need to get yourself trained by enrolling on an educational program so as to acquire relevant skills.
Countless websites offer online training programs for Virtual Assistants. You can find them on Google but you have got to watch out for scam websites too.
Most employers are not always fascinated by the way you got your training, they might likely never ask.
They are likely more concerned together with your skills and knowledge and also the most vital thing to them is how you will be able to use all of it to raise their business.
This also does not imply that you simply shouldn't equip yourself in training in areas you are not skilled enough, as this may cause you to stand an opportunity along with your future employers.
The subsequent are some of the required skills you actually must have to achieve success as a virtual assistant:
Stellar communication skills

Very good typing skills (at least 70 words per minute)

Excellent grammar and writing skills

You have to be accustomed to word processors, spreadsheets, email and databases.
3. Define Your Services
The truth be told, you simply can't handle every single office operation. This is often more reason you would like to define the sort of services you will render as a virtual assistant.
Are you into handling simple tasks like replying to emails and reading or really complex tasks like bookkeeping?
Try to find out what you're so good at, what you can easily do with so much ease, and also what many people need.
A good tip is to take a close look at your career history and set your target on people in that particular area.
For instance, if you're so good at academic research, your target clients will definitely be professors, scientists and other scholars in the field.
Defining your services and niche will make you be seen as an expert in that specific area, and you'll definitely get more good enquiries and projects as well.
See Also: How to Make More Money on Fiverr in Nigeria Doing Less
4. Get Yourself the Necessary Tools
Just like the case with every other career, you need to check out the equipment and resources as well and make sure that they are up to date and would meet the needs of your clients.
Having the necessary equipment and resources to carry out your work as a virtual assistant is a sure way to your success as a VA. Some of these equipment and tools are:
A personal computer with a high-speed Internet connection.

Printer

Scanner

Photocopying Machine

Fax machine

A working mobile line

An office at home that is totally free of distractions.
And also, try to know your clients, where they reside and ways you can easily connect with them. Some of the good and legit sites to meet clients are Odesk.com, Elance and Fiver etc.
See Also: 20 Best Freelance Websites to Find Work in Nigeria
5. Get all Necessary Paperwork Ready
Before client hunting, you really have to finalize all legal and financial aspects of your newly found career and complete every necessary paperwork.
This ranges from obtaining all licenses required by your state and federal government. Then lastly, come up with a contract agreement document for clients.
6. Set Up Your Website and Social Media
Because you'll be working from home, the internet will definitely remain your best tool for finding clients. For people to be able to find you with ease, you honestly need to set up your website.
Owning a website does not only enable potential clients to find you, but it also gives you a more professional appearance and the chance to highlight your skills and a good opportunity to explain your services.
Having a website also helps you position yourself as an expert. Also, your website doesn't need to look expensive to be professional.
Simple is way better, just be sure that it's optimized for conversion and compelling
In the world of today, social media remains the most one of the most effective tools for reaching out to your potential customers and spreading awareness about your virtual assistant services.
Set up accounts with Twitter, Facebook, Pinterest and any other social media platforms you think are suitable for you.
Social media will not only help you find clients, but clients will easily find you too. All of these make your work as a virtual assistant very easy.
See Also: Top 30 Social Media Marketing Strategies For Small Businesses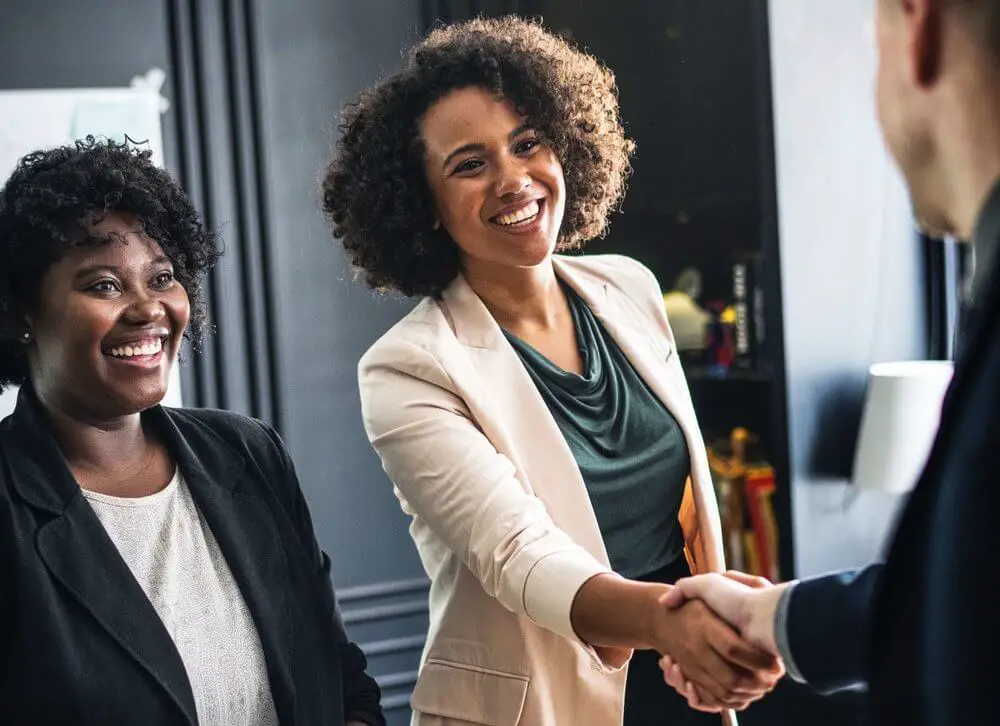 7. Networking
Are you surprised that networking came in here? Well, that's the reality of it.
You have to consider joining a professional organization, it'll help you do better. This will undoubtedly give you the golden opportunity to work with other professionals in the field.
You also get to meet people and tell them about your business, the services you render and the exact reasons why need your virtual assistant services. Initially, networking might not be so easy, but it gets easier as you progress.
Consider attending local chamber of commerce meetings and other gatherings where you can meet potential clients and gain knowledge as well.
You can participate in online courses as well. Many online conferences also give you the opportunity to have a word with fellow attendees, which makes it a good place to meet people.
Are You Ready to Become a Virtual Assistant in Nigeria?
Invest in your future now! Don't admit to people that say you can't have it all:
A comfortable life

A business that provides you money but also…

Flexible time for yourself to do what you want
You simply need to believe in yourself and start working for yourself!
See Also: 25 Legit Ways to Make Money Online in Nigeria as a Student
Conclusion
Choosing to start a Virtual Assistant business in Nigeria and then improving your skills is one of the best decisions you'll ever make in life.
With lots of virtual assistant jobs in Nigeria, you really have no excuses for now starting now.
Most times the challenge is not always the lack of resources but the lack of will. You shouldn't be among those sets of people that'll let this awesome opportunity slip off their hands.
It's high time you stopped complaining about being unemployed. Your daily complaints will never take care of your needs and pay your bills as well.
So, if I were you? I'd grab this opportunity right NOW.