One of the few ways you can generate a six-figure amount of money is through a copywriting business. Before you can start earning such an amount of money, you have to learn copywriting.
In this article, you will learn what copywriting entails and how you can acquire this highly paid marketing skill without panic.
Anyone can learn copywriting; it doesn't warrant a college degree or a level of attainment before you are liable to acquire this prestigious skill.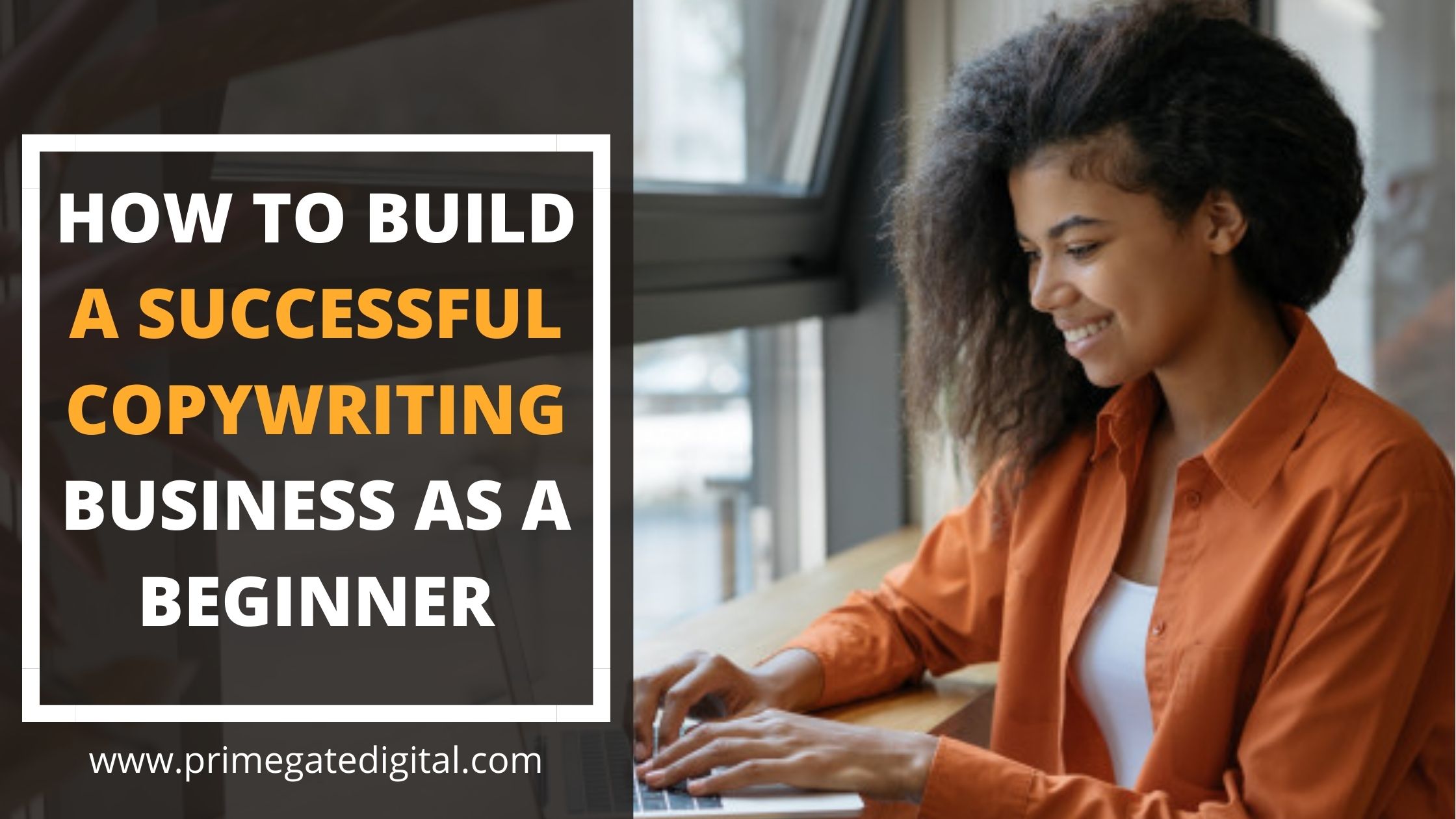 Also, every Legendary copywriter you see today started from the basics of persuasion, some started by gaining experience from marketing and advertising through which they acquired inbuilt confidence to master the core copywriting skills.
Today, they make thousands of money from the value they offer from copywriting.
Before you continue, kindly check out Our Top 25 Most Powerful Content Marketing Tips Ever!
As a layman, who is interested in learning to Copywrite and starting a copywriting business this article is for you.
What is Copywriting?
Copywriting simply means persuading prospects through written words to take the desired action.
It has to do with marketing using selective words that match the kind of story you are tailoring to persuade and satisfy your audience's needs.
You are not just persuading, you are offering them value in return they give you their money. Also, it is not just writing, anybody can pick up a pen and start writing anything; poem, article, post, song etc.
This is copywriting; therefore careful analysis and research are involved before you can know what to write. You must know what your product offers, and who are your prospects.
Their demographic information, what form of copy you are writing, and what kind of action you want them to take.
Additionally, all these considerations contribute to the success of your copy. Different forms of copy warrant different purposes and call to action.
See Also: Top 10 Digital Marketing Strategies to Elevate Your Beauty Brand
Forms of Copywriting
Headlines

Emails

Sales Letter

Landing Pages

Sales Pages

Website

Video Scripts

Lead Magnets

Affiliate Review

Brochures

Magazines Ads

Newspaper Ads

Blog Posts

Advertising
Categories of Copy
There are two categories of copy you may write depending on the kind of action you expect from your prospects.
Direct Response

Brand Focus
Direct Response
Consequently, this kind of copy is written to convince prospects to take a straight desired action. It's mostly to sell a product online, and have prospects signup for free information.
Examples of Direct Response:
It can be written to draw prospects to the main website in other to place an order, check out the latest products or signup for a free newsletter.
See Also: How To Create Facebook Ads With Almost No Training
The purpose of this kind of copy is to persuade prospects to sign up for an informative newsletter about the product and services the business offers.
Email contents are mostly written to take a prospect through the buyer's journey till they finally take the main action. Also, email newsletters and content are also sent to prospects to take saleable actions by joining a webinar, or placing an order.
Similar to other forms of direct response, it is written to generate direct sales for products.
Branding Focus
The goal of this kind of copy under this category is to promote the business, build the company's image and generate customer loyalty. Also, the copy does not involve the prospect taking straight action. 
Examples Branding Focus Copy:
Business Organizations put their products and services in magazines to create awareness about their products.
Information about services offered by a business organization can be placed in brochures to communicate the value they offer and how they can utilize their product if prospects decide to place an order today or visit the store to buy.
They are written to familiarize the audience with a particular problem, solution, or product that is created to add value to their lives. Perhaps, most blog posts are informative. They are mostly written to educate prospects about a particular subject or problem. Then offer them the solutions.
See Also: How to Start a Blog and Make Money Online
Who is a Copywriter?
A copywriter is a salesperson who sells products and services through written content. The copywriter's main priority is to generate sales for his client, which is where necessary research about the market is warranted.
As a copywriter starts a piece of copy, there are certain requirements to put into consideration. He has to research and gather information about the Product, its value, the market, the competitors, and the prospects.
This will also serve him an insight into the kind of copy he will produce.
This is not just writing, the copy has to be persuasive and compelling enough to get the audience stuck to whatever he's reading.
Also, the expectation of a copywriter is to understand the emotion that drives his audience's mind and generate content to ease the emotional state of prospects and satisfy their psychological needs.
Copywriter gurus gain professionalism from continuous knowledge exploration. They never stop reading books and brainstorming and testing strategies to beat their current functioning ideas of selling.
These are strategies adopted by nowadays copywriters; this copywriting knowledge has been outstandingly invaluable to copywriters, business owners, editors and prospects.
The Three Kinds of Copywriting Jobs
In-house Copywriting

Agency Copywriting

Freelance Copywriting
In-house Copywriting
It involves copywriting Services rendered in a specialized company. The copywriter is hired as a full-time employee of the company.
He generates marketable content when needed to contribute to the company's growth. Copywriters are in this category average earning is $46, 000 according to Glassdoor.

Source: APPSUMO
Agency Copywriting
This involves copywriting services rendered to agencies that serve business organizations with quality content. This is not a full-time job as you can work for more than one agency.
Also, it solely depends on the kind of contract you sign with them.
See Also: Top 15 LinkedIn Marketing Strategies to Grow Your Business
Freelance Copywriting
It is the most talked-about form of copywriting job. This is you working at your suitable time without having to follow any commands. You select what to do and what not to do by choice.
Most rising copywriter aims to become a freelancer, they want to boss themselves. The mistake most of them make is that they want to become a freelancer from the newbie stage with little or no experience.
Hence, to pave way for their freelancing journey, they need to gain experience from working as an in-house writer or with an agency for some time to develop their copywriting skill and feel what it takes to finalize projects to achieve companies' goals.
When they have access to diverse copywriting resources, they will be exposed to various problem-solving techniques.
Perhaps, freelance copywriting can be stressful along the line especially when you start landing clients steadily with different views of satisfaction, this is when you need to build a team around your freelancing career, where you have players handling less prioritized tasks that do not need your attention.
This will enable you to focus on the most important tasks and ensure your expertise generates the required sales and promote your client's business.
According to Glassdoor, a freelance copywriter that has between 1 – 3 years of experience earns $68, 000.

Source: APPSUMO
The value each of these categories generates will determine their rates.
Where to Source Copywriting Knowledge
YouTube

Online Course

Copywriting Books

Find a Mentor

Online Resources
=> Get Your Copywriting Blueprint Here 
YouTube
There are hundreds of knowledgeable copywriters with years of experience who are willing to share their secret ideas and strategies for generating sales with their colleagues in the field.
They leverage YouTube by sharing video content that is valuable to growing copywriters who are willing to seek knowledge from any angle.
Also, YouTube is a fascinating medium to share knowledge and teachings because an audience could perceive information in three different forms (Text and Graphics, Video, Audio) all merged into one.
Several videos were created around varying copywriting topics by copywriters.
All you need to do is to follow the YouTube channel that best serves you the content you enjoy and assimilate, moreover, no knowledge is a waste, watch as many YouTube videos as possible. "We learn every day".
An example of a copywriter who never seizes to drop new videos every Wednesday is Alex Cattoni, an award-winning freelance copywriter who has been adding value to her content for years.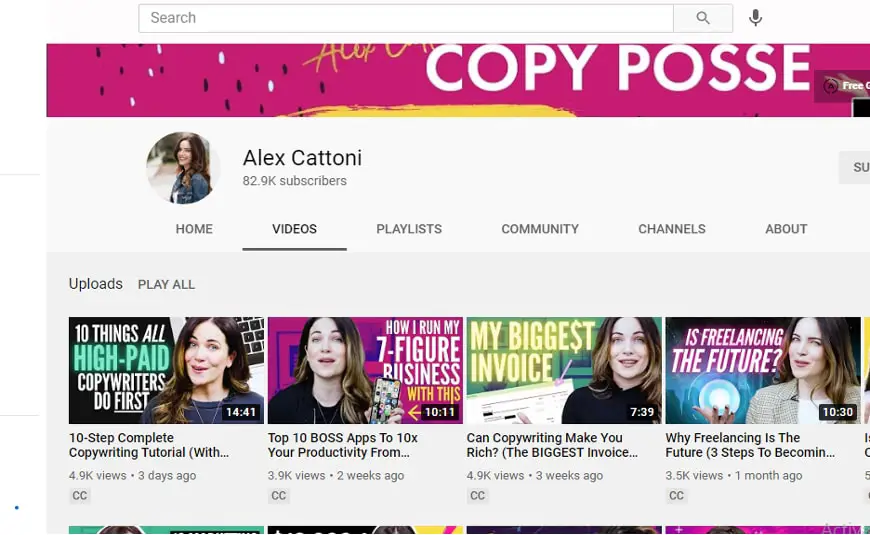 Online Course
As a beginner, you shouldn't just jump into a profession or a business without knowing fully what you are getting yourself into and what it entails.
It's a must to enroll in a copywriting course if you want to assimilate knowledge easily at an early stage of learning.
It's okay to carry out self-learning but at the beginner stage, you will need an experienced person to put you through (A tutor). Even if it's a free course, you need guidance.
Following a well-arranged course outline with step by step method of learning will give you a clear understanding of the basics and clear direction to attain your goals on time compared to self-learning whereby you attain knowledge as you perceive them.
An example of a valuable free course you can access online is Kopywriting Kourse by a copywriting guru; Neville Medhora and you can become a certified copywriter by taking his valuable course.
You can also learn on Udemy.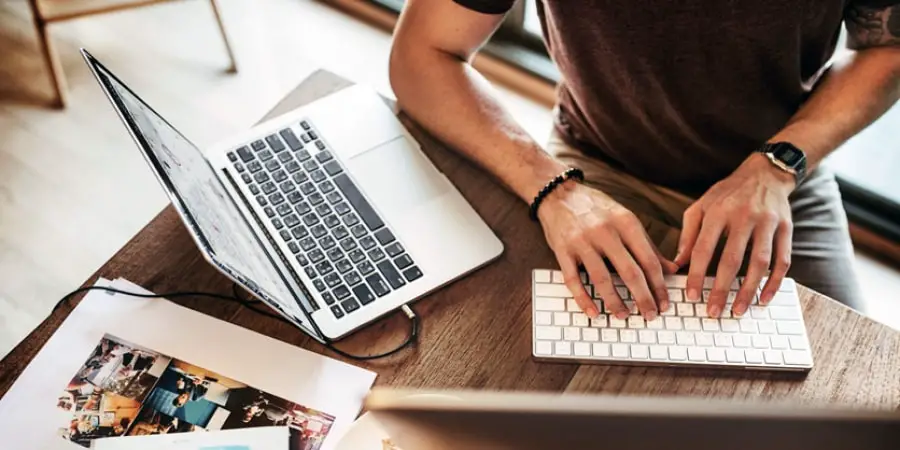 Copywriting Books
The body of copywriting knowledge is from books not just copywriting books but books generally. Explore books written in other fields and study their tone and construction. This will improve your flexibility in writing.
Copywriting books are bodies of knowledge. If you want to go far in copywriting business, read copywriting books by legendary copywriters.
This is where you will discover thousands of ways you can communicate with the right audience without being pushy.
These legends discover ways you can say one thing to ten categories of an audience in ten different ways without targeting the wrong content to the wrong audience.
Eugene Schwartz a copywriting guru in the early 60s discovered indirect marketing with various compelling strategies to communicate with the audience base on their awareness stages.
His method eased copywriting struggles as it helps growing copywriters to explore their ways over the years and earned tangible results.
On the other hand, Bob Bly showed us the power of direct marketing by narrating direct offers to prospects in compelling and sincere fashions and still managed to convince them they wouldn't regret buying the products.
Legendary Copywriters like David Ogilvy, Claude Hopkins, Evaldo Albuquerque, Dan Kennedy, and many others have written valuable books to help young and growing Copywriters to utilize the old and the new way of marketing.
An ad might convert and stop converting in the next three months. Market changes and issues arise.
If you learn from books written by old legends, you will discover old ways and new ways to handle copy without having its value fade away.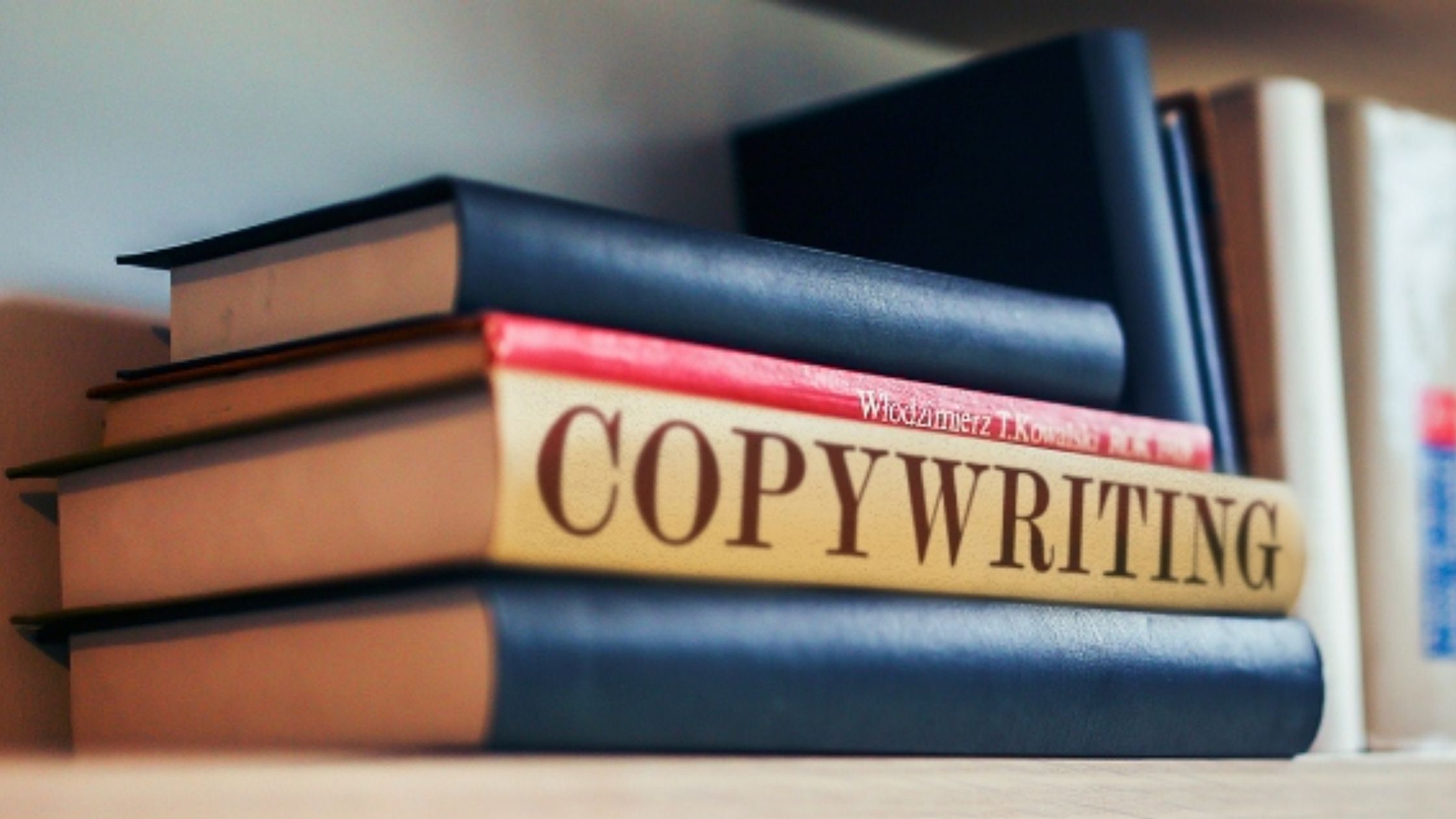 Find a Mentor
If you want to carry out standout projects early in your copywriting career or business, you need a mentor, an experienced copywriter with clear guidelines, and a charismatic method.
Perhaps, you need someone who will direct you along the right path, someone who will show you their way to success.
You might not walk through their lanes to attain your success but you need them to show you the right actions to take at the right so that you can arrive at your desired goal with no delay.
To access motivation and Inspiration from them, you have to pay them back by tendering your service and time. You serve them and they direct you to your dreamland.
At an early stage, you don't have to start searching for a mentor as some of them charge to offer mentorship services.
Importantly, all you need at first is to learn and acquire copywriting till a stage where you can craft compelling copy without consulting your swipe file (collection of past copy).
See Also: Top 30 Best Digital Marketing Certifications Worth Your Money
Online Resource
This includes podcasts, articles, and PDFs containing tips and basics of copywriting skills to launch a successful copywriting business.
They are not as information-loaded as other sources but they could be helpful by simplifying your acquisition.
When you need to access quick topical information, you can make use of these resources online.
Probably something you have learned before but slipped your mind, just type the query on Google and you can have access to a series of online articles and resources willing to answer.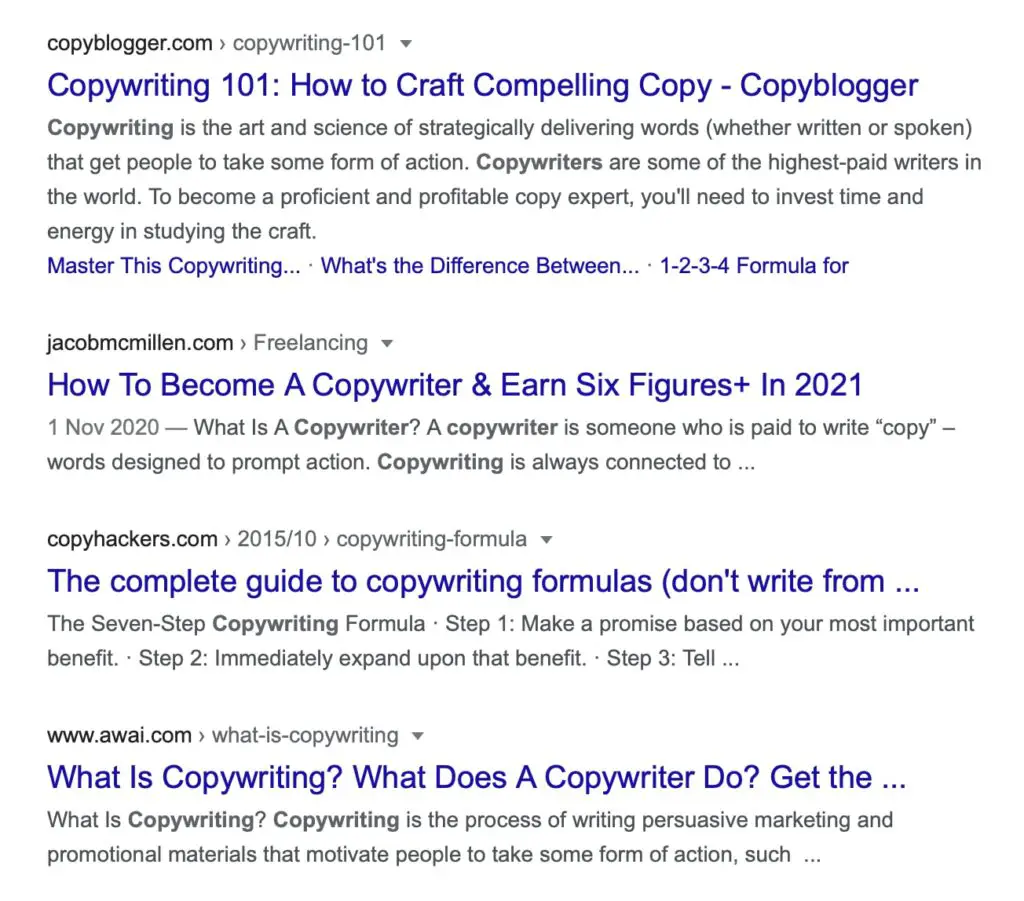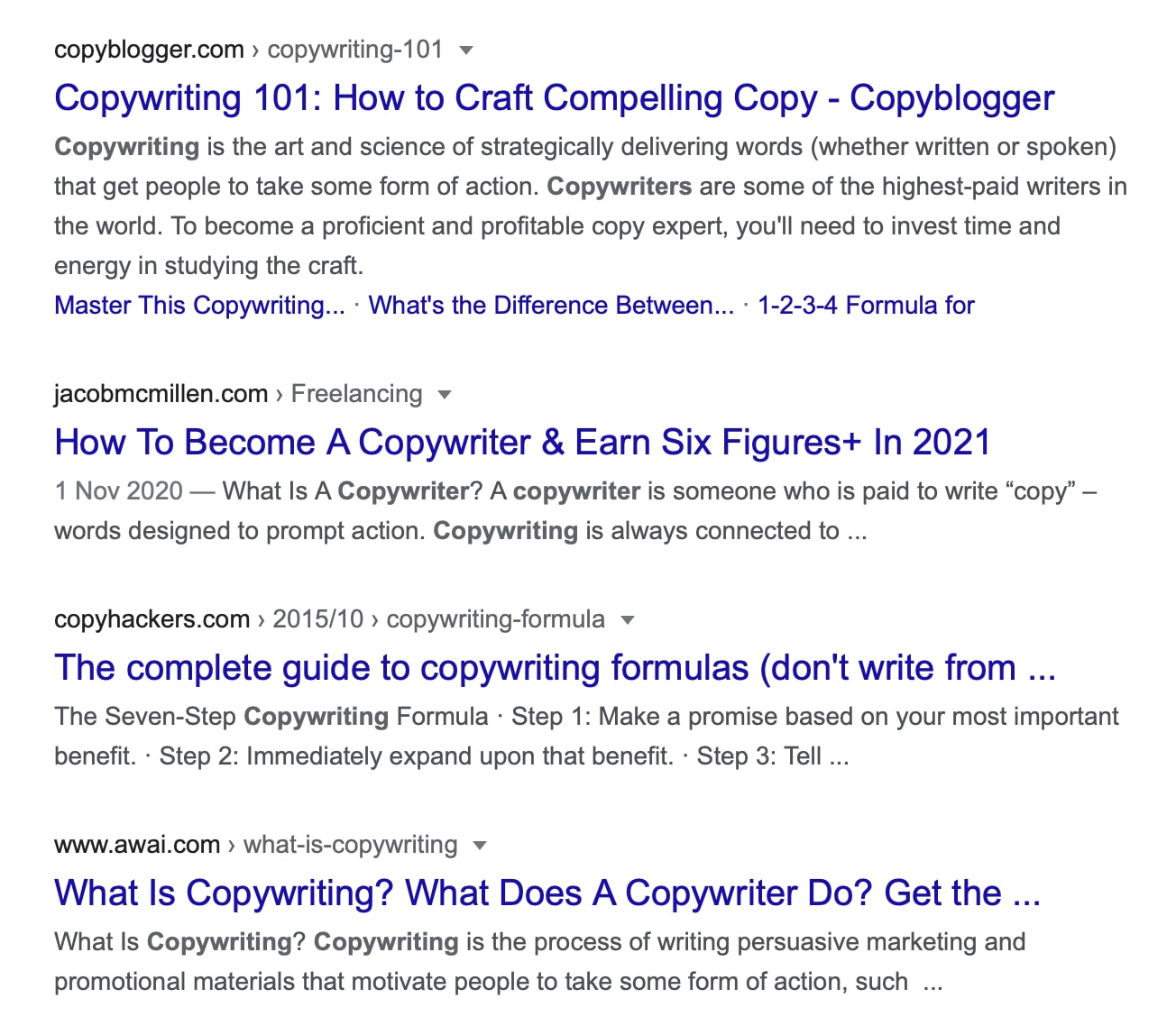 Conclusion
Lastly, now you understand how to start a copywriting business, it's time to act on your learnings. Like any kind of business, it will require time to build and grow, so although you may be excited, start small and don't be too quick to quit your day job.
But getting started is the hardest part, however, once you overcome the initial hurdle, getting into the rhythm of your new way of life is sure to be easy.
Good luck with your Copywriting business!
Recommended Books to Get You Started and Going as a Copywriter!
=> Get: Everybody Writes: Your Go-To Guide to Creating Ridiculously Good Content
=> Get: Dotcom Secrets: The Underground Playbook for Growing Your Company Online with Sales Funnels