At Primegate Digital (Digital Marketing Agency) we help brands of all sizes scale their business revenue with Digital Marketing strategy.
Over the years, we have discovered that most entrepreneurs want to acquire digital marketing skills for business purposes. 
Recently, we were asked by one of our clients, "why is there an increase in digital marketing skills trainers?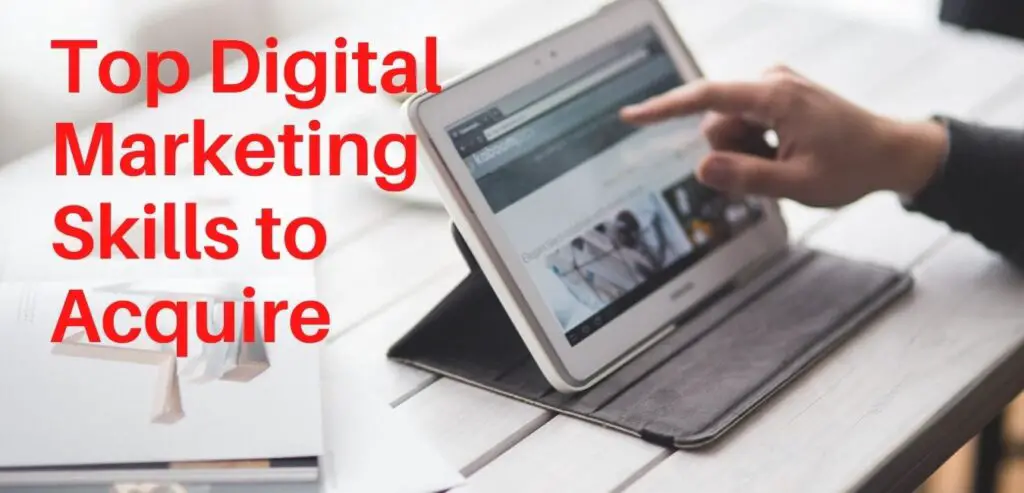 Isn't there other high-income skills that can be taught? Why has digital marketing skills become so important?".

Perhaps, if these questions were asked many years back, he should have deserved forgiveness, but, in this technology-driven century, businesses that don't embrace digital marketing cannot stand the competition.
The world has experienced a leap forward in evolution, that with just a laptop and internet, you can build a billion-dollar company.
Sadly, some business owners still depend only on the 'traditional approach' of carrying out business; rent an office space, stock it up, sit, and expect clients to flood in.
It is evident that this model of business style is gradually phasing out. Really, any business that has refused to embrace digital marketing skills in this century is certainly headed for doom.
If you don't have the needed digital marketing skills currently, there is no worry because they can be learned.
In this article, you will discover the top digital marketing skills you should start learning today.
See Also: Top 30 Best Digital Marketing Certifications Worth Your Money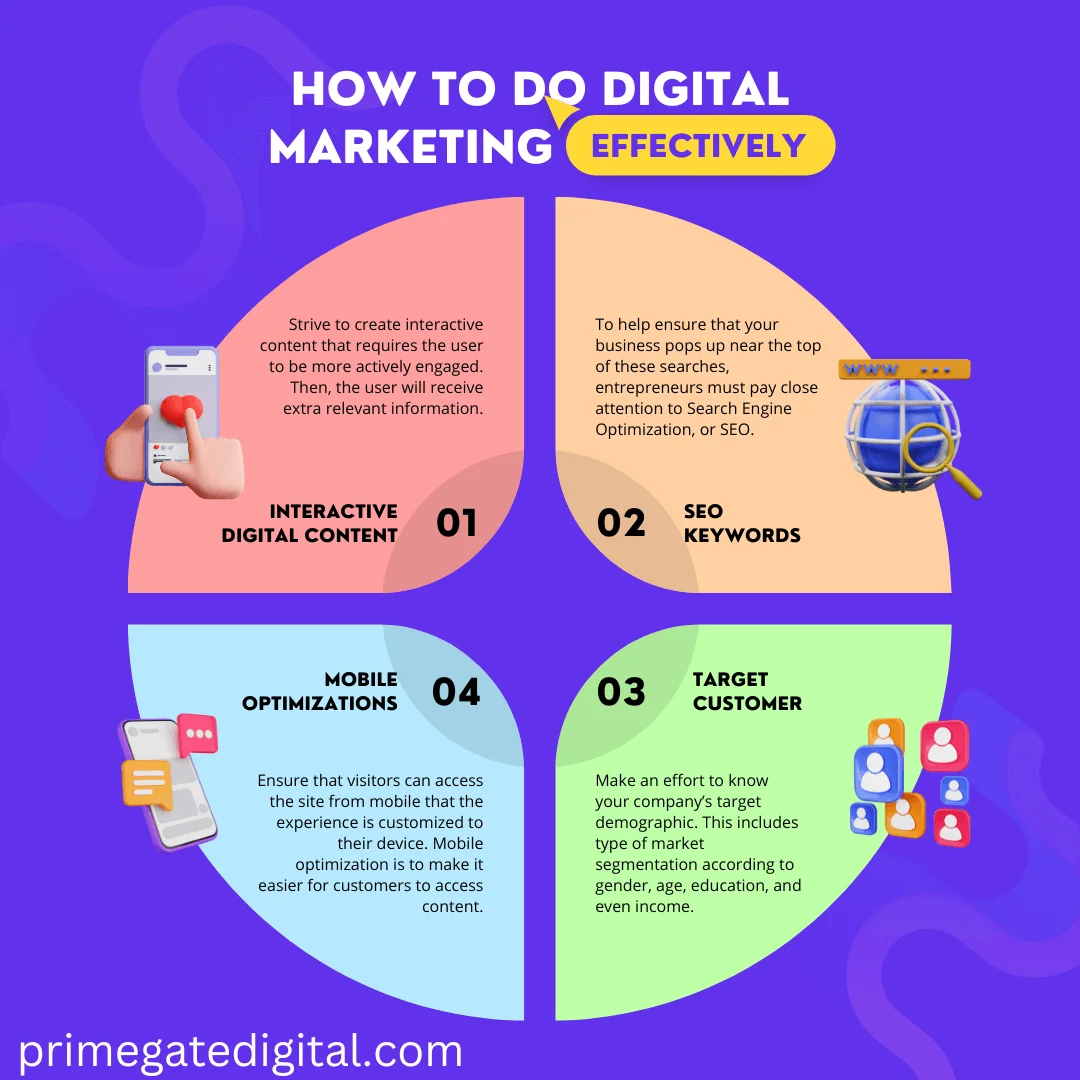 Essential Digital Marketing Skills To Acquire In Nigeria
1. Search Engine Optimisation (SEO)
One of the top digital marketing skills to acquire is Search Engine Optimization (SEO). It is one of the most sort after high-income skills in Nigeria.
By definition, SEO is the art and science of generating free organic traffic to your web page or content.
When you initiate queries on search engines (Google, Bing or Yahoo), the search engine result pages (SERP) brings out web pages and contents that are considered most relevant to the user.
Businesses now understand how important it is for their content and information to be found on search engines. Sadly enough, most of them lack the skill to rank their content on the first page of Google
You have to learn website optimization as well as content optimization, in order to increase your chances of appearing on the first page.
Meanwhile, SEO keeps evolving every second, hence, you have to keep updating your skill to remain relevant in the industry.
See Also: Best 15 Free SEO Tools to Boost Your Website Ranking Fast!
2. Search Engine Marketing (SEM)
Unlike SEO, you have to invest an advertising budget for Search Engine Marketing (SEM).
Basically, SEM is all about promoting your product or service using paid advertisements that appear on search engine results pages (SERPs) based on keywords.
Interestingly, you can acquire this high-income skill for your business, and also provide it as a service as well.

In SEM, advertisers use relevant keywords that users are likely to enter in search engines in search of certain products or services.
Your ads appear on search engines alongside other search engine results when your targeted keyword is queried
As an SEM expert, you have to be familiar with some terminology like impression, CPC, CTR, CPA etc.
3. Email Marketing
Email marketing is a great way to build a relationship with your target audience and establish authority. It is one of the most effective digital marketing strategies and high-income skills to acquire in Nigeria.
However, the success of email marketing depends on copywriting skills.
The more reason why business owners should learn how to personalize their messaging to their target audience.
Email marketing is the process of sending emails to a list of email contacts with the goal of building a relationship with prospects and customers. Today, several platforms have made it very easy to create and send emails.
One of such is platforms is Mailchimp, where there is a ready-made email template to help you stand out.
See Also: 25 Effective Email Marketing Strategies for Businesses
4. Social Media Marketing
Social media marketing is the use of social media platforms to generate sales, connect with your target audience, drive traffic and build a brand.
The majority of businesses all over the world use social media channels to grow their brand.
So, if you still lack social media skills, now is the best time to learn it.

Today, we have countless social media platforms at the disposal of business owners: Facebook, Pinterest, Twitter, Instagram, LinkedIn, Tumblr and Whatsapp.
It is important to understand your target audience and the platform that appeals to them and masters how to use it. To work smarter, you can use apps that will help you schedule posts.
Seizing every opportunity as a business owner to develop a better relationship with potential customers is vital.
Hence, the reason why community management goes hand-in-hand with social media skills.
See Also: 12 Biggest Facebook Ads Mistakes To Avoid as a Digital Marketer
5. Mobile Marketing
With the increase in mobile usage, mobile marketing is one of the best ways to generate desired results and grow any business.
It is another lucrative business to start and hot digital marketing skill that anyone can acquire today.
Nowadays, nearly everything done on the desktop can be effectively done on a mobile. Besides, consumers behaviour has drifted towards mobile.
The majority of them spend time on their smartphones. 

Mobile marketing is a multi-channel, digital marketing strategy that enables advertisers to target their audiences on their smartphones, tablets via websites, email, MMS, SMS, social media and apps.
The need for mobile marketing is on the rise. Hence, it is a good skill to acquire. 
However, Mobile marketing is quite challenging, but, when the skill is mastered, it can help you stand out from the competition.
If you are seeking high-income skills to learn in Nigeria, we strongly recommend mobile marketing.
See Also: Top Legit Ways to Make Money Online in Nigeria Today
6. Video Marketing
Video Marketing is creating relevant and valuable content in form of videos for channels like YouTube, Instagram, etc.
The online space rewards creative and valuable content. Hence, you can start YouTube channel and make money in Nigeria today. 
A picture they say is worth more than a thousand words, then imagine the worth of a valuable video.
The ultimate goal of video marketing creates motion content that drives customer engagement and inspires a brand lift in the right way to your customers.

Furthermore, companies leverage video marketing to teach the how-to's of their product and drive social proof. So, gunning after these digital marketing skills is resourceful.
See Also: How to Start a Lucrative Mini Importation Business in Nigeria
7. Web Data Analytics
Web analytics enables you to understand and analyse the behaviour of website visitors.
There are several analytic tools today, that can help you get real-time information about the visitors of your website, time spent, web pages visited and much more.
This information can help in making critical and valuable business decisions. It is best to source the services of a Data Analyst if you can't good judgement with data.
Some top analytics tool includes Google Analytics, SEMRush, Ubbersuggest, Ahrefs etc.
See Also: How Businesses Can Measure And Improve Digital Marketing ROI
8. Brand Story Telling
Brand storytelling is gaining momentum in the industry today. Stories have a special way of grabbing the target audience's attention – as it connects to the audience at an emotional level.
Basically, the brand story is the art of using a compelling story to associate a brand to its customers.
Also, storytelling is an effective way to drive customer engagement.

With storytelling, you can inspire a connection between a brand and its customers before they make a buying decision.
Perhaps you are good at storytelling, improve the skill and learn to develop compelling stories that appeal to your customers.
See Also: How To Target Wealthy Individuals With Facebook Ads
9. Content Writing
Oftentimes, we are have been asked, "what is the most powerful digital marketing skill to acquire"?
The simple answer to that is content marketing. It is one of the high-income skills to acquire in Nigeria.
As a general rule of thumb, all kinds of marketing rely on content, but sadly, not every entrepreneur understand the art of creating valuable and relevant content.
Some business owners outsource their content writing projects.
At PrimeGate Digital, it is nice to see how far we have mastered the art of content creation
Today, companies are looking for individuals and agencies that will through content project positively their brand. Good content drives profitable direct responses from prospects and customers.
The interesting thing about digital marketing jobs is the freedom to operate remotely. As a business owner, you can tell your brand story in an appealing way with content marketing.
See Also: Proven Strategies to Generate Real Estate Leads in Nigeria
10. Affiliate Marketing
Affiliate marketing is another digital marketing skill that can earn you legit money.
An affiliate marketer is someone who promotes or markets a product that he does not necessarily own and earns a commission on every sale made.

In affiliate marketing, the business owner defines the commission for every sale made before the affiliate marketer joins the program. Expertnaire is one of the best affiliate platforms in Nigeria today that every digital marketer can be a part of. 
See Also: Top Affiliate Marketing Programs in Nigeria to Earn Money Online
11. UI/UX Design Skills
Recently, UI/UX Design has turned out to be of the most digital marketing skills.
Most times, both of these tend to be confused with each other. UX is a term that means "User Experience Design" while UI is a term that means "User Interface Design"
Basically, a UX (User Experience) designer decides how the user interface functions while the UI (User Interface) designer decides the appearance of the user interface.
Once you acquire this high-income skill, you can help companies and brands create a customer-friendly design or app.
See Also: How to Make Money Online in Nigeria
12. Digital Marketing Automation
By Definition, digital marketing automation is the use of software to effectively market products and services across multiple platforms while automating repetitive tasks.
Best Digital Marketers automate their social media posting and campaigns as well as email marketing.
There are several automation tools, some of them include Hootsuite, Marketo, Buffer, HubSpot, Facebook Creative Studio etc.
This software can help you schedule your post for one week while you focus on other assignments.
See Also: To Social Media Marketing Automation Tools for Business Owners
13. Web Design
Web design is about creating websites for a brand to showcase its products and services as well as connect with its target audiences. Also, there are several aspects of digital web design, including web page layout, graphic design, content production etc.

It is easy to get started with website design skills than you can imagine.
Usually, a digital marketer should master the basic art of web design platforms like WordPress, HTML/CSS.
See Also: 21 Best Online Learning Platforms (Free & Paid)
14. Graphic Design Skill
A high percentage of content used in the digital space needs graphic design.  Therefore, it is a great advantage when a digital marketer has graphic design skills. 
Graphic design is the use of images, texts and illustrations to communicate a message to a target audience.

It is a skill that is highly relevant in the industry. As a business owner, you need to consistently update your skill with the graphics design software available.
Some of the prominent software are CorelDraw, Adobe Photoshop, Canva, Adobe Illustrator etc.
See Also: 10 Common and Costly Google Ads Mistakes To Avoid as a Digital Marketer
15. Influencer Marketing
Influencer marketing is one of the digital marketing skills that has remained relevant in the world today.
Brands can increase their revenue by partnering with online influencers to raise brand awareness and implement content marketing.
Influencer Marketing is the art of partnering with individuals and celebrities who have built large social followings online to help promote and raise awareness about a brand.

Understanding how best to connect with brand influencers in the right niche and guide them from unaware to brand advocate is an important digital marketing skill. 
See Also: 25 Smart Instagram Marketing Strategy that Actually Works
Conclusion
A well-seasoned digital marketer has a mix of Digital Marketing Skills. Digital marketing skills are ever-evolving.
Hence, if you want to be a digital marketing rockstar, then you need to ensure all your digital skills are up-to-date.
Don't allow your digital skill gap to be a limitation for your digital marketing career.
Also Read: