There are thousands of legit ways how to make money online in Nigeria as a student without spending a dime and at the comfort of your home.
Making money online recently is not a big deal to a lesser population of Nigerian students. This is because, at some point, they stopped playing around and realized that content such as this helped.
As a student, you can make money online with little or no skill. You can become a freelancer that helps businesses with copywriting, content, data entry, paid surveys, social media management and more.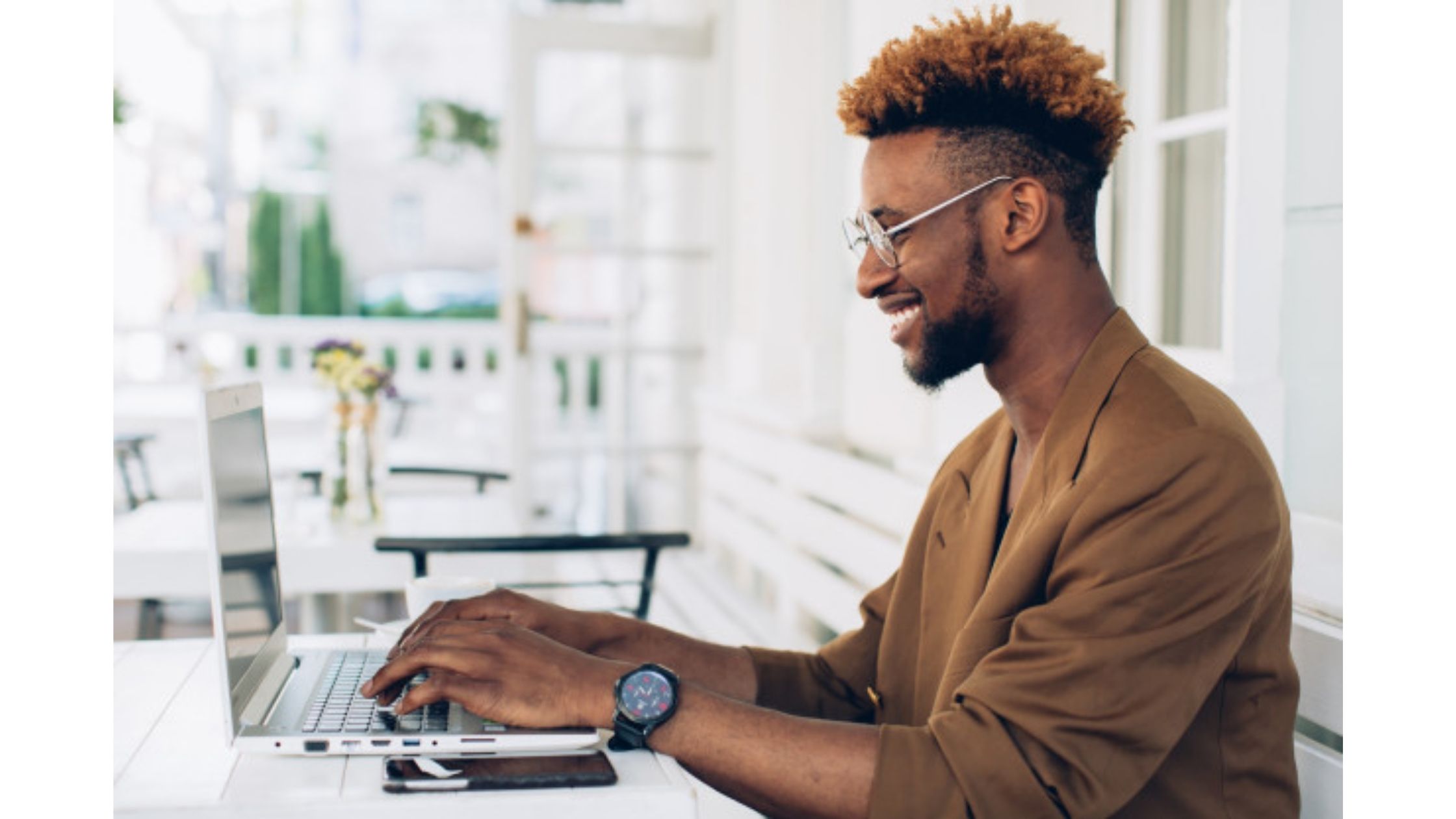 These services are highly sorted after and can earn you passive income as a student in Nigeria. The best part of it is that you can make money online by working remotely. 
However, for those who are oblivious to the fact that real money is made online, this is for you. Also, those who need to up their game and make more money online read through.
How to make money online in Nigeria as a student. Don't skip any part of this reading.
See Also: 15 Smart Ways to Make Money on Facebook in Nigeria
The Value of Money to the Nigerian Student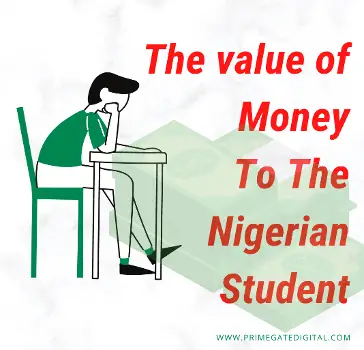 The Nigerian student lives in a world where money is of very great value. In a world, where he or she should be focused on education and learning, they have come to understand the need to be on the green side of finances.
The average Nigerian student is bound to have expenses beyond his or her resources
The average Nigerian student wakes up to a world where the family can only be a branch of support. In a world where if he or she chooses not to seek a means to draw in more cash, the likelihood of breaking down would then be very high.
Speaking for Nigerian students. It is well known that in the Nigerian system of education, students are being forced to spend on their lecturers as well.
This is an indecent approach to education but what would the average Nigerian student do? Being unable to source those fees could lead to an "F" not being deserved.
The Average Nigerian student has a body to feed and maintain. And most times, because of the amount of brain energy released in class, students are very well known to eat much larger quantities.
They need money for this as well, amongst other necessary expenditures.
The mind is very important for every student. A student with a mind that is stress filled about what to have for dinner or lunch or breakfast is very likely to lose balance.
Studying is fun with some money to bounce back on.
However, students must understand the reason for which they are in school, which is to learn. But this does not mean in any way they should not earn for themselves.
Offline Money Versus Online Money
Yes, there are proven ways how you can make money online in Nigeria as a student. However, we will first discuss some offline methods that have proven legit and useful in the course to make money in Nigeria as a student.

Become A Course Rep: Shying away from this responsibility does not bring money to your pocket. True or false? Course reps make a lot of money, in a lot of ways. One legit way they make money is by selling the agreed handouts given by the lecturers at their own price. Not to add too much, but to add some profit for their stress. N100 PER SALE to a hundred students would bring about N10,000. This is for one course, and we are estimating about a hundred students here. Course reps stand to make a lot of money. It is one of the ways you can make money as a Nigerian student, not neglecting your studies.
Selling Notes: It pays to be attentive in class. It is rewarding, and this is because if you pay attention you become part of a lesser group that fully regards the price of education in Nigeria today. A lot of students are distracted, and to this end, they skip classes, etc. If you are well known for having complete notes, you can be sure to sell copies and make a profit for yourself as a student in Nigeria.
There are other little side hustles that can attract money to you as a Nigerian student. Some of these include; hair styling, phone/laptop repairs, Sewing, Musical instrument playing, painting, fashion designing, etc. However, these would involve you giving your time to first learn the skill.
25 Legit Ways

How

to Make Money Online in Nigeria as a Student
Quickly we will approach the 25 Best Ways How to Make Money Online in Nigeria as a Student without spending a dime.
1. Affiliate Marketing
Affiliate marketing is a system that rewards very well in Nigeria. It is an entrepreneurial journey that any student can take today.
It involves receiving commissions from major organizations and or companies for generating leads or driving traffic to their products or what they represent.
There is a lot of revenue when it comes to affiliate marketing, this is because you stand to make as much as you want to. The best part of it is, you can work remotely.
This is a great way to make money online in Nigeria as a student. It is strictly performance-based. This means you get paid for as much as you work.
If you start today and follow through consistently you can be sure of a $100 monthly or even more.
Consider Affiliate marketing today.
See Also: 10 Hot High Paying Affiliate Marketing Programs In Nigeria
2. Freelancing on Fiverr
Fiverr is a platform that allows permits you to freelance the most advanced of skills, and the most basic of skills as well. On Fiverr, you do not need to specify what you are studying in school as a student. Being able to read and write is enough. All you will have to do is sign up, optimize your profile to match your intents, and start selling gigs.
Don't know what a gig is? Read our previous article on Fiverr now. It pays a lot of Nigerians today.
3. Book Publishing Online
Do you write? Publish today. Sign up on the platform "OKADA BOOKS". They pay. For every sale of your book, you get an instant email notification informing you that your book has been sold.
They are so organized that they still send emails on the first of every month giving you a comprehensive sales report.
Sign up with okadaBooks, know more about their service and make money online in Nigeria as a student.

4. Freelancing Content Creation
Content Creation is a function of creativity. A lot of Nigerian students are really creative. Hence, it is one of the fastest ways to make money online as a student in Nigeria.
Creating quality content is a skill that is taught.
Do well to learn it today and freelance that skill, sell it. I would not advise selling it on platforms like Fiverr anyway. This is because there is a ton of competition and you are just a newbie.
Instead, seek out part-time/remote jobs online that would involve content creation and quickly sign up. Prove yourself if the need is and earn as agreed.
Content creators help businesses to get the attention of end-users online. For example, "a business makes a lot of sales within an environment because it is known within that environment.
However, online they do not get attention at all. Mobile users just scroll past their adverts and promotions. They would be in need of a content creator such as yourself to engage this audience in a language the audience would hear and understand."
See Also: 20 Best Freelance Websites to Find Work in Nigeria
5. CPA Marketing
This is another style of affiliate marketing. However, this involves the company or organization strictly giving you the commission when a specific action is made. It could be when a purchase is made, when a quote is requested, a form is filled, etc.
6. Utilizing Udemy, Coursera
Udemy is a great source of passive income. Making a video and tagging it with a price. How much you stand to make is highly dependent on the demand for that particular course. Posting on Udemy can earn you money for a very long time.
Coursera is worth it to Nigerian students. It is a great avenue to make money. However, unlike Udemy, here you can offer the course for free and then ask learners to pay for the certificate. Their compliance is definite.
Having the certificate can make them stand out. Always put out good content, that is one of the recommended ways on how you can make money online in Nigeria as a student via these platforms.
See Also: Top 30 Best Digital Marketing Certifications to Acquire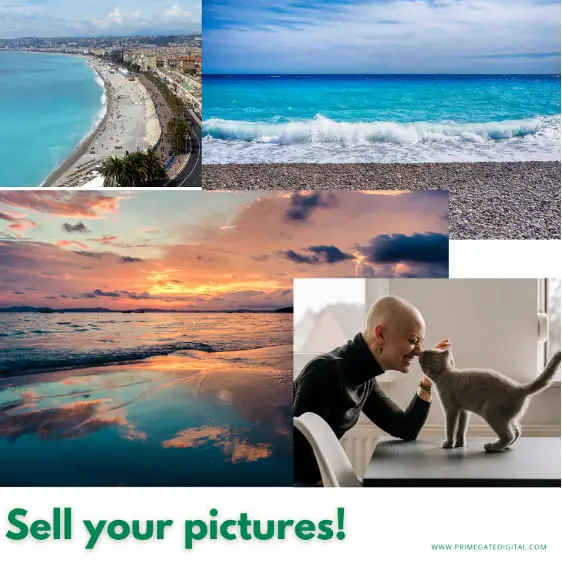 7. Selling Pictures
The following sites offer you the opportunity to make money selling your photos online as a student in Nigeria;
iStockphoto

Shutterstock

500px Prime

SmugMug Pro
If you are interested in photography, then this is for you. Check these sites out, they can pay you for good work. Always remember "great content".
8. Freelancing Web design
Every business in Nigeria craves the need to have an online presence. Freelancing web design can get you hundreds of thousands if you know the right market and how to go about it.
You do not necessarily need to freelance on freelance platforms like Upwork, Fiverr, etc. Create a brand and source clients. Promote your web design skill today and earn money online as a student in Nigeria.
If you have an interest in learning web design for free, you can consider signing up with w3schools.com. However, they certify for at least $100.
See Also: Top 15 Essential Digital Marketing Skills to Acquire as a Digital Marketer
9. Start Blogging
Blogging is a great way to increase your chances of making money online as a student in Nigeria.
If you can be able to create a blog that trends, you can be sure to get involved in affiliate marketing, promotion, etc. And be paid in full for it.
However, blogging requires a lot of patience and discipline. You must learn the basics to get to the pro level soonest.
See Also: How to Start a Blog and Make Money Online in Nigeria

10. Start a YouTube Channel
If you can successfully create and develop a YouTube channel, you can partner and earn money from advertising. You can start selling products by working with brands as a major influencer.
You can make a lot of money on YouTube as a Nigerian student. This is a sure way to make money online as a Nigerian student.
See Also: 10 Sure Ways to Make Money on YouTube in Nigeria
11. Filling Online Surveys
A lot of market research companies recruit daily members from around the world to fill out surveys and get paid instantly. However, you have to be careful as many survey sites do not pay at the end. Some recommended survey platforms are;
Branded surveys

Toluna

Swagbucks

Lifepoints, etc.
12. Ecommerce Marketing
This is simply selling goods and services online. Get your products on many selling platforms like Jumia sales, Konga, Jiji, etc. You can reach out to a larger audience, and get more leads.
This is a great way to make money online in Nigeria as a student.
See Also: How to Start a Profitable Ecommerce Business in Nigeria
13. Email Marketing
Sending emails to gather leads and interests of potential clients and customers. This is a great method of affiliate marketing.
However, you must know how to gather emails.
Consider getting the software "sky email extractor" today, and utilize it.
14. Social media Paid Advertising
Do you have a very large social media presence? Don't miss out on making a profit out of it.
Put yourself out there as an agency that is into advertising, provide proof of your audience reach, and make money online as a student in Nigeria.
See Also: How to Build a Successful Copywriting Business as a Beginner
15. Utilizing Money Winning Platforms
Certain platforms provide the opportunity to win cash prizes, gifts, etc. Utilize them. However, be careful to note the legit ones from those that are not.
16. Forex Trading
You can get rich from trading forex. However, it is recommended that you do not engage in it if you have not been taught how to. This is so that you do not end up losing all your money instead of becoming richer.

17. Engaging in Online Competitions Regularly
A lot of online competitions go on. Daily. All you have to do is search, make good use of the internet and engage in these competitions. It would be wise to engage in competitions that are within your area of expertise.
18. Freelance App Development
The making of applications is becoming a big deal in Africa generally, as the number of android and IOS users continue to increase. Learn the skills necessary and you can get contracts weekly to develop applications.
It requires a lot of discipline to learn the skills necessary. However, there are other ways to build applications today that require no coding experience. Start researching for platforms like Appypie, etc.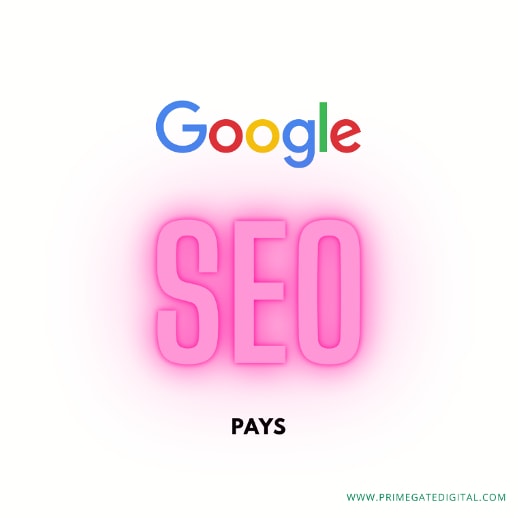 19. Providing SEO Support
Ranking on Google is the business of every blogger today. SEO means Search Engine Optimization. If you know SEO, you can be sure your services will be well paid for.
This is a legit way how to make money online in Nigeria as a student. However, if you do not know SEO, you can start learning today for free on platforms like Udemy, etc.
See Also: Best 15 Free SEO Tools to Boost Your Website Ranking
20. Gambling Responsibly
Well, it pays to gamble with platforms like Bet9ja, Nairabet, etc. These are legit platforms, however; it is advisable to gamble responsibly.

21. Content Promotion and Reviewing
This is a means through which you direct revenue to a business or company via advertisements and reviews. An example of a platform that pays for such a service is the "review stream".
They pay about $2 if your review is accepted. However, there are other platforms that pay as well. Research.
22. Reselling Brands
Buying wholesale branded goods and repackaging to sell is another great way to make money. However, this is done online, because you would have to research the product demand, the cost of supply and the market.
Importation falls under this category.
Importing from countries such as China, and repacking to sell at a rate that equals your profit to 100% or more is a sure way to make money online as a student. You already have your market.
See Also: 15 Effective LinkedIn Marketing Strategies to Grow Your Business
23. Invest in Cryptocurrency
The value of cryptocurrency rises and falls; it is crucial that you buy at the right time and sell at the right time. This is a great way to maximize profit.
An example of a cryptocurrency would be bitcoin, etc.
24. Tutor Kids Online
Learn4good is a good platform to tutor kids o and earn money. Other good example is remote.co, chegg tutors, etc. There are several of them out there. Do your research as a student and find more platforms to engage to make money online in Nigeria as a student.

25. Test Websites and Give Feedback
If you are a tech person, or a good design judge, you can make money by testing websites online and giving feedback.
Popular platforms for these include:
UserTesting

Testbirds

Userfeel

Ubertesters

TryMyUI
Conclusion
There are a lot of ways how to make money online in Nigeria as a student. The usual problem is the distractions that bring about the laziness to utilize these platforms.
Although most of them require a lot of patience and discipline, utilizing them is of great benefit to the average Nigerian student.
Also Read: