Is your TikTok account suspended, and you'd like to reactivate it? Maybe you're dealing with a shadowban and wish to get rid of it.
In either case, you will have to contact TikTok to get your issue fixed. But first, remember to check out the TikTok help centre.
You can find solutions to frequently asked questions in our help centre. You may also input your question into the search field to find a relevant article.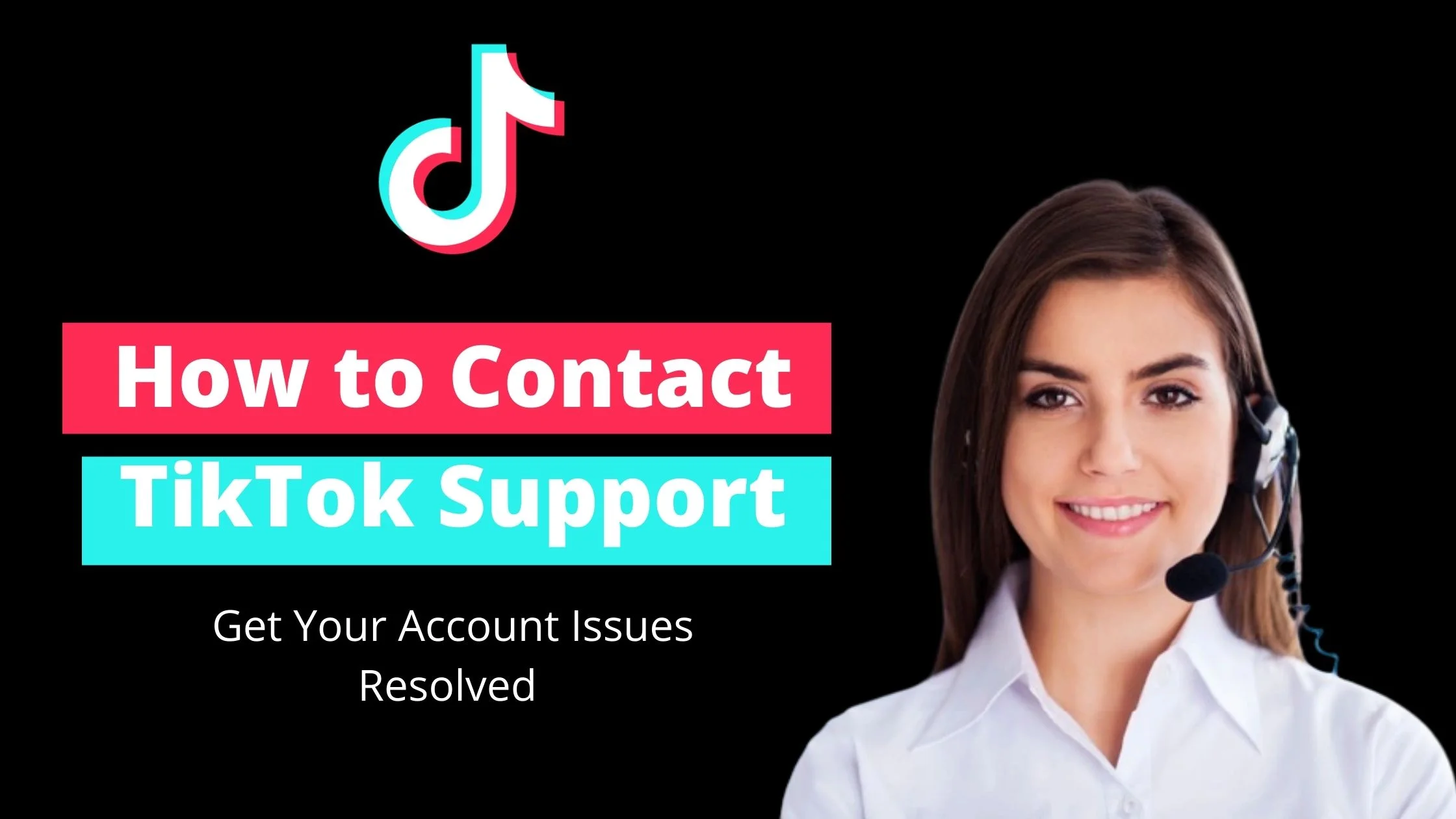 If the information in the help centre isn't helpful, you may reach out to TikTok using the methods in this article.
You'll learn how to get in touch with TikTok in this article.
Also, check out:
How to Contact TikTok Support Quickly
So, how can you get in touch with TikTok? There are many ways to contact the TikTok Support team:
Below are the ways to get contact TikTok support directly.
1. How to Contact TikTok Support via Email
You can contact email TikTok support, however, there's no assurance that you'll get a response.
Most of TikTok's contact email addresses are not currently listed on the company's website. However, you can find some on their Facebook and Twitter pages and on the Creator Marketplace platform. 
If you send an email to these addresses for a cause other than what it was designed for, you will almost certainly not receive a reply.
TikTok Email Addresses
See Also: How to Recover a Hacked TikTok Account
Send an Email to ByteDance
TikTok's holding company, ByteDance, can be contacted via email.
While ByteDance will not provide assistance or manage issues relating to the TikTok platform, you can reach out to them via email for media queries, recruitment and openings, ad placement, and software package design.
2. How to Contact TikTok Support via Twitter
On Twitter, you can contact TikTok's official customer support. If you need technical assistance or customer support, drop a private message to @TikTokSupport and explain your problem.
The support crew is available from 8 a.m. to 5 p.m. PST seven days a week, and they do respond to messages.
See Also: How To Get TikTok Account Unbanned
3. How to Contact TikTok Support via TikTok App
If you're experiencing difficulties with any of TikTok's functionalities, you may report it via the app. The TikTok support system will attempt to walk you through the troubleshooting process.
If their instructions don't work, you can provide your unique description of the problem and submit it to TikTok. Here's how to do it:
Using the bottom-right corner of the screen, tap the Profile button.

On the top-right, select the three horizontal lines.

Below "SUPPORT," select Report a problem.

Choose a topic.

Choose any of the listed categories or Other.

Use the troubleshooting steps to see if you can find a solution. If they are unable to assist you, tap No when prompted if your problem has been fixed.

In this case, select Fill out the form if you are still experiencing issues. If you'd like a response, ensure you provide your email address.
4. How to Report Offensive Videos, and Accounts on TikTok
Be sure to report any content you come across that you believe to be abusive or otherwise in violation of TikTok's rules.
You can provide your own comments and add your email address when reporting an account, comment, clip, content, or song in the app.
TikTok may not respond right away, but they will certainly look into your complaint. Here's how to report
See Also: How To Remove Unwanted Videos From TikTok
How to Report TikTok Account
To report any account,
Go to their profile

H

it the three-dot symbol

Click Report.
How to Report Video on TikTok
Select Report by tapping

And holding the video.
How to Report Live Video on TikTok
Tap the Share button,

Then select Report.
How to Report Comment on TikTok
Select Report by tapping

And holding the comment.
How to Report Multiple Comments on TikTok at the Same Time
Hold down a comment

Choose Manage multiple comments

Select up to 100 comments,

Tap on "More", and

Then Click on Report comments.
How to Report Direct Message on TikTok
To report a message
Open the message

Tap the three-dot icon in the top-right corner

Click on Report.
How to Report a Search Suggestion on TikTok
If you want to report a search suggestion, hold down and tap Report.
How to Report a Sound on TikTok
You can report a sound by tapping the sound.

Then select the Share option,

And after that, tap on Report sound.
How to Report a Hashtag on TikTok
Select hashtag

Click on Share

Then Report.
See Also: How To View Your TikTok Followers List
5. How to Contact TikTok Support via Web Form 
TikTok should be contacted if a TikTok user publishes content that infringes on your intellectual property rights.
For matters related to this issue, there are two forms available. One is for copyright infringement, while the other is for trademark infringement; both are different.
You must provide your trademark registration details and a copy of your certificate when reporting trademark infringement.
Respond to a report of copyright infringement.
You have the right to contest a false report of unauthorised content made against you. Simply go to https://www.tiktok.com/legal/report/counternotification, complete the form, and attach any supporting documentation. If TikTok requires additional information or corrections, they will get in touch with you.
6. How to Contact TikTok Support via TikTok Feedback Form
Another approved way of contacting TikTok is through its feedback form.
If your account has been suspended or banned, you can use the TikTok feedback form to report bugs, make feature requests, get help with Effect House, TikTok Shopping and Business, Creator Fund, TikTok on TV, and much more.
The TikTok feedback form is available at https://www.tiktok.com/legal/report/feedback.
7. Connect with TikTok Employees on LinkedIn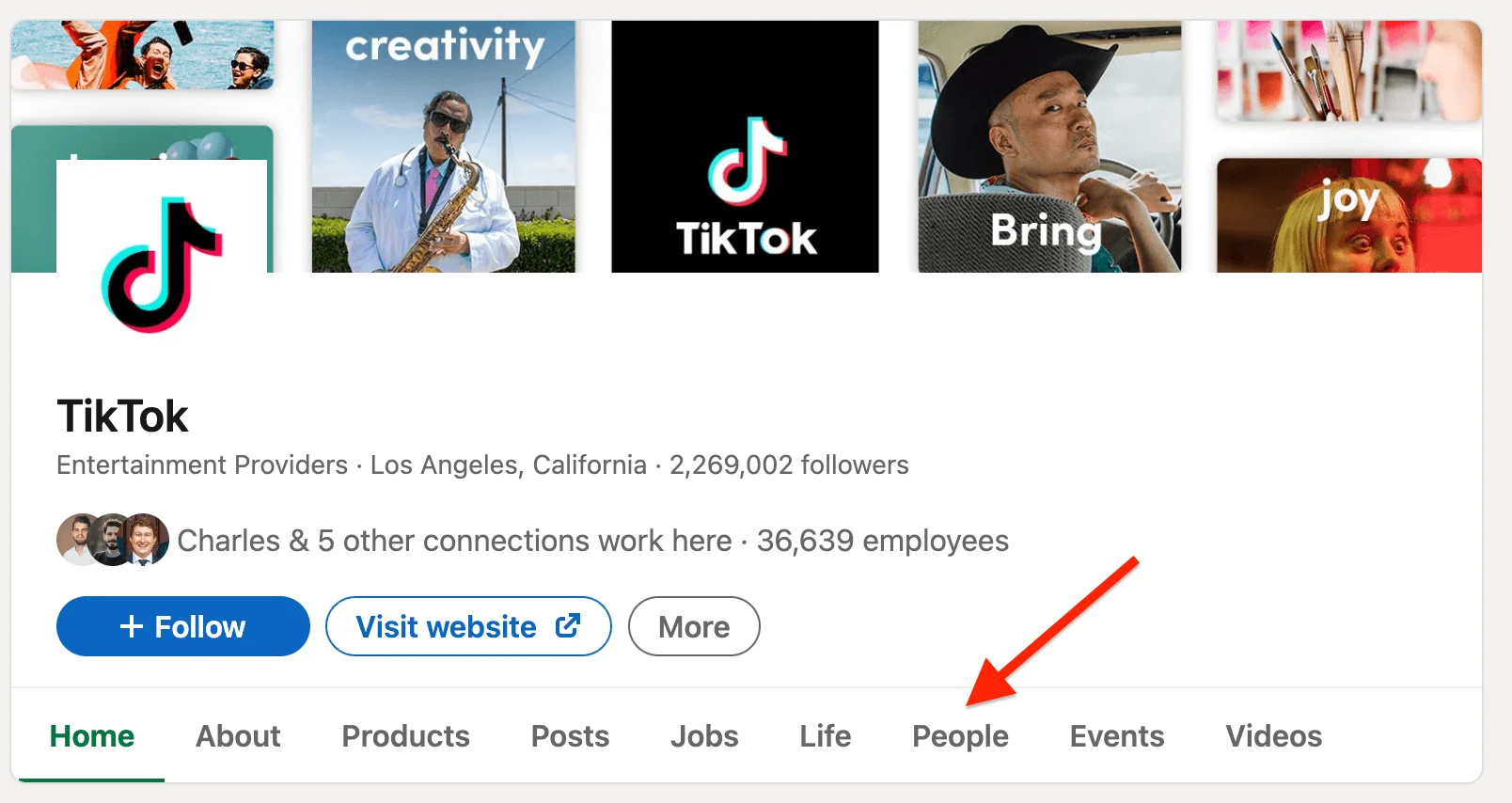 If you have an active LinkedIn account, you may connect with a TikTok employee to discuss your issues.
There is no guarantee that the TikTok employee will respond to your direct message on LinkedIn, but there is no harm in trying.
To connect with TikTok Employees on LinkedIn, follow the steps below:
Log in to your LinkedIn account.

On the search bar, enter TikTok and click enter.
Next, click on TikTok's company profile.
Finally, click on People to connect with an employee.
Alternatively, visit https://www.linkedin.com/company/meta/people/ to see a list of Meta employees on LinkedIn.
How to Contact TikTok Support FAQs
Is there a phone number for TikTok?
Unfortunately, you can't contact TikTok via phone to report an issue because they don't have a telephone number.
Instead, you must use the app to report an issue by going to the "Settings and privacy" tab and selecting "Report a problem."
TikTok also lists a number of email addresses that you can use to reach them.
The primary email addresses for TikTok are [email protected] and [email protected]. However, you can also reach them via the app's feedback form or by flagging a problem.
What Are the Pros and Cons of TikTok?
Pros: It's a fun way to connect with new people and pass the time; it's nice to use to fill the time, it's a platform for building excellent relationships with others, and I enjoy using it.
You can have a great deal of fun watching comical videos.
Cons: Unsatisfactory customer support, When submitting an appeal, there's no response by email or TikTok.
Give little or no warning before suspending; Accounts get banned for no reason despite my repeated attempts to contact the platform. People's accounts are blocked for no apparent reason.
How Can I Contact TikTok Customer Support Quickly?
You can contact most social media sites directly via their support page. Visit TikTokApp.com/contact to learn how to get in touch with TikTok.
Is it Possible to Have two TikTok Accounts at the Same Time?
Yes, you certainly can. Navigate to your profile, click on your username at the top, and then touch "Add account." You can also create a new account through TikTok's settings.
Is it Possible to Earn Money on the TikTok Platform?
No, unless you're a TikTok Creator member. This mandates that users be at least 18 years old and have a particular number of followers.
Members of TikTok Creators have the opportunity to be sponsored by big businesses. Additionally, anyone may create a TikTok business account to market on their network.
Is it Possible to Erase that False Account and all of the Videos it Contains?
Ensure you fill out a report against the account. However, you will be able to get the account (or the videos on it) deleted, but first, they must confirm that the videos are yours.
I Have a TikTok Account, but I Can't Even Post Comments. What's the reason for it?
Certain functionalities have been restricted for minors below the age of 16 in order to safeguard their privacy. Those aged 13 and up can still post videos to the app.
If you're still unable to post a comment, check if you typed your birthday erroneously. Don't hesitate to get in touch with TikTok to resolve this issue.
I Have a Five-Year-Old Account that I No Longer Use. How do I Delete it if I Can't Access it?
Many accounts were deactivated in February 2019 due to changes in data protection laws. Sadly, there is no way to remove your account if you are unable to access it.
What is the Process to Receive a Verification Badge for my TikTok Account?
Only popular members of TikTok and other online communities receive verification badges. Because Charli D'Amelio is well-known outside of TikTok and has even received media attention, she has account verification to discourage others from impersonating her.
Since the verification requirements have changed multiple times, users with verified accounts may receive relatively few likes.
You can get in touch with TikTok's branding/partner team at "info @ tiktok.com" if your business is popular and seeking a verification badge.
Conclusion
With this guide, you will be able to contact the TikTok support team and resolve your account issues. Make sure to bookmark this page to revisit as issues arise with your TikTok account usage.