It has become a norm to see celebrities have the blue tick verification next to their brand names on Instagram and Facebook.
But are you aware that you can be verified on Pinterest too?
The purpose of getting verified on Pinterest is not different from being verified on Facebook and Instagram.
It boosts your credibility and trust in the minds of your target audiences.
It is one of the best ways to show that your account is genuine and fans can easily differentiate it from the fake ones. On Pinterest, having your account verified drives brand trust.
The first step to getting verified on Pinterest is to claim your website, this enables the platform to showcase your full website URL on your Pinterest profile.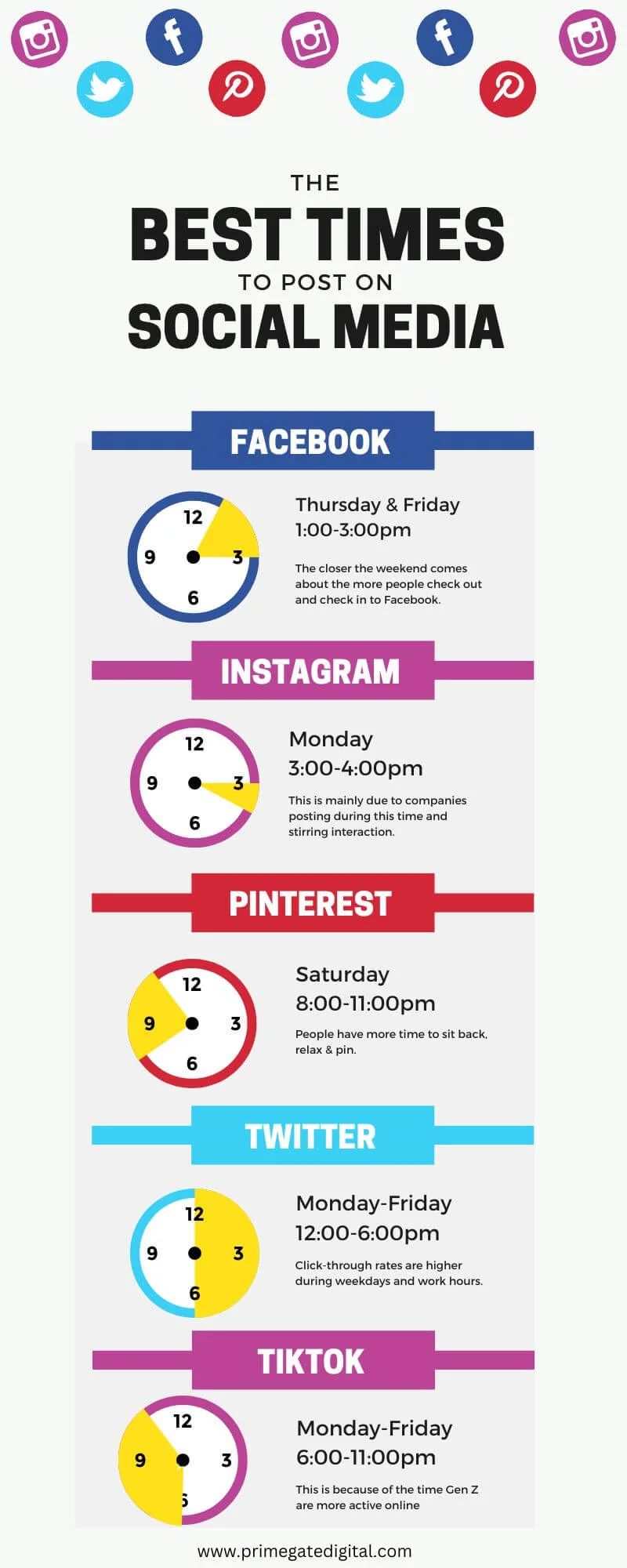 Besides that, it is also best practice to upload your business logo to your Pinterest profile. Once you have successfully proved you're a brand, Pinterest will reward you with an amazing red checkmark.
With this verification, you can now display your genuineness with pride.
If this is your desire, this article will guide you on how to get verified on Pinterest really fast.
You might also want to check out:
Pinterest 
accounts 
with 
well-known 
names, 
such 
as 
celebrities, 
brands, 
or 
the 
media, 
can 
be 
verified. 
You 
must 
have 
a 
business 
account 
to 
be 
eligible for a Pinterest verification badge.
The ultimate goal of the Pinterest Badge is to help users easily discover the accounts they are searching for according to Pinterest's Help Center.
For example, you should be able to easily differentiate Albert Einstein's Pinterest account from the Pinterest account for an Albert Einstein fan's site.
How Long Does Pinterest Verification Process Take?
Depending on your tech-savvy skill, claiming your website on Pinterest can take from a few minutes to a few hours. However, the Pinterest review process usually takes 24 hours.
Afterwhich, you will receive an email notification confirming the status of your verification process. So ensure that you consistently check your inbox and spam folder so as not to miss out on correspondence.
Alternatively, you can navigate to the claim website section of your Pinterest account to confirm if there's an approved checkmark beside it.
Getting Pinterest verification may happen at the same time as approval of your website verification or may take a few days.
The verification timeline depends on how soon Pinterest is able to determine your authenticity spot.
Therefore, it is important to be honest as possible with the information supplied to ensure that the process is expedited. Connecting your Pinterest to your other social media account as well as uploading a business logo can help the process.
You will get an email notification on whether your website claim was approved or denied.
But if your website has been claimed and you're yet to receive the Pinterest verification badge, kindly contact Pinterest support to find out the possible solution.
See Also: How To Get TikTok Account Unbanned 
How to Verify Your Pinterest Account
Follow the steps below to verify your Pinterest account:
1. Upgrade to a Business Account
Launch your Pinterest account
Navigate to your profile and click on the settings
Go to Account settings
Then click on "Convert  account"

2. Proceed to follow the prompts to set up your business account.
3. Upon completion of business set-up, click the three-dot menu again and select "Settings."
4. At the top left menu, select "Claim" and enter your website URL.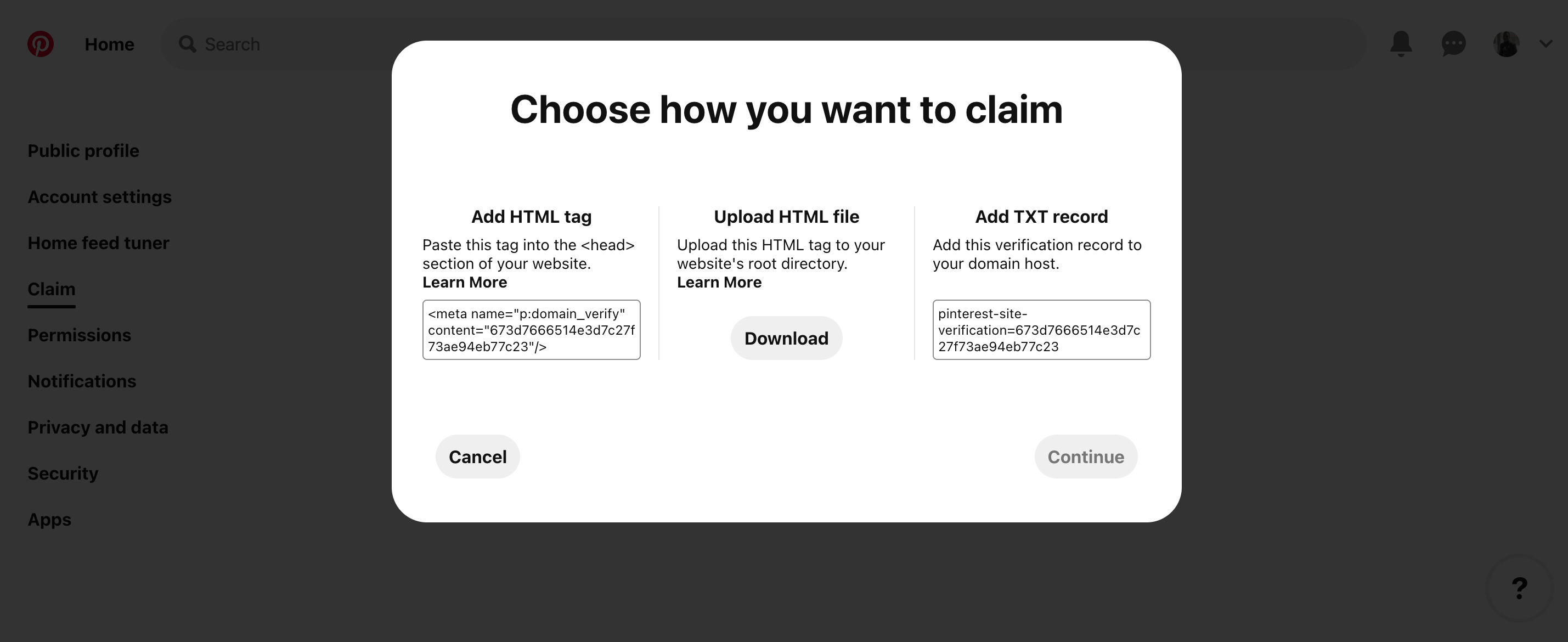 5. You will be prompted to choose how you want to claim.
6. Add the HTML tag to the header of your website by copying and pasting.
This process is flexible as it depends on how you have built your website.
7. Go back to your Pinterest page and click "Continue" in the pop-up.
On the pop-up, enter your website URL and click on "Verify"
See Also: Top 15 Small Business Ideas for Stay at Home Moms
Benefits of Pinterest Verification
There are lots of benefits that come with Pinterest verification. They include:
With the authenticity that your account portray, you get more engagements
You can easily drive traffic to your website as your URL is visible to your Pinterest followers
It helps to boost your brand visibility and SEO as the search engine now trust you as an authority
Improves your social media identity and brand recognition.
See Also: How To Delete Pinterest Account Permanently
Conclusion
Pinterest verification is vital in upholding a brand identity on social media. Besides verifying your Pinterest account, you should also consider how to find recently watched videos on Facebook and how to view your TikTok followers list
We hope that this guide on "how to verify your Pinterest account" helps you get started.
Also Read: