As a content creator, branding expert or business owner, you want to discover how to get Canva Pro for FREE.
This perhaps will save you some dollars monthly or annually that you can invest in other projects.
In the graphics design and branding niche, Canva is one of the most resourceful tools to create content for social media, websites as well as infographics.
At one point in time, you will find the need to access certain content on Canva which is only available on Pro. In this article, I will guide you on how to get Canva Pro (Premium) for free.
You will get a lifetime Canva Pro account easily and fast. Make sure to follow our step by step guide below to get a Canva premium account for free.
Canva Pro account is available for students and teachers free of cost.
If you are in any of these categories and have the requirements that validate this, Canva will offer you premium features.
Canva for education is a campaign designed by Canva to support education by providing Canva Pro for free.
However, you will need to have a .edu email address to claim your lifetime Canva Pro account for free as a student or teacher.
Perhaps you don't have a .edu email address, I will show you how to easily get a temporary .edu email address and how to use it to get Canva pro for free.
See Also: How To Create .edu Email for Free
Who Can Use Canva?
Canva is available to anyone who has an account. To have access to the features, you must create a Canva account.
You need Canva if you are:
Business Owner
Graphics Designer
Branding Expert
Social Media Manager
Creator
Content writer
Website developer
Copywriter etc.
Types of Canva Account
There have two categories of accounts on Canva
What is Canva Basic?
The Canva Basic is a freemium account available to all without any financial commitment. With this account type, you don't have access to Canva pro features such as photos, videos and assets.
You pay $0 to use the Canva Basic.
What is Canva Pro?
The Canva Pro is a premium plan of Canva that allows users to have access to extra features such as premium photos, videos, unlimited storage, and assets.
If you're not a premium member, you will pay $1-$20 per asset. But if you have purchased the Canva Pro plan, you will have access to all premium assets without having to pay anything else.
As a Canva Pro user, you can also make use of the Canva premium templates, videos and photos available on the Canva library for free.
See Also: Top 30 Best Digital Marketing Certifications Worth Your Money
How To Get Canva Pro for FREE
The below steps will help you get a lifetime Canva Pro account for free:
1. Get a Temporary Email Address:
The first step to getting a free Canva Pro account is to get your temporary .edu email address. Visit this website https://10minutesemail.net/
On this website, you can create your .edu email address that is required to set up a Canva for Education account. You will see on the dashboard an email ID that is automatically activated and valid for 10mins.
Once you successfully get your .edu temporary email address, proceed to step 2. But if not, tap on the delete icon. Just after that, you will see a new email address generated for you.
Continue to refresh till you get your .edu temporary email address.
The email generated will end with something like @edu.pl as shown below: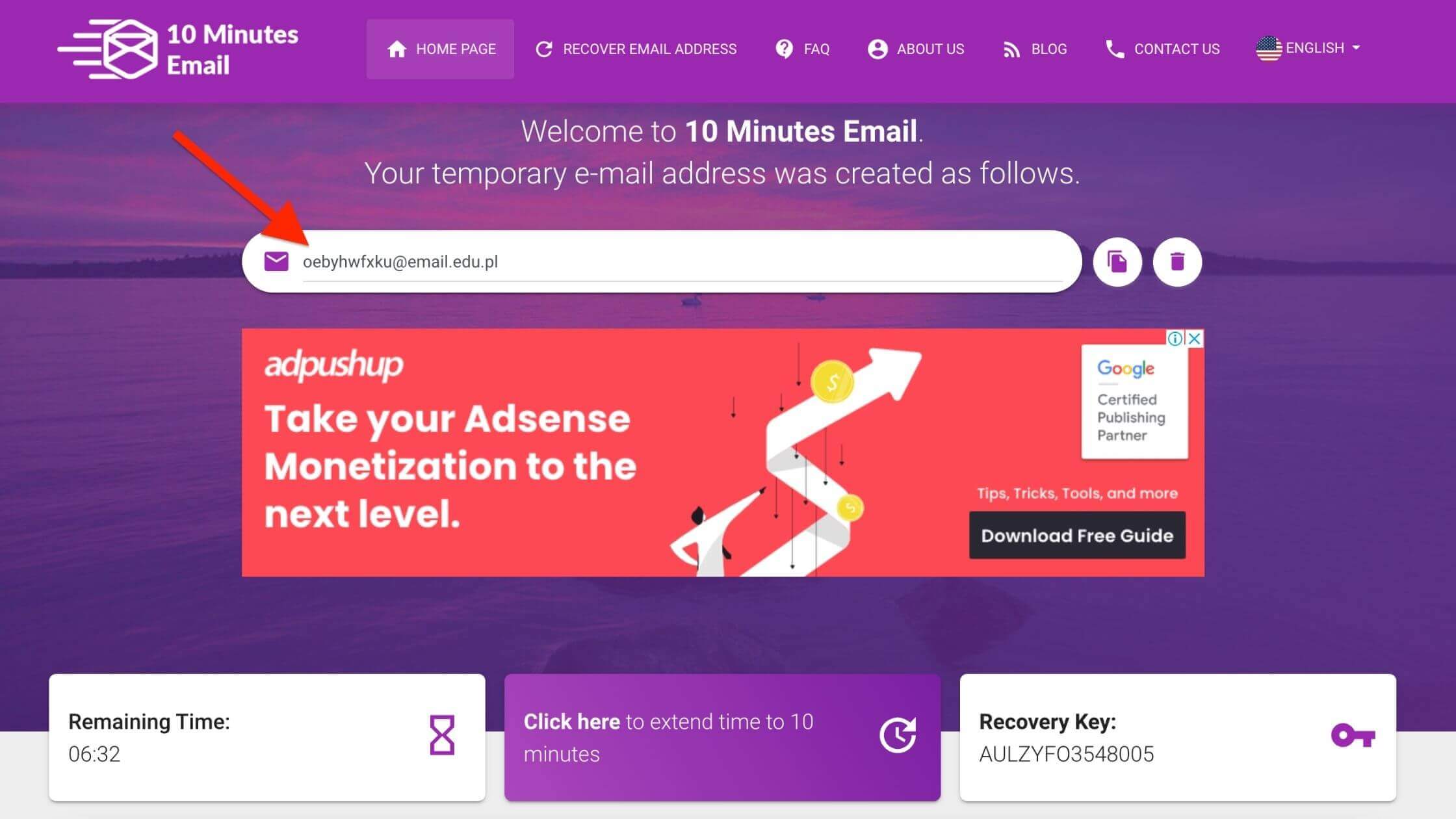 2. Go to Canva for Education Page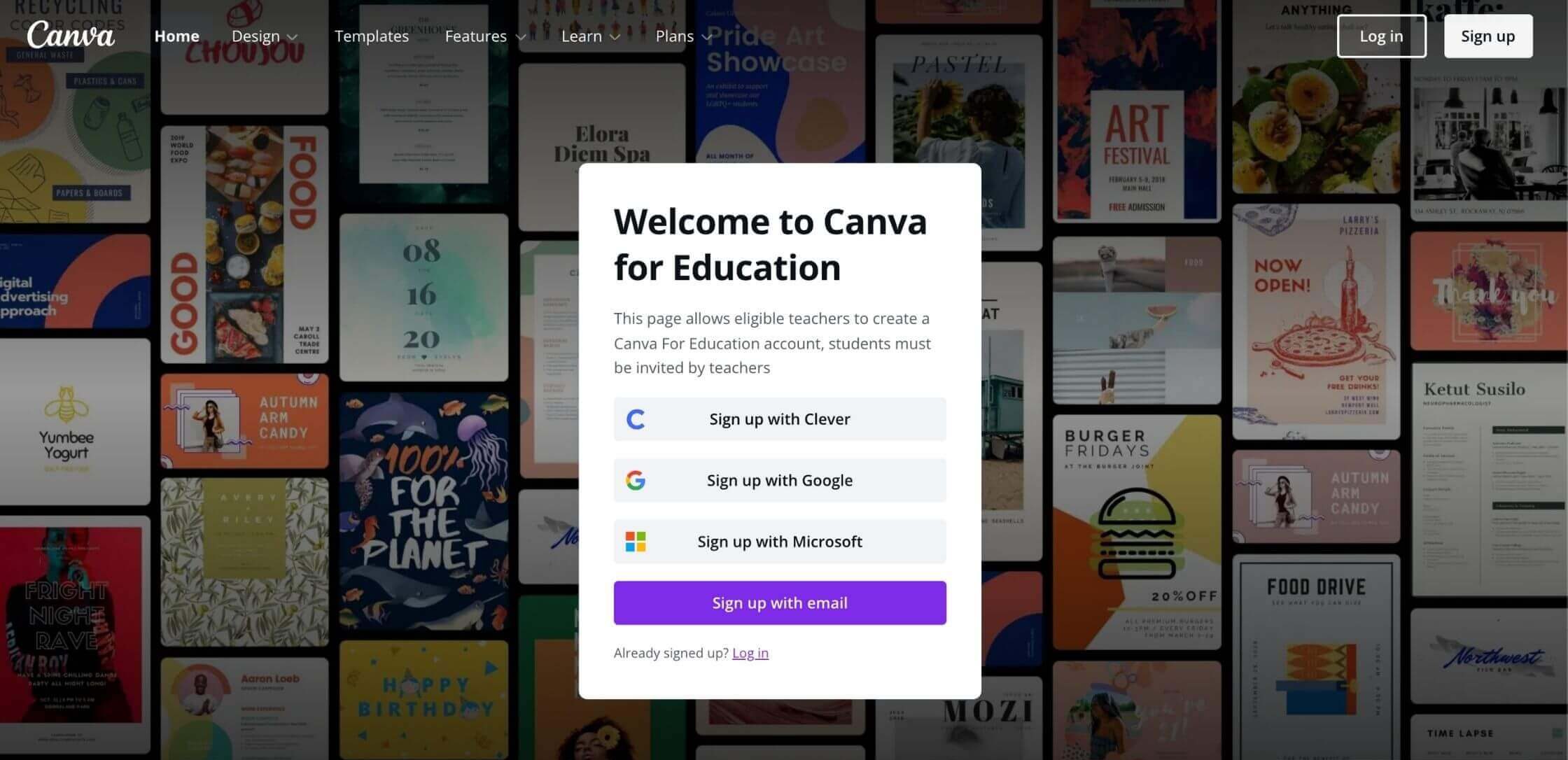 Once you have successfully gotten your .edu email address
Proceed to Canva for Education web address (https://www.canva.com/edu-signup).
Click on Signup with email and put in your temporary .edu email address. You will receive One Time Password (OTP) on the email inbox
Enter the OTP and click on submit
Once you verify your email address, you will get access to Canva premium features for free. Congratulations! Lifetime Canva Pro account for Free.
3. Update Your Email Address
As you already know, the .edu email address is only valid for 10mins, therefore, you need to change the email address in your Canva pro account.
To change your Canva email address, go to https://www.canva.com/settings/your-account and enter your active email address.
Conclusion
Having a Canva premium account is the first step to great designs. Following this guide, I hope that you have seen how to get Canva Pro account for free.
Make sure to share this content on social media and with friends who might need it.
Recommended Books for a Growth Mindset
Also Read: