With Wise (formerly Transferwise), you can send money to Nigeria with minimal fees compared to other alternatives.
Wise allows you to send money to people in Africa, which is the quickest way to send money to Nigeria right now at a fraction of the cost of traditional wire transfers.
Sending money to Nigeria was very stressful. In the past, it took several days and in some cases, weeks to get the money back to you. But not anymore!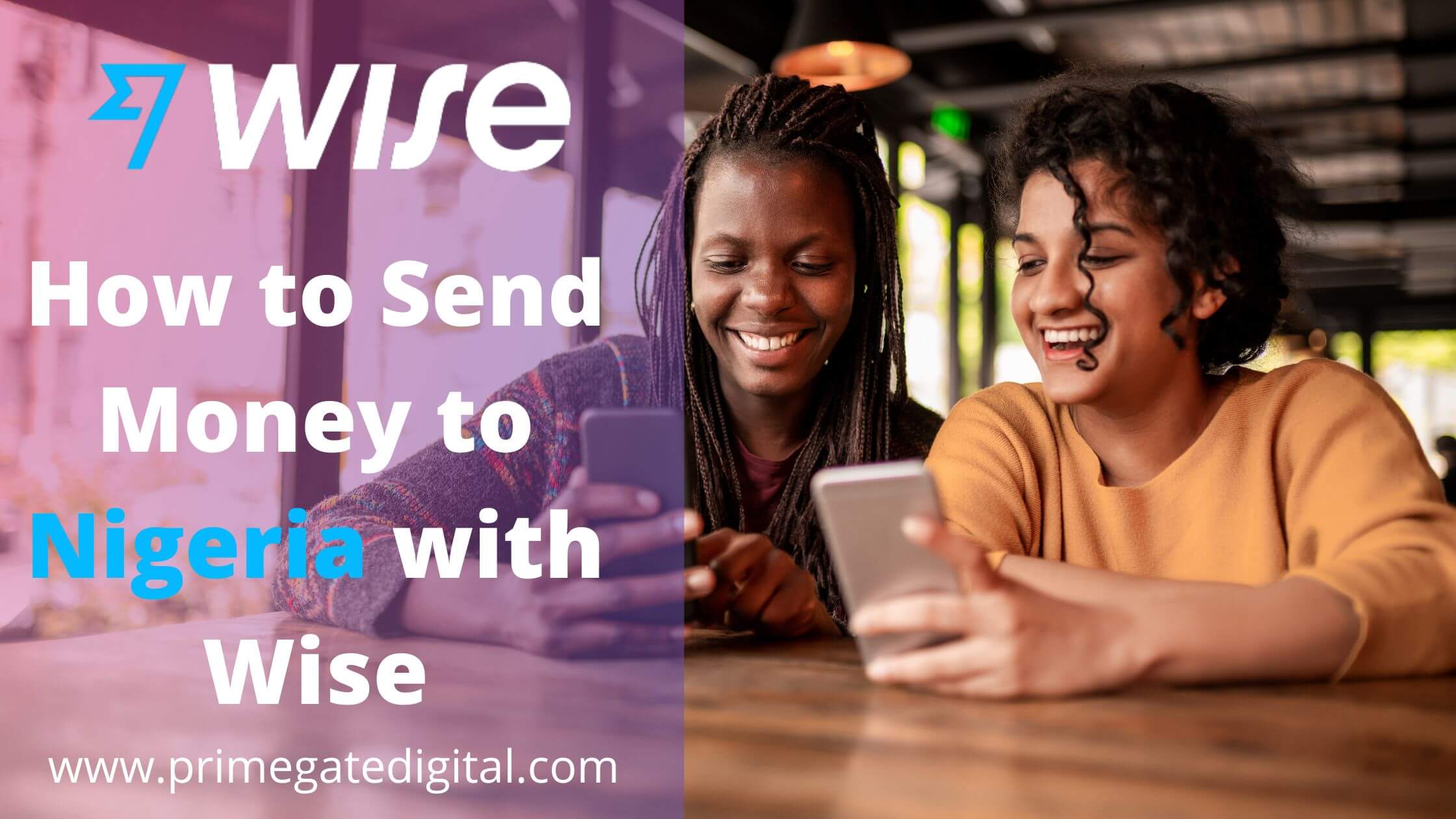 As you have to send a third party through the border, the receiver has to go to the bank with documents to claim the money.
Wise can let you send money to Nigeria and the beneficiary will receive it very quickly and directly in their bank account.
This article will guide you through how to create a Wise account in Nigeria and send money instantly to Nigeria.
What is Wise?
Wise, formerly known as Transferwise is a simple online service that lets you send money from one country to another without going through a bank.
It's easy, fast and direct.
Wise was founded in 2010 with the goal of making international money transfers cheap, fair, and simple.
When you use Wise, you are just like a bank. You have your own account and you can send and receive money with ease.
One major benefit of using wise is that you don't need to worry about the cost of sending money. And since it's an online service, you don't need to worry about security.
Wise support different currencies and is available in over 80 countries including Nigeria.

What You Can Do With Wise
With Wise, you can do the following:
Send money to over 80 countries with the real exchange rate.
Hold 50+ currencies in your account, and convert between them instantly
Get paid from abroad for free with local bank details of major currencies.
Spend internationally with our debit card when you shop online or travel.
Who Can Send and Receive Money on Wise?
Those who can use Wise to send and receive money are:
Public and private companies
Business companies
Freelancers and self-employed professionals
Charitable trusts located in Canada, USA, European Economic Area (EEA), New Zealand, UK, and Switzerland.
Benefits of Sending Money with Wise (Transferwise)
Wise uses the same exchange rates as Google, but its rates are better than any other platform. They offer an excellent user interface for sending money to Nigeria. Their fees are very competitive.
Wise is the fastest, easiest way to send money abroad. No bank fees, no hidden charges. Just pay as little as 0.41% on eligible balances.
Wise is one of the most popular providers of international money transfers. They are regulated by the Financial Conduct Authority (FCA) just like a UK bank.
They're a great way to send cash to someone in Nigeria. Cash transfers are typically deposited into the recipient's bank account within 24 hours.
It has been recorded that 25% of transfers done on Wise are credited within minutes.
Types of Wise Account
There are two types of accounts you can open on Wise.
Personal account
Business account
The major difference between Wise's business and personal accounts is that the business account was intelligently built from scratch specifically for companies.
Hence, it has exclusive unique features that are not available on Wise personal account.

How to Open a Wise Account
To send money using Wise, you need to create an account. Opening a Wise account is free. Simply follow the steps below to create a Wise account.
Go to the Wise website by clicking here.
Tap on Register.
Next, Enter your email address, create a password, and select your country of residence.
Fill out the required personal information or business information, and voila!
Proceed to complete the verification process. That is not always the case but it should be easy if you are asked to and will take a maximum of 2 days.
Note: The recipient does not need to have a Wise account set up.
How to Send Money to Nigeria Instantly with Wise (Transferwise)
Once you have created your Wise Account, to send money to Nigeria with Wise, simply follow the steps below:
Step 1: Enter the amount you want to send to the recipient
At this phase, the real-time currency exchange rate will be displayed and what transfer fee you will pay upon completion.
Step 2: Input the beneficiary information and bank account details
Please ensure that you've put the correct recipient details. If you're not sure, you can reach back to the beneficiary.
Step 3: Confirm your identity
As part of Wise security measures, you will be required to verify your identity. You will receive an SMS with a security code on your smartphone.
In order cases, you may be requested to upload a copy of your identification document.
Step 4: Pay the transfer amount and the transfer fee
Proceed to complete the transfer.
Step 5: Track the status of your transfer
You can now track when the money should arrive at the beneficiary bank account. The
The beneficiary will receive a notification from the bank upon receiving it.
Does Wise Have a Transfer Fee?
Wise provides its users with the real, or business, exchange rate, which is lower than the tourist exchange rate.
With Wise, the transaction rate can be as much as 10 times lower than that of traditional banks.
The fees that are charged are variable, depending on the amount you're sending, the currencies you're using, and the payment method you choose.
The good news is, that you will always be able to clearly see the fees and what they refer to on the simulation page when you are sending out money.
There are no hidden fees or monthly subscriptions. You pay as you use.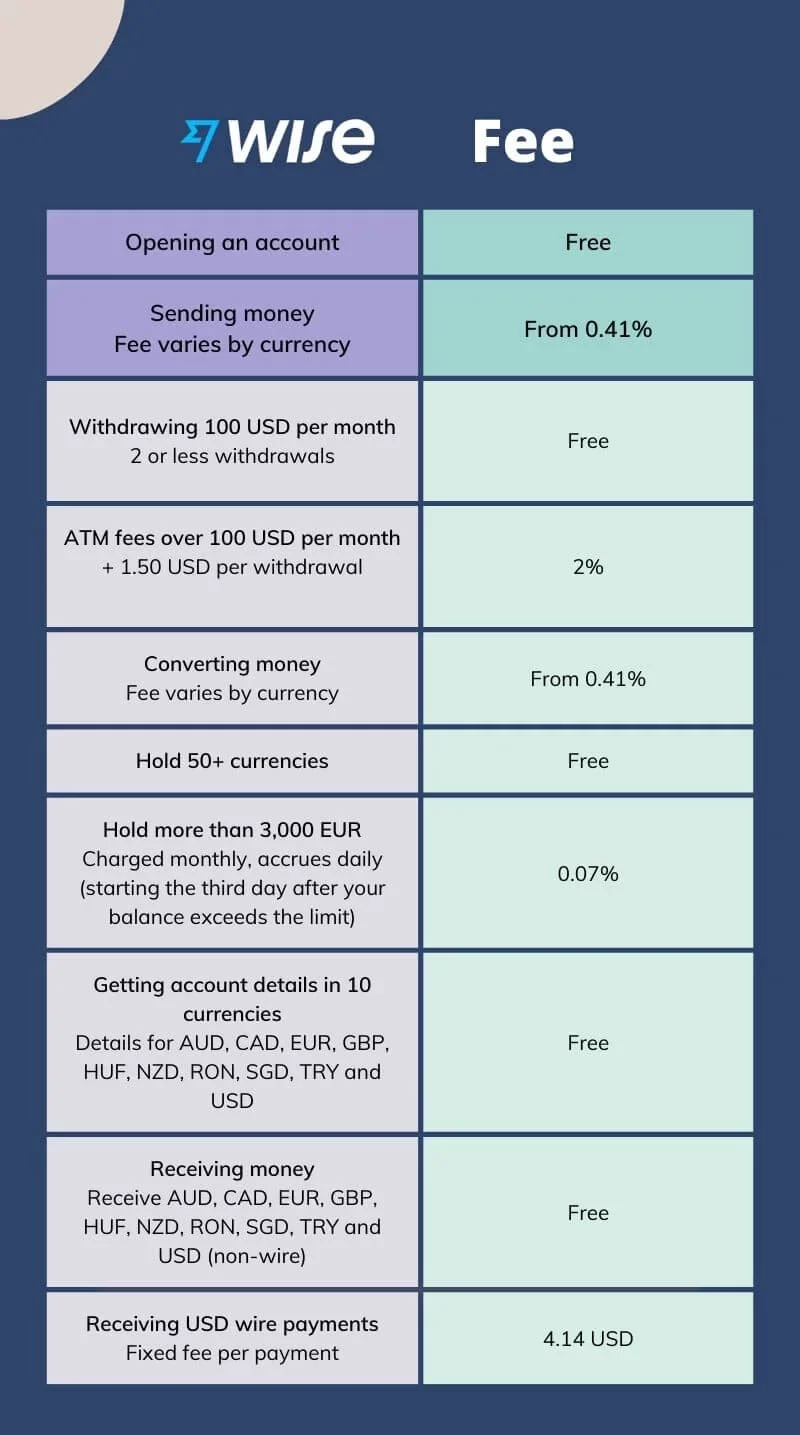 How to Send Money to Nigeria with Wise FAQs
Yes, Wise is accepted and works in Nigeria. It was formerly known as Transferwise and is used by Nigerians to send and receive money abroad.
Yes, you can send money to Nigeria through Wise if you have an active Wise account. It is one of the quickest ways to send money to Nigeria.
If you are sending money to a cryptocurrency platform, it will not be approved. But you can receive money from a platform that deals with cryptocurrencies only if it is regulated in the EU or UK.
Wise does not accept cash, cheques, or any cryptocurrency (crypto).
What's the best way to send money to Nigeria?
One of the best ways to send money to Nigeria is through Wise. With Wise, you can easily send money to a beneficial's direct bank account in Nigeria at a minimal cost.
Conclusion
In the past, sending money to Nigeria can be a stressful venture. However, with Wise, you can easily send money to Nigeria.
This guide has detailed how you can quickly send money to Nigeria with no hidden fee.
Do not hesitate to share and bookmark this article.
Also Read: